Friday
November 11th, 2022

Weekend Fridays is updated continuously
Blackberry Smoke
"The Whippoorwill 10 Year Anniversary Tour"
@713 Music Hall
Friday 11/11/2022 7:15 PM
(From All Musicd.com-Steve Leggett) Blackberry Smoke brought Southern rock into the 21st century by ignoring fashion and sticking to the gospel according to Lynyrd Skynyrd. The Atlanta, Georgia-based quintet led by singer/songwriter Charlie Starr adapted Skynyrd's greasy blend of hard rock, blues, and country to their own ends, developing a muscular, straight-ahead sound that was showcased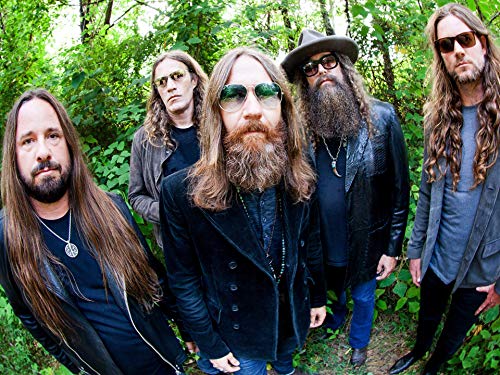 well on 2012's The Whippoorwill. Their first album to chart -- it reached 40 on Billboard's Top 200 and number eight on its country charts -- it lay the foundation for a strong, steady career, one that Blackberry Smoke cultivated with constant touring and steady recording. By 2021, when they released You Hear Georgia on Thirty Tigers, the band had two number one Country albums to their name -- 2015's Holding All the Roses and the following year's Like an Arrow -- and were known as a reliable quantity, a band who continued to deliver the kind of rock & roll that was made back in the good old days of the 1970s.
Blackberry Smoke - One Horse Town

Blackberry Smoke -- singer/guitarist Charlie Starr, guitarist/singer Paul Jackson, bassist/singer Richard Turner, keyboardist Brandon Still, and drummer Brit Turner -- formed in Atlanta, Georgia in 2000 and quickly built a loyal fan base on the Southern tour circuit, opening for such top-tier acts as Lynyrd Skynyrd, ZZ Top, the Zac Brown Band, George Jones, and others.
The group released a debut album, Bad Luck Ain't No Crime, in 2004 on Cock of the Walk Records, then followed it with the self-released EP New Honky Tonk Bootlegs in 2008. A second EP, Little Piece of Dixie, appeared from Big Karma Records that same year. A full-length album, this one also called Little Piece of Dixie, was released in 2009 by BamaJam Records. The band then signed with Zac Brown's Southern Ground Records, which released The Whippoorwill in 2012. The album was picked up by Earache, which formally signed the band in 2013. A deluxe live audio and video package titled Leave a Scar: Live North Carolina was issued in the summer of 2014. Read more @All Music.com (Click Here)
713 Music Hall
In POST Houston
401 Franklin Street
Houston, TX 77201
Directions (Map)
Chaka Khan
@Houston Arena Theatre
Friday11/11/2022
Doors Open 7:00 PM
In Post Malone's pop hit "I like You" featuring the erotic Doja Cat, in her lyrics she sings, "I could be your Chaka, where Rufus at?" This weekend Chaka Khan will be in the Bayou City at Arena Theatre in southwest Houston.
(From All Music.com-Andy Kellman) One of the most dynamic and accomplished artists to debut during the early '70s, singer and songwriter Chaka Khan secured her high standing as the frontperson of Rufus. A multiracial band that skillfully moved across soul, funk, rock, and jazz, they reached the mainstream with the slinking "Tell Me Something Good" (1974), a Top Five pop hit that won a Grammy, and throughout the decade continuously placed albums within the upper reaches of the pop and R&B charts. As Rufus remained active, Khan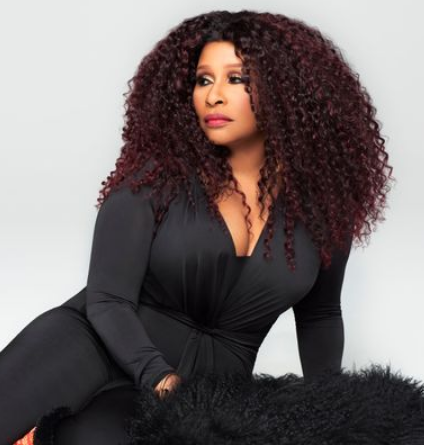 launched her solo career with "I'm Every Woman" (1978), an anthemic crossover disco smash that led to eight additional Top Ten R&B hits. Among those indelible works are "Ain't Nobody" (with Rufus, 1983) and a cover of Prince's "I Feel for You" (1984), high-tech productions that did not overshadow the inherent joy and power in Khan's voice. Versatile throughout her five-decade career, Khan has recorded numerous jazz standards, heard in concentrated form on albums such as Echoes of an Era (1982) and Classikhan (2004). Her covers-oriented set Funk This (2007) resulted in two of her ten Grammy awards. After a lengthy recording break, she returned with Hello Happiness (2019), an effervescent EP that ranged from retro-contemporary disco to fluid reggae.
Chaka Khan - I Feel for You
Yvette Marie Stevens was raised in the Hyde Park neighborhood of Chicago's South Side. Surrounded by music as a youngster, she formed her first group, the Crystalettes, at the age of 11. While in high school, she participated in Afro-Arts Theater, a collective that toured with Motown great Mary Wells, and as an eager political activist joined the Black Panther Party. By then, she was known as Chaka Karifi, a name given to her by a Yoruba priest. In 1969, she left the Black Panthers and dropped out of high school, and eventually joined Cash McCall's Lyfe, a band that also featured Hassan Khan, to whom she was eventually (and briefly) married. She left Lyfe to sing with the Babysitters, who had just suffered the loss of singer Baby Huey, but this period was similarly short and unsatisfying.
Read more @All Music.com (Click Here)
Houston Arena Theatre
in Arena Towers
7326 Southwest Fwy
Houston, TX 77074
713-772-5900
Directions (Map)
Houston Symphony
Holst's The Planets
@Jones Hall
Friday 11/11/2022 8:00 PM
Saturday 11/12/20022 8:00 PM
Sunday 11/13/2022 2:30 PM
Fasten your seatbelts and blast off to the stars when acclaimed conductor Gemma New leads Holst's sonic, celestial showpiece, which vividly portrays each planet's astrological persona, from menacing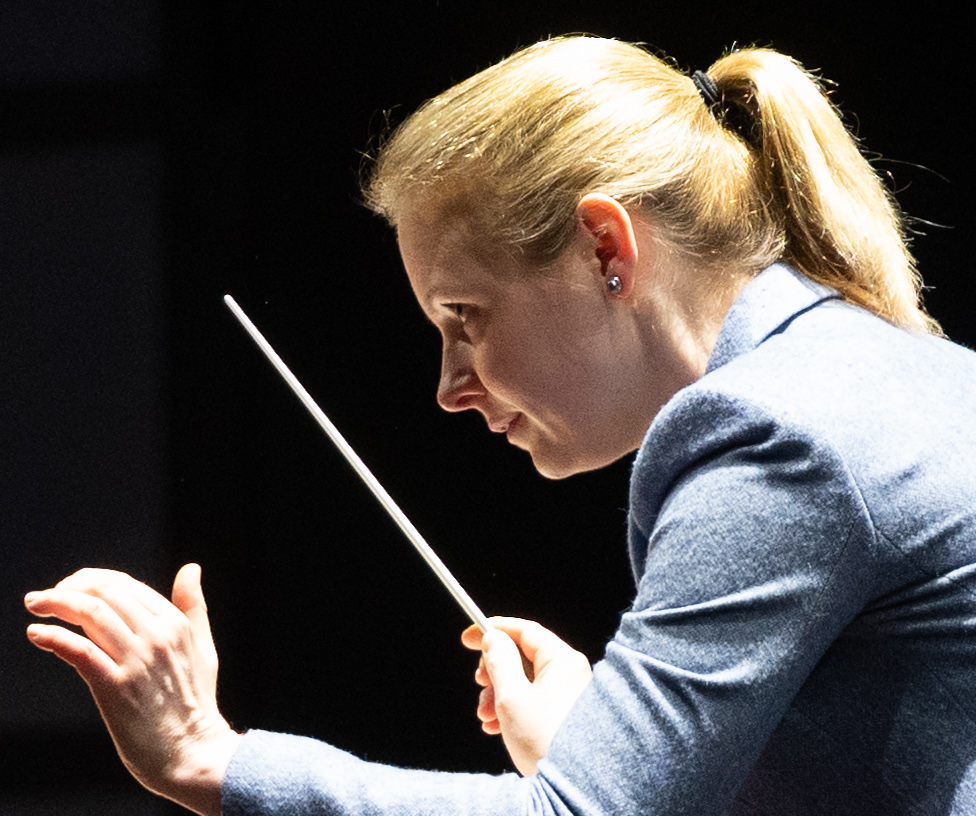 Mars to jolly Jupiter and beyond. Young cello star Camille Thomas is conquering the world stage at a staggering pace (Gramophone Magazine likened her warm, effortlessly lyrical sound to "drinking hot chocolate") and Elgar's poignant Cello Concerto is the perfect showcase for her talents.
(From Camille Thomas.com) Optimism, vitality and joyful exuberance are elements of Camille Thomas's rich and compelling personality. The young Franco-Belgian cellist, who signed an exclusive contract with Deutsche Grammophon in April 2017,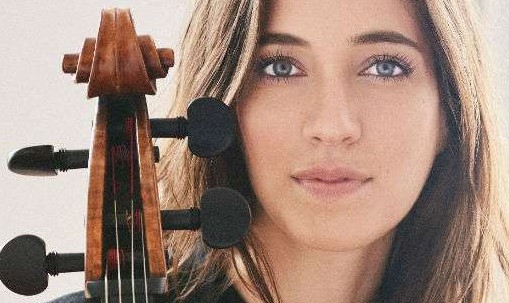 understands art's power to bring people together, to unite individuals from diverse cultures, countries and backgrounds. Her charismatic artistry is driven by a passion for life and a desire to inspire others to open their hearts to the wonder and emotion of classical music. "I strongly believe that music has the power to enlarge the heart, to make you feel everything with more intensity," she says. "Music gives hope for the beauty and greatness of the human soul."
Skoryk - Ukrainian Melody (from The High Pass) - Camille Thomas/Nayden Todorov/Sofia Philharmonic
Voice of Hope, her second DG album, was set for international release on June 6, 2020. At its heart is the world premiere recording of Fazil Say's Concerto for Cello and Orchestra 'Never Give Up', the composer's response to terrorist attacks on Paris and Istanbul, written expressly for Thomas, who gave its world premiere performance in Paris in April 2018. It is the first classical album recorded in partnership with UNICEF, reflecting the cellist's desire to help others through her music. Read more at Camille Thomas.com (Click Here)
Jones Hall for the
Performing Arts
615 Louisiana Street
Houston, TX 77002-2715
Directions (Map)
Pretty Sick
@White Oak Music Hall
This weekend at White Oak in their upstairs venue it's Pretty Sick, fronted by Sabrina Fuentes on bass and vocals.
Back in September Fuentes talked to diy magazine.com on their album Makes Me Sick Makes Me Smile. ""I feel like this album in particular is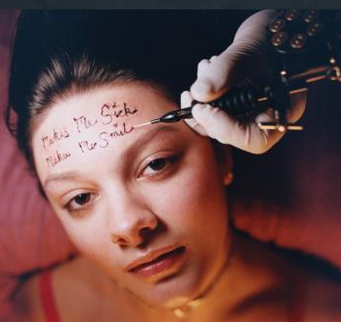 what young me wanted to do the whole time. It's those direct influences of Hole and Smashing Pumpkins and Nirvana, and a little bit of The Velvet Underground and The Doors and the stuff I grew up really loving - that's what this album is to me, to the point where I'm almost like, shit…" laughs Sabrina Fuentes, "I've been working my way up to these influences for so many years, now what?!" Read more @Diy Magazine.com (Click Here)


Pretty Sick - Self Fulfilling Prophecy
Also that night will be Mother Ghost.
Girl Talk
@White Oak Music Hall
Downstairs
Friday 11/11/2022
Doors Open 8:00 PM
(From all Music.com-Stewart Mason) Under the name Girl Talk, Pittsburgh native Greg Gillis established himself in the mid-2000s as a master of mash-ups, party raps, and sample-based indie dance music, which were released on the Illegal Art label.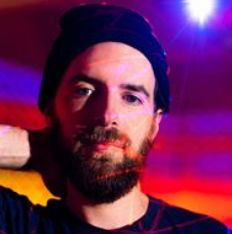 While working as a biomedical research engineer by day, Gillis' musical career graduated from early experimental fare to ambitious projects like 2006's Night Ripper, whose wild party jams were constructed with over 300 different sampled songs. Also known for his manic, intense live performances, he managed two more full-length releases on Illegal Art before the label went on hiatus in 2012. Read more @All Music.com (Click Here)
White Oak Music Hall
2915 N Main Street
Houston, TX 77009
Directions (Map)
Phone: (713) 237-0370
Houston's Online Weekend Entertainment Guide
Looking for that Friday weekend event and can't find it, try our custom "Google Search"