Weekend Fridays is updated continuously
Houston's Weekend Planning Guide (Weekendhouston.net) is a Targeted Premium Event Listings Journal/Calendar
Paquita la del Barrio y Sonora Santanera La Nueva Sangre
@Houston Arena Theatre
Friday 11/19/2021 8:30 PM
Doors Open 7:00 PM
Paquita started her career in Mexico City in the early 70's. She performed at a local restaurant in Colonia Guerrero, where fans returned every week to listen to her music. It is there where she gained her stage name.

This weekend the Latina star is in Southwest Houston at The Arena Theatre.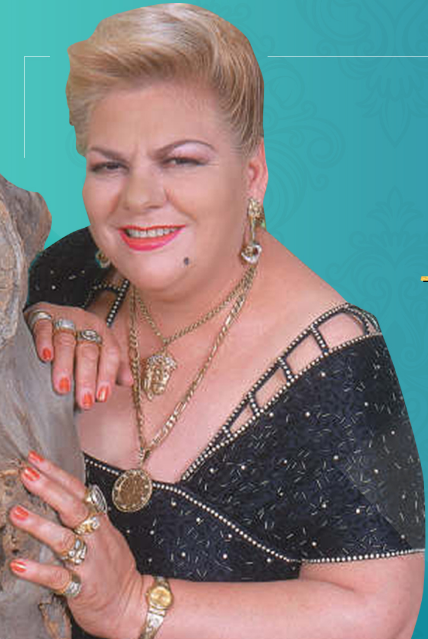 Paquita big break came in 1986, where she performed in a Televisa show that exposed her to a bigger audience and led to a recording contract with CBS Records. Her songs usually take a stance against Mexico's sexist male culture. This has made her popular among female audiences. She is known for her often confrontational presence; her signature phrase, with which she often teases male spectators in her shows, is "¿Me estás oyendo, inútil?" ("Are you listening to me, you good-for-nothing?").

In the 2021 Billboard Music Awards, when Bad Bunny went to the stage to help her with mic, she told him Eres un inutil. In an interview with The Miami Herald Paquita said, "I am defending women. It is very important. I am a woman. I speak of my experiences." Her best-known song is "Rata de dos patas" (Eng: "Two-legged rat"), in which she compares an ex-lover to a variety of vermin and other untrustworthy animals. The song was included in her album by the same name. Many of Paquita's albums and songs are jukebox staples in Mexican clubs and cantinas. Paquita's influences stemmed from ranchera music and singers like Antonio Aguilar and Pedro Infante. Many admirers, particularly outside Mexico, also appreciate her for her camp value.
Paquita duets with singer Ricardo Arjona on "Ni Tu Ni Yo" on his album 5to Piso (2008). She also performed at the Premios Lo Nuestro and participated in the "Somos El Mundo" the Spanish version of "We Are The World." She was honored with the Trajectory Award at the Premio lo Nuestro awards (2016). Paquita la del Barrio received a Lifetime Achievement Award at the 2021 Billboard Latin Music Awards.
Houston Arena Theatre
Arena Towers
7326 Southwest Fwy
Houston, TX 77074
Directions (Map
(713) 772-5900
Jo Koy
"Just Kidding
World Tour"
@Smart Financial Center
Friday 11/19/2021 8:00 PM
The comedian, who pulls inspiration from his family, specifically his son, sells-out arenas and theaters across the world. This weekend Koy is in Sugarland at The Smart Financial Center.
Jo Koy credits his mother for his comedic and acting talents. He frequently tells stories about her in his comedy shows. She encouraged him to participate in school talent shows and to hold impromptu performances for his family and friends. This led to performances at a Las Vegas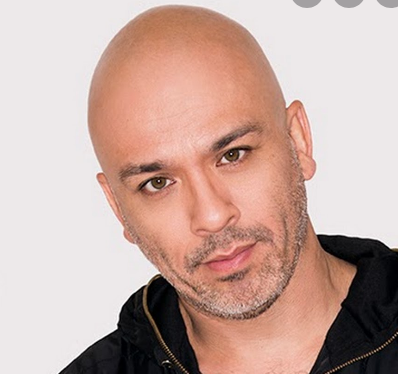 coffee house and inspired a move to Los Angeles.

Koy's comedy specias include, "Jo Koy: Don't Make Him Angry", (2009) Koy details life with his Filipino mom, the advantages of dancing like Michael Jackson and the strangeness of touring the South as an Asian American and "Jo Koy: Lights Out "(2012), Koy imitates three generations of his family, reveals why sleep is a near-death experience and explains why all parents should have pulled out.
In 2017, Koy broke a record for the most tickets sold by a single artist at 23,000 tickets and 11 sold-out shows at The Neal S. Blaisdell Concert Hall in Honolulu. In response, the mayor's office in Honolulu proclaimed November 24th as "Jo Koy Day." The comedian continued his record breaking streak by being the only comedian to sell out 6 shows at The Warfield in San Francisco. He then broke the attendance record at Club Regent Event Centre in Winnipeg with 4 sold-out shows. In 2019, Koy sold-out 5 shows at the San Diego Civic Theatre, the most consecutive sold-out shows for a comedian. He recently became the only comedian to sell 17,000+ tickets, over 30 shows (in one year) at the Brea Improv.
He was given the prestigious "Stand-Up Comedian Of The Year" award at the 2018 Just For Laughs Comedy Festival in Montreal. He has had four highly rated and successful comedy specials on Comedy Central and Netflix. His 2019 Netflix special, ​Comin' In Hot is currently streaming world-wide. Koy is on a mission to educate the masses on how to raise a millennial, the intricacies of Filipino traditions, and more!
In 2019, the comedian reached #1 on the Billboard Charts for his stand-up comedy album, ​Live From Seattle.​ H​ e can also be heard on his weekly podcast, ​The Koy Pond with Jo Koy ​by Starburns Audio. Listeners can dive in each week as Koy welcomes friends and fellow comedians to share their hilarious insights on life.
Koy has appeared on over 140 episodes of ​Chelsea Lately as a season regular roundtable guest. Other appearances include: ​The Tonight Show Starring Jimmy Fallon, The Late Late Show with James Corden, Jimmy Kimmel Live, Last Call with Carson Daly, Lights Out with David Spade, @Midnight with Chris Hardwick, Beat Bobby Flay, The Breakfast Club, Celebrity Page TV,​ ​World's Funniest Fails and Sean In The Wild.
Paul Cauthen
@HOB Houston
Friday 11/19/2021 8:00 PM
Doors Open 7:00 PM
Cauthen first earned his reputation as a fire-breathing truth-teller with the acclaimed roots rock band Sons of Fathers, but it wasn't until the 2016 release of his solo debut, My Gospel, that he truly tapped into the full depth of his prodigious talents.

This weekend Cauthen is at LiveNation's HOB Houston in GreenStreet downtown.

Making Room 41 nearly killed Paul Cauthen. Ironically enough, it's also the very thing that saved him.
"Finishing this record was one of the craziest experiences I've ever been a part of," reflects Cauthen, the larger-than-life Texas troubadour nicknamed Big Velvet for his impossibly smooth, baritone voice. "I'm honestly glad it's done because I don't think I'd survive if I had to do it all over again. No way."
Written during a roughly two-year stint spent living out of a suitcase in Dallas' Belmont Hotel, Room 41 chronicles Cauthen's white-knuckle journey to the brink and back, a harrowing experience that landed him in and out of the hospital as he careened between ecstasy and misery more times than he could count.
PaulCauthen first earned his reputation as a fire-breathing truth-teller with the acclaimed roots rock band Sons of Fathers, but it wasn't until the 2016 release of his solo debut, My Gospel, that he truly tapped into the full depth of his prodigious talents.

Vice Noisey dubbed it "a somber reminder of how lucky we are to be alive," while Texas Monthly raved that Cauthen "sound[s] like the Highwaymen all rolled into one: he's got Willie's phrasing, Johnny's haggard quiver, Kristofferson's knack for storytelling, and Waylon's baritone." The album landed on a slew of Best Of lists at the year's end and earned festival appearances from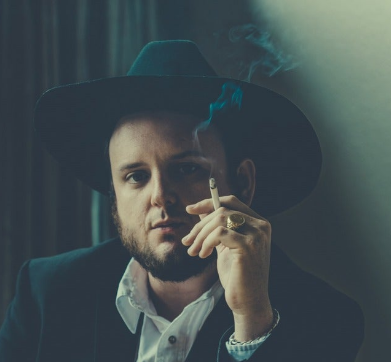 Austin City Limits and Pickathon to Stagecoach and Tumbleweed along with dates opening for Elle King, Margo Price, Midland, Cody Jinks, Social Distortion and more. He followed it up two years later with Have Mercy, an album that prompted Rolling Stone to dub him "one of the most fascinating, and eccentric, new voices in country music" and NPR's Ann Powers to proclaim 2019 as "the year of Paul Cauthen."
HOB Houston
in GreenStreet
1204 Caroline St.
Houston, TX
(888) 402-5837
Directions (Map)

College Football
Houston Cougars vs. Memphis
Thundercat
@White Oak
Music Hall
Friday 11/19/2021 7:00 PM
[From: Yahoo.com] To mark the 10-year anniversary of The Golden Age of Apocalypse, Thundercat announced he will release a deluxe vinyl edition of his debut.
Thundercat's label, Brainfeeder, said that the new vinyl will include two bonus tracks, "$200 TB" and "Daylight (Reprise)." The physical vinyl is a translucent red LP, within a gold sleeve, and with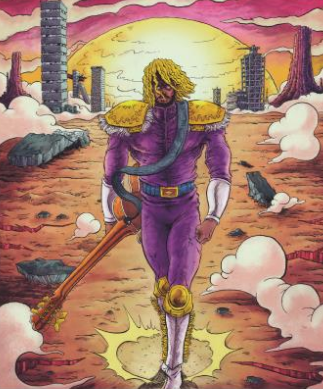 a large Thundercat logo hologram sticker and gold rainbow holofoil detail. This edition will be out later this month in time for the Black Friday edition of Record Store Day.
The bassist extraordinaire is currently on the road and next spring, he will embark on a European tour before supporting the Red Hot Chili Peppers on their summer stadium tour.
Birdtalker
@White Oak Music Hall
Friday 11/19/2021 7:00 PM

Upstairs at White Music Hall will be the Nashville-based indie/folk group Birdtalker. They just announced their anticipated second album will release through AntiFragile Music. The self-titled effort is the follow-up to their 2018 debut, One. With their new album, Birdtalker find solid ground and step into their own with their most confident and unrestrained set of songs to date. They also released a single "Old Sob Story," a rollicking song exemplifying the band's newfound creative freedom. Critics say it is full of bravado and sass, it brazenly marches into new distortion-soaked sonic territory.
White Oak Music Hall
2915 N Main Street
Houston, TX 77009
Directions (Map)
Phone: (713) 237-0370
John Moreland
with special guest
Will Johnson
@The Heights Theatre
Friday 11/19/2021 8:00 PM
Doors Open 7:00 PM
Lobby Opens 6:00 PM
Over the last half a dozen years or so, John Moreland's honesty has stunned us––and stung. As he put hurts we didn't even realize we had or shared into his songs, we sang along.
This weekend Moreland is at The Heights Theatre in Northwest Houston with Will Johnson also on the performance bill.
But there has always been far more to Moreland than sad songs. Today, his earthbound poetry remains potent, but in addition to his world-weary candor,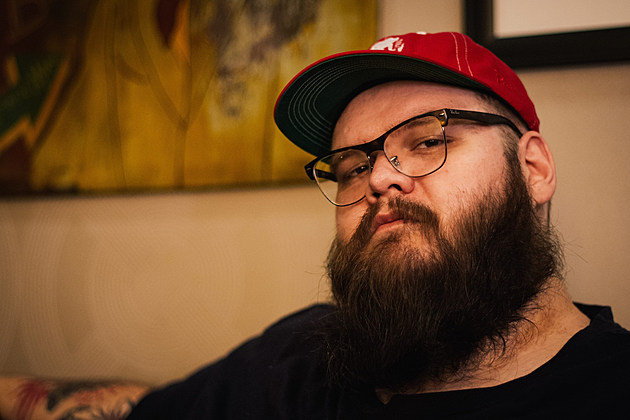 Moreland's music smolders with gentle wisdom, flashes of wit and joy, and compassion. And once again, as we listen, we feel better.
"I can't dress myself up and be some folk singer character that I'm not really," Moreland says. "I figured, I can't dress up these songs and try to sell them that way. All I can do is be me."
Tootsie - The Musical
@Hobby Center
Sarofim Hall

Tue Nov 16, 2021 at 7:30 PM
Wed Nov 17, 2021 at 7:30 PM
Thu Nov 18, 2021 at 7:30 PM
Fri Nov 19, 2021 at 8:00 PM
Sat Nov 20, 2021 at 2:00 PM
Sat Nov 20, 2021 at 8:00 PM
Sun Nov 21, 2021 at 2:00 PM
Sun Nov 21, 2021 at 7:30 PM
Like the film, the musical tells the story of a talented but volatile actor whose reputation for being difficult forces him to adopt a new identity as a woman in order to land a job. The original movie revolved around a daytime soap opera, while the show involves a Broadway musical.
Call it "musical comedy heaven" (Rolling Stone). Call it "the most uproarious new musical in years!" (The Hollywood Reporter). Call it Tootsie! This laugh-out-loud love letter to the theater tells the story of Michael Dorsey, a talented but difficult actor who struggles to find work until one show-stopping act of desperation lands him the role of a lifetime.
Featuring a hilarious Tony®-winning book by Robert Horn and an outrageously clever score by 2018 Tony-winner David Yazbek (The Band's Visit, Dirty Rotten Scoundrels), this New York Times Critic's Pick is "a joyful delight" (The Washington Post) that's "so packed with punchlines, it should be called a jokebox musical!" (Bloomberg). "In these turbulent times, when the world seems out of balance, we need a place to let the good times roll," raves Rolling Stone. "Tootsie is it!"
The Hobby Center for the Performing Arts
800 Bagby Street
Houston, TX 77002
(713) 315-2525
Directions (Map)

Thursday 11/18/2021 8:30 PM
(Venue Reports this performance is Sold Out)
Friday 11/19/2021 8:30 PM
Rüfüs Du Sol, styled as RÜFÜS DU SOL formerly known as simply RÜFÜS from 2010 to 2018 make their way to LiveNation's new venue 713 Music Hall this weekend.
The alternative dance group hails from Sydney, Australia.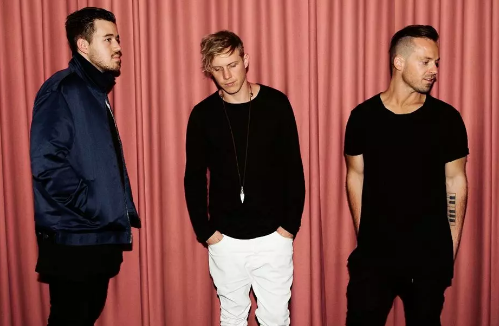 The group includes, Tyrone Lindqvist, Jon George and James Hunt.
As their international exposure increased, they ran into some complications with the use of their name in the American market, forcing them to change their name to Rüfüs Du Sol in the United States (they would later consolidate both names in 2018).
The three began about eleven years ago when a rain-soaked vacation to Byron Bay turned into an impromptu jam session.

The trio quickly released two EPs, 2011's RÜFÜS and 2012's Blue. In 2013, they delivered their debut full-length, Atlas, on Sony. The album topped the Australian charts and was quickly followed by the Desert Night EP.
Since you are here...
Houston's Weekend Planning Guide is updated on a continuous bias for all in the Greater Houston Area. We haven't put up a paywall or asked anyone to log-in to see our content. We want to keep it that way. We accept advertising, but the revenue from that area is not enough to support us. If everyone who reads our weekend entertainment blog, who likes it and helps to support it, our future would be much more secure. For as little as $1 or more, you can support Houston's Weekend Planning Guide – and it only takes a minute. Thank you.
Houston's Online Weekend Entertainment Guide
Looking for that Friday weekend event and can't find it, try our custom "Google Search"