Friday
November 4th, 2022

Weekend Fridays is updated continuously
A-Wall
"Auto Pilot Tour"
@White Oak Music Hall
Upstairs
Friday 11/4/2022
Doors Open 8:00 PM
This weekend upstairs at White Oak its A-Wall in his "Auto Pilot Tour". Last week the Tik Tok elevated artist sopke with the Dallas Observer.com.
(From Dallas Observer.com-Scott Tucker) On an ordinary day a year ago, 23-year-old Aaron Paredes woke up at his parents' house in Arlington. He checked his phone, just as he always did, and to both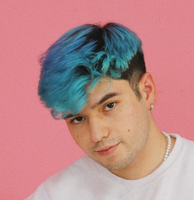 his surprise and that of his close friends, he was TikTok famous. He scrolled through text after text of friends commenting on which celebrities were using his single "Loverboy" as a soundtrack to their own videos in response to the trending tag, Who Got You Smiling Like That? Taylor Swift, The Jonas Brothers and Sylvester Stallone were now associated with "Loverboy," and Aaron Paredes became A-Wall.
Originally from El Paso, the artist relocated to Arlington with his family when he was 8. Early on he had a knack for being the class clown and a DJ. After graduating from high school, Paredes studied at The University of Texas at Arlington and struggled to find a major he was passionate about. He enrolled at The Art Institute of Dallas and started writing music for what would become his first album. Paredes' only aspiration for his first LP, Verano, was to perform the album at house parties, including one in his parents' backyard for the album's release.
"My mindset was to make a full album and be done with music. So I had a small release party, and thought I was done. For some reason, the record playlisted on Spotify on a fresh finds list," Paredes says.
After several months of climbing and a few more playlists geared toward showcasing young Latino artists, the single "Loverboy" hit its peak, clocking millions of streams on Spotify and affording A-Wall his first major career moment. Read more @Dallas Observor.com (Click Here)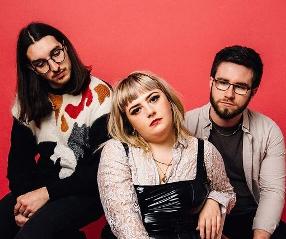 Also performing Chroma.
(From All Music.com) Group. A star-studded group that included Randy Brecker, Bob Berg, Dennis Chambers and Mike Stern. Their release was probably too ambitious for the market it was designed; it's a fusion work, but one with stronger, tougher solos, extended pieces and harder edge. Read more @All Music.com (Click Here)
100% Money-Back Ticket Guarantee
Tickets for Weekend Houston's Planning guide is provided by Ticket Liquidator a resale marketplace, not a box office or venue. Prices may be above or below face value. Your seats are together unless otherwise noted. If problems with our affiliate call us (832) 304-0701
Bonnie Raitt
"Just Like That Tour"
@Smart Financial Center
(From all Music.com-Jason Ankeny) A hardworking road warrior who became an unexpected superstar when she entered middle age, Bonnie Raitt developed a distinctly soulful hybrid of blues, rock, and R&B, a sound that carried her through her long, varied career. The breadth of her vision was evident on her early albums, where she balanced her original tunes with covers of blues chestnuts and such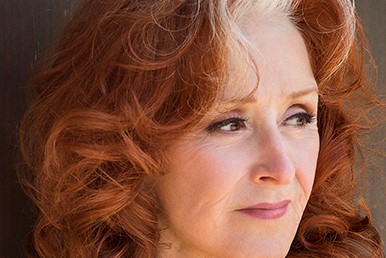 singer/songwriter peers as Jackson Browne, John Prine, and Randy Newman. She'd maintain this template throughout her career, but perhaps perfected it on Nick of Time, the 1989 album produced by Don Was. Winning three Grammy Awards, including Album of the Year, Nick of Time gave Raitt her first unqualified success in nearly two decades and, after its 1991 sequel Luck of the Draw consolidated her success with its Top Ten hit "Something to Talk About," she became an American roots rock institution. Over the next three decades, Raitt remained a popular concert draw and a fixture on the charts as she delivered a series of musically rich, mature albums that ran all the way until 2022's Just Like That.
Bonnie Raitt - Something To Talk About
Born in Burbank, California, on November 8, 1949, she was the daughter of Broadway star John Raitt, best known for his starring performances in such smashes as Carousel and The Pajama Game. After picking up the guitar at the age of 12, Raitt felt an immediate affinity for the blues, and although she went off to attend Radcliffe in 1967, within two years she had dropped out to begin playing the Boston folk and blues club circuit.. Read more @All Music.com (Click Here)
Also joining Raitt will be Marc Cohn.
(From All Music.com-Timothy Monger) In early 1991, an Ohio-bred songwriter with a soulful voice and folk-infused piano pop sound emerged seemingly out of nowhere with "Walking in Memphis," a heartfelt tribute to the land of the Delta blues that climbed to number 13 on the Billboard Hot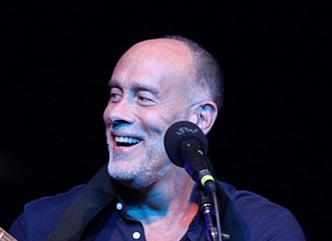 100 and earned him three Grammy nominations, one of which he won. Subsequently, Marc Cohn's smart blend of introspective pop with detours through Americana, R&B, folk, and blues has earned admirers worldwide and, as sporadic as his releases may be, they generally arrive with a strong sense of purpose and craft. After burning brightly in the '90s, he survived a traumatic shooting in the following decade and returned with 2007's acclaimed Join the Parade, though it was a 2010 set of covers devoted to the year 1970 that ultimately returned him to the charts. Also known for his collaborations, Cohn penned songs for David Crosby, William Bell, and the Blind Boys of Alabama, the latter of whom teamed up with him again for the 2019 joint effort Work to Do. Read more @All Music.com (Click Here)
Alvvays
@White Oak Music Hall
Downstairs
Friday 11/4/2022
Doors Open 8:00 PM

Alvvays moves into White Oak Music Hall Downstairs this Friday night.
Stereogum.com reported last weekend the group on tour was promoting their new album Blue Rev, "stopped in Los Angeles for a show at the Wiltern Theatre. "They got in the Halloween spirit by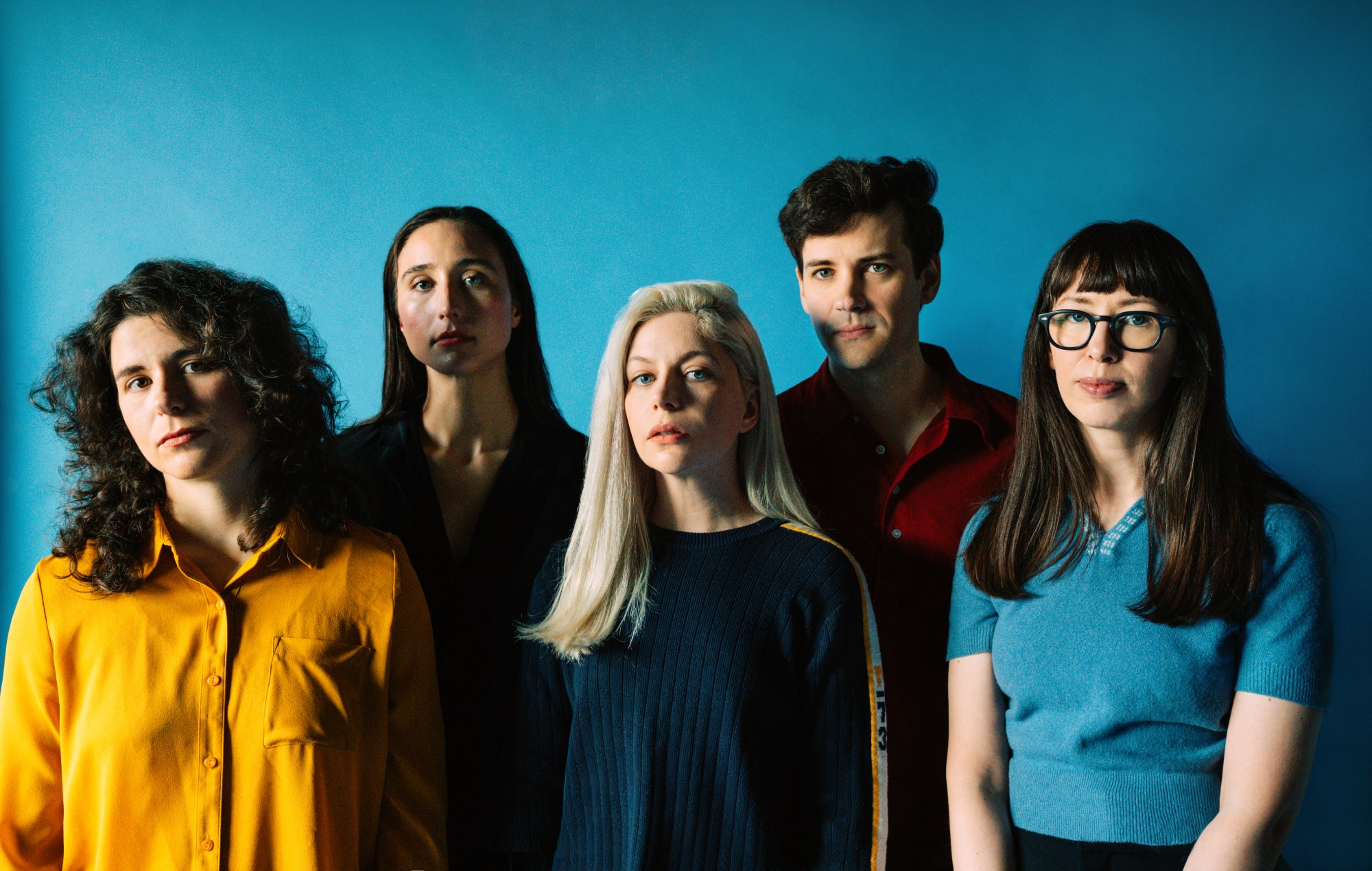 dressing up as ZZ Top, and they even covered "La Grange" as a way to pay tribute to the rockers." This weekend its the Bayou city's turn to hear the Canadians and their new music."
(From All Music.com-Scott Kerr) Toronto-based Alvvays' combination of jangly indie pop with infectious, sugary melodies and melancholy noise rock earned the band a devoted following and led to them being one of the flagbears of the ongoing popularity of the C86 sound. They first made a splash with the awkardly pretty single "Archie, Marry Me," which featured on their assured self titled debut from 2014. Future albums retained the building blocks of their early sound, with 2022s Blue Rev adding in elements of '90s indie rock and shoegaze.
When the songs were done, Rankin, MacLellan, and Murphy recorded in Los Angeles, then Rankin
and O'Hanley moved the sessions to their basement
in Toronto . . . .
Vocalist/guitarist Molly Rankin -- the daughter of John Morris Rankin from the popular Canadian folk family group the Rankin Family -- was joined by childhood neighbor Kerri MacLellan on keyboards, and met guitarist Alec O'Hanley at a show as a teenager before they proceeded to write music together. Rankin self-released a solo EP in 2010 with the help of O'Hanley before bringing the rest of Alvvays together, with Brian Murphy (bass) and Phil MacIsaac (drums) joining the fold. They then toured heavily, supporting the likes of Pains of Being Pure at Heart and Peter Bjorn and John, while busily working on new songs. The band enlisted fellow countryman and musician Chad VanGaalen to record sessions for their debut album at his Calgary studio in 2013, and also worked with Holy Fuck's Graham Walsh and producer John Agnello (Kurt Vile, the Hold Steady). Standout performances at 2014's SXSW and the Internet hype surrounding their demo of "Adult Diversion" alerted their talents to Polyvinyl Records, who subsequently signed Alvvays and released their self-titled album in 2014. The album became something of a sensation, thanks in part to the popularity of "Archie, Marry Me," and the band began a whirlwind of touring.
As they gained popularity, the concerts became larger and they nabbed slots at Glastonbury in 2015 and Coachella in 2016. Along the way, they began sprinkling new songs into their set, but Rankin finished up writing the album while taking day trips to Toronto Islands to work in isolation in an abandoned schoolroom. When the songs were done, Rankin, MacLellan, and Murphy recorded in Los Angeles, then Rankin and O'Hanley moved the sessions to their basement in Toronto, where they invited a few guests to contribute, including Teenage Fanclub's Norman Blake. Read more @All Music.com (Click Here)
Houston Cinema
Arts Society
and Houston First Presents
Netflix's Apollo 10 ½: A Space Age Childhood
@Miller Outdoor Theater
This is a Free event.
Movies are non-ticketed events.
Seating is on a first come, first served basis.
To celebrate the 14th Annual Houston Cinema Arts Festival (November 10-17, 2022), Houston Cinema Arts Society and Houston First are proud to present a free, family-friendly screening of the Netflix film Apollo 10 ½: A Space Age Childhood at Miller Outdoor Theatre on Friday, November 4th.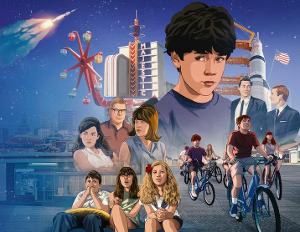 Featuring the voice talents of Jack Black, Zachary Levi, and Glen Powell, this animated adventure from Academy Award-nominated filmmaker Richard Linklater tells the story of the first moon landing in the summer of 1969. We experience the triumphant moment from two interwoven perspectives – the astronaut and mission control view, and through the eyes of a kid growing up right here in Houston with intergalactic dreams of his own.
Taking inspiration from the celebrated Texas filmmaker's own life, Apollo 10 ½: A Space Age Childhood is a snapshot of American life in the 1960s that is part coming of age, part societal commentary, and part out-of-this-world adventure.
This film is a love-letter to Houston, shown through a sweetly nostalgic lens as it depicts our community's deep relationship with NASA and space exploration. Generations of Houstonians will have a blast sharing in the humor and heart of this story as they gather with friends and neighbors at one of the most beautiful spots in town, Miller Outdoor Theater.
Those who enjoy films with a strong Houston connection will find a lot to love at the Houston Cinema Arts Festival – a week of screenings, multimedia art exhibits, performances, and panel discussions that reflect and honor the diversity and dynamism of our city.
As the only film festival in the world to collaborate with NASA, we are especially excited for the 8th year of CineSpace, a short film competition in which filmmakers from around the world create original works of art using imagery from NASA's archives. As a Festival highlight, we'll show the finalists at the Orange Show Center for Visual Arts on Sunday, November 13th, in a live event with astronauts, musicians, artists, a space-movie-themed costume contest, and fun exhibits for the entire family. Richard Linklater himself selects the winners, who are awarded cash prizes by NASA. This part of the Festival is free to Earthlings and aliens alike.
Apollo 10 1/2: A Space Age Childhood
Last year, MovieMaker magazine named Houston Cinema Arts Festival one of "The 25 Coolest Film Festivals in the World," and this year will be even more exciting. To get passes or find out how you can be involved, check us out at cinemahtx.org – and we'll see you at the movies!
Miller Outdoor Theatre
Hermann Park
6000 Hermann Park Dr
Houston, TX 77030
Directions click here
(832) 487-7102
Trivium
"Deadmen And
Dragons Tour"
@HOB Houston
In Green Street
Friday 11/4/2022
Doors Open 6:00 PM
(From All Music.com-Johnny Loftus) Orlando, Florida's Trivium are among the most provocative, restless, and influential bands to emerge from the American South's heavy metal explosion in the early 21st century. Beginning as a metalcore outfit, they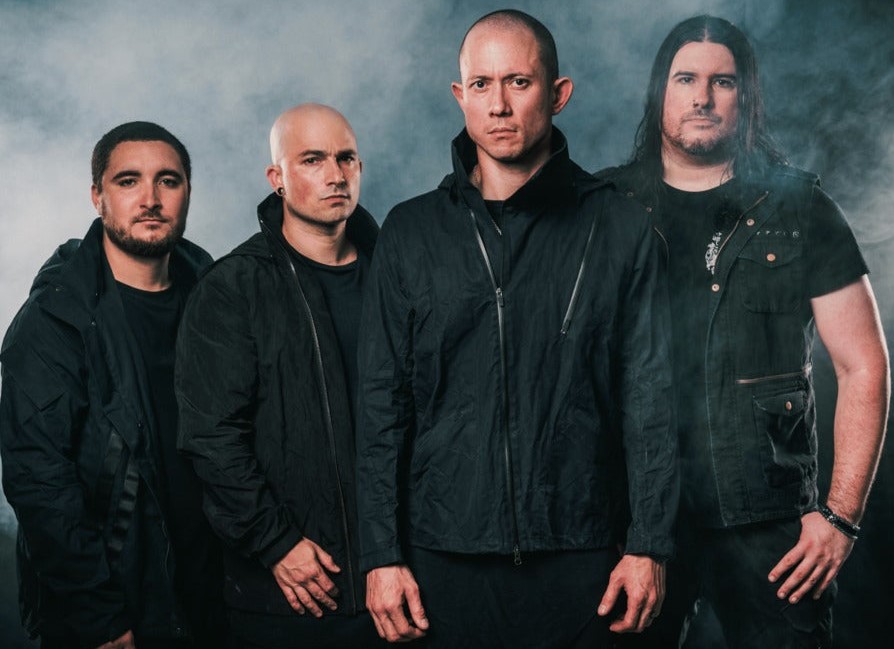 have relentlessly combined and crossed styles including thrash, prog, technical, and melodic death metal, as well as alternative and groove metal. Trivium came by their global success the old-fashioned way: touring. Since issuing their first demo in 2000, they have been road warriors. They established themselves first in the South, and then across North America before conquering festival stages in Europe and Asia supporting their sophomore long-player Ascendancy in 2005. 2008's Shogun showcased epic storytelling abilities as well as a love for innovative riffs.
The tour's special guests are Between the Buried and Me, Whitechapel, Khemmis.
Echosmith
"The Hang Around Tour"
@HOB Houston
In The Bronze Peacock
Friday 11/4/2022
Doors Open 6:00 PM
(From all Music.com-Matt Collar) California's Echosmith are a sibling outfit -- centered on singer Sydney Sierota -- known for their catchy, '80s dance-rock-influenced sound. The group first grabbed fans while still in their teens with their 2013 single "Cool Kids," off their Top 40-charting debut album Talking Dreams. They have continued to mature and develop their pop sound on 2017's Inside a Dream and 2020's Lonely Generation.
Formed in Chino, California in 2009, the quartet of siblings originally featured lead singer Sydney Sierota, guitarist/vocalist Jamie Sierota, bassist/vocalist Noah Sierota, and drummer Graham Sierota. Growing up, the kids were encouraged to pursue music from a young age by their father, songwriter and producer Jeffery David. By their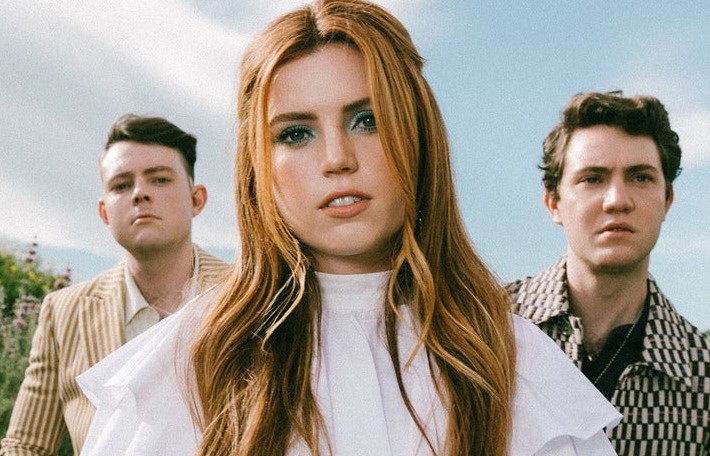 eens they were writing songs together, taking inspiration from classic groups like the Echo & the Bunnymen and the Cure, as well as contemporary acts like the Killers and Coldplay. They eventually signed to Warner Bros. and in 2013 released their debut full-length album, Talking Dreams. Thanks to the Top 15 placement of the single "Cool Kids," the album reached the Top 40 in the U.S. and charted in ten other countries. Also in 2013, they joined Owl City on tour and played the Vans Warped Tour. In the middle of 2014, Echosmith returned with the five-song EP Acoustic Dreams, which featured acoustic reworkings of cuts from Talking Dreams. Read more @All Music.com (Click Here)
Houston's Online Weekend Entertainment Guide
Looking for that Friday weekend event and can't find it, try our custom "Google Search"