Friday
October 14th, 2022

Weekend Fridays is updated continuously
Tab Benoit
With Special Guest
The Dirty Dozen Brass Band
@Miller Outdoor Theatre
Friday 10/14/2022 7:30 PM

(From All Music.com-Richard Skelly) Guitarist, singer, and songwriter Tab Benoit makes his home near New Orleans in Houma, Louisiana. Born November 17, 1967, he's one of a handful of bright rising stars on the modern blues scene. For most of the 1990s and into the 2000s, he's worked each of his records the old-fashioned way, by playing anywhere and everywhere he and his band can play. Unlike so many others before him, Benoit understands that blues is not a medium in favor with 50,000-watt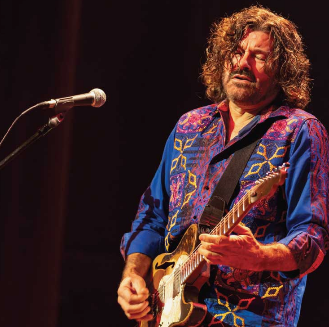 commercial rock radio stations, so as a consequence, he's combined each of his releases with as many shows as he can possibly play. Since the release of his first album for Justice, Benoit has taken his brand of Cajun-influenced blues all over the U.S., Canada, and Europe. Nice and Warm, his debut album for Houston-based Justice Records, prompted some critics to say he was sometimes reminiscent of three blues guitar gods: Albert King, Albert Collins, and Jimi Hendrix.
Tab Benoit 2021 05 04 "These Arms Of Mine"
Boca Raton, Florida - The Funky Biscuit
Although the hard-working, modest guitarist scoffs at those comparisons, and doesn't think he sounds like them (and doesn't try to sound like them, either), Benoit doesn't appear to be one who's easily led into playing rock & roll instead of his down-home blend of swamp blues and East Texas guitar-driven blues. Talk to Benoit at one of his shows, and he'll tell you about his desire to "stay the course" and not water down his blues by playing items that could be interpreted as "alternative" rock. Despite the screaming guitar licks he coaxes from his Telecaster and his powerful songwriting and singing abilities, Benoit's laid-back, down-to-earth personality off-stage is the exact opposite of his live shows. Read more @All Music.com (Click Here)
Special guests will be The Dirty Dozen Brass Band, arguably the most influential ensemble to emerge in New Orleans over the last 25 years. Its sway on the brass band scene has been staggering, spawning bands like the ReBirth, New Birth, Hot 8, Li'l Rascals, Soul Rebels and just about every other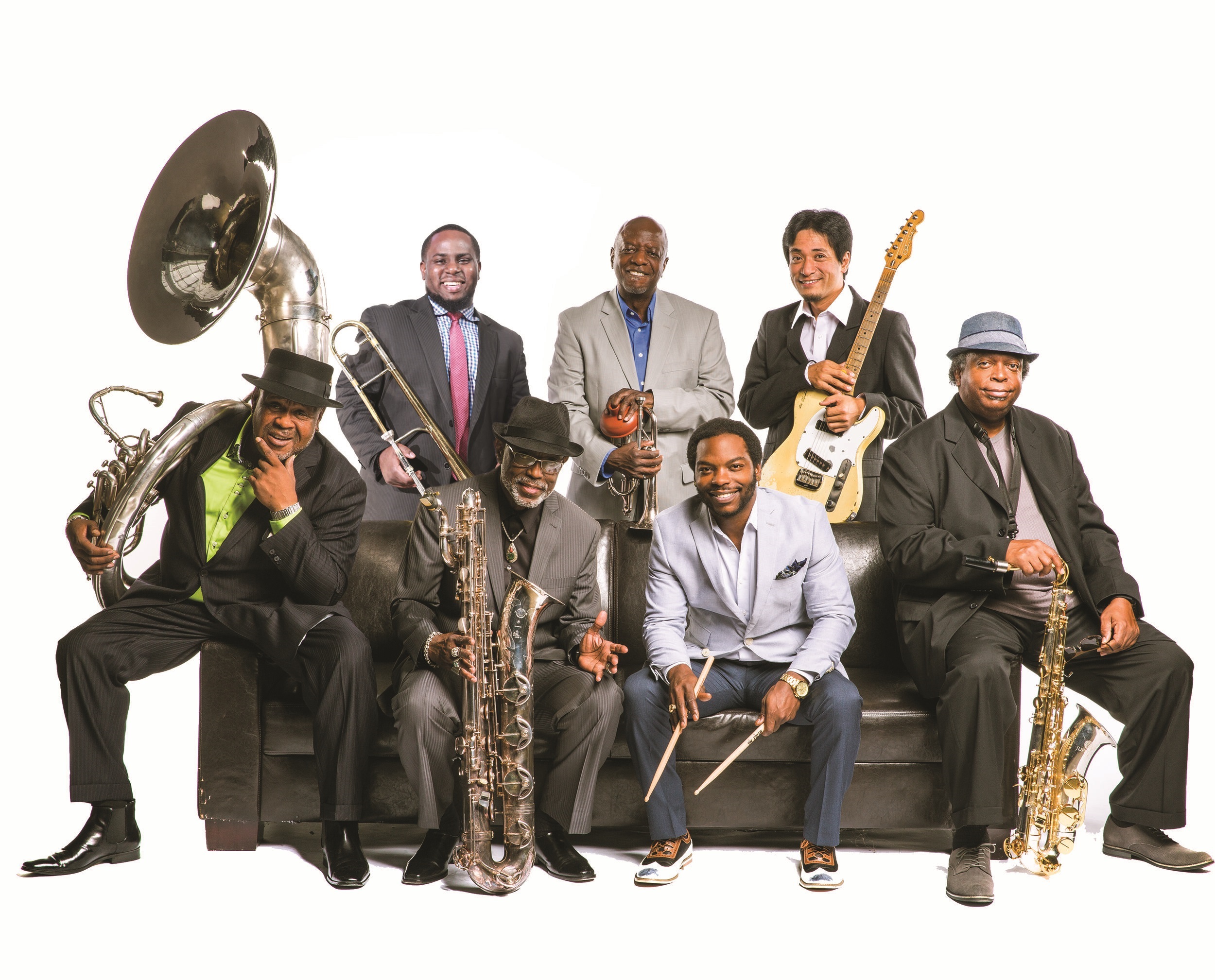 young brass ensemble presently performing.
Formed in 1977, The Dirty Dozen Brass Band are the pioneers of the modern New Orleans brass band movement, recognized worldwide as an unstoppable musical machine whose name is synonymous with genre bending romps and high octane performances. They have been featured guests both in the studio and on stage with artists including Elvis Costello, Dr. John, Widespread Panic, Modest Mouse, Dave Matthews Band, The Black Crowes and many others.
Miller Outdoor Theatre
Hermann Park
6000 Hermann Park Dr
Houston, TX 77030
Directions click here
(832) 487-7102
Houston Symphony
Presents
Hocus Pocus Pops
@Cynthia Woods
Mitchell Pavilion
Friday 10/14/2022 7:00 PM
Houston's Philharmonic's pops orchestra will be doing their annual tribute to Halloween in The Woodlands this weekend. The Houston Symphony always finds new means of amazing at Hocus Pocus Pops. Sometimes they play Halloween classics or put a spin on a song you'd never have thought to be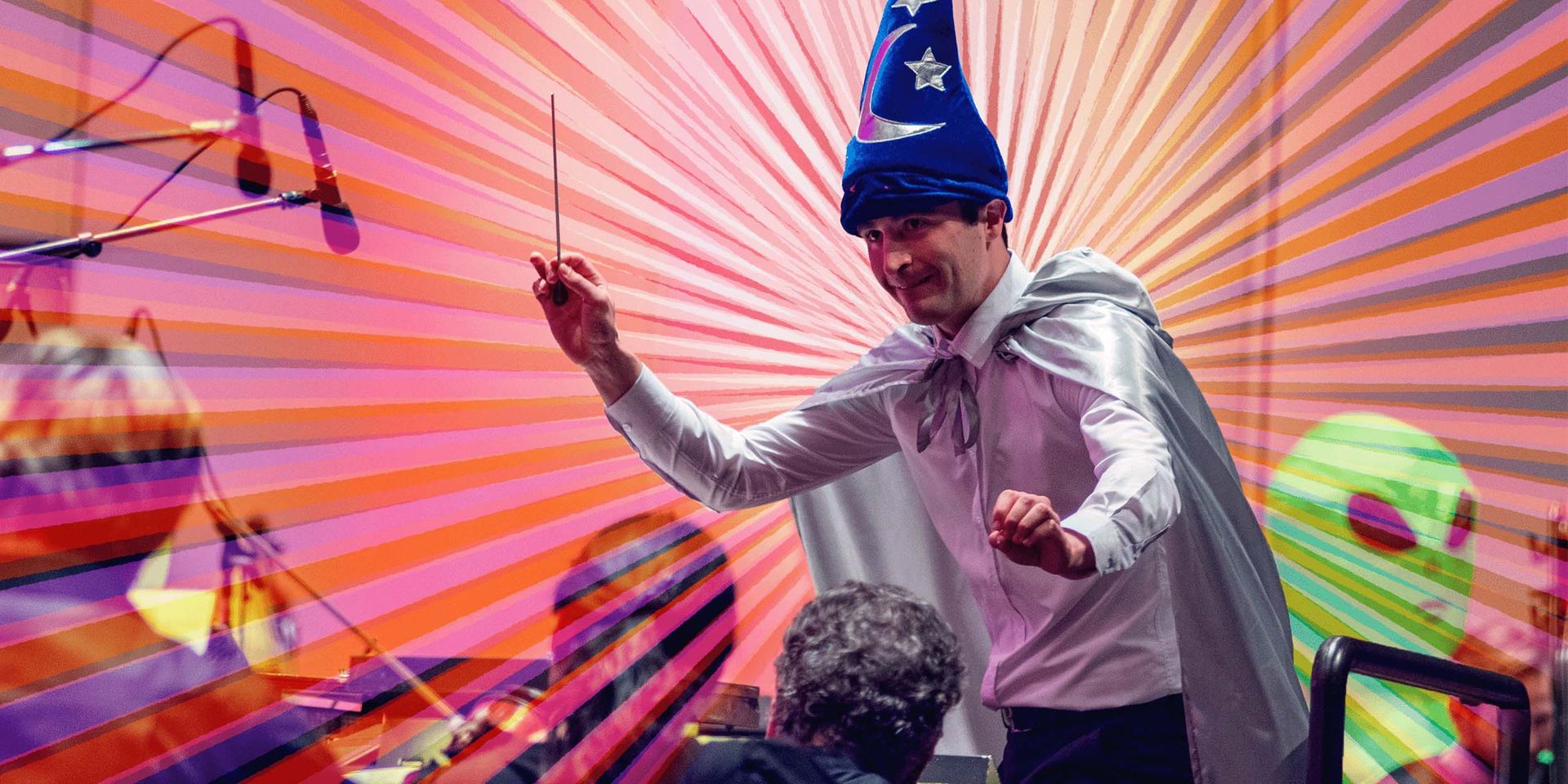 Halloween-y. And sometimes they play something altogether unexpected – and yet altogether wonderful. The highlight of the night, though, has to be the Goblin Parade. Watching hundreds of costumed kids prance and dance across The Pavilion's Main Stage provides an unmatched bliss. As the crowd roars and parents snap a hundred quick pics, the Symphony accompanies the kids with yet another grandly terrifying tune.
Cynthia Woods Mitchell Pavilion
2005 Lake Robbins Drive
The Woodlands, TX 77380
Directions (Map)
(281) 364-3010
Performing Arts Houston Presents
Diavolo
@Jones Hall
for The Performing Arts
Friday 10/14/2022 7:30 PM
Saturday 10/15/20227:30 PM
Diavolo presents a fusion of extreme modern dance, acrobatics and gymnastics this weekend at Jones Hall. The dancers perform on and around Diavolo's meticulously designed architectural structures.
More than ever, our military veterans need exposure to arts that support their restoration. This program is about the necessity of arts that heal.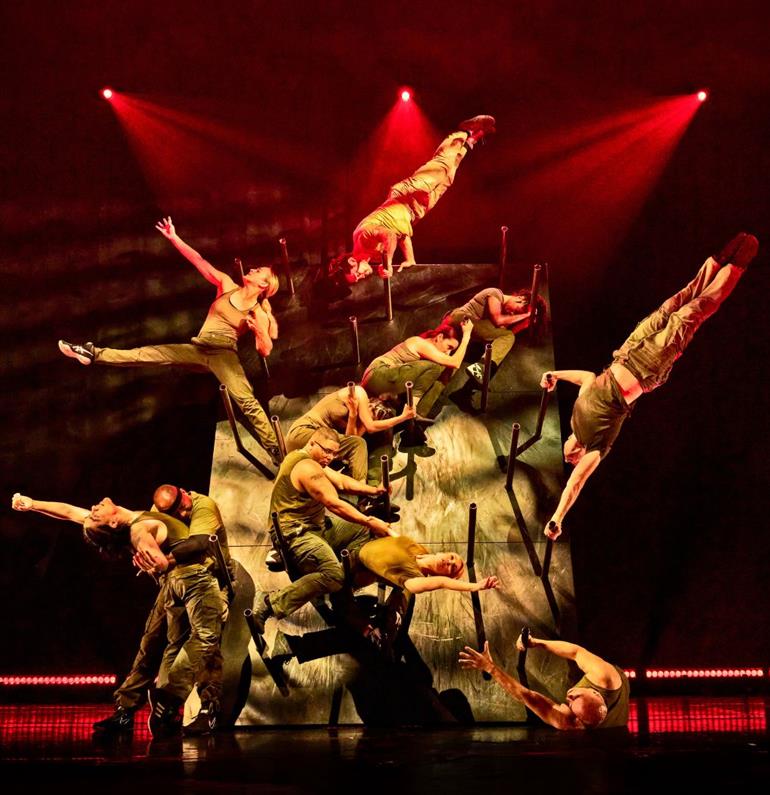 DIAVOLO is proud and honored to perform Signs Of Strength, an evening in two parts but with one overarching purpose of bringing together performers and audiences alike, through a transformative experience that reaches far beyond the entertaining and the spectacular.
S.O.S. - Signs Of Strength - is the latest iteration of DIAVOLO's Veterans Project, which utilizes the company's unique style as a tool to help restore military veterans' physical, mental, and emotional strengths through movement workshops and public performances.
DIAVOLO | Signs of Strength | OCT 14-15, 2022
Performed by a cast of military veterans and civilian dancers, the piece retraces the epic journey of a group of soldiers advancing through a landscape of battlegrounds, revealing how they face danger and meet adversity through individual feats of strength and resilience, and find unity and a sense of belonging that gives meaning to their personal sacrifice and service to the greater good.
The evening concludes with Diavolo's signature piece, Trajectoire, a visceral and emotional journey through the ebb and flow of the human experience. After two and half years of isolation, now more than ever, the dancers are ready to leap again and to reconnect with their art, the stage and the audience.
Jesse H. Jones Hall
615 Louisiana Street
Houston, Texas 77002-2715
Directions (Map)
713-227-4772
Novo Amor
@White Oak Music Hall
Downstairs
Friday 10/14/2022
Doors Open 7:00 PM
(From All Music.com-James Christopher Monger) A multi-talented Welsh multi-instrumentalist, singer,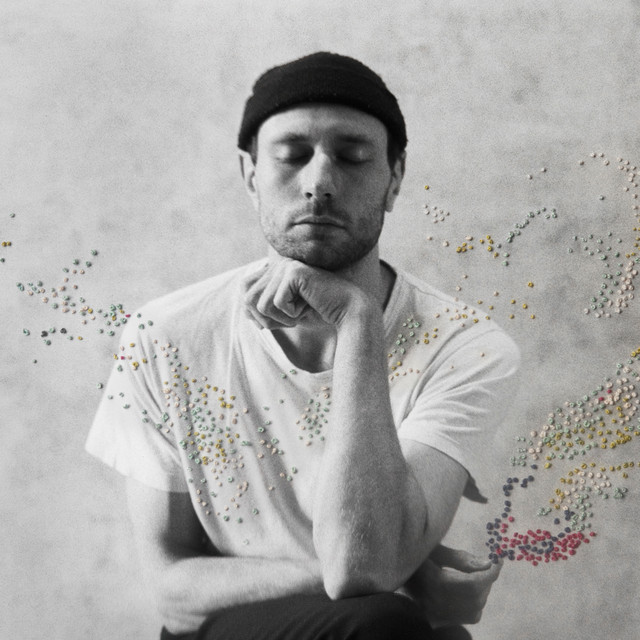 songwriter, sound designer, and producer, Novo Amor's wistful blend of indie pop and folk evokes names like Bon Iver, the Gentle Good, Iron & Wine, and Colorama.
After finding almost immediate success with his 2014 debut EP, he continued to expand his audience with a prolific stream of singles, additional EPs, and collaborations, as well as a 2018 full-length called Birthplace. He returned with a second album in 2020.
Read more @All Music.com (Click Here)
We Were Promised Jetpacks
@White Oak Music Hall
Upstairs
Friday 10/14/2022
Doors Open 8:00 PM

(From All Music.com-Heather Phares) Bridging post-punk and half-tuneful indie pop, Glasgow's We Were Promised Jetpacks established themselves with a series of well-regarded albums on Britain's Fat Cat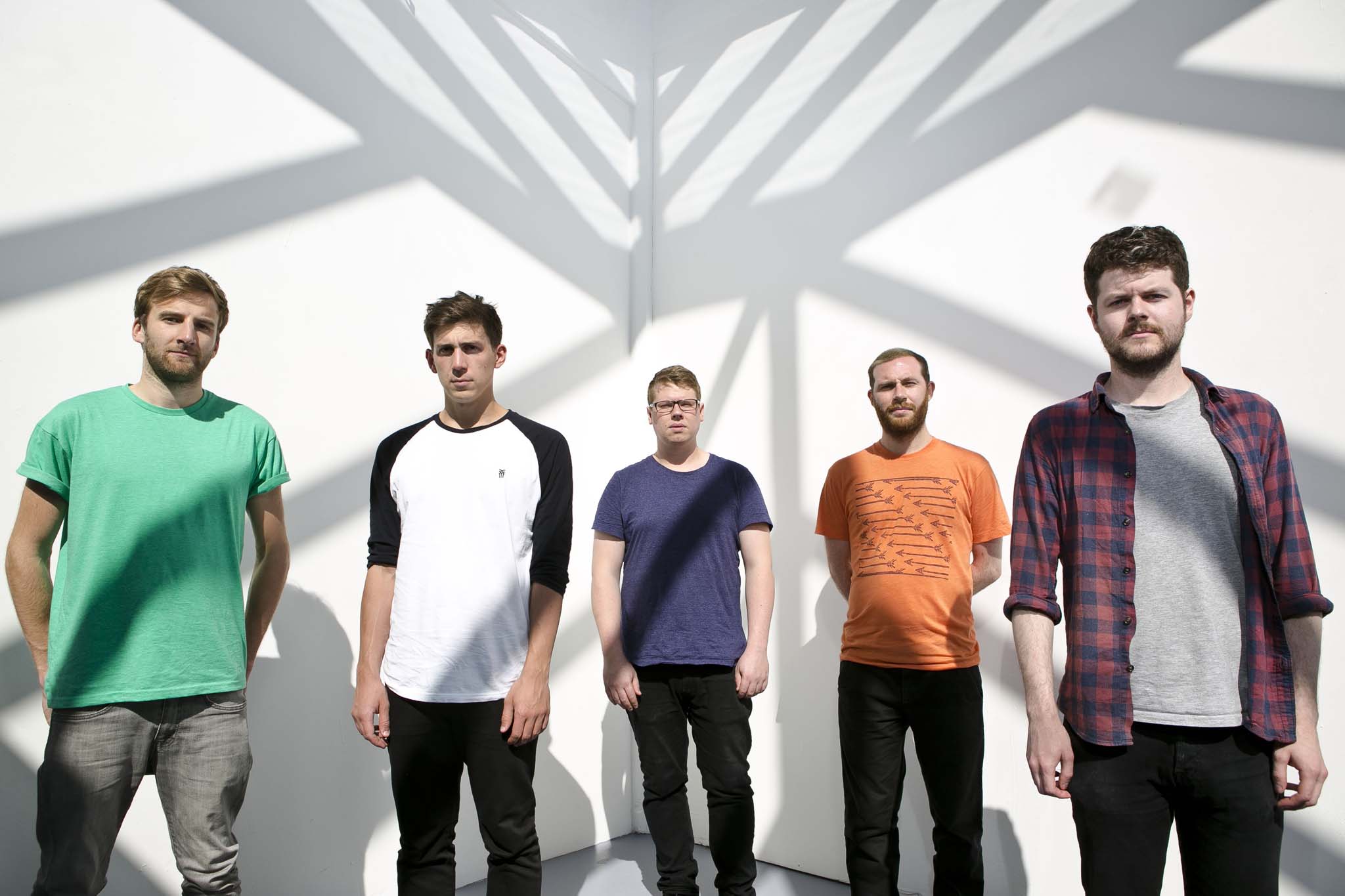 Records, including 2011's dynamic In the Pit of the Stomach, which marked their first entry onto the U.K. charts. The group toured rigorously over the next several years, releasing one more album for Fat Cat before switching to Big Scary Monsters for 2018's more mature The More I Sleep, The Less I Dream.
Read more @All Music.com (Click Here)
White Oak Music Hall
2915 N Main Street
Houston, TX 77009
Directions (Map)
Phone: (713) 237-0370
Fuerza Regida
"Del Barrio Hasta
Aqui Tour"
@Smart Financial Center
Friday 10/14/2022 8:00 PM
Beginning their career in San Bernardino playing covers at house parties, Fuerza Regida has since developed a unique style of music that blends classic elements of regional Mexican music with urban music and that, through honest lyrics, delivers stories of the streets, love, and the experiences that young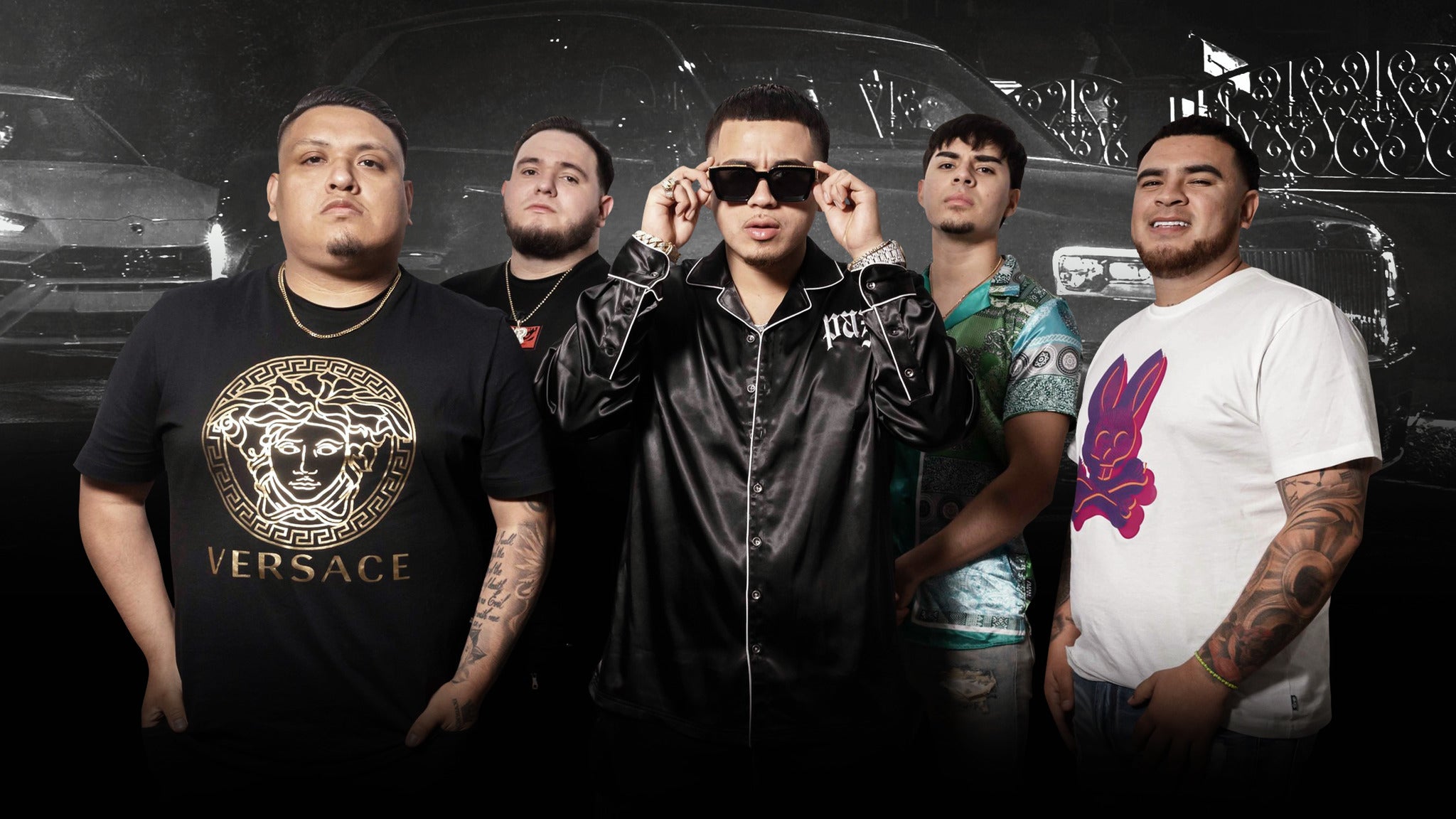 Latinos face as they grow up in the United States today. In 2020, the band took home the Billboard Latin Music Award in the Regional Mexican Album of the Year category for their album "Del Barrio Hasta Aquí," which debuted at #1 on Billboard's "Regional Mexican Albums" chart and quickly rose to the Top 10 on the "Top Latin Albums" chart, making them the third regional Mexican act to reach the top spots on the Billboard charts. Their 10 most popular songs on Spotify have accumulated more than 515 million streams, while their album "DEL BARRIO HASTA AQUÍ-VOL. 2" has had than 192 million Spotify streams to date.
(From All Music.com-Thom Jurek) Fuerza Regida are a Mexican regional quartet from Sinaloa who are currently based in California. Alongside Rancho Humilde labelmates Legado 7, they are progenitors of the "requinto urbano" style: acoustic music played in rural vernacular with gritty urban lyrics. Fuerza Regida's songs focus on the hardships, joys, and sufferings of urban Latinos.
The band began posting videos to YouTube almost immediately and registered millions of views before releasing a record.
Their debut long-player, En Vivo Puros Corridos, was issued in 2018. 2019's Pisteando con la Regida was released in two EP installments, with the album Del Barrio Hasta Aquí following in November. The conceptual Adicto was one of four releases in 2020; the others included Otro Pedo, Otro Mundo, and the 19-song Pisteando con La Regida, Vol. 3. On December 31, 2021, they surprised fans with the charting Del Barrio Hasta Aqui, Vol. 2. The following March, the single "No Le Aflojo" charted, as did April's "La Bicicleta."
Fuerza Regida X Edgardo Nuñez
Billete Grande
Fuerza Regida is fronted by the charismatic, outspoken Jesus Ortiz Paz (aka JOP), they create sweet melodies but also offer raps atop funky dance tunes played by spiky requinto guitar vamps. Though originally from Sinaloa, they reside in California. The band's sound is unique, but so is their approach to creating a public image: Long before playing together, Fuerza Regida developed a sophisticated social media strategy centered around YouTube.
The band began posting videos to YouTube almost immediately and registered millions of views before releasing a record. By year'es end, they signed with Rancho Humilde, a label at the forefront of the requinto urbano sound.
Read more @All Music.com (Click Here)
Jimmy O. Yang
@The Improv
Houston
Friday 10/14/2022 7:30 PM & 9:45 PM
Saturday 10/15/2022 7:00 PM & 9:30 PM
Jimmy O. Yang is an actor, stand-up comedian, writer and producer who is known for his starring roles in Love Hard and Space Force (where he was also a writer), as well as his breakout roles in Crazy Rich Asians and Silicon Valley. Jimmy's debut comedy special Good Deal premiered on Amazon Prime in 2021 and has since become some of the most viewed stand-up comedy clips online.
Born in Hong Kong, Jimmy moved to Los Angeles when he was thirteen, where he started his career as a stand-up comedian. His first big break came on HBO's Emmy-nominated series Silicon Valley as the scene-stealer Jian Yang in 2014. In 2017, he made a dramatic turn as Dun Meng in his theatrical debut in the highly acclaimed Patriots Day. Shortly after, he played the memorable Bernard Tai in Jon Chu's global phenomenon Crazy Rich Asians.
The Best of Jimmy O. Yang
The Improv
7620 Katy Freeway Space
455 Houston, TX 77024
Directions
Buy tickets over the phone:
713-333-8800
Phabo
@HOB Houston
In The Bronze Peacock
In GreenStreet
Friday 10/14/2022 8:00 PM
This weekend it's Phabo in the Bronze Peacock at Houston's House of Blues.

(From Vice.com) Growing up, Phabo's pursuit of music was as scattered as the places he called home. Born in San Diego, where his parents gifted him with a red drum set, he moved to St. Petersburg, Florida by the time he was eight, then relocated to Long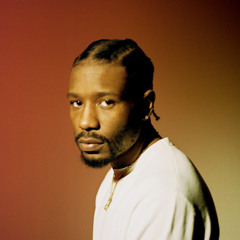 Beach, California at 16. Cycling through drum, piano, and guitar lessons, he eventually found a musical home in his school's jazz band, playing the clarinet. "Walking with that case from class to class was so square," he says. Although he could sing, indulging that talent felt socially awkward. "I started to shy away from that, but I wanted to be 'the man,'" he says. "In order to be the man at that time, you had to rap. Nobody has a doo-wop circle at lunch."
Phabo - SCORPIO MOON | A COLORS SHOW
Phabo's desire to be "the man" went beyond the sporadic cyphers he joined outside of his school's library. Though he'd always been drawn to music, he looked directly to his father, a professional with job stability and the family breadwinner, as the prototype of who a man should be. Phabo considered a more stable career option like medicine, even though he knew his father would support him either way. "With him being someone who was so successful who I look up to and—in my eyes—my best friend, I didn't want to let him down." Read more @Vice.com (Click Here)
HOB Houston
in GreenStreet
1204 Caroline St.
Houston, TX
(888) 402-5837
Directions (Map)
100% Money-Back Ticket Guarantee
Tickets for Weekend Houston's Planning guide is provided by Ticket Liquidator a resale marketplace, not a box office or venue. Prices may be above or below face value. Your seats are together unless otherwise noted. If problems with our affiliate call us (832) 304-0701
Houston's Online Weekend Entertainment Guide
Looking for that Friday weekend event and can't find it, try our custom "Google Search"