Houston's Weekend Planning Guide
(Weekendhouston.net) is a Targeted Premium Event Listings Calendar
Friday October 15th, 2021
Katt Williams
World War III Tour
@NRG Arena
Thursday 10/14/2021 7:30 PM
Friday 10/15/2021 8:00 PM
Comedy titan and Emmy® Award-winning actor Katt Williams, announced his World War III Tour and this weekend Williams stops in the Bayou City performing in NRG Park at the arena.
Williams brings his unparalleled talents to the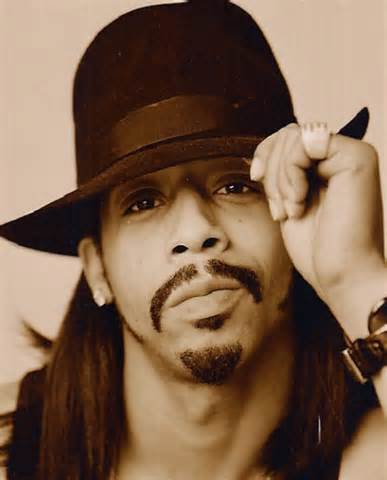 stage with new material that blends side-splitting comedy with thought-provoking social commentary.
With a career spanning over 20 years, Williams has earned a worldwide reputation as one of today's top entertainers, having developed a career seeded with thousands of sold-out arenas, an expansive list of starring roles on the small screen, and memorable performances in major box office hits.

Since performing his first stand-up show as a teenager, Williams has been taking the comedy world by storm. He quickly developed a unique style of standup that highlights articulate and sharp dialogue, rooted in conversations reflecting the American political landscape.
By 1999, he had cultivated a loyal fan base and was performing on some of the most notable comedy stages in the nation. After conquering the stage, Williams shifted his focus into film and television. In 2002, Williams made his onscreen debut as a guest star on "NYPD Blue." Soon after, Williams began to consistently book television appearances, before landing his first feature film role as Money Mike in "Friday After Next." Following his breakout performance in the sequel to "Friday," Williams captured the attention of directors, producers, and audiences in a major way, eventually racking up an extensive list of memorable onscreen appearances including "Father Figures," "Norbit," "Scary Movie V," "Epic Movie," "Bastards," "Cats & Dogs: The Revenge of Kitty Galore," "The Boondocks," "Wild 'n Out," and his guest role in "Atlanta," which earned him a Primetime Emmy® Award for Outstanding Guest Actor in a Comedy Series. Celebrated for his brilliance and ingenuity on stage, Williams is also known for his epic standup specials, including "The Pimp Chronicles," "It's Pimpin' Pimpin'," "Katt Williams: Pimpadelic," "American Hustle," "Priceless: Afterlife," "Kattpacalypse," and most recently, "Katt Williams: Great America" on Netflix.
International Gem
& Jewelry Show
@NRG Center.
Visit America's longest running direct-to-consumer jewelry show when it visits your town! The International Gem & Jewelry Show's world famous "Jeweler's Market" brings wholesalers,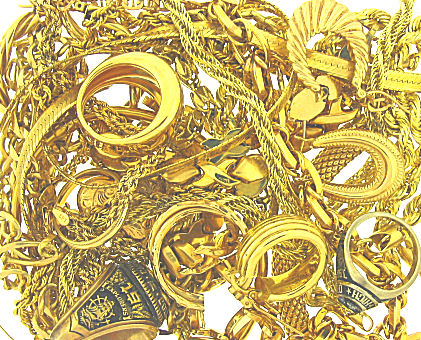 manufacturers and designers together under one roof. Shop from rows and rows of quality gemstone, bead, jewelry and accessory dealers for incredible selection. You'll find local jewelers, international vendors and talented artisans at every show. Whether you are shopping for jewelry making supplies or looking for the hottest trends, you'll find what you're looking for at the InterGem show.
More info at www.nrgpark.com
Friday October 15, 2021 12 PM
1 NRG Pkwy, Houston, TX 77054
Directions (map)
An Evening with
Shovels & Rope
Shovels & Rope
@The Heights theatre
Friday 10/15/2021 8:00 PM
Doors Open 7:00 PM
Lobby Open 6:00 PM
We are genuinely thrilled to be able to announce an entire tour of new shows. It's been a long year and we are beyond grateful to be able to get back on the road and reconnect with yall. And what better time to play some shows in a way that we've never done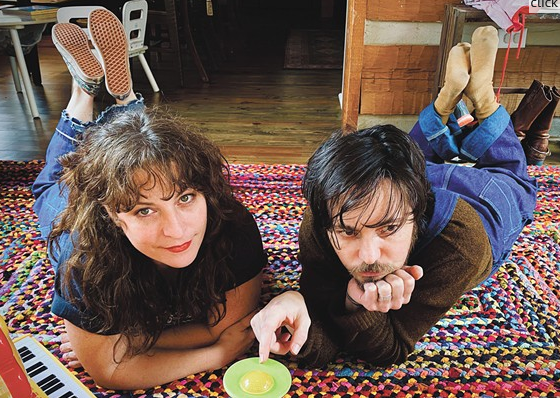 before. The "Bare Bones Tour" will be our first truly stripped down tour. Piano. Guitar. Voices.. and that's pretty much it. Rooms will be a bit more intimate and we are all probably going to be a bit more quiet in volume, but just as loud in spirit. Expect some classics, some deep cuts, and maybe a few new tunes. Let's get intimate!
The Pink Floyd Laser Spectacular
@Warehouse Live
Friday 10/15/2021 8:30 PM
Doors Open 7:30 PM
Paramount presents the Laser Spectacular. It's the smash hit multi-media laser and light show, featuring the Original Master Recordings of Pink Floyd.
Laser Spectacular carries listeners away on a mind-expanding journey, driven by cutting-edge effects, high-powered lasers, and large screen video projection; all choreographed to the masterful soundtrack of Pink Floyd.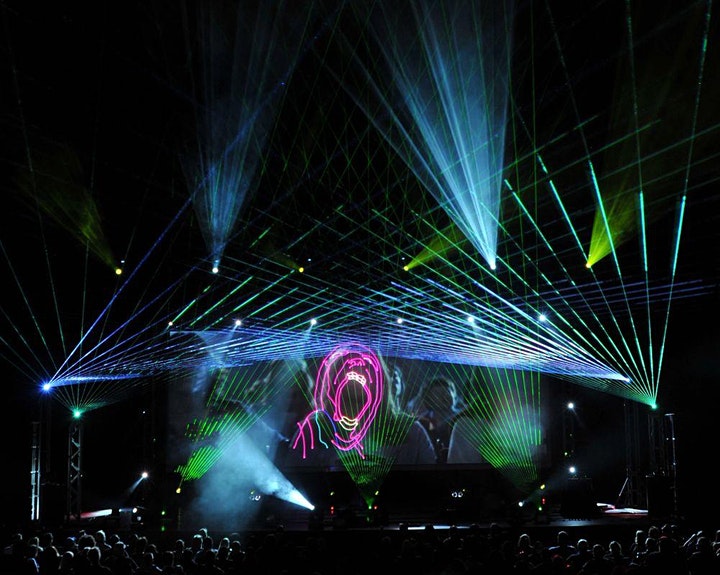 The Laser Spectacular has become a must-see classic for Floyd fans of all ages. A totally immersive experience!
The first half viewed through 3-D glasses features Dark Side of the Moon.
The second half, viewed through mind-blowing prism glasses, rocks to Pink Floyd's The Wall.
Everybody loves Pink Floyd!
"Over the years, the show has changed, and so has the audience. Today you see Classic Rockers, along with a new generation of Floyd fans! So, parents, score "cool points" with your teenagers and bring 'em along!"
Houston Artist
Commissioning
Project Live Part 1
@Jones Hall
Society for the Performing Arts
The Houston Artist Commissioning Project (HACP) supports new works, across all arts disciplines, from working artists here in Houston. Over two weekends, six live performance winners in the project's pilot year will take the stage at Jones Hall. These are Houston's creative voices, responding to our time with uproarious creativity.
Tickets at 713.227.4SPA or www.spahouston.org
Friday, October 15, 2021 8:00 PM
615 Louisiana Street
Houston, TX 77002
Directions (map)
Tuba Skinny
@Miller Outdoor Theatre
Friday 10/15/2021 7:30 PM
Formed in in 2009, Tuba Skinny has steadily evolved from a loose collection of street musicians into a solid ensemble dedicated to bringing the traditional New Orleans sound to audiences around the world. Drawing on a wide range of musical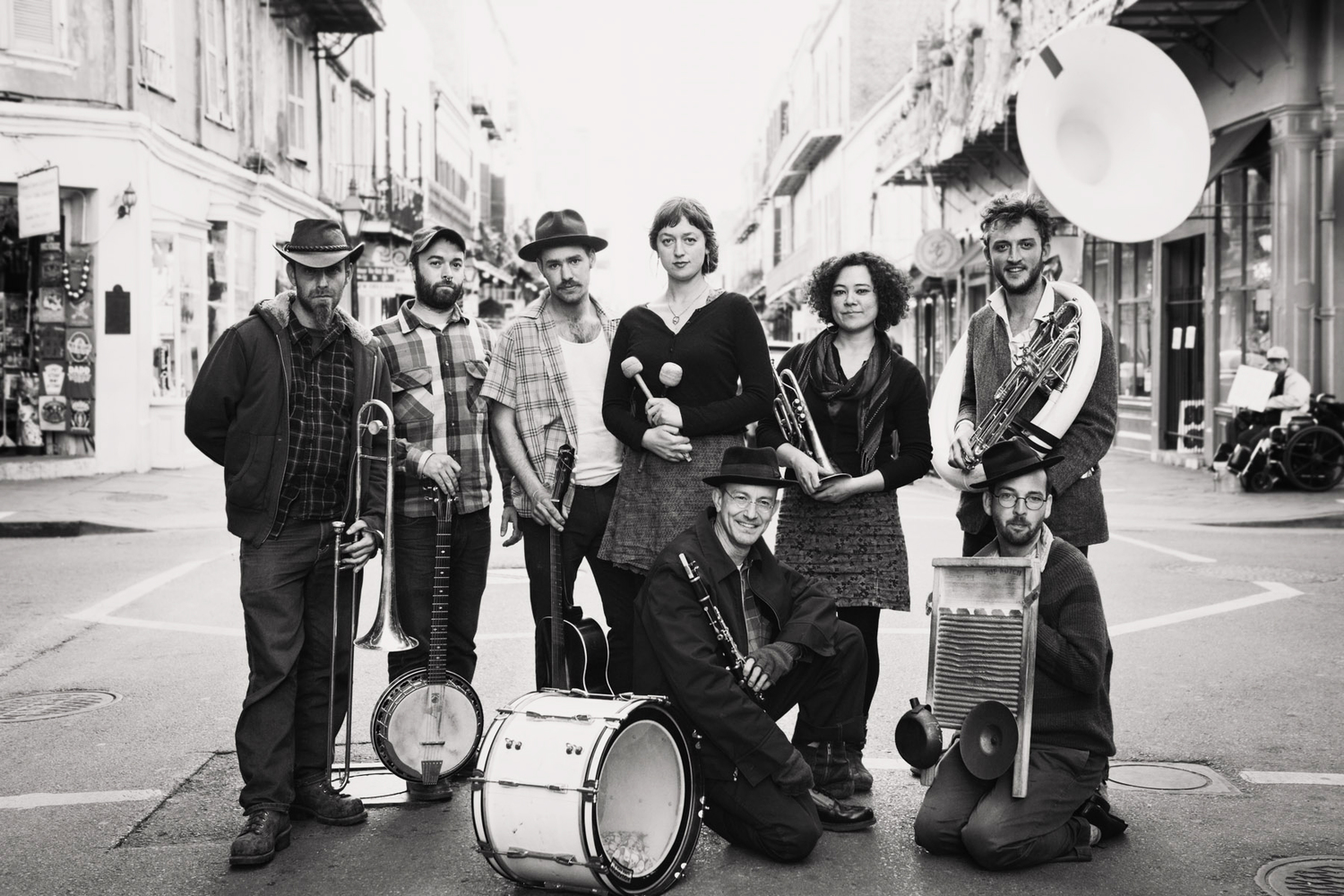 influences—from spirituals to depression-era blues, from ragtime to traditional jazz—their sound evokes the rich musical heritage of their New Orleans home. The band has gained a loyal following through their distinctive sound, their commitment to reviving long-lost songs, and their barnstorming live performances.
For over a decade, Tuba Skinny "has grown steadily in popularity, releasing [ten] albums, frequently touring, and attracting high-profile fans from R. Crumb to Amanda Palmer and Neil Gaiman. They've garnered fans from all over the world—young and old, neophytes and niche-enthusiasts." Their albums have garnered multiple awards and they have been hailed by Offbeat magazine, The Syncopated Times, and other publications as one of the best traditional early jazz bands performing today.

The band is popular on YouTube with "more than 500 videos, many with 100,000-plus views, in a variety of languages." However, the ensemble does not have an official YouTube page, and nearly all of the recorded footage is fan-made. The band's fan base has been described as possessing a "lighthearted, fun, flapper vibe," a reflection of the Jazz Age time period evoked by their music. Despite the band's global fame and frequent performances in nightclubs and at jazz festivals, they have continued to perform on the streets of New Orleans and other cities in order to maintain their intimate connection with audiences.

The band has gained a loyal following through their distinctive sound, their commitment to reviving long-lost songs, and their barnstorming live performance.
All performances at Miller Outdoor Theatre are FREE!
Kane Brown in Concert
@Toyota Center
Friday 10/15/2021 8:00 PM
Kane Brown will be the first country artist in history to headline every NBA basketball arena in a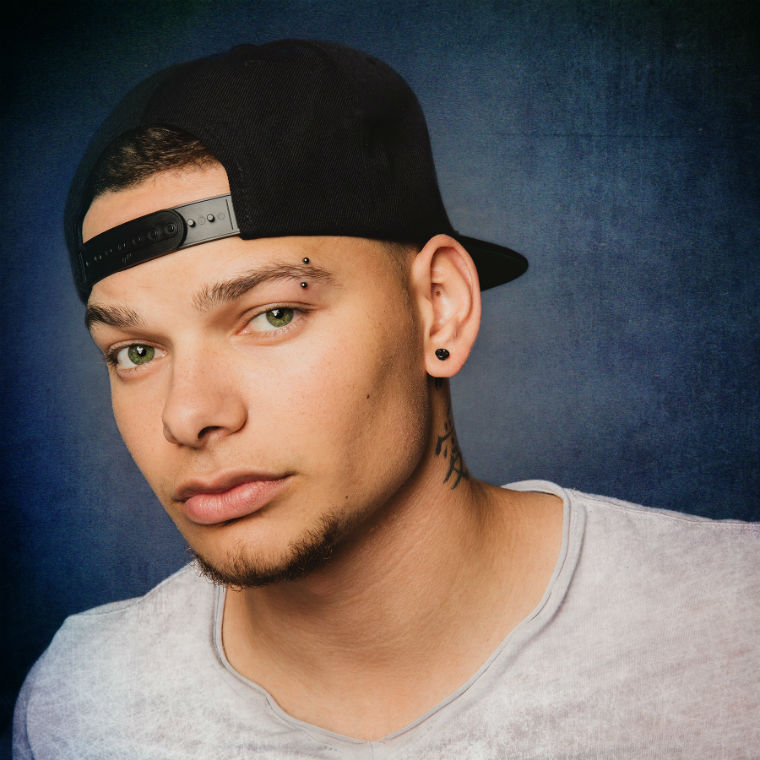 single tour. A life-long basketball fan and former 4-sport high-school athlete, Brown is excited to perform at these milestone arenas. Brown will be joined by Jordan Davis and Restless Road.
El Alfa
La Leyenda
Del Dembow
@Smart Financial
Centre
Friday 10/15/2021 8:00 PM
The Dominican dembow star, (Dembow is a bouncy musical rhythm which originated in Jamaica.) who's collaborated with artists such as Bad Bunny, Daddy Yankee and more, will kick off the North American leg of his tour on Oct. 14 in Dallas. It will wrap up Nov. 21 in The Chelsea at The Cosmopolitan of Las Vegas after making pit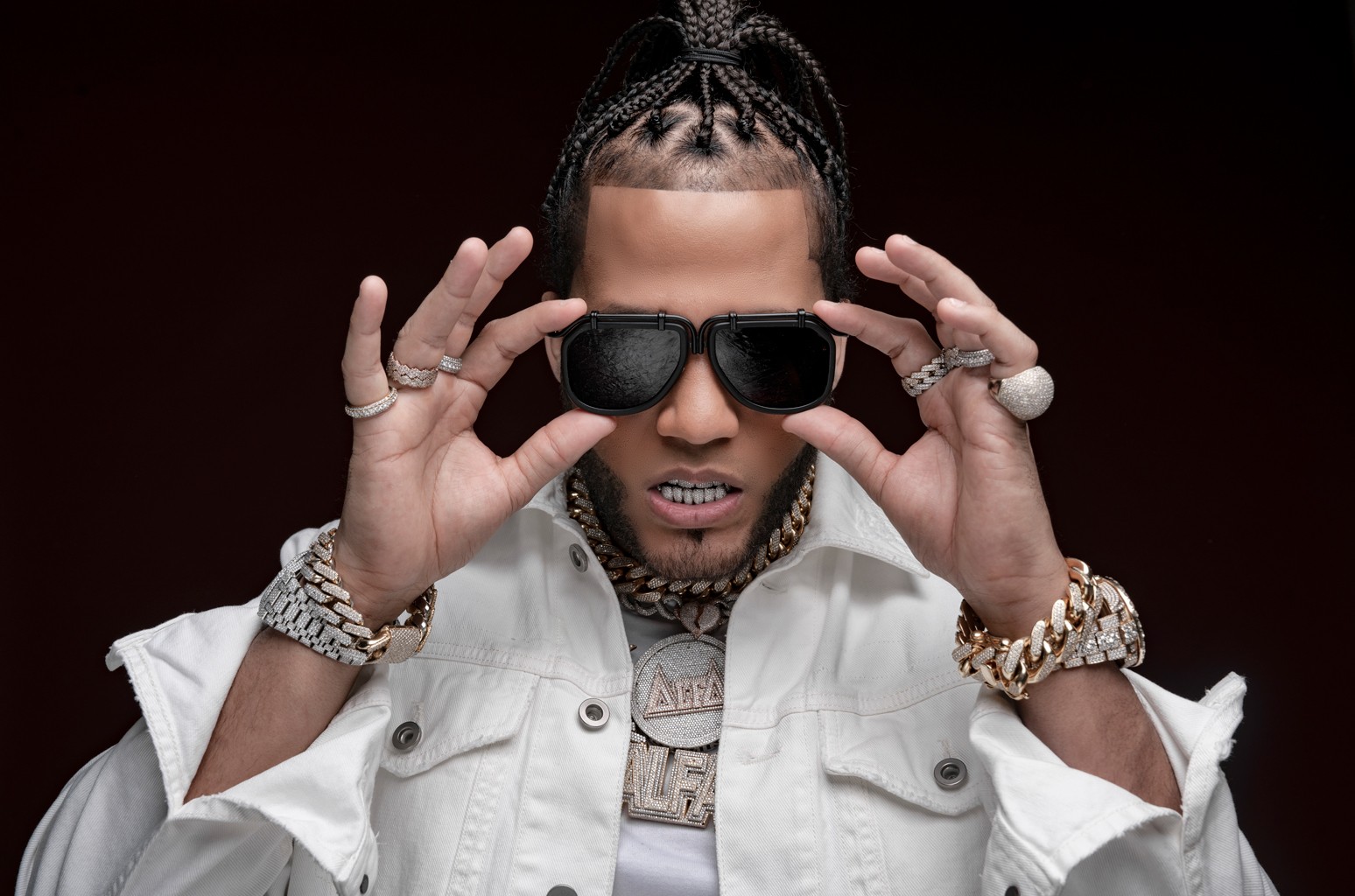 stops in key cities like New York, Miami and Atlanta.

This year, El Alfa peaked at No. 9 on the Hot Latin Songs chart with his CJ-assisted viral TikTok hit "La Mama de la Mama." His albums El Hombre (2018) and El Androide (2020) both entered the top 10 in the Top Latin Albums chart.
This past June, El Alfa's Rolls Royce was shot up with authorites still investigating. " . . ."the singer of urban music El Alfa denounced on social networks that he was attacked and that his vehicle received four shots, for which he claims that his life is in danger, due to the attack that occurred in his Rolls Royce."
The urban artist says he was playing basketball when the incident occured in Miami County, Florida.
Mundohispanico.com reported, "But despite the fact that it shows the images in a clear recording, Internet users questioned these events, since it is said that Nicky Jam was with El Alfa, and that this was done to promote their new song that they recorded together which It is called Pikete."
Rock of Ages
@Hobby Center
Sarofim Hall
Now playing thru SundayOctober 17, 2021
Rock of Ages takes you back to the time of bands with big egos, big guitar solos and even bigger hair! Featuring the music of hit bands including REO Speedwagon, Pat Benatar, Twisted Sister, Bon Jovi, Styx, and Journey, this hit musical was nominated for five Tony Awards® including Best Musical.
Set at the end of the 1980s in one of the Sunset Strip's last legendary venues, a place where superstar Stacee Jaxx takes the stage and groupies line up to turn their fantasies into reality. Amidst the madness, aspiring rock star — and resident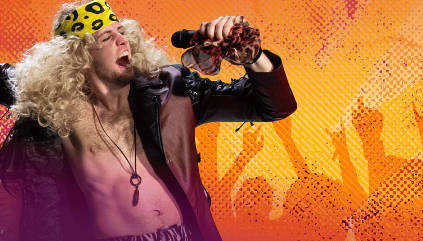 toilet cleaner — Drew longs to take the stage as the next big thing. He falls for Sherri, a small-town girl, fresh off the bus from Kansas with stars in her eyes. But the rock and roll fairytale is about to end when developers sweep into town with plans to turn the fabled Strip into just another strip mall. Can Drew, Sherri, and the gang save the strip and themselves before it's too late?
The Hobby Center
for the Performing Arts
800 Bagby Street
Houston, TX 77002
(713) 315-2525
Directions (Map)
Dead & Company Tour 2021
@Cynthia Woods
Mitchell Pavilion
Friday 10/15/2021 7:00 PM
Gates Open 6:00 PM
The band, comprised of Grateful Dead founding members Bob Weir, Bill Kreutzmann and Mickey Hart, along with John Mayer, Oteil Burbridge and Jeff Chimenti, will play in The Woodlands this weekend at Cynthia Woods Mitchell Pavilion.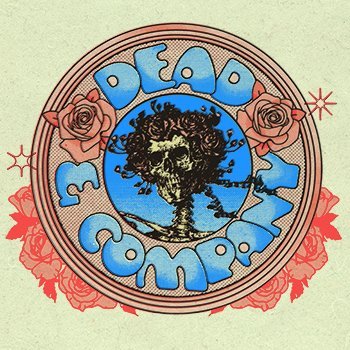 The band was forced to cancel their 2020 summer tour due to the Covid-19 pandemic, but have been quick to reschedule live show dates following widespread vaccinations. Last month, Dead & Company announced that they'll be returning to the Riviera Cancun, Mexico, in January 2022 for their fourth Playing in the Sand concert vacation, a three-day residency where the band performs just feet away from the Caribbean Sea.

The story on how Dead and Company got started can be explained this way," John Mayer recounts that in 2011 he was listening to Pandora and happened upon the song "Althea" by the Grateful Dead, and that soon Grateful Dead music was all he would listen to.
Mayer expressed a particularly strong enthusiasm toward playing with the new band.

In February 2015, while Mayer was guest hosting The Late Late Show, he invited Grateful Dead guitar player Bob Weir to join him in a studio performance.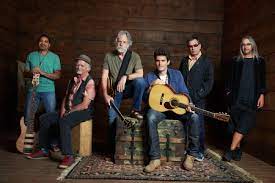 A bond developed between the two, and while Weir and the other three surviving core members of the Grateful Dead were preparing for their 50th anniversary shows, dubbed Fare Thee Well, Mayer began practicing the band's large catalog of songs.
That August, Mayer and original Grateful Dead members Weir, Hart, and Kreutzmann formed the band, along with keyboardist Jeff Chimenti and bassist Oteil Burbridge. Mayer expressed a particularly strong enthusiasm toward playing with the new band.
Cynthia Woods Mitchell Pavilion
2005 Lake Robbins Dr.
The Woodlands, TX 77380
Directions (Map)
The Spazmatics
The Ultimate
New Wave 80's Show
@Scout Bar
Friday 10/15/2021 10:00 PM
Doors Open 8:00 PM
Austin's Spazmatics with their "Ultimate New Wave 80's Show" makes it way to Scout Bar this weekend.
Texas Country Magazine.com back in 2017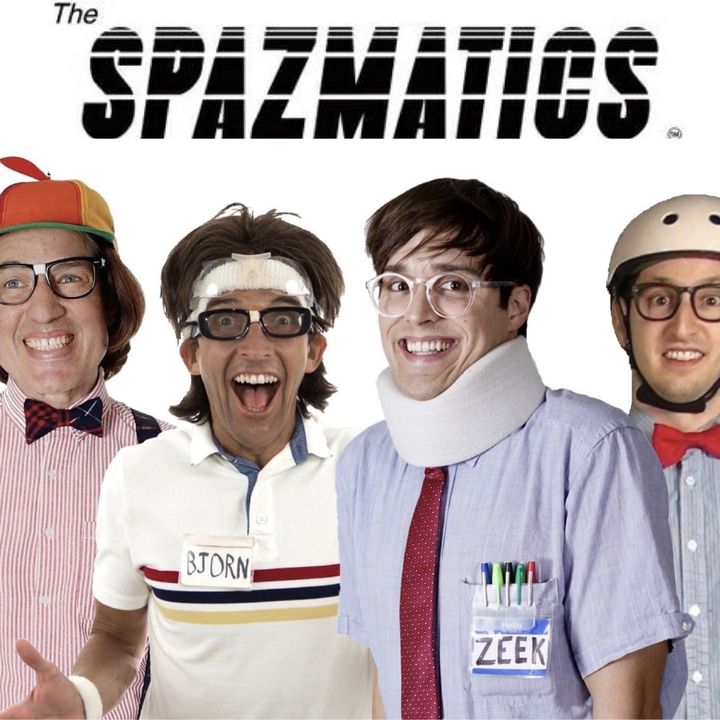 summed up the nostaligia group this way, "The Spazmatics are High Energy 80's rock meets Revenge of the Nerds! They combine precise choreography, quick-witted humor and the biggest hits from the 80's together for a show that brings smiles for miles to large crowds all over Texas.
The Spazmatics play well over 200 shows a year mainly in Texas, but have traveled out of the country many times for public and private events. Based out of Austin, Texas, since 2005, they have played thousands of club gigs, weddings and private events for organizations such as the NFL, Google, Lance Armstrong Foundation, Motorola, Big Brothers and Big Sisters of America and on and on. The band members are: Zeek -Lead Vocals; Joey - Bass Guitar; Bjorn - Lead Guitar; and Ralphie - Drums."
Yep, these zany guys from Austin, Texas, aren't just another '80s rock 'n' roll cover band. As lead guitar player Bjorn puts it, "I would say we're the next step below a Broadway show." The Spazmatics concert is spiced with skits, costumes, choreography, music and more. "Our choreography is really well-worked out and it's very precise. It's just very professional, so when people come to see us, they really are getting their money's worth. They're getting a show! "When people spend their whole week at work, they go out on a Friday night to forget about their job. We're really good at making people forget about anything else. Just right now they're having a great time; it's a fun show and everyone is smiling. It just brings a really good feeling to people.
And that's what I think is the value of our band." And who are these crazy guys who make up the Spazmatics? Their music, Bjorn, points out, "is primarily '80s with a little bit of '70s and '90s thrown in. High energy '80s rock and new wave. We play everything from 'Just Can't Get Enough' (Depeche Mode), to 'Living On A Prayer' (Bon Jovi), 'Rebel Yell' (Billy Idol), 'My Sharona' (the Knack) and 'Bohemian Rhapsody' (Queen)."
Advertise
Venue or Events
on Houston's Weekend Planning Guide
Weekend Houston.net
Contact: editor@Weekendhouston.net
Phone: (832) 949-9691
Since you are here...
Houston's Weekend Planning Guide is updated on a continuous bias for all in the Greater Houston Area. We haven't put up a paywall or asked anyone to log-in to see our content. We want to keep it that way. We accept advertising, but the revenue from that area is not enough to support us. If everyone who reads our weekend entertainment blog, who likes it and helps to support it, our future would be much more secure. For as little as $1 or more, you can support Houston's Weekend Planning Guide – and it only takes a minute. Thank you.
Houston's Online Weekend Entertainment Guide
Looking for that Friday weekend event and can't find it, try our custom "Google Search"