Diego El Cigala
@Houston's
Arena Theatre
Diego Ramón Jiménez Salazar, known as El Cigala is a world famous Romani Flamenco gypsy singer. This weekend he is in the Bayou City at Houston's Arena Theatre.
Salazar has said, his nickname was given to him by three guitar players, Los Losada, for his powerful voice, not by Camarón de la Isla as commonly believed.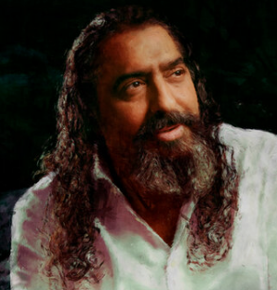 One of his great albums is the 2003 "Lágrimas Negras", a collaboration with then 85-year-old Cuban pianist Bebo Valdés. The graceful fusion of Cuban rhythms and flamenco vocals made this record an international success.
Diego el Cigala (2018).
Born into a family of Romani artists and intellectuals in Madrid, El Cigala started singing in flamenco peñas (enthusiasts' clubs) and tablaos, until his excellent meter and ability to mark the rhythm caught the attention of world-class bailaores like Mario Maya, Faíco, Farruco, El Güito, Manuela Carrasco, Cristóbal Reyes, Carmen Cortés, Joaquín Cortés and he began touring as part of their companies. By the late nineties, having collaborated on recordings by Camarón, Tomatito, Gerardo Núñez and Vicente Amigo, he was ready to record his own CD. With the success of "Undebel" he launched his career as solo singer. He has now recorded 8 CDs and has won two Grammys[4] and 5 Latin Grammy nominations.
In 2010, he voiced Buzz Lightyear (in his Spanish mode) for the European Spanish dub of Toy Story 3, using an Andalusian accent.
His wife, Amparo Fernández, died in 2015 from cancer in Punta Cana.
Houston Arena Theatre
Arena Towers
7326 Southwest Fwy
Houston, TX 77074
Directions (Map
(713) 772-5900
Composer, arranger, songwriter and jazz pianist Rique Pantoja makes his way to Cezanne, this weekend with Gabriel Santiago (guitar), Ismael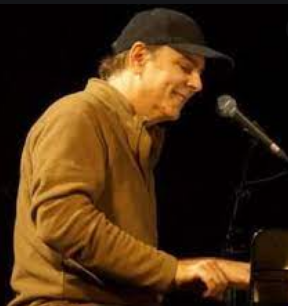 Ciriaco (bass), Adriano Santos (drums) and Woody Witt (saxes).
Pantoja grew up in Rio de Janeiro, but has been based in Los Angeles for nearly two decades.
He was nineteen years-old when he decided a move to Boston to study at Boston's Berklee College of Music was his mission.(Mecca for many top young jazz musicians). After Berklee he traveled to Paris to work with legendary American jazz trumpeter Chet Baker. Back home in Brazil, his reputation preceding him, Rique quickly found acceptance among notable artists such as Djavan, Ivan Lins, Milton Nascimento, Gilberto Gil, Gal Costa, Chico Buarque, Tim Maia, Gonzaguinha, Paulinho da Viola and other headliners in Brazilian music. At that time he also founded Cama de Gato ("Cat's Cradle"), which quickly became – and remains – one of the outstanding Brazilian jazz groups of that era and bestseller instrumental group 1986/87.
Rique has worked with many other heavyweights on the international musical scene: Alejandro Sanz, Carlos Santana, sax master Ernie Watts, Ricky Martin, classical guitarist Christopher Parkening, Gloria Estefan, Abraham Laboriel, Justo Almario, Luis Conte, Lee Ritenour, Kirk Whalum, Steps Ahead -Mike Mainieri, Sadao Watanabe, Russ Miller, Brenda Russell, Don Grusin, Bebe Winans, Grammy winner Israel Houghton, Frank Gambale and Alex Acuña, Giovanni Hidalgo among many others.

Rique's work embraces a wide range of musical styles, from jazz to modern classical to pop to gospel music, but no matter what the genre, his distinctive stylings are recognizable for their cool beat, unmistakable passion, sophisticated harmonic voicings and highly original melodic lines.
Cezanne
Inside Birraporetti's
Downtown Houston
500 Louisiana Ave
Houston, TX 77002
Directions (Map)
832-592-7464
Houston Astros vs. Oakland A's
Major League Baseball at Minute Maid Park.
More information at www.astros.com.
Fri Oct 1, 2021 7:10 PM
501 Crawford St, Houston, TX 77002
Directions (map)
Christone
"Kingfish" Ingram
with special guest The Peterson Brothers
@The Heights Theatre
Friday 10/1/2021 8:00 PM
Doors Open 7:00pm
Lobby Open 6:00pm
Once a generation, a blues artist comes along who not only reminds mainstream audiences how deeply satisfying and emotionally moving the best blues music can be, but shakes the genre to its core. That artist is Christone "Kingfish" Ingram and this weekend he is in The Heights at The Heights Theatre.

With both eyes on the future and the blues in his blood, 20-year-old guitarist, vocalist and songwriter Christone "Kingfish" Ingram is set to take the music world by storm with the May 2019 release of his debut album, KINGFISH. Sprung from the same earth as so many of the Delta blues masters,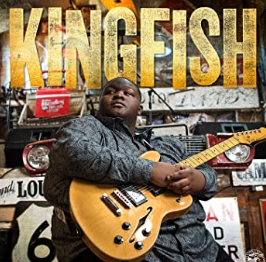 Kingfish comes bursting out of Clarksdale, Mississippi, just ten miles from the legendary crossroads of Highways 61 and 49. A student of the Delta's musical history, he is acutely aware of the musicians and the music that emerged from his corner of the world. "I do think I have an old soul, that I've been here before," he says. "I'm moving forward with one foot in the past."
"You don't see too many kids into blues music," says the nascent star. "In my town, every kid wants to be a rapper – I wanted to do something no one else was doing." And although he grew up near the crossroads where Robert Johnson allegedly cut a deal with the devil, Kingfish insists he didn't do any of that to make his guitar howl the blues. "I just practice all the time," he says, "that's the only deal I made, and it's with myself."
Recorded in Nashville and produced by two-time Grammy winner Tom Hambridge (Buddy Guy, Susan Tedeschi, Joe Louis Walker), KINGFISH showcases Ingram's blistering, raw and inspired guitar playing, soulful, deep vocals and songwriting. He tells stories with his solos, channeling the spirits of all the past masters while the music he makes is his own. He co-wrote eight of the album's 12 tracks. "A lot of folks know me for my covers," he says. "That's why it's important for me to release original music." The first radio single, "Outside Of This Town", is a fierce statement of purpose – both musically and lyrically – from this rising star. The songs range from autobiographical ("Been Here Before", "Before I'm Old") to humorous ("Trouble"), and from white hot ("It Ain't Right") to slow and searing ("Love Ain't My Favorite Thing"). His friend and mentor, Buddy Guy, adds vocals and guitar on "Fresh Out" while another friend, Keb Mo, brings his warm, conversational voice to "Listen", and adds his rhythm and resonator guitars to six tracks.
Read more Christone "Kingfish" Ingram
with special guest The Peterson Brothers
@The Heights Theatre (click here)
Fort Bend
County Fair & Rodeo
@Fort Bend County Fairgrounds
Continues now
thru Sunday 10/3/2021

Get in the action with carnival rides, games, and food that the entire family is sure to love! For the thrill seekers check out rides such as the Super Shot and Himalaya, along with family favorites like the Gondola Wheel and Tilt-A-Whirl. You'll also enjoy kiddy land with rides for the littles. All aboard the Circus Train and don't miss the whimsical Carousel and iconic Ferris Wheel. Guaranteed fun for the whole family!
The first Fort Bend County Fair was held in October, 1933. The original Fairgrounds were located between Rosenberg and Richmond on Avenue H. The only interruption in the county fair was during the years of World War II. In 1974, the Fairgrounds were moved to the existing location on State Highway 36 just south of U.S. Highway 59.
Grand Ole Opry member, Steve Wariner, will bring his 14 No. 1 hits and revered guitar playing talents back to the Fort Bend County Fair on the Brazos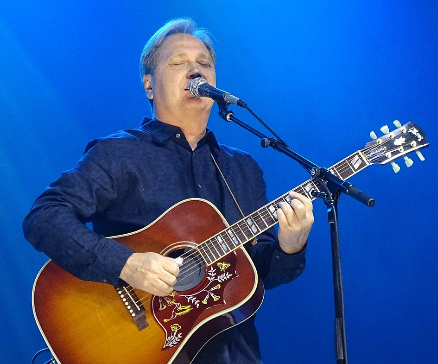 Stage at 9:00 PM. The multi-Grammy award-winning Wariner has more than 20 albums, over 30 top 10 singles, and is five decades into his career. Wariner has become a modern-day multi-genre icon and is a crowd-pleaser in his live concerts.
Powerslave
A Tribute to Iron Maiden
@Warehouse Live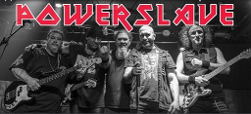 Powerslave is the fifth studio album by heavy metal band Iron Maiden, released back 1984 through EMI Records in Europe and its sister label Capitol Records in North America. It was re-released by Sanctuary and Columbia Records in the United States in 2002. This weekend cover band by the same name pays tribute to the heavy metal rockers.
Nella
@Miller Outdoor
Theatre
Society for the Performing Arts
Opening night of the SPA 2021-2022 season
Friday October 1, 2021 7:30 PM
This weekend the Society for the Performing Arts opens its season in Herman's Park at Miller Outdoor Theatre.
The society will be presenting the 2019 Latin GRAMMY winner for best new artist, Nella "a Venezuelan singer living in New York who can convey flamenco tension even in a near-whisper" (The New York Times) and has sold out venues around the globe.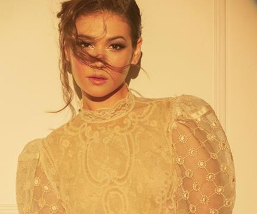 Born in Venezuela, Nella skyrocketed to international renown fueled by her powerhouse voice and undeniable presence. In a short time, she went from Berklee College of Music graduate to winner of the 2019 Latin GRAMMY®Award for Best New Artist. That same year, her full-length debut, Voy (I Go) received acclaim from NPR and yielded the hit "Me Llaman Nella" (They Call Me Nella) which surpassed 1.4 million Spotify streams and 1.4 million views on YouTube. In addition, the title track was named the 14th best song of 2019, in any genre, by the New York Times.

Merging the folklore roots of Venezuela, modern production, and Andalusian inspirations, her sound resounds in every corner of the globe. Not only has she packed venues throughout the United States, Venezuela, Mexico, Spain, and the UK, but she has also accompanied Alejandro Sanz, Jennifer López, Carlos Vives, Luis Enrique, Susana Baca, Los Amigos Invisibles, Monsieur Periné, Caramelos de Cianuro and Guaco as a soloist. Notably, Academy® Award winner Asghar Farhadi recruited her to join the A-list cast of his film Everybody Knows alongside Academy® Award winner Javier Bardem, Ricardo Darín, and Academy® Award winner Penélope Cruz. Illuminating her talents, she performed songs written exclusively for the screenplay. It opened at the Cannes Film Festival to rapturous applause.

Society for the Performing Arts connects audiences with exceptional artists through diverse performances and learning experiences.
All performances at Miller Outdoor Theatre are FREE!
Now you can get your Miller tickets online and on your smart phone! Limit 4 per person.

Masks are strongly encouraged for all attendees.
No tickets are necessary for the Hill!
For more information on tickets and seating click here.
Miller Outdoor Theatre
Hermann Park
6000 Hermann Park Dr
Houston, TX 77030
Directions click here
(832) 487-7102
Since you are here...
Houston's Weekend Planning Guide is updated on a continuous bias for all in the Greater Houston Area. We haven't put up a paywall or asked anyone to log-in to see our content. We want to keep it that way. We accept advertising, but the revenue from that area is not enough to support us. If everyone who reads our weekend entertainment blog, who likes it and helps to support it, our future would be much more secure. For as little as $1 or more, you can support Houston's Weekend Planning Guide – and it only takes a minute. Thank you.
Houston's Online Weekend Entertainment Guide
Looking for that Friday weekend event and can't find it, try our custom "Google Search"