Houston's Online Weekend Entertainment Guide
Our Friday Weekend Entertainment Picks
Friday, October 20th, 2017

Evanescence
@Revention Music Center
Friday 10/20/2017 7:00 PM
Evanescence returns this fall with Synthesis, their fourth studio album. The group announced its "Synthesis Live" tour starting this fall October 14 on the west coast. Like the album, "Synthesis Live" will feature a reimagining of some of Evanescence's best-loved songs with the spotlight on full orchestra, electronics combined with the band and Amy Lee's virtuoso piano and voice.

"This is a total passion project for me. There are so many layers in our music, underneath the huge drums and guitars," explains Amy Lee of Evanescence. "I've always wanted to shine a light on some of the gorgeous David Campbell arrangements and programming elements in our songs, and that idea snowballed into completely re-doing them with full orchestra, not just strings, elaborate programming and experimentation. This will be our first time touring with orchestra and I'm so excited to perform this way-really focus on the vocals, and the emotion and the story we've built over the years. I'm also really excited about the new material on the album. Besides the two new songs, there are some really beautiful instrumental in-between moments. The whole thing flows like a big, dynamic soundtrack."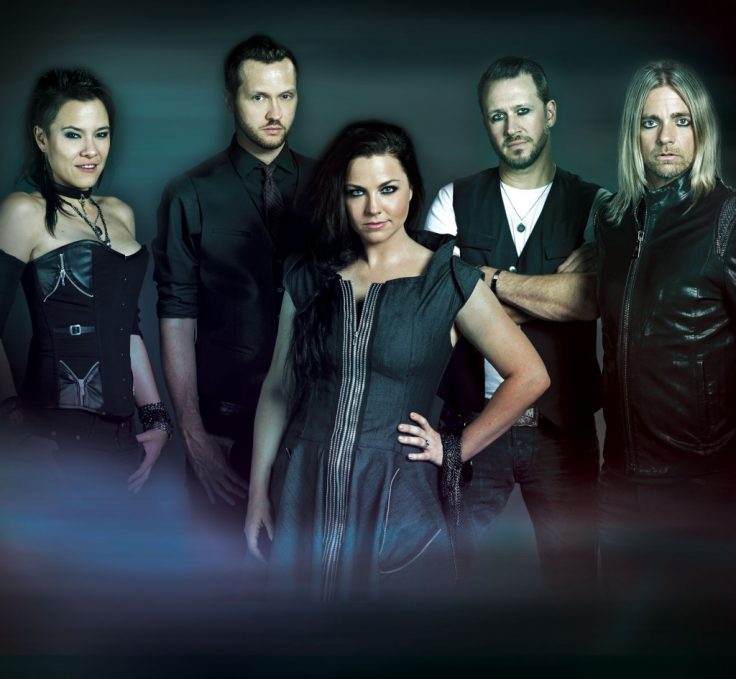 Critics vary in terming Evanescence a rock or metal band, but most identify them as some form of gothic band. The New York Times, Rough Guides and Rolling Stone have identified Evanescence as a gothic metal act, while other sources such as IGN and Spin have termed them gothic rock. They have been compared to a variety of bands from differing genres, such as nu metal ensembles like Linkin Park,gothic metal groups like Lacuna Coil, and symphonic metal acts like Nightwish and Within Temptation. David Browne of Blender offers an elaborate description of the band's music as "goth Christian nü-metal with a twist of melancholic Enya." Adrien Begrand of PopMatters describes Evanescence's guitar riffs to be similar to nu metal.
Shopkins Live
@Cullen Performance Hall
Friday 10/20/2017
4:00 PM & 7:00 PM

Shopkins Live! is finally here! The #1 kids toy in North America is live and on stage in Shopkins Live! Shop It Up! Your beloved Shoppies make their theatrical debut in an original new live show featuring musical performances by Jessicake, Bubbleisha, Peppa-Mint, Rainbow Kate, Cocolette, Polli Polish and more! The fun and fashionista Shoppies are joined by the Shopkins – the grocery store-themed mini collectable toys – Apple Blossom, Strawberry Kiss, Lippy Lips, Kooky Cookie, Poppy Corn, Slick Breadstick and Shady Diva. An ensemble cast of multi-talented performers brings the show to life on stage through urban style music, song and dance.
All of Shopville is in a tizz as preparations get underway for the annual "Funtastic Food and Fashion Fair." Shady Diva showcases her latest fashion designs; Lippy Lips gives colorful advice at the nail salon; Kooky Cookie tries to get in a beauty nap! But wait – no event is complete without a few hiccups! Who has high-jinxed the fashion pageant? Where is the super-secret celebrity guest? Will Slick Breadstick ever find a dance partner? The Shopkins and Shoppies need your help – the show must go on!
Shopkins Live! immerses audiences in the world of Shopville using custom-designed theatrical costumes, creative onstage characters, state-of-art video and set design, and original pop songs and music! Grab your besties and check out Shopkins Live! Shop It Up! Check ya later!
Shopkins Live
Cullen Performance Hall
4800 Calhoun Road
Houston, TX
Directions
Friday 10/20/2017
4:00 PM & 7:00 PM
view tickets
Enrique Iglesias, Pitbull & CNCO
@Toyota Center
Friday 9/22/2017 7:30 PM
Re-schedule for Nov. 16th, 2017



Latin Times reports: Two of music's most captivating live performers will share the stage this summer when multi-platinum selling and multiple Grammy Award-winning global superstars Enrique Iglesias and Pitbull reunite for a co-headlining tour with CNCO as support.
Iglesias is widely regarded as the King of Latin Pop. He started his career in the mid-1990s on an American Spanish-language record label Fonovisa Records under the name Enrique Martinez, before switching to the stage name Enrique Iglesias and becoming one of the biggest stars in Latin America and the Hispanic market in the United States. By the turn of the millennium, he had made a successful crossover into the mainstream market and signed a multi-album deal with Universal Music Group for US $68 million with Universal Music Latino to release his Spanish albums and Interscope Records to release English albums.
Armando Christian Pérez, Pitbull or Mr. Worldwide, first recorded a mainstream performance on a solo track from Lil Jon's 2002 album Kings of Crunk. In 2004, Pitbull released his debut album M.I.A.M.I. under TVT Records. It included production producers Lil Jon and Jim Jonsin. Pitbull later released his second album El Mariel, in 2006 and his third, The Boatlift, in 2007. His fourth album, Rebelution (2009), included the hit single "I Know You Want Me (Calle Ocho)", which peaked at number two on the US Billboard Hot 100.
Enrique Iglesias, Pitbull
& CNCO
Toyota Center
1510 Polk St.
Houston, TX
Directions
Friday 9/22/2017 7:30 PM
view tickets
The Homeless Chronicles are the go to pages for service organizations to obtain information as to what is happening in the community (news) to help homeless individuals and families. The blog is also designed to meet the needs of every homeless person with information they can use to help them back to self-sufficiency.
[Click here for more]
A Public Affairs Blog of the Menendez Media Group.com



Friday 10/20/2017 8:00 PM
Jen Kirkman is a national and internationally touring stand-up comedian. Her 2015 Netflix Original Comedy Special "I'm Gonna Die Alone (And I Feel Fine)" was named one of the Top 10 comedy specials of 2015 by Time Out New York, New York Magazine, and The Atlantic. Her most recent Netflix Original Comedy Special, "Just Keep Livin'?" is streaming worldwide as of January 3rd, 2017.
Jen is also a New York Times Bestselling author – her two comedic essay memoirs, I Can Barely Take Care of Myself and I Know What I'm Doing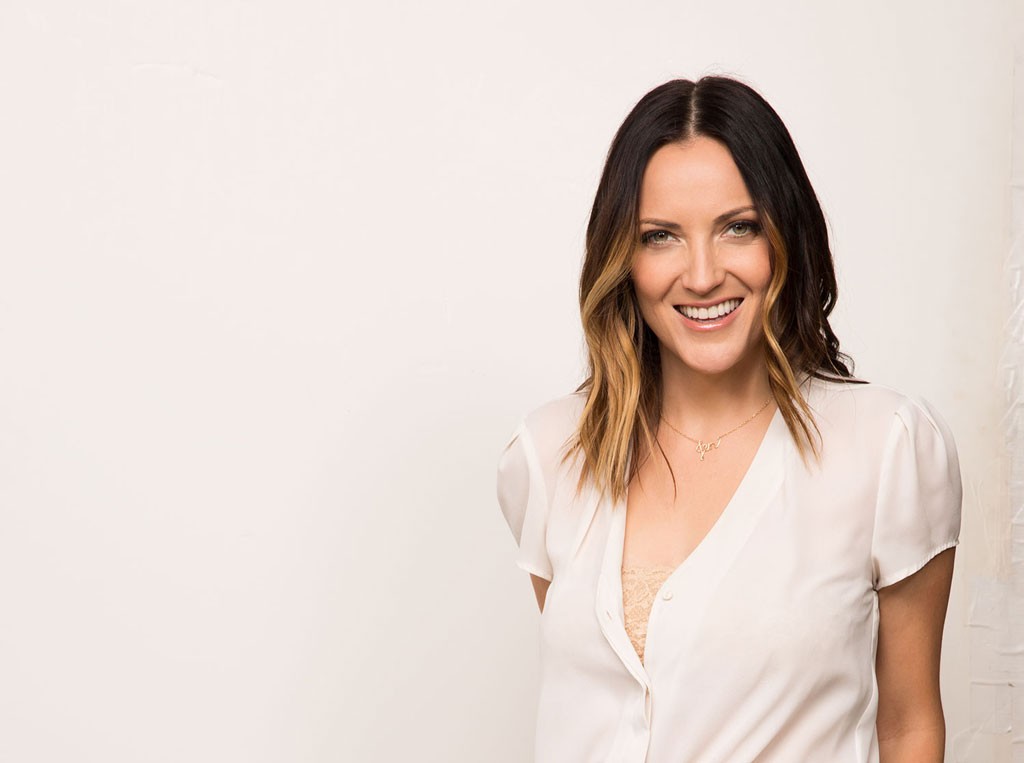 and Other Lies I Tell Myself; (Dispatches From a Life Under Construction) are hilarious looks at her life without children, and living a not-so-conventional life after 40.
Jen was a long time writer and round table guest on Chelsea Lately, and is also well known for being a five-time narrator of Central's Drunk History. She's a regular guest on CONAN and Comedy Central's @Midnight. Jen has appeared on The Late Show with Stephen Colbert, The View, The Wendy Williams Show, Harry, The Tonight Show with Jay Leno, The Late Late Show with Craig Ferguson and voiced many characters Cartoon Network cult-hit "Home Movies." She'll be appearing in the upcoming feature film "Home Again".
Looking for that Friday weekend event and can't find it, try our custom "Google Search"