Friday October 26th, 2018
Roy Orbison - In Dream Tour
Smart Financial Center
Friday 10/26/2018 8:00 PM
It's been done with Prince and Michael Jackson and we're talking hologram tours. These post music artist celebrations through technology seem to be catching on. This weekend at Smart Financial Center it's the late Roy Orbison.
The Hologram Tour started this fall with a 28-cirt run. It is being reported the creators of the show did okay in Europe with attendance. Like those performances, the show will pair the Rock Hall singer with live orchestration and "newly recorded, never-before-heard, digitally remastered arrangements of his classics."
. . . more @October Weekends click here
Houston Rockets vs.
Los Angeles Clippers
@Toyota Center
Friday 10/26/2018 7:00 PM
Houston Rockets will meet the LA Clippers twice this regular season in the Toyota Center. This is their first weekend game and its a Friday night.

Last season when the Rockets were in Clipper's territory it was heated and confrontational. The NBA opened an investigation. The Associated Press reported, "There were incidents as well in the closing minutes of Chris Paul's first game against the Clippers at Staples Center since he was traded to the Rockets last summer. Clippers Spokesman,Griffin appeared to bump Houston coach Mike D'Antoni, and they exchanged words. Griffin and Houston's Trevor Ariza were later ejected after another incident."

Houston was in the Staples Center last Sunday with no incidents let's see what will happen this Friday Night.
The brouhaha it seems to have been over point guard, Chris Paul a former Clipper, recently told, Clutchpoints.com, the difference in playing in Houston and the on the west coast, "No one is looking at you sideways for shooting a certain shot or complaining because they only took three shots."
Forbes.com contributor Rahat Huq in his blog recently wrote, "This year, Harden averaged 83.4 touches per game, which was good for tenth in the league. He led the league in average seconds per touch at 6.34. He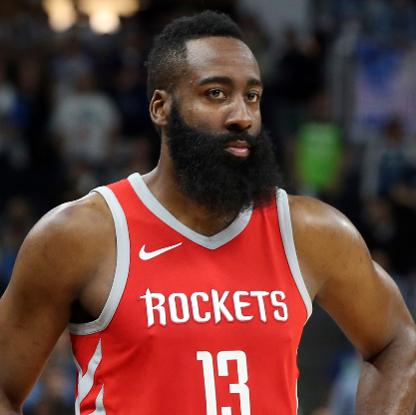 also led the league at 5.86 dribbles per touch. In 2016-2017, Harden led the league with 96.1 touches per game, was third in the league at 5.78 seconds per touch and was fifteenth in the league in average dribbles per touch at 4.96. So, we see that this season, while dribbling and holding onto the ball longer, Harden sacrificed his overall touches. Despite that, he won the MVP.

This year, Paul was all the way down at 29th in the league at touches per game at 71.4. However, he was sixth in the league in average seconds per touch at 5.72. Paul was thirteenth in the league in average dribbles per touch at 5.10. In 2016-2017, Paul was up at sixth in the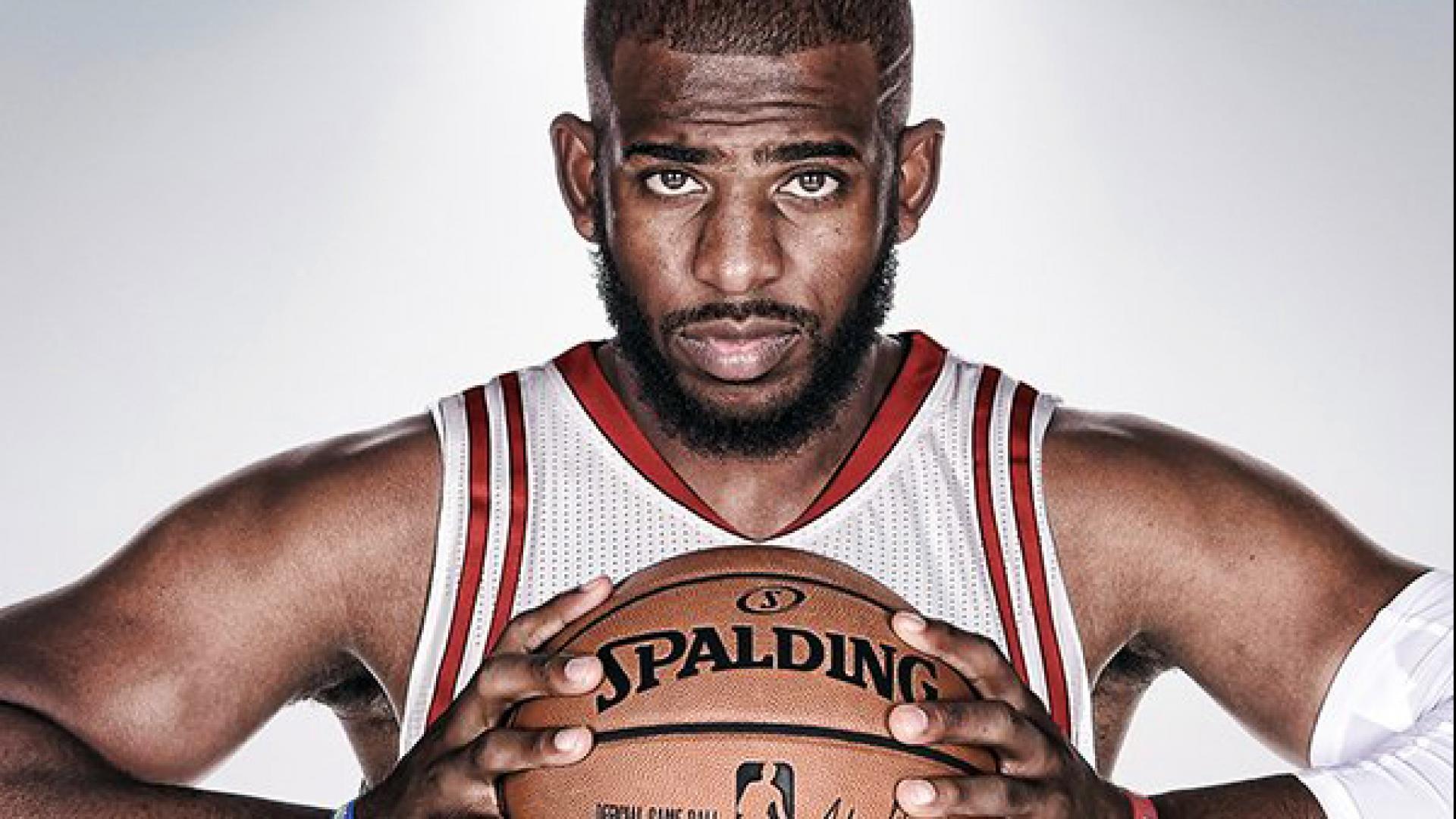 league in touches per game at 86.1. He was fourteenth in the league in average seconds per touch at 5.32, and seventeenth in average dribbles per touch at 4.92. So, he made a massive sacrifice in his total number of touches per game but is dribbling and holding onto the ball longer; those latter two figures are a factor of Houston's isolation-heavy scheme as contrasted against the Clippers' offense.
Houston Grand Opera Presents
La Boheme
Brown Theater
@Wortham Center
October 26, 2018 thru November 11, 2018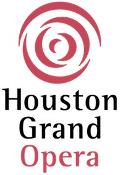 This two hour and fiftheen minute performance of Pucini's La Boheme at Wortham Center is the great love story imagined by its creator.
La bohème has become part of the standard Italian opera repertory and is one of the most frequently performed operas worldwide.
It is interesting to note here, the world premiere of La bohème was in Turin in 1896 at the Teatro Regio, conducted by the 28-year-old Arturo Toscanini; its U.S. premiere took place the following year, 1897, in Los Angeles.

In 1946, fifty years after the opera's premiere, Toscanini conducted a commemorative performance of it on the radio with the NBC Symphony Orchestra. A recording of the performance was later released by RCA Victor on vinyl record, tape and compact disc. It is the only recording ever made of a Puccini opera by its original conductor.

La bohème is based on Henri Murger's novel, Scènes de la vie de bohème, a collection of vignettes portraying young bohemians living in the Latin Quarter of Paris in the 1840s. Although usually called a novel, it has no unified plot. Like the 1849 play by Murger and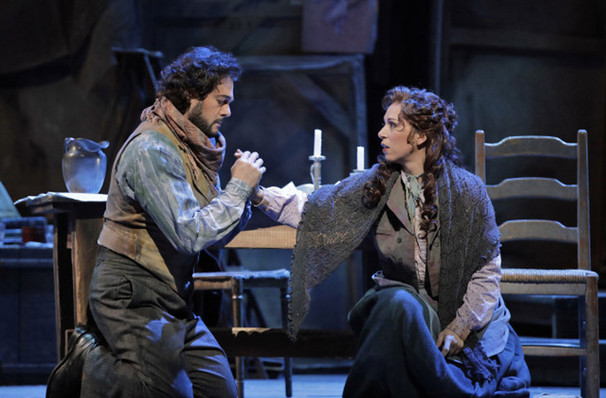 Théodore Barrière, the opera's libretto focuses on the relationship between Rodolfo and Mimì, ending with her death. Also like the play, the libretto combines two characters from the novel, Mimì and Francine, into the single character of Mimì. Early in the composition stage Puccini was in dispute with the composer Leoncavallo, who said that he had offered Puccini a completed libretto and felt that Puccini should defer to him. Puccini responded that he had had no idea of Leoncavallo's interest and that having been working on his own version for some time, he felt that he could not oblige him by discontinuing with the opera. Leoncavallo completed his own version in which Marcello was sung by a tenor and Rodolfo by a baritone. It was unsuccessful and is now rarely performed.
Houston Grand Opera
Presents
La Boheme
Brown Theater
Wortham Center
501 Texas St.
Houston, TX
Directions
Oct. 26, 2018
thru
Nov. 11, 2018
view tickets
Since you are here...
Houston's Weekend Planning Guide is updated on a continuous bias for all in the Greater Houston Area. We haven't put up a paywall or asked anyone to log-in to see our content. We want to keep it that way. We accept advertising, but the revenue from that area is not enough to support us. If everyone who reads our weekend entertainment blog, who likes it and helps to support it, our future would be much more secure. For as little as $1 or more, you can support Houston's Weekend Planning Guide – and it only takes a minute. Thank you.
Houston's Weekend Planning Guide
Fall Events Guide the Download is Free
Texas Renaissance Festival
@Todd Mission
Now thru November 25, 2018

It's that time of year, The Texas Renaissance Festival is doing its annual Fall thing. The festival will be doing themed weekends throughout its run.
"We really strive to
bring new offerings
to the festival,"
General Manager, Terre Albert
The Texas Renaissance Festival (TRF) started in 1974 at an old strip-mining site. The festival owners say it's "the nation's largest Renaissance theme park." The festival sits on 55 acres of land in Todd Mission, Texas and has over 200 acres of camping facilities. The festival is regularly attended by thousands annually.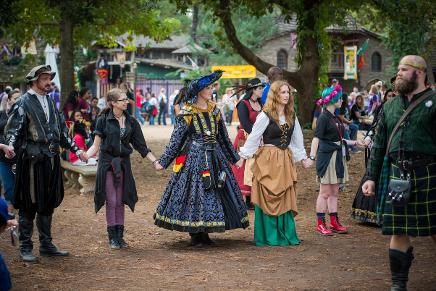 Texas Renaissance Festival
Todd Mission
Festival Grounds
Todd Mission, Texas
Directions
Now thru November 25, 2018
9:00 AM -6:00 PM
Ticket Information

The festival reported last year the festival had over half a million attendees, General Manager Terre Albert is excited this year's crowds will be even larger.
"We really strive to bring new offerings to the festival," Albert said. "We want to make sure our returning patrons have a reason to keep coming back and also show our new guests why they should keep coming to the festival." told the Community Impact.com.

TRF features nearly 500 costumed actors who perform on 25 stages. Its 350 on-site shops include: international food purveyors; unique artisans; merchants and craft vendors; human-powered rides; an abundance of performers walking among the guests; and the Queen's Royal Finale (fireworks if weather permits) at dusk.
The Joust is performed by the Hanlon-Lees Action Theatre and is said to be an accurate reenactment of a medieval joust, featuring authentic weapons, costumed horses, and armored knights. Other performances at the festival include acts designed for mature audiences only; as well as for youngsters. Staple performances include The Birds of Prey show, a highly praised free-flying bird show including hawks, owls, vultures, and eagles, the Fire Whip Show, the Clan Tynker Family Circus, and the School of Sword.
Houston's Online Weekend Entertainment Guide
Houston's Online Weekend Entertainment Guide
Looking for that Friday weekend event and can't find it, try our custom "Google Search"