Friday
October 28th, 2022

Weekend Fridays is updated continuously
"Calavera con Calavera"
@Miller Outdoor Theatre
Friday 10/28/2022 7:30 PM
All performances at Miller Outdoor Theatre
are FREE!
FLAS and Grupo de Teatro Índigo (Indigo Theater Group) return for their third consecutive year this 2022 with the traditional Day of the Dead play, "Calavera con Calavera" (Skulls); an original piece written Índigo's by co-founder, Eddie Gonzalez, to celebrate its 9th anniversary, at Miller Outdoor Theater, continuing to make history being the first local theater group with Latino to present an all-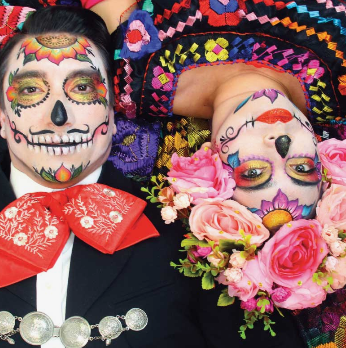 Spanish play (With English subtitles).
Synopsis: It's Day of the Dead, and the Burgos Family is getting ready to celebrate this important date, a yearly tradition in Hacienda Calvario where they get together to solemnize this festivity. Mystery and secrets ensue as the family brings drama to the table while learning the value of life. The Burgos manage to teach us the meaning of every element presented, why altars are made and what objects can decorate them, the food that is eaten, the traditional "calaveritas" (verses that rhyme), and La Catrina (Death) roams around, reminding us that life is beautiful and that we need to take advantage of it.
Watch Live Here on Friday, October 28, 2022
7:30 PM
Where do we go after we die? That is the question each character asks; it's a story between life and death where the ending will surprise the audience.

Even though the story remains the same, every year Índigo tries to add new elements to "Calavera con Calavera" (Skulls) trying to keep surprising the audience, and this year won't be any different. The University of Houston-Downtown and Nancy Yliria will return with LIVE Mariachi for their musical numbers of traditional Mexican songs, and dances with Houston Ballet Folklorico, accompanied by Danza Chikawa.
In 2019 Houston's Mayor, Sylvester Turner, presented a proclamation making November 3rd Calavera con Calavera Day in our city. The Government of Mexico has been recognizing it by making it part of the Semana Global (World Wide Week), representing our city of Houston, along with other Day of the Dead events around the world, and the General Consulate of Mexico in Houston gave full support, due to the highly cultural content representing Mexico.
The Honorable Consul of Mexico in Houston, Alicia Kerber, made "Calavera con Calavera" part of the events to represent their 100 hundred anniversary of the Mexican consulate in Houston in 2019 through 2021.

This performance will be livestreamed! on Friday Octobere 28th, 2022 starting at 7:30 PM

You can choose to watch it on Miller's website (Click Here), our their YouTube Channel (Click Here), or their Facebook page (Click Here)
Miller Outdoor Theatre
Hermann Park
6000 Hermann Park Dr
Houston, TX 77030
Directions click here
(832) 487-7102
Chris Stapleton In Concert
@Cynthia Woods
Mitchell Pavilion
Friday 10/28/2022 7:00 PM
(From All Music.com-Stephen Thomas Erlewine) Chris Stapleton appeared to be one of those overnight storybook sensations: a troubadour who came out of nowhere to become a major star in the autumn of 2015 on the strength of his debut album, Traveller. Like most overnight sensations, Stapleton had a long, hard road behind him. He had been laboring behind the scenes in Nashville for years,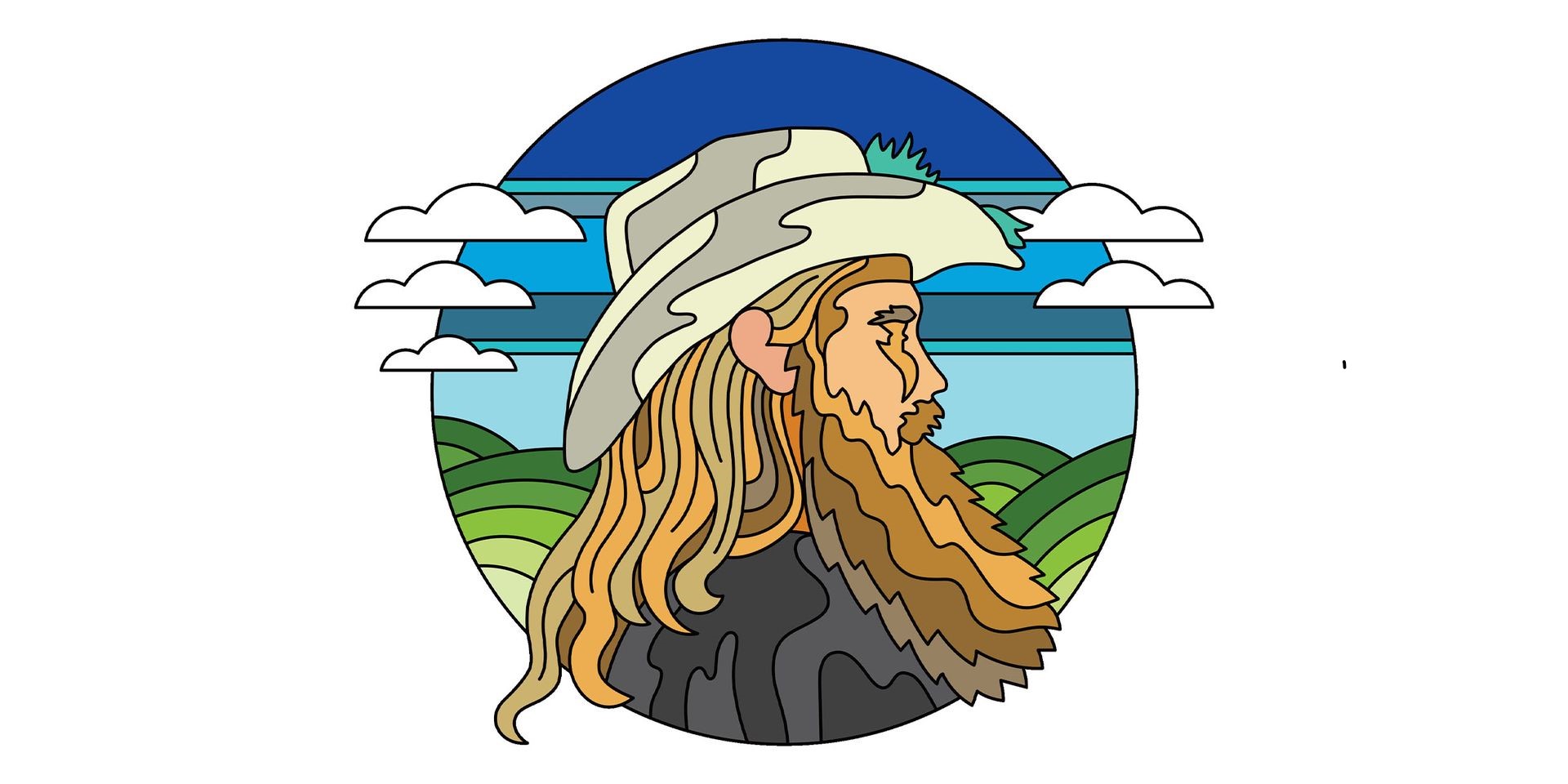 leading the progressive bluegrass group the SteelDrivers and working as a professional songwriter, scoring hits with George Strait ("Love's Gonna Make It Alright"), Kenny Chesney ("Never Wanted Nothing More"), Luke Bryan ("Drink a Beer"), and Darius Rucker ("Come Back Song"). These tunes just scratched the surface of Stapleton's résumé: Brad Paisley, Luke Bryan, Dierks Bentley, and Tim McGraw all recorded his songs, as did Adele, who cut "If It Hadn't Been for Love" as a bonus track for her 2011 smash 21. All these covers signaled a deep reservoir of goodwill within the industry for the songwriter, and this goodwill bubbled to the surface in the fall of 2015, when he took home three major trophies at the Country Music Association Awards: Best Male Vocalist, Album of the Year, and New Artist of the Year.
Chris Stapleton - Tennessee Whiskey
(Austin City Limits Performance)
With his visibility boosted, Stapleton won his first Grammy (Best Country Album) for second studio album From a Room: Vol. 1. Awards signaled his popularity within the industry, but Stapleton's soulful blend of throwback country, classic rock, and soul showcased on his breakthrough 2015 hit "Nobody to Blame" and the 2017 Country Airplay chart-topper "Broken Halos," proved to be both popular and influential, moving mainstream country in a rootsier direction during the course of the late 2010s. The next decade saw Stapleton issue his fourth album, Starting Over, and contribute to a Metallica tribute project.
Stapleton's success was a long time coming. A native of Kentucky -- he was born in Lexington and raised in the smaller Staffordsville -- he moved to Nashville in 2001 in hopes of making it in country music. He signed a publishing deal with Sea Gayle Music and started to work steadily, writing songs and paying bills through various jobs, and playing music all the while. In 2008, he formed the SteelDrivers, a bluegrass group that received quite a bit of acclaim over the next two years. In 2009, the group was named Emerging Artist of the Year by the International Bluegrass Music Association, and the following year they received three Grammy nominations, including Best Bluegrass Album, for Reckless. Despite this success, Stapleton left the group in April 2010 and formed the Jompson Brothers with guitarist Greg McKee, bassist J.T. Cure, and drummer Brad McNamee.
Read more @All Music.com (Click Here)
Cynthia Woods Mitchell Pavilion
2005 Lake Robbins Drive
The Woodlands, TX 77380
Directions (Map)
(281) 364-3010
Mother Mother
@Bayou Music Center
Friday 10/28/2022 7:00 P.M.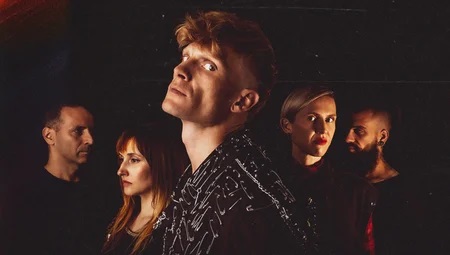 (From All Music.com-Mark Deming) Playing amiable indie pop/rock with an alternative edge, biting wit, and a jazzy sense of sophistication, Canada's Mother Mother rose to national prominence in the early 2010s bolstered by the enigmatic presence of siblings Ryan (vocals, guitar) and Molly Guldemond (vocals, keyboards). The quintet rode a series of indie successes to a Top Ten chart placement with their acclaimed 2011 album, EUREKA. Moving to major-label status, the band's increasingly bold sound paralleled their rising success on albums like 2014's Very Good Bad Thing, which reached Canada's Top Five. Their spirited eighth studio album, Inside, arrived in 2021.

Ryan Guldemond had been writing songs and wanted to start playing them at local clubs. Feeling the tunes needed harmonies, he asked his sister Molly Guldemond to join him. Guldemond invited her friend Debra-Jean Creelman to add her voice to the mix, and the group's three-part harmonies were soon wowing audiences.

In late 2005, Mother Mother recorded and released a self-titled and self-released CD with bassist Jeremy Page and drummer Kenton Loewen aboard as the group's new rhythm section.
Mother Mother - Hayloft I
The album sold poorly but earned enthusiastic reviews, and helped the band score some high-profile gigs, including the Vancouver International Jazz Festival, the Montreal International Jazz Festival, the Pop Montreal Festival, and spots opening for the Wailin' Jennys, the Dears, and the Cat Empire. Mother Mother's solid live shows and positive press earned the attention of the Canadian label Last Gang Records, which signed the band to a deal and made plans to re-release their debut album. Read more @All Music.com (Click Here)
Bayou Music Center
in Bayou Place
520 Texas Ave
Houston, TX 77002
Directions (Map)
Phone: (713) 230-1600
Lyfe Jennings
@HOB Houston
in GreenStreet
Friday 10/28/2022
Doors Open 7:00 PM
(From All Music.com-Andy Kellman) An R&B outlier, Lyfe Jennings has set himself apart as a self-produced singer and guitarist who balances love songs with acute societal observations, wisdom regarding day-to-day life and romance, and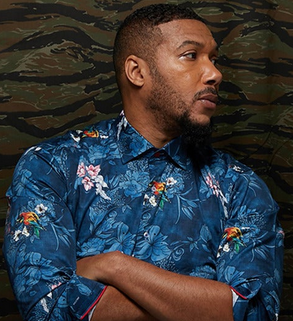 unflinching reflections on his personal struggles. Since achieving takeoff at Harlem's Apollo Theater, Jennings has hit the upper reaches of the R&B/hip-hop chart every two or three years with albums such as Lyfe 268-192 (2004), the gold-certified The Phoenix (2006), and Lyfe Change (2008). His third LP of the 2010s, 777 (2019), was promised to be his final statement.
Lyfe Jennings - Flawless Diamond
Featuring - Amina Buddafly
A native of Toledo, Ohio, Lyfe Jennings -- born Chester Jermaine Jennings -- was in his church's choir as a youngster, and by his early teens, he was singing in a family group called the Dotsons.
Read more @All Music.com (Click Here)
HOB Houston
in GreenStreet
1204 Caroline St.
Houston, TX
(888) 402-5837
Directions (Map)
Houston Symphony
All Mozart
@Jones Hall
Friday 10/28/2022 8:00 PM
Saturday 10/29/2022 8:00 PM
Sunday 10/30/2022 2:30 PM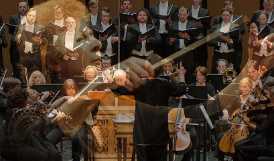 Dame Jane Glover-Conductor
Calling all Mozart lovers! Renowned conductor Jane Glover and the Symphony bring you a treasure trove of Mozart magic, including the graceful and high-spirited Haffner Symphony and the exquisite Sinfonia concertante, spotlighting the orchestra's Yoonshin Song and Joan DerHovsepian.
Jesse H. Jones Hall
615 Louisiana Street
Houston, Texas 77002-2715
Directions (Map)
713-227-4772
Wisin Y Yandel
"La Ultima Misión Tour"
@Smart Financial Center
Friday 10/28/2022 8:00 PM

Wisin & Yandel are revered artists who have achieved continuous success in their solo careers, yet as a Latin music duo they have enjoyed unparalleled success. During their 19-year career as a duo, they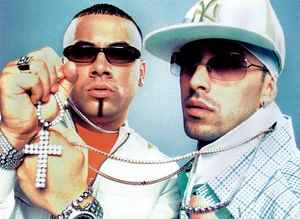 have received numerous multi-platinum certifications in the United States and Latin America and several prestigious awards, including a GRAMMY® and two Latin GRAMMYs®, as well as ten Billboard Latin Airplay chart-toppers. On tour, Wisin & Yandel have proven to be a force like no other in the urban music world.
(From All Music.com-Marisa Brown) Best-selling duo Wisin & Yandel (born Juan Morera and Lladel Vegilla) are among the most enduring acts in reggaeton. From the very beginning in 1998, the former theater student (Wisin) and barber (Yandel) were inexorably drawn to Caribbean dancehall music (especially the styles that emerged from Panama and Puerto Rico) and hip-hop production.
Their sound revolves around crisp pop and romantic melodies, often dubby production, and infectious, layered beats that underscore the canny, almost instinctual timing of their raps, chants, and singing. Their recording history began as so many other artists of the then-developing genre did, through single tracks collected on DJ compilations.

By the time their full-length debut, Reyes del Nuevo Milenio, appeared in 2000, they were already on the charts and touring the Caribbean, Latin America, and the United States. Each single and album that followed charted -- they have placed over a dozen singles at number one while each of their albums has placed within the Top 20 on various charts. Their popularity increased internationally with records De Otra Manera (2004), Mi Vida: La Pelicula (2005), and Pa'l Mundo (2007); the latter hit the number one Latin album spot on the Billboard charts and they became recognized outside the Spanish-speaking community.
Wisin & Yandel, ROSALÍA - Besos Moja2
Pa'l Mundo featured guest appearances from reggaeton star Daddy Yankee and Aventura. Los Vaqueros (2006), a group effort including affiliates Tony Dize, Gadiel, and Jayko, followed. With their popularity at a fever pitch in the wake of Pa'l Mundo's long string of high-charting hits, Wisin & Yandel released a variety of material in 2007, including a new studio album (Los Extraterrestres), a remix album (Los Vaqueros: Wild Wild Mixes), a live album (Tomando Control), and a collection of repackaged archival material (2010 Lost Edition). Read more @All Music.com (Click Here)
Houston's Online Weekend Entertainment Guide
Looking for that Friday weekend event and can't find it, try our custom "Google Search"