Weekend Fridays is updated continuously
The Dead Boys
"Reanimated Tour"
with Suzi Moon
The Guillotines
@Warehouse Live
(From All Music.com-Greg Prato) The Dead Boys were one of the first punk bands to escalate the level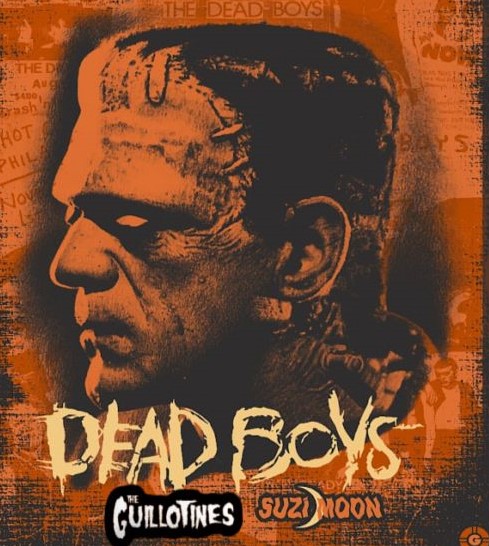 of violence, nihilism, and pure ugliness of punk rock to extreme new levels. Although considered part of New York's mid-'70s CBGB's scene, all of its bandmembers originally hailed from Cleveland, OH.
The group's roots lay in the early-'70s Cleveland cult band Rocket from the Tombs, which included future Dead Boys Cheetah Chrome (aka Gene O'Connor) on guitar, and Johnny Blitz (aka John Madansky) on drums, along with future Pere Ubu members David Thomas and Peter Laughner.
The group's sound was a bit too comparable to art rock for Chrome and Blitz's tastes (whose influences included the Stooges, Alice Cooper, and the New York Dolls), and by 1975, Rocket from the Tombs had split up.
Dead Boys - Live at CBGB's 1977
Chrome and Blitz decided to enlist local singer Stiv Bators (aka Steve Bator), second guitarist Jimmy Zero (aka William Wilden), and bassist Jeff Magnum (aka Jeff Halmagy), and formed a new group more akin to their musical tastes and dubbed Frankenstein. But the group only managed a handful of local shows before fading away. Noticing that there was an underground punk scene flourishing in New York City's Bowery, the group befriended one of the leading bands from that scene, the Ramones, who had come to Cleveland on a tour stop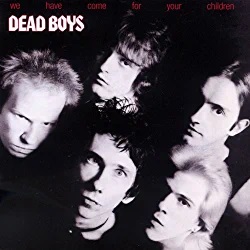 At the insistence of Bators, Ramones frontman Joey Ramone helped arrange a tryout for the group at CBGB's, as the whole former Frankenstein band (sans Magnum), made the trek to New York. Not only did the group land a spot at CBGB's, they enlisted the club's owner (Hilly Kristal) as their manager, and signed a recording contract with Sire shortly thereafter. Read more @All Music.com (Click Here)
Also at Warehouse Live it's The Vrylatin Tour at 9:00 PM
Warehouse Live
813 St Emanuel Street
Houston, TX 77003
Directions (Map)
(713) 225-5483
This Weekend
@The Hobby Center
Disney's Winnie the Pooh
The New Musical
Stage Adaptation
Zilkha Hall
Tuesday 10/4/2022 6:00 P.M.
Wednesday 10/5/2022 6:00 P.M
Thursday 10/6/2022 6:00 P.M.
Friday 10/7/2022 2:00 P.M.& 6:00 P.M.
Saturday 10/8/2022 10:30 A.M.& 1:30 P.M.
& 4:30 P.M.
Sunday 10/9/2022 10:30 A.M.& 1:30 P.M.

Disney's iconic Winnie the Pooh, Christopher Robin and their best friends Piglet, Eeyore, Kanga, Roo, Rabbit, and Owl (oh… and don't forget Tigger too!) have come to life in a beautifully crafted musical stage adaptation.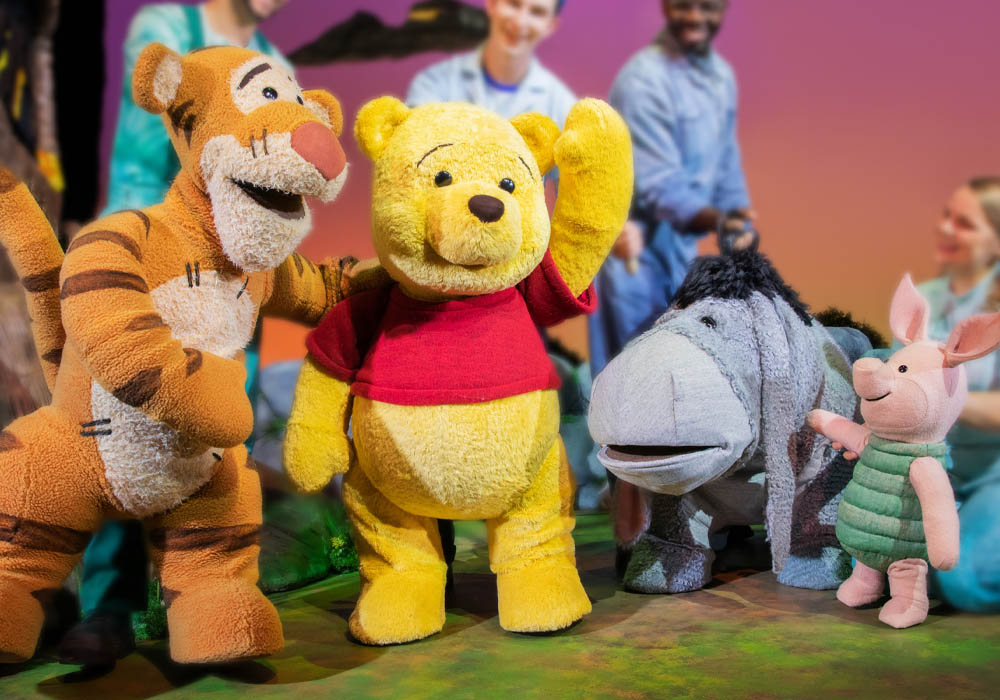 Featuring the Sherman Brothers' classic Grammy Award-winning music with further songs by A.A. Milne, this beautiful fresh stage adaptation is told with stunning life-sized puppetry through the eyes of the characters we all know and love, in a new story from the Hundred Acre Wood.
This production is created by renowned family entertainment creator Jonathan Rockefeller, and made by Rockefeller Productions alongside Disney Theatrical Productions.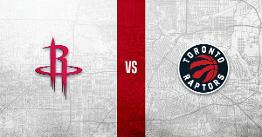 Tue Oct 4, 2022 at 7:30 pm
Wed Oct 5, 2022 at 7:30 pm
Thu Oct 6, 2022 at 7:30 pm
Fri Oct 7, 2022 at 8:00 pm
Sat Oct 8, 2022 at 2:00 pm
Sat Oct 8, 2022 at 8:00 pm
Sun Oct 9, 2022 at 2:00 pm
Sun Oct 9, 2022 at 7:30 pm
Come See How the World Could Be
Welcome to Hadestown where a song can change your fate. Winner of eight 2019 Tony Awards® including Best Musical and the 2020 Grammy® Award for Best Musical Theater Album, this acclaimed new show from celebrated singer-songwriter Anaïs Mitchell and innovative director Rachel Chavkin (Natasha, Pierre & The Great Comet of 1812) is a love story for today… and always.
Hadestown intertwines two mythic tales — that of young dreamers Orpheus and Eurydice, and that of King Hades and his wife Persephone — as it invites you on a hell-raising journey to the underworld and back. Mitchell's beguiling melodies and Chavkin's poetic imagination pit industry against nature, doubt against faith, and fear against love. Performed by a vibrant ensemble of actors, dancers and singers, Hadestown is a haunting and hopeful theatrical experience that grabs you and never lets go.
The Hobby Center
for the Performing Arts
800 Bagby Street
Houston, TX 77002
Directions (Map)
(713) 315-2525
The 43rd Annual
Festival Chicano
@Miller Outdoor Theatre
Thursday 10/6/2022 7:00 PM
Friday 10/7/2022 7:00 PM
Saturday 10/8/2022 7:00 PM
All performances at Miller Outdoor Theatre
are FREE!
The "43rd Annual Festival Chicano" is a reflection of the artistic creativity that has developed in the Chicano cultural experience after centuries of influence from native peoples, Mexico, Europeans, and the U.S.A..
Chicano music has been historically shaped by many diverse styles such as Mexican rancheras, corridos, mariachi, orchestra, tejano, conjunto, big band, rhythm and blues, country, rock and roll, and many others.
43rd Annual Festival Chicano Schedule
Thursday, Oct. 6
Jay Perez
David Farias Band
Friday, Oct. 7
Elida Reyna y Avante
La Fiebre
Saturday, Oct. 8
Little Joe y La Familia
Ram Herrera
Miller Outdoor Theatre
Hermann Park
6000 Hermann Park Dr
Houston, TX 77030
Directions click here
(832) 487-7102
Whiskey Myers
With Shane Smith
The Saints
and The Weathered Souls
@Cynthia Woods
Mitchell Pavilion
Friday 10/7/2022 7:00 PM
Gates Open 6:00 PM
(From All Music.com-Mark Deming) Whiskey Myers kept the sound of the South alive in the 2010s, turbo-charging the sounds of Lynyrd Skynyrd and Hank Williams, Jr. that earned them a strong cult following within the margins of Texas' Red Dirt country scene. Their music is tough and moody, full of ruminations on life in the South, with powerful rockers sitting side by side with slower, introspective tracks, and pedal steel guitar ringing out next to crunchy six-string riffs. The band laid out the template of their sound of 2011's Firewater, and they enjoyed a commercial breakthrough with 2019's Whiskey Myers. 2022's Tornillo found them expanding their sound with horns on several tracks.
Whiskey Myers - John Wayne
Hailing from the East Texas town of Palestine, Whiskey Myers first formed when friends Cody Cannon (lead vocalist/guitarist) and John Jeffers (guitarist) began jamming with fellow guitarist Cody Tate. They soon started gigging under the name Lucky Southern. Planning to attend college, the three relocated to Tyler, Texas, but once
Read more @AllMusic.com (Click Here)
Cynthia Woods Mitchell Pavilion
2005 Lake Robbins Drive
The Woodlands, TX 77380
Directions (Map)
(281) 364-3010
100% Money-Back Ticket Guarantee
Tickets for Weekend Houston's Planning guide is provided by Ticket Liquidator a resale marketplace, not a box office or venue. Prices may be above or below face value. Your seats are together unless otherwise noted. If problems with our affiliate call us (832) 304-0701
Houston's Online Weekend Entertainment Guide
Looking for that Friday weekend event and can't find it, try our custom "Google Search"