Friday
September 10th, 2021
Arcangel – La Maravilla
@Houston's Arena theatre
Friday 10/10/2021 7:00 PM
Austin Agustín Santos known as Arcangel makes his way to Houston's Arena Theare this weekend. The Reggaeton, Puerto Rican pop singer's roots are in the Latin community, but making serious cross over into the hip-hop music generation.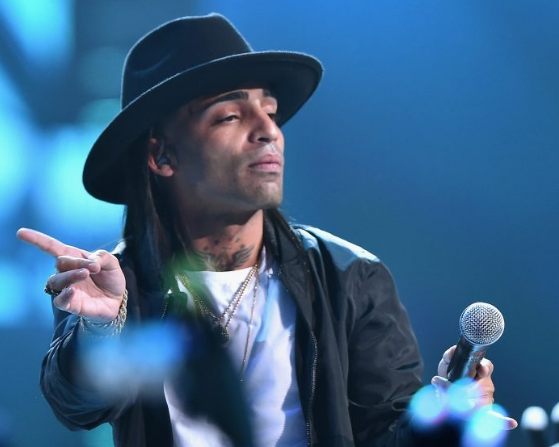 While living in Puerto Rico, Arcantel formed a popular then-underground reggaeton act, Arcángel & De La Ghetto. The duo went on to make songs that became popular among reggaeton fans in the United States and Puerto Rico, including "Agresivo", "Sorpresa" and "Mi Fanática" during the mid-2000s.
It was two years ago this week while in an interview at New York city's biggest Latin radio station, La Mega, Santos asked to step out and be taken to hospital, because he was not feeling well. It was later determined he had a serious heart condition. A per-heart attach was reported to the media at thetime.
In 2019, Arcángel released his next studio set, the deeply personal Historias de un Capricornio; it featured appearances from Bad Bunny and Ozuna, among others.
Over the next year, Arcángel issued a dozen singles and videos, including the charting remixes of "Sigues con El," (feat. Sech and Romeo Santos) and "Wow" (feat. Bryant Myers, Nicky Jam, Darrell, and El Alfa). Arcángel also revisited the mixtape concept explored on 2015's platinum-selling Los Favoritos with DJ Luian. Titled Los Favoritos 2, its 18 tracks included some 25 collaborations with male artists who included Rauw Alejandro, Ozuna, Wisin & Yandel, Maluma, and Farruko. There were only two solo appearances from Arcángel on the set: The opener "Payaso" and the title track, "El Favorito." Issued in late October, Los Favoritos 2, debuted at the top of several charts, including Latin Albums.
This weekend at Houston's Arena Theatre its Arcangel.
Houston Arena Theatre
in Arena Towers
7326 Southwest Fwy
Houston, TX 77074
713-772-5900
Directions (Map)
Also Straight Jacket Theory,
EverGlaze, Rainchild
Friday 9/10/2021 8:00 PM
Doors open at 7:00 PM
This weekend Tantric performs at Houston's Scout Bar. Tantric in All Music.com, "Employing a hard-hitting blend of post-grunge, modern rock, and alternative metal, Tantric emerged in 1998 and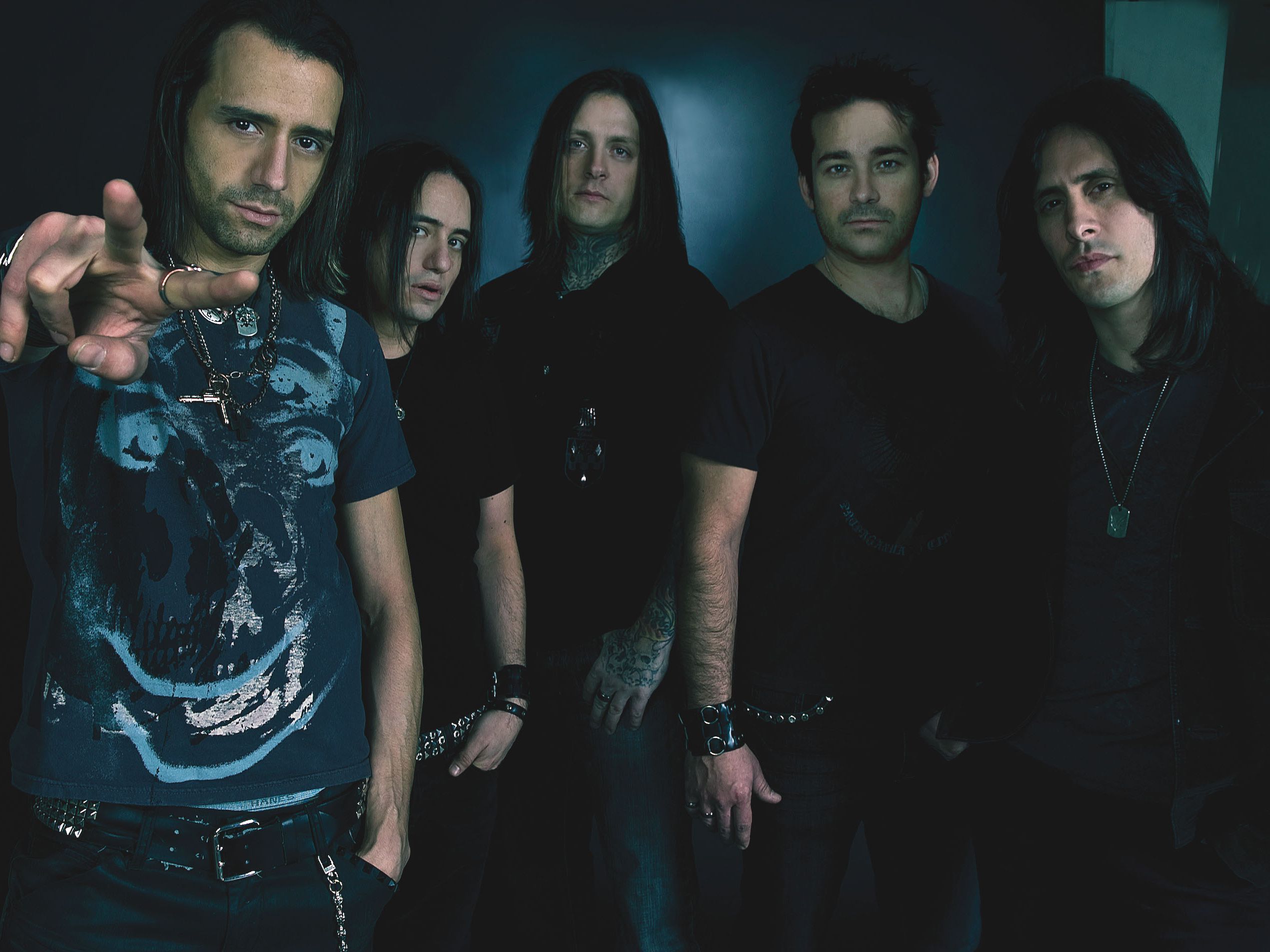 released its gold-selling eponymous debut in 2001. Featuring three-quarters of the original line-up of hitmaking post-grunge outfit Days of the New, the band released a string of Billboard-charting albums and hit singles as the decade progressed. Like its mother band, Tantric also fell victim to personnel changes, and in 2007, co-founder and vocalist Hugo Ferreira entirely restaffed the group and has remained the sole constant member ever since."

Their new work is "The Sum Of All Things", reports Blabbermouth.net, "The LP is the product of a new partnership between the band, veteran producer Chuck Alkazian (CHRIS CORNELL, SPONGE) and L.A.-based indie label Cleopatra Records, and it certainly measures up to its title as it represents a culmination of all that TANTRIC have been working toward in their 20-plus-year career. Not only does the album include new songs that reveal incredible growth in the band's songwriting, with memorable melodic hooks and poetic lyrics on tracks like "Twisting & Turning", "The Sum Of All Things" and the album's first single "Living Here Without You", but also finds the band revisiting the aforementioned breakout hit singles in spectacular fashion."

"Living Here Without You" was chosen as the album's first single because of the rapturous reception it received at TANTRIC live shows, and it's easy to hear why. The song paints a moving portrait of a love that entangles the soul and produces a powerful sense of yearning when taken away. Shifting back and forth from the sparse atmospheric verses to bombastic choruses, the song's musical dynamics echo the push-pull dynamic of romantic passion and set the stage for Ferreira's resonant vocals. The band also shot a breathtaking new video with award-winning video director Vicente Cordero (Industrialism Films) that brings the album's cover art to vivid life"
This weekend at Scout Bar its Tantric, also Straight Jacket Theory, EverGlaze, Rainchild.
Scout Bar
in Marinagate
18307 Egret Bay Blvd.
Houston, TX
Directions (Map)
(281) 335-0002
Pitbull with Iggy Azalea
@Cynthia Woods
Mitchell Pavilion

Last time Pittbull was in the Houston area he was partnered with Enrique Iglesias, This weekend it will be Iggy Azalea in The Woodlands. (September 10, 2021). His tour, "I Don't Know About You But I Feel Good" started back in July.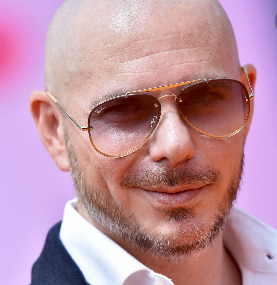 Pitbull told the Associated Press.com, "Everything that happened in 2020 is something I think is a tremendous lesson and story for the whole world that they should appreciate life and now I can share that with the public."
The news service also reported, "Pitbull is looking to uplift his fans around the world with a new dance anthem.
The singer has teamed up with the Saban Music Group to release "I Believe That We Will Win" in the hope of turning the word fear into a positive. "Fear is either you can forget everything and run, or you can face everything and rise. And we're going to face everything and rise," said the Grammy-winner, who is among the hundreds of artists who have canceled or postponed concerts due to the coronavirus.
Julian Jordan
@Stereo Live Houston
Friday 10/10/2021 10:00 PM
From one-to-watch to leader of the pack, Julian Jordan's rapid ascent through the dance music world has been something to behold. This weekend the EDM artist hits Houston at Stereo Live. Not beholden to tired formulas or following the latest trend, he instead paves his own way with innovative rhythms, atypical riffs and endlessly inventive production creating a typical Julian Jordan high energy sound.
Having made his name with a slew of anthems on scene-leading labels like Spinnin Records, DOORN records and Revealed Recordings, he is now part of the STMPD RCRDS family and officially signed to Martin Garrix's label. He has shown great diversity with his releases on the label, covering peak-time anthems and electronic pop, but also hard-hitting club tracks. Signed to STMPD, he released Glitch, already his third collaboration with Martin Garrix. In 2019, Julian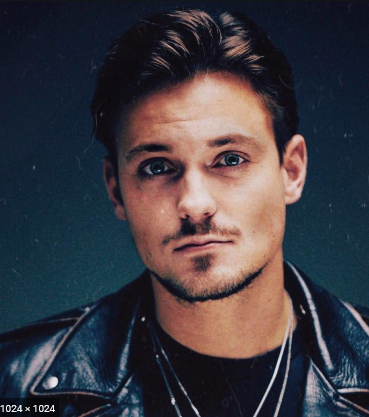 also stirred things up by releasing hard-hitting tracks like 'Bassline' and 'Next Level', a perfect depiction of how Julian mastered the craft of producing cutting-edged bangers. 'To The Wire' and 'Love You Better' confirm that there are no boundaries to his techniques and creativity. His broad musical spectrum, endless innovations and drive to perfect his skills have definitely defined 2019 as a huge success claiming the number one spot on Beatports electro house for several months.
With a nomination for Best Dutch Act at the MTV EMAs and joining the likes of Tiësto and Calvin Harris in holding a monthly residency at Las Vegas' prestigious Omnia, he's certainly earned his status as a sought-after DJ. Julian's commitment to energetic and cutting-edge shows has made him a regular at world-leading festivals like Tomorrowland, Creamfields, and Ultra Miami, but also sent him on a crazy summer tour playing stages at Sziget, Mysteryland, Lollapalooza and many more. While performing a total of 11 shows during Amsterdam Dance Event 2019, he once again hosted his very own Julian Jordan & friends night, where Martin Garrix and Don Diablo joined him on stage.
With his assiduous mindset, he released his very own YouTube series 'It's Julian Jordan' to give his fans a glimpse of his daily life. This long-awaited special project consists of six episodes with exclusive behind the scenes footage, integrating the viewer as part of the Julian Jordan entourage. The successful projects, record number of releases and his track 'Oldskool' staying number 1 on Beatport's top 100 Electro House for 10 weeks, set the bar high for 2020.
With releases like 'Oh Lord' ft. Daijo, 'Without You', 'Badboy' and 'Boss' all securing the number 1 spot on Beatport's top 100 Electro House, he definitely set the tone for 2020 and took his characteristic sound to another level. 2020 also saw him claim the first place on Beatport's Top 100 Electro House artists and #71 in the DJ Mag Top 100, proving that very few can still resist Julian Jordan. And 2021 already started just as promising with 'Big Bad Bass' and of course his recent releases 'The Box' and 'Let me be the one', which already had 1 mln streams after just 5 days! His advice to aspiring producers is simple: be yourself.
Proud Tina
@Miller Outdoor Theatre
Friday 9/10/2021 8:00 PM
Saturday 9/11/2021 8:00 PM
Get the electrifying concert experience of Tina Turner with this glorious, energetic stage production, brimming with Tina hits from the 60s, 70s, 80s & 90s. The powerful raspy vocals, high-intensity dancing and thrilling stage presence live on stage, complete with band, brass section, backing vocalists and dancers to make this the definitive tribute, and a fabulous fun night out!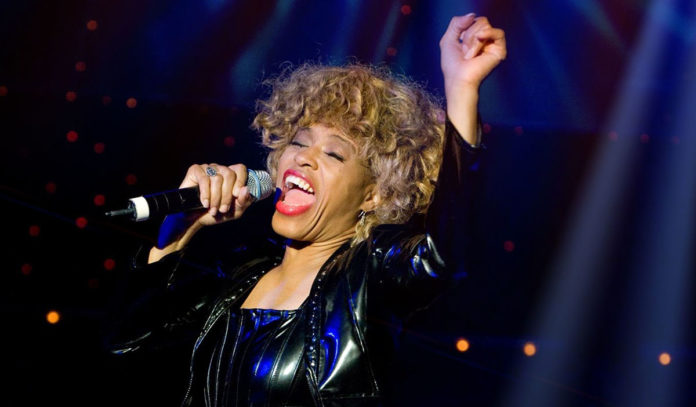 Hear all the energetic Rock and soulful RnB hits that made Tina one of the 20th century's biggest names in music – Simply the Best, What's Love Got to Do With It, River Deep Mountain High, Proud Mary, Nutbush City Limits, We Don't Need Another Hero, What You Get is What You See, Private Dancer and many more.
Pulling from several decades of rock 'n' roll classics, Proud Tina: The Ultimate Tribute to Tina Turner presents back-to-back nights of Tina's signature high-energy vocals and Grammy-winning music.
Get grooving to an electrifying set of Tina's classic hits, including "Simply the Best," "What's Love Got to Do With It," "Proud Mary," "River Deep Mountain High," and so much more.

All performances at Miller Outdoor Theatre are FREE!
This performance will not be livestreamed.
Tickets will be available here starting September 8th at 9:00 AM!!Now you can get your Miller tickets online and on your smart phone! Limit 4 per person.
Masks are strongly encouraged for all attendees.
No tickets are necessary for the Hill! The Hill will be sectioned into pods with a maximum of 10 adults per pod.
For more information on tickets and seating click here.
Miller Outdoor Theatre
Hermann Park
6000 Hermann Park Dr
Houston, TX 77030
Directions click here
(832) 487-7102
Since you are here...
Houston's Weekend Planning Guide is updated on a continuous bias for all in the Greater Houston Area. We haven't put up a paywall or asked anyone to log-in to see our content. We want to keep it that way. We accept advertising, but the revenue from that area is not enough to support us. If everyone who reads our weekend entertainment blog, who likes it and helps to support it, our future would be much more secure. For as little as $1 or more, you can support Houston's Weekend Planning Guide – and it only takes a minute. Thank you.
Houston's Online Weekend Entertainment Guide
Looking for that Friday weekend event and can't find it, try our custom "Google Search"