Houston's Online Weekend Entertainment Guide
Our August Friday Weekend Entertainment Picks
Friday, September 15th, 2017

The Cribs
@White Oak
Music Hall
Friday 9/29/2017 11:00 PM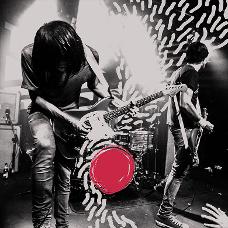 English rockers The Cribs originally from Wakefield, West Yorkshire perform at White Oak Music Hall this weekend. The band consists of twins Gary and Ryan Jarman and their younger brother Ross Jarman. They were subsequently joined by ex-The Smiths and Modest Mouse guitarist Johnny Marr who was made a formal member of the group in 2008. Marr would remain as part of the band until 2011; his departure was officially announced on 11 April through the band's website. The band, who first became active on the concert circuit in 2002, were initially tied to other like-minded UK bands of that time, most notably The Libertines, by a British music press that were looking for a 'British rearguard' to the wave of popular US alternative rock bands of the time. They had outgrown this tag by the time of the commercial success of their third LP. In 2008, Q magazine described the band as "The biggest cult band in the UK".

Current members
Gary Jarman – bass, vocals
Ryan Jarman – guitar, vocals
Ross Jarman – drums
Tim McGraw
& Faith Hill
@Toyota Center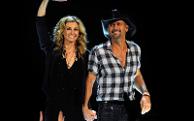 Tim McCraw and Faith Hill returns to the Bayou City at Toyota Center, here is what Classicalite.com website repoted about the two recently.

Forget everything you may have read in the tabloids, folks. Tim McGraw's love for gorgeous wife Faith Hill is the real deal, and the country couple are as happily in love as ever.
In fact, Mr. McGraw recently visited the exact venue where he proposed to Faith Hill, but this time he was performing for a bigger audience. According to Taste of Country, McGraw was the headlining act of this year's Country Jam:
"Tim McGraw returned to the venue at which he proposed to wife Faith Hill on Saturday night (June 20), and put on a concert that for the thousands in attendance, was just as memorable...McGraw's headlining set at Country Jam in Grand Junction, Colo. included hits from his full catalogue. 'Indian Outlaw' came during a four-song encore, while 'Diamond Rings and Old Bar Stools' came early. In between were some of the biggest hits of the '90s and early '00..."


Tim McGraw & Faith Hill
Toyota Center
1510 Polk St.
Houston, TX
Directions
Friday 10/6/2017 7:30 PM
view tickets
The Homeless Chronicles are the go to pages for service organizations to obtain information as to what is happening in the community (news) to help homeless individuals and families. The blog is also designed to meet the needs of every homeless person with information they can use to help them back to self-sufficiency.
[Click here for more]
A Public Affairs Blog of the Menendez Media Group.com


Vanessa da Mata
@Fitzgerald's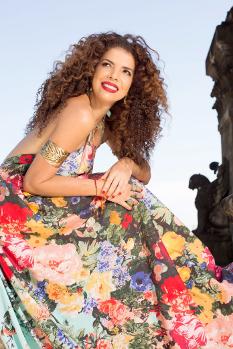 Vanessa da Mata recently headlined the Boca Raton Brazilian Independence Day celebration with Samba, Zumba and a Rio-inspired parade during the 6th Annual Brazilian Beat.
Her third album "Sim" won a Latin Grammy for "Best Album" and featured appearances from the acclaimed pianist João Donato and American rocker Ben Harper. The hit song "Boa Sorte" (Good Luck) with Harper reached the top of the charts in Brazil, South America and Europe.
Batuke Samba Funk,which mixes rhythms from Afro-samba and Brazilian big band with classic 70s funk, will open for da Mata.
Latin Grammy Award-winning Brazilian MPB singer, Vanessa da Mata is also a songwriter, and novelist. Da Mata has released four studio albums and the songs "Ai, Ai, Ai", "Boa Sorte/Good Luck" and "Amado" became number-one hits in Brazil.
MPB is a trend in post-bossa nova urban popular music in Brazil that revisits typical Brazilian styles such as samba, samba-canção and baião and other Brazilian regional music, combining those with foreign influences, such as jazz and rock.
Enrique Iglesias, Pitbull & CNCO
@Toyota Center


Latin Times reports: Two of music's most captivating live performers will share the stage this summer when multi-platinum selling and multiple Grammy Award-winning global superstars Enrique Iglesias and Pitbull reunite for a co-headlining tour with CNCO as support.
Iglesias is widely regarded as the King of Latin Pop. He started his career in the mid-1990s on an American Spanish-language record label Fonovisa Records under the name Enrique Martinez, before switching to the stage name Enrique Iglesias and becoming one of the biggest stars in Latin America and the Hispanic market in the United States. By the turn of the millennium, he had made a successful crossover into the mainstream market and signed a multi-album deal with Universal Music Group for US $68 million with Universal Music Latino to release his Spanish albums and Interscope Records to release English albums.
Armando Christian Pérez, Pitbull or Mr. Worldwide, first recorded a mainstream performance on a solo track from Lil Jon's 2002 album Kings of Crunk. In 2004, Pitbull released his debut album M.I.A.M.I. under TVT Records. It included production producers Lil Jon and Jim Jonsin. Pitbull later released his second album El Mariel, in 2006 and his third, The Boatlift, in 2007. His fourth album, Rebelution (2009), included the hit single "I Know You Want Me (Calle Ocho)", which peaked at number two on the US Billboard Hot 100.
Enrique Iglesias, Pitbull
& CNCO
Toyota Center
1510 Polk St.
Houston, TX
Directions
Friday 9/22/2017 7:30 PM
view tickets
Houston Ballet Presents Mayerling
@Brown Theater atWortham Center
September 21st through October 1st, 2017
Mayerling was first produced for the Royal Ballet in 1978, by the British choreographer Sir Kenneth Macmillan, with a scenario written by Gillian Freeman, scenery and costume designs by Nicholas Georgiadis and lighting design by David Hersey. Music for the ballet was compiled from existing works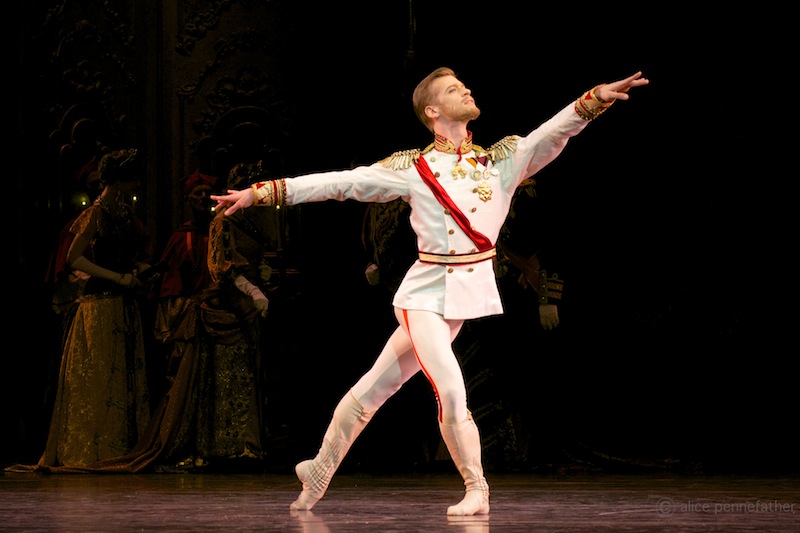 by Franz Liszt, arranged and orchestrated by John Lanchbery who also conducted the orchestra during the ballet's first season. The ballet was dedicated to the Royal Ballet's founder choreographer Sir Frederick Ashton and premiered at the Royal Opera House, London, in February of 1978. The Royal Opera House collections have archive information from twelve performances of this ballet, including the premiere and subsequent revivals.

Sir Kenneth MacMillan's Mayerling is a three-act narrative ballet, set to John Lanchbery's powerful arrangement of Franz Liszt compositions, based on the historic 1889 incident involving the murder-suicide of the sole heir to the Austro-Hungarian Empire, Crown Prince Rudolf, and his 17-year-old mistress, Baroness Mary Vetsera. Sir MacMillan's last full-length ballet boldly requires dancers to fully embody intense characters through dramatic acting and dancing. Houston Ballet is pleased to be the first American company to perform this historic and lavish production about disastrous obsession and unrequited love.

The original production was, in general, well received by critics, however there were some reservations. Many reviewers found the ballet overly long and the historical background of the story difficult to follow. However, Mary Clarke in the Guardian newspaper defended the complexity of the work, by writing, "Easy, after one or two viewings, to say this or that scene must go. But patience and understanding bring rewards; every scene tells something about Rudolf and the Court of Vienna in his time."
Looking for that Friday weekend event and can't find it, try our custom "Google Search"