Friday
September 16th, 2022

Weekend Fridays is updated continuously
Sammy Hagar and
George Thorogood
In Concert
@Cynthia Woods
Mitchell Pavilion
Friday 9/16/2022 7:30 PM
Gates Open 6:30 PM

(From Cynthia Woods Mitchell Pavilion) Sammy & The Circle are hitting the road with George Thorogood & The Destroyers to bring you the "Crazy Times" Tour and it's gonna be a real party! Led by Sammy Hagar, the Rock & Roll Hall of Fame vocalist, guitarist and songwriter, The Circle features Michael Anthony, the renowned bassist and fellow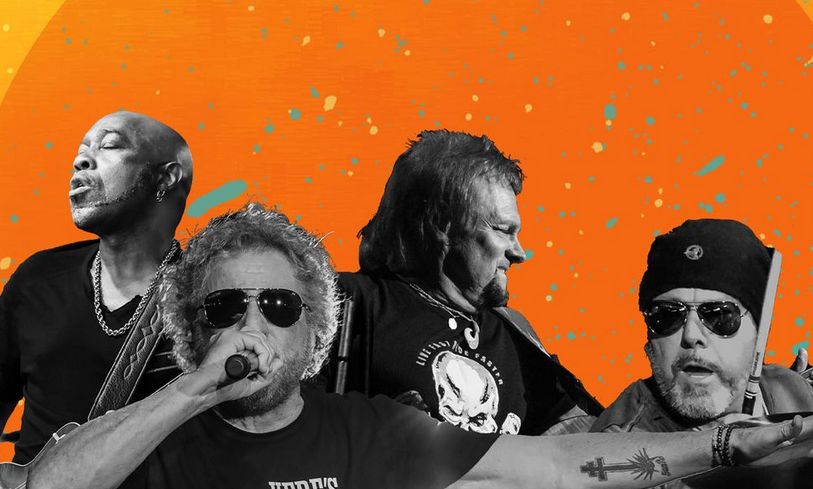 Rock Hall of Fame inductee, who's played with him for the past 30 years in bands including Van Halen and Chickenfoot; Jason Bonham, the acclaimed journeyman drummer and son of Led Zeppelin's iconic drummer, John Bonham; and Vic Johnson, Hagar's longtime guitar virtuoso who seamlessly shreds through his own, as well as some of rock's most iconic guitarists' riffs.
George Thorogood & The Destroyers
Bad To The Bone

Formed in 2014, the critically-acclaimed supergroup takes fans on a musical journey through rock history with a setlist spanning four decades of Hagar and the band's biggest hits from The Circle, Van Halen, Montrose, Sammy Hagar & The Wabos, and beyond—and with Bonham on board, they're also known to tear into a few Led Zeppelin classics, as well as some surprise jams. Read more @The Woodlands Center.org (Click Here)
Cynthia Woods Mitchell Pavilion
2005 Lake Robbins Drive
The Woodlands, TX 77380
Directions (Map)
(281) 364-3010
H.E.B. Presents
The Ultimate Donna Summer Tribute
Starring Rainere Martin
@Miller Outdoor Theatre
All performances at Miller Outdoor Theatre
are FREE!
(From Miller Outdoor Stage.com) Direct from the amazing Legends in Concert in Las Vegas, "The Ultimate Donna Summer Tribute" starring Rainere Martin is coming to the Miller!
In this fully produced show Rainere Martin recreates the sounds and styles of the original disco queen Donna Summer in a concert that features all of Donna's hits like "Bad Girls", "Hot Stuff," "Last Dance," "Macarthur Park" & many more.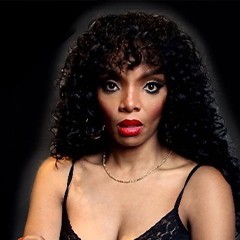 "An early focus on R&B ballads and an appreciation for the art and craft of the late Donna Summer, I developed and presented legend shows featuring many of Donna's favorites. While still a staple in my repertoire, I find my audiences equally enjoy my variety of pop, soft rock, and the occasional 'torch' song to create the right mood at the right time. My song-list spans six decades with the appropriate stage presence and performance to match the audience and venue," says Rainere Martin
The Ultimate Donna Summer Tribute
by Rainere Martin
"With music in my blood and songs in my heart, I continue to seek out audiences of all ages who enjoy melodies from different eras and appreciate the pioneers and contemporaries who brought them to us. While my song-list is ever-evolving, my desire to share my gift with others remains constant. It is this desire that keeps me singing and to instill in others the joy of music. Read more @Miller Outdoor Theatre (Click Here)
Miller Outdoor Theatre
Hermann Park
6000 Hermann Park Dr
Houston, TX 77030
Directions click here
(832) 487-7102
John Moreland
with Special Guest Lee Bains
The Heights Theatre
Friday 9/16/2022 8:00 PM
Doors Open 7:00 PM
Lobby Opens 6:00 PM
(From The Heights Theatre.com) John Moreland doesn't have the answers, and he's not sure anyone does. But he's still curious, basking in the comfort of a question, and along the way, those of us listening feel moved to ask our own. "I don't ever want to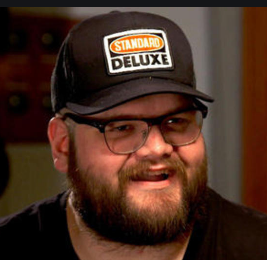 sound like I have answers, because I don't," he says. "These songs are all questions. Everything I write is just trying to figure stuff out."
Moreland is discussing his new album Birds in the Ceiling, a nine-song collection that offers the most comprehensive insight into the thoughts and sounds swimming around in his head to date. A compelling blend of acoustic folk and avant-garde pop playfulness, Birds in the Ceiling lives confidently in a space of its own, enriched by tradition but never encumbered by it. The songwriting that has stunned fans and critics alike since 2015's High on Tulsa Heat remains potent, while the sonic evolution that unfolds on the record feels like a natural expansion of 2020's acclaimed LP5.
The New Yorker, Pitchfork, Fresh Air, Paste, GQ, and others have embraced Moreland's meditative songs, while performances on The Late Show with Stephen Colbert, CBS This Morning, NPR Tiny Desk Concert, and more have introduced Moreland to millions. And yet, while the Tulsa-based Moreland is grateful for the respect and musical conversation he's now having with people around the world, he is also more focused on the idea of just talking to one person– –or even himself. "Through the years, I've felt like I'm increasingly talking to myself in my songs, more and more," he says. "Maybe in the past, I wasn't aware of it, but now, I am. I think doing that has helped me be less hard on myself, which makes you more generous and compassionate in general."

That helps explain why even if Moreland is reaching out to someone else, there is no judgment. "I'm in the same boat with whoever I'm talking to," Moreland says.
Moreland's songs do feel intimate––like overheard conversations or solitary meditations. "I want to talk one-on-one to someone in a song," he says. "I don't want to address a group, really, because I think that's when it's easy to start pontificating––and it gets less honest."
Solar Fake
"Enjoy Dystopia Tour"
with Special Guests
Matte Blvck
@White Oak Music Hall
Upstairs
Friday 9/16/2022
Doors Open 8:00 PM
(From Solar Fake.com) Solar Fake is the synthpop / industrial / indie-electro act of Sven Friedrich (also Zeraphine, formerly Dreadful Shadows).
Founded in 2007, their debut album "Broken Grid" was released in 2008 by "Synthetic Symphony / SPV".
In the years that followed there were support tours for example with VNV Nation, Project Pitchfork, Peter Heppner, Covenant, and Camouflage, in addition to their own concerts and festival gigs, as well as further releases, such as the "Resigned EP" (2009) and the album "Frontiers" (2011).
With their third studio album, "Reasons To Kill" (2013), Solar Fake had their first entry in the official German album charts ever, with all the following albums hitting these charts as well. During their first own headliner tour for this album, there was a line-up change for the live act. Since then, Sven's former band mate, André Feller (keys, bass; formerly Dreadful Shadows), has been joining Solar Fake onstage.
Solar Fake - This Pretty Life
With their 4th album, "Another Manic Episode" (2015, album charts #31), Solar Fake joined the Berlin-based cult label "Out Of Line Music". For the first time, a fan box and vinyl versions were released, starting a tradition that has been kept up until today: an acoustic album as part of the fan box including piano and acoustic versions of the songs of each new album.
Subsequently, there were headliner tours and global gigs, crowned by their participation in "Gothic Meets Klassik" at Gewandhaus, Leipzig, and a US tour together with Aesthetic Perfection in 2017.
Also in 2017, Solar Fake's first acoustic tour took place in Germany, as a result of which the acoustic live album "Sedated Live Acoustic", recorded during their concert in Hamburg, was released in the same year.
At the end of 2017, Jens Halbauer (drums; Die Art, Fliehende Stürme) made the live setup, that had been unchanged since then, complete.
In 2018, the 5th studio album, "You Win. Who cares?" (album charts #20), was released, followed by a tour that was sold-out almost everywhere, many festival gigs, and lots of concerts all over the world.
Resulting from this, the live double album "Who cares, it's live!" (2020, album charts #25) was released. Read more @Solar Fake.com (Click Here)
White Oak Music Hall
2915 N Main Street
Houston, TX 77009
Directions (Map)
Phone: (713) 237-0370
100% Money-Back Ticket Guarantee
Tickets for Weekend Houston's Planning guide is provided by Ticket Liquidator a resale marketplace, not a box office or venue. Prices may be above or below face value. Your seats are together unless otherwise noted. If problems with our affiliate call us (832) 304-0701
[Disclaimer]
Houston's Weekend Planning Guide participates in various affiliate marketing programs, which means, we receive paid commissions on purchases made through our links to retailer sites.Our editorial content is not influenced by any commissions we receive.
Houston's Online Weekend Entertainment Guide
Looking for that Friday weekend event and can't find it, try our custom "Google Search"