Friday
September 23rd, 2022

Weekend Fridays is updated continuously
Billy Joel
@Minute Maid Park
"Uptown Girl"creator Billy Joel makes his way to Minute Maid Park this weekend. The 80's pop performer continues to fill venues with baby boomers and new fans that have discovered his music over the decades.
(From All Music.com-Stephen Thomas Erlewine) A New York icon and one of the most successful singer/songwriters of the late 20th century, Billy Joel rose to success in the mid-'70s with a melodic piano-led pop sound that merged Beatlesque hooks with elements of rock, jazz, Tin Pan Alley, and even Broadway. A Long Island native with a powerful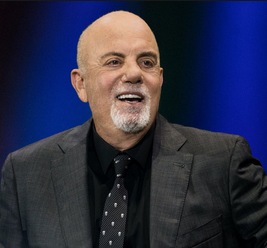 voice and knack for storytelling, Joel first made the pop charts with "Piano Man," a rousing barroom singalong with a bittersweet old-timey feel that became his signature song. Released in 1977, his fifth album, The Stranger, launched him into superstardom yielding four Top 40 hits including "Only the Good Die Young" and the Grammy Award-winning soft rock ballad "Just the Way You Are." By the end of the '70s, Joel was a major concert draw and one of the top American pop artists with a string of massive hits to his credit including "Movin' Out," "My Life," and "She's Always a Woman." His success continued into the '80s with albums like Glass Houses and An Innocent Man, the latter of which helped usher him into the MTV era with its "Uptown Girl" video starring his wife, supermodel Christie Brinkley.
Read more @All Music.com (Click Here)
Family
"Produced by
ROCO"
@Miller Outdoor
Theatre
All performances at Miller Outdoor Theatre
are FREE!
Join ROCO as its 18th season kicks off with "Family", part of the Albert and Margaret Alkek Foundation In Concert Series, featuring the full 40-piece chamber orchestra led by Artistic Partner Mei-Ann Chen, in a program inspired by community,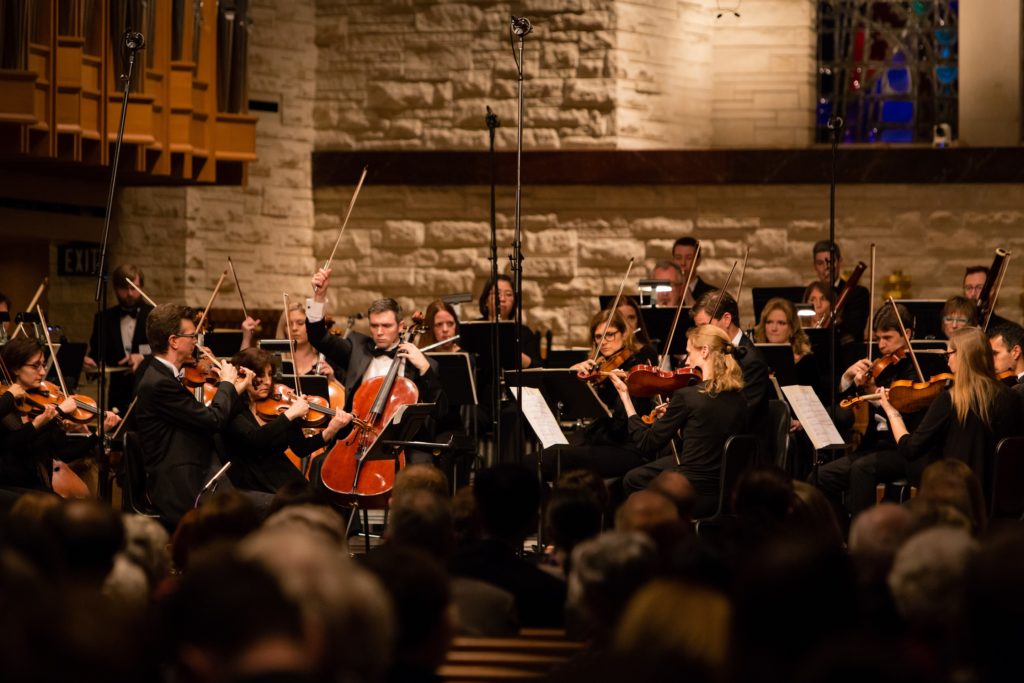 family, and hope, honoring Houston's cultural diversity.
Juan Pablo Contreras' Mariachitlán will take you to the colorful streets of the composer's birthplace in Jalisco, Mexico, featuring a guest mariachi band, and the Vietnamese folk song Bèo dạt mây trôi by composer Hòa nhạc, tells the story of longing to be reunited with missing loved ones.
Jessie Montgomery: Starburst (ROCO)
Grammy-nominated guitarist Mak Grgic features as soloist in the world premiere of a ROCO-commissioned guitar concerto written by Michael Abels (composer for the films GET OUT and US), echoing themes of strife and healing. Ludwig van Beethoven's dramatic Symphony No. 5 (nicknamed the "Fate Symphony") closes the evening, reminding us that fate is in our hands and encouraging us to write our own stories.
PROGRAM
Juan Pablo Contreras: Mariachitlán
Hòa nhạc: Bèo dạt mây trôi
Michael Abels:
[World Premiere ROCO Commission]
Ludwig van Beethoven: Symphony No. 5
ROCO is a dynamic and innovative professional music ensemble that flexes from 1 to 40 players from all over the US and Canada, with guest conductors from around the world. Performing intimate concerts in dozens of venues, ROCO's musicians do not just give concerts — they challenge preconceptions, create extraordinary experiences and foster new relationships with audiences through the language of music.
Miller Outdoor Theatre
Hermann Park
6000 Hermann Park Dr
Houston, TX 77030
Directions click here
(832) 487-7102
Streetlight Manifesto
@Warehouse Live
(From All Music.com-Richie Unterberger) The New Jersey ska-punk outfit Streetlight Manifesto grew out of two similar late-'90s groups from the region, One Cool Guy and Catch-22. Delivering a brassy, upbeat brand of third wave ska -- complete with punk-styled melodies courtesy of vocalist Tomas Kalnoky -- the band made its debut in 2003 with Everything Goes Numb.
Streetlight Manifesto - Full Set from the 2019 Bunbury Music Festival
Two years of touring followed as Streetlight Manifesto played countless shows alongside Whole Wheat Bread, Mu330, Bedouin Soundclash, and Gym Class Heroes. However, personnel changes and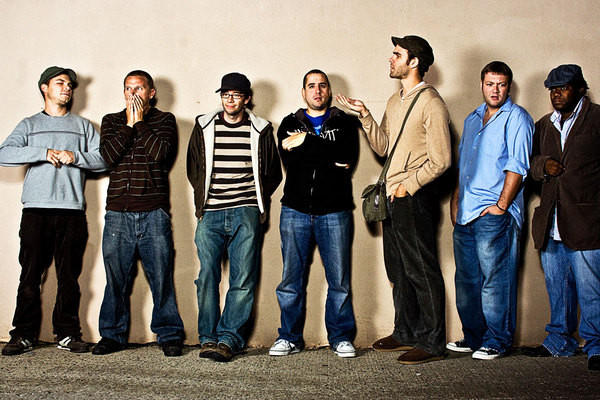 equipment theft proved to be frequent setbacks. In October 2005, the band was robbed of nearly $80,000 worth of equipment and possessions from its van, only to suffer another robbery while on tour in Europe the very next month. Streetlight Manifesto ended 2005 by touring alongside the Tossers on the brief (and appropriately titled) Please Stop Robbing Us Tour.
Read more @All Music.com (Click Here)
Warehouse Live
813 St Emanuel Street
Houston, TX 77003
Directions (Map)
(713) 225-5483
The Rocky Horror Picture Show
@White Oak Music Hall
Downstairs
Friday 9/23/2022
Doors Open 9:00 PM
With the closure of the River Oaks Theatre several years ago, in the wake of the tussle between Landmark Theatres and property owner Weingarten Realty over the lease, Houston's long tradition of a live "Rocky Horror Picture Show" event came to an end. This weekend The Royal Mystic Order of Chaos brings it again to White Oak Music Hall.
Comedy titan and Emmy® Award-winning actor Katt Williams is this weekend in NRG Park at the arena.
Williams brings his unparalleled talents to the stage with new material that blends side-splitting comedy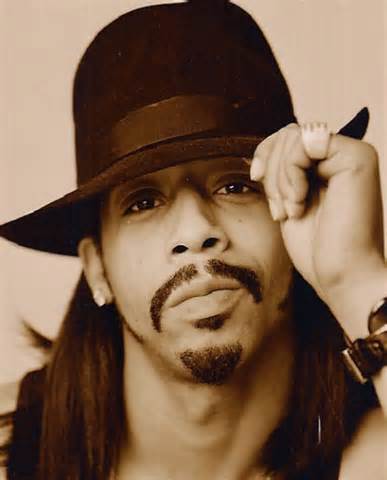 with thought-provoking social commentary.
With a career spanning over 20 years, Williams has earned a worldwide reputation as one of today's top entertainers, having developed a career seeded with thousands of sold-out arenas, an expansive list of starring roles on the small screen, and memorable performances in major box office hits.
Prince Royce
"Classic Tour"
@Smart Financial Center
Prince Royce, Nicky Jam, Jay Wheeler
Si Te Preguntan...
Matt Nathanson with special guest Donovan Woods
The Heights Theatre
Friday 9/23/2022 8:00 PM
Doors Open 7:00 PM
Lobby Opens 6:00 PM
(From All Music.com-Marcy Donelson) California-based singer/songwriter Matt Nathanson is best known for his earnest, introspective adult alternative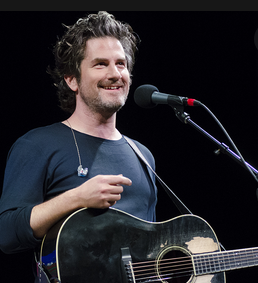 songs, but he's also known to fans for live stage banter that borders on standup comedy. That wit is also evident in his lyrics, be they self-conscious, longing, or playful. He released a series of independent albums beginning with 1993's Please before making his major-label debut in 2003 with his fifth LP, Beneath These Fireworks.
Though he quickly returned to independent status, the Hot 100 singles "Come on Get Higher" (2007), "Faster" (2011), and "Run" featuring Sugarland (2011) followed later, as he became a regular on the Billboard 200.
After edging his acoustic-minded singer/songwriter pop toward glossier production with 2011's Modern Love, he reached a career-high number 16 in the U.S. with his eighth studio album, 2013's Last of the Great Pretenders. Read more at All Music.com (Click here)
Matt Nathanson - German Cars
Ali Siddiq
The Improv
Houston
Thursday 9/22/2022 8:00 PM & 10:15 PM
Friday 9/23/2022 7:30 PM & 9:45 PM
Saturday 9/24/2022 7:00 PM & 9:30 PM
Ali Siddiq is stand-up comedian, public speaker, and writer out of Houston. His unique style of stand-up began behind the walls of incarceration, an incubator for interesting experiences and good stories. People received their first taste of Ali Siddiq when he appeared on HBO's DEF COMEDY JAM and LIVE FROM GOTHAM, and in 2013 he was named Comedy Central's "#1 Comic to Watch".
Ali Siddiq ‐ The Trip: Downing a Bag of Mushrooms - This Is Not Happening
Ali impressed comedy enthusiasts by displaying his ability to captivate an audience with his "Mexicans Got On Boots" tale, a descriptive storytelling of a prison riot on THIS IS NOT HAPPENING, the first of three appearances. His stories continued with his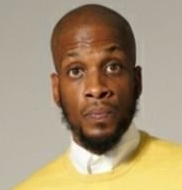 HALF HOUR special, which premiered on Comedy Central in the fall of 2016. Immediately following the premier of that special, Comedy Central offered Ali an hour-special where he performed for inmates live in a Texas jail, sending Ali back to where it all started. The hour special, Ali Siddiq: It's Bigger Than These Bars, premiered February 23, 2018 on Comedy Central.
The Improv
7620 Katy Freeway Space
455 Houston, TX 77024
Directions
Buy tickets over the phone:
713-333-8800
Sick of it All
Agnostic Front
@White Oak Music Hall
Upstairs
Friday 9/23/2022
Doors Open 7:00 PM
(From all Music.com-Nick Kemper) Formed by brothers Lou and Pete Koller in the mid-'80s, Sick of It All became a seminal band in the New York City hardcore scene. While remaining true to their roots and without compromising their style, Sick of It All progressed from an indie band with a strong live following to a major-label act touring with the likes of Helmet and Rancid. Sick of It All remained a vital influence on the hardcore scene. They released Built to Last in early 1997 to critical acclaim and an expanding audience.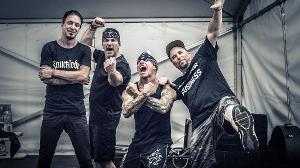 The brothers came up with the band's bluntly expressive name in their parents' basement in 1984. SOIA's original lineup -- with Lou on vocals, Pete on guitar, Rich Cipriano on bass, and Arman Majidi on drums -- released an initial self-titled EP in 1987 on the independent Revelation label. After playing N.Y.C. clubs like CBGB and building a strong local following, SOIA released, on the Combat label, their first album, Blood Sweat & No Tears, a collection of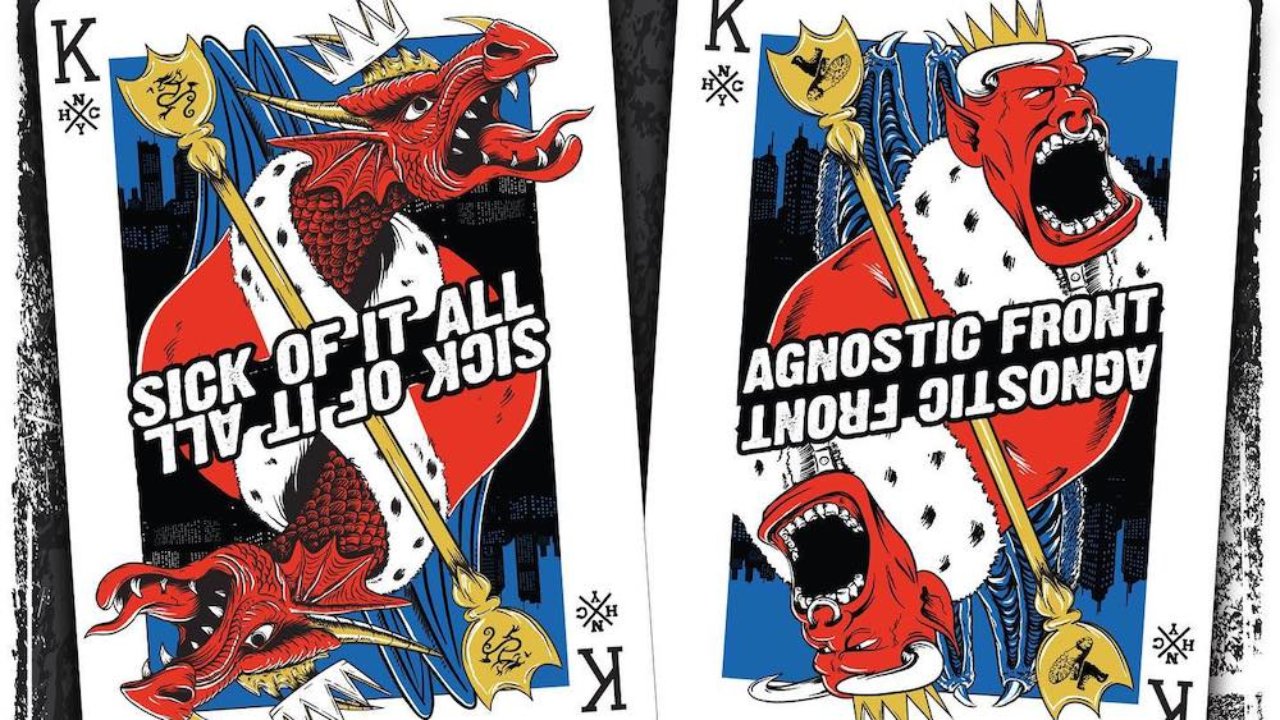 19 songs of intense energy, 17 of which clocked in at less than two minutes. Following the release of the album, SOIA embarked on their first national tour. Majidi left during the tour to work with Rest in Pieces and was replaced by Max Capshaw. Majidi rejoined to record the We Stand Alone EP, which was released in early 1991 on the Relativity label. Neither Majidi nor Cipriano played with the Koller brothers on the tour preceding the release; Eddie Coen substituted on bass, plus E.K. on drums.
Read more @All Music.com (Click Here)
Magnolia Park - Sick Of It All
Agnostic Front
(From All Music.com-Eduardo Rivadavia) The New York hardcore scene that arose in the early '80s was an intense but accurate reflection of a city in crisis, and no band better typified the sound and fury of the time than Agnostic Front. Taking the speed and simplicity of early N.Y.C. punk acts like the Ramones, the Dead Boys, and the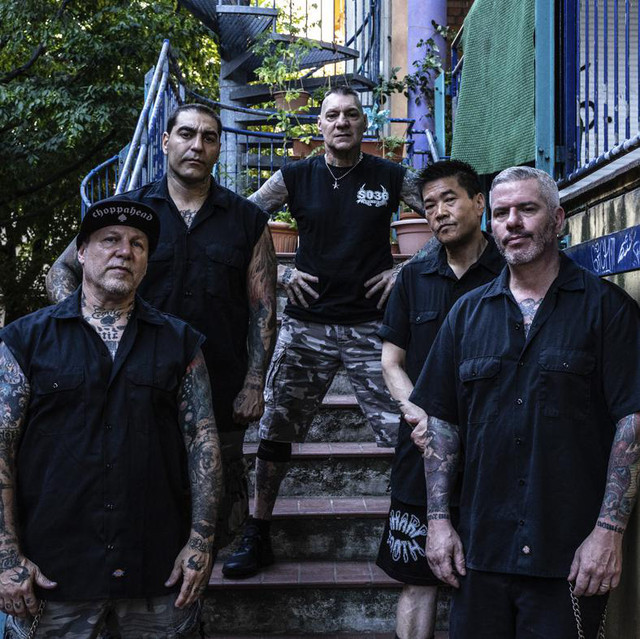 Dictators, stripping the tunes to their frameworks, and upping the speed, impact, and overall rage, Agnostic Front provided the ideal and inevitable soundtrack for a city mired in debt and crime, with hundreds of underprivileged kids in Manhattan and its outlying boroughs forming bands to rail against the everyday trials, dangers, and prejudices of urban existence. Read more @All Music.com (Click Here)
100% Money-Back Ticket Guarantee
Tickets for Weekend Houston's Planning guide is provided by Ticket Liquidator a resale marketplace, not a box office or venue. Prices may be above or below face value. Your seats are together unless otherwise noted. If problems with our affiliate call us (832) 304-0701
[Disclaimer]
Houston's Weekend Planning Guide participates in various affiliate marketing programs, which means, we receive paid commissions on purchases made through our links to retailer sites.Our editorial content is not influenced by any commissions we receive.
Houston's Online Weekend Entertainment Guide
Looking for that Friday weekend event and can't find it, try our custom "Google Search"