Friday
September 2nd, 2022

Weekend Fridays is updated continuously
Bad Bunny
@Minute Maid Park
Itwas last weekend (Sunday) this reggaeton star celebrated his appearance on MTV's Music Awards with a show tipping moment his handlers most likely proudly approved.
(From People.com) "During the Puerto Rican star's performance from Yankee Stadium for the MTV Video Music awards, he surprised the crowd when he gave his backup dancer a big smooch.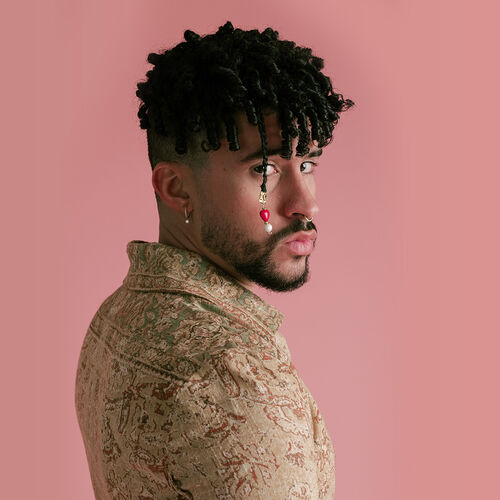 Benito Antonio Martínez Ocasio
AKA Bad Bunny
The "Moscow Mule" singer, 28, performed his hit song "Tití Me Preguntó" and in between belting out the lyrics with energetic dance numbers, he leaned over to give his female backup dancer a kiss. Shortly after, he turned the other way and gave his male backup dancer the same sentiment.
His performance came immediately after he was named artist of the year, where he was up against Drake, Ed Sheeran, Harry Styles, Jack Harlow, Lil Nas X and Lizzo. He made history by being the first non-English-language performer to win the coveted prize." Read more @People.com (Click Here)
Bad Bunny Performs "Titi Me Pregunto"
VMAs 2022
(From Out.com) "Bunny's last major statement about his sexuality came up during an interview with the Los Angeles Times. The reggaeton star noted that sexuality "does not define" him, adding: "At the end of the day, I don't know if in 20 years I will like a man. One never knows in life. But at the moment I am heterosexual and I like women." Instead of skirting around the topic and giving non-answers, Bunny very clearly identified as a heterosexual man who doesn't rule out being with men in the future. In other words, he is open about his sexuality having a certain fluidity." Read more @Out.com (Click Here)
Puerto Rican latin trap performer Benito Ocasio aka Bad Bunny makes his way to the Houston area this weekend in a stadium tour at Minute Maid Park.
Latin trap is typically in Spanish and contains a blend of singing and rapping, while still in the signature beat of reggaeton.
His breakthrough single, "Soy Peor", established him as a forerunner in the Latin American trap scene and reached number 22 on the Hot Latin Songs chart.

(From All Music.com-Timothy Monger) Bad Bunny is a prolific Puerto Rican singer, rapper, and producer based in San Juan who has become a dominant voice in Latin trap and a general trendsetter for música urbana since arriving on the scene in 2016. In addition to placing dozens of singles on charts ranging from Latin pop and reggaeton to dance and hip-hop lists, he has also notched a succession of chart-topping albums including his 2018 debut x100pre and a pair of 2020 albums, YHLQMDLG and El Último Tour Del Mundo. Bad Bunny's sweeping commercial appeal lies in his chameleon-like approach, melding Latin soul, pop, and R&B, hard-hitting trap beats, and reggaeton with a slippery delivery that ranges from humor and pathos to heartbreak and anger. He is also one of the top collaborators in the música urbana movement, working regularly with contemporaries like J Balvin, Daddy Yankee, Rosalía, and Jhay Cortez. With 2022's Un Verano Sin Ti, Bad Bunny notched his fourth consecutive number one album.
Born Benito Antonio Martínez Ocasio in 1994, he began singing at five and always took it seriously. His biggest influences were Héctor Lavoe, Vico C, Daddy Yankee, and Marc Anthony. He studied audiovisual communication at the University of Puerto Rico at Arecibo and worked as a bagger at a grocery store while making his own music by night and posting it to SoundCloud. In particular, Bad Bunny's song "Diles" caught the ear of DJ Luian, who signed him to his Hear This Music label in 2016. His breakthrough single, "Soy Peor," issued in December of 2016, peaked at 22 on the Hot Latin Songs chart, and established his trap-heavy sound with the masses. Its video rang up more than 650 million views. Appearances with Ñengo Flow, Arcangel, and Ozuna soon followed, and in early 2017 he kicked off an especially prolific run with the singles "Pa Ti," "Loco Pero Millonario," and "Dime Si Vas a Volver," amid numerous collaborative tracks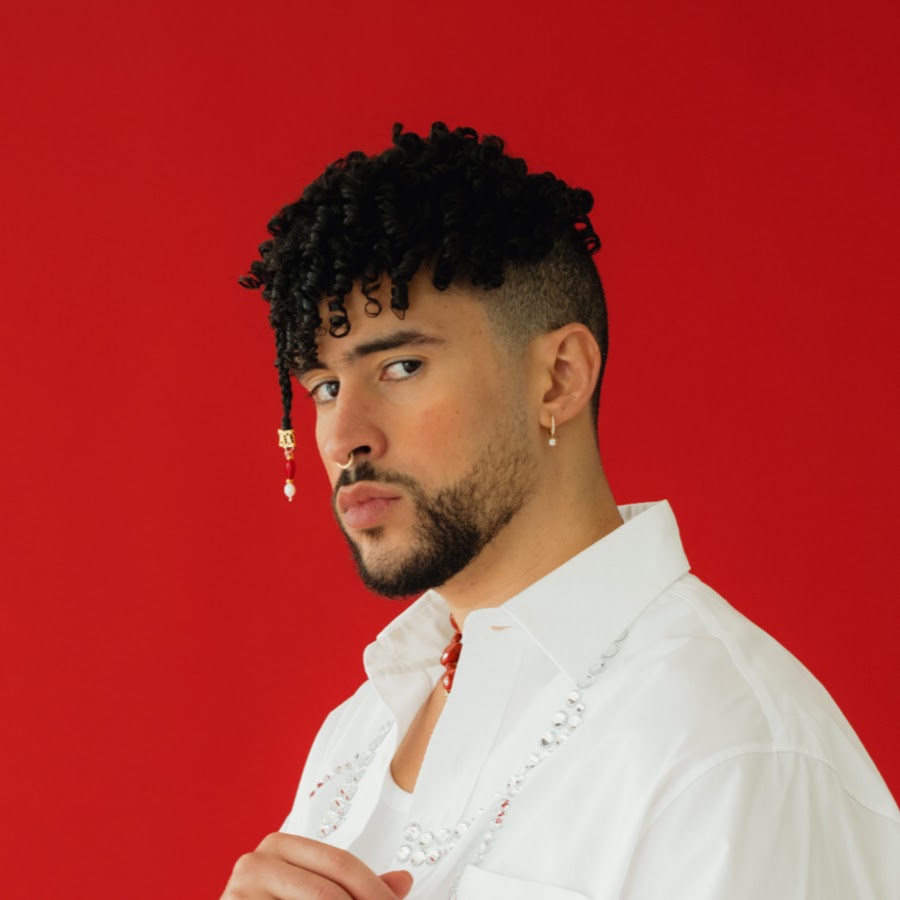 with Poeta Callejero, Farruko, Brytiago, Almighty, and others. In late 2017, Bunny, J Balvin, and Prince Royce scored a hit with the collaboration "Sensualidad." The singles kept coming in 2018 as he notched another Latin hit with the solo track "Amorfoda" and collaborated again with J Balvin and American rapper Cardi B on her single "I Like It," which topped Billboard's Hot 100 in the summer of that year. On Noche Buena (Christmas Eve) of 2018, the most important day in the LatinX year, Bad Bunny issued his debut long-player, x100pre, to universal acclaim. The set was co-produced by reggaeton legend Tainy and La Paciencia (Roberto Rosado), with the exception of the club jam "200 MPH," which was helmed by Diplo. Its songs ranged from the pop-punk of "Tenemos Que Hablar" to reggaeton ballads including "Solo de Mí" and "Si Estuviésemos Juntos" to tense hip-hop on "Caro." It entered the Top Latin Albums chart at number one in early 2019, and in January peaked at number 12 on the Top 200. Read more @All Music.com (Click Here)
Bad Bunny
Isn't Queerbaiting
& Those
Claims Are Missing
the Point
It is being reported that Ocasio, While working at a supermarket as a bagger, Bad Bunny distributed his music as an independent artist. Bad Bunny's song "Diles", on SoundCloud, caught the attention of DJ Luian who signed him to his record label, Hear this Music. By DJ Luian signing him, he was able to work with more well-known Latino artists. Since then, he has earned multiple top-ten entries on the US Hot Latin Songs chart. His breakthrough single, "Soy Peor", established him as a forerunner in the Latin American trap scene and reached number 22 on the Hot Latin Songs chart. "Soy Peor's" lyrics and mood simultaneously perform loss and sexual desire and have been described as embodying a "politically vital feeling of the here and now."
Minute Maid Park
501 Crawford Street
Houston, TX 77002
Directions (Map)
Phone: (713) 259-8000
The World Famous Tattoo and Body Art Expo SUPER SHOW
@NRG Center
This event will be held in Hall E.
Friday 9/2/2022 2:00 PM – 11:00 PM
Saturday 9/3/2022 11:00 AM – 11:00 PM
Sunday 9/4/2022 11:00 AM – 8:00 PM
This is the weekend in Houston it's all in one place, you can see tattoo artists do their craft and if you want get one, you can do that too.
The World Famous Tattoo and Body Art Expo SUPER SHOW 2022 will be held at the NRG Event Center 9/2-4/2022 with over two hundred fifty America's best artists tattooing on-site! This is the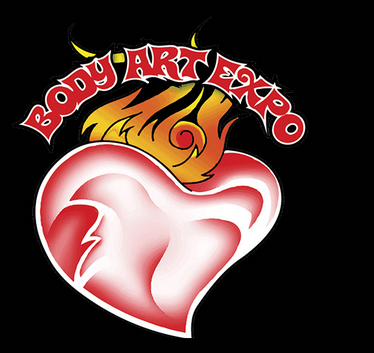 huge gathering of America's Top-Notch artists tattooing at Body Art Expo at this extraordinary event show-casing of life-time achievement stories of great tattoo artists. Get your tattoos — whether you want a large or small piece. This is where you'll find the best choices along with great prices.
J-LETTI
Warehouse Live The Studio
(From All Music.com-Chris True) Letto is an Indonesian band that formed in April of 2004. Their first demo, for the song "I'll Find a Way," was a quick hit for the group, earning them a spot on a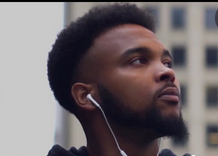 compilation of regional artists (Pilih 2004). Members Sabrang Panuluh (aka Noe) on vocals, Agus Riyono (aka Patub) on guitar, Ari Prastowo (aka Arian) on bass, and Dedi Riyono (aka Dhedhot) on drums released their first album together in 2005. Entitled Truth, Cry and Lie, it was followed up in 2007 by the group's next full-length effort, Don't Make Me Sad. More @All Music.com (Click Here)
Warehouse Live
813 St Emanuel Street
Houston, TX 77003
Directions (Map)
(713) 225-5483
Arooj Aftab
Presented by Asia Society
@Miller Outdoor Theatre
All performances at Miller Outdoor Theatre
are FREE!
This Labor Day weekend, join Asia Society Texas for a concert featuring Grammy-winning singer and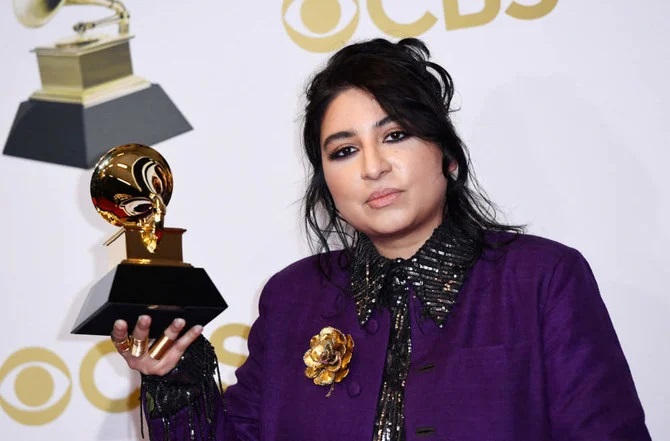 songwriter Arooj Aftab. Aftab's hauntingly beautiful music, "an incandescent love letter to the light" (Pitchfork), has been rapturously praised across the globe and this evening will be a celebration of her gorgeous work.
"The year's biggest musical revelation came from Pakistani composer
Arooj Aftab . . . "
Arooj Aftab is a Brooklyn-based Pakistani vocalist, music composer, and producer. She works in various musical styles and idioms including jazz, minimalism, and neo-Sufi. She is the first-ever Grammy Award-winning Pakistani female artist, winning Best World Music Performance for her song "Mohabbat" in April. She was Spotify's March 2022 artist of the month and sings on and co-produced the hit Coke Studio song "Mehram." On her most recent album Vulture Prince, the composer's remarkable voice, backed by a team of renowned musicians, transports listeners to worlds once known.
Arooj Aftab: National Public Radio's Tiny Desk (Home) Concert
"The year's biggest musical revelation came from Pakistani composer Arooj Aftab, who set traditional Urdu ghazals amid harp and strings that rippled and ran as clear as a fresh stream." The Guardian, "The Best Music of 2021"
Asia Society Texas Center believes in the strength and beauty of diverse perspectives and people. As an educational institution, they advance cultural exchange by celebrating the vibrant diversity of Asia, inspiring empathy, and fostering a better understanding of our interconnected world.
Miller Outdoor Theatre
Hermann Park
6000 Hermann Park Dr
Houston, TX 77030
Directions click here
(832) 487-7102
Jungle
@White Oak Music Hall
Downstairs
Friday 9/2/2022
Doors Open 8:00 PM
(From All Music.com-Andy Kellman) Funk-indebted acts characterized by lazing rhythms, falsetto vocals, and commercial aspirations were scarce in 2014, when Jungle capitalized on their breakthrough single "Busy Earnin'" with a self-titled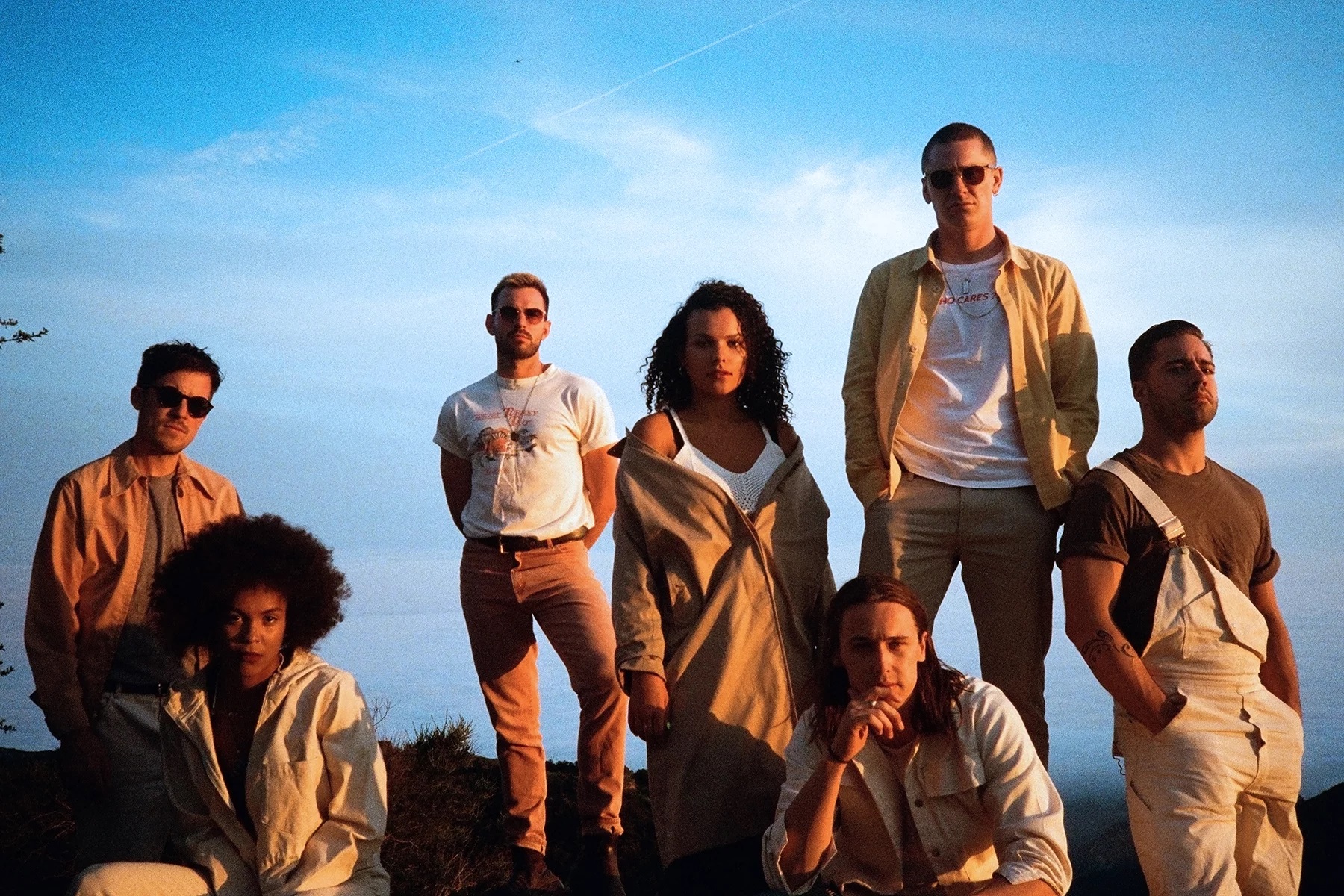 album that hit the U.K. Top Ten. By the time the band had been nominated for a Mercury Prize and released the first singles from their follow-up full-length, the novelty tag had worn off and they had become fixtures of the revered XL Recordings label. The group continued expanding their sound with 2018's For Ever, also a Top Ten success, and 2021's Loving in Stereo.
JUNGLE - GOOD TIMES / PROBLEMZ

Led by childhood friends Josh Lloyd-Watson and Tom McFarland, musicians originally identified as J and T, Jungle formed in early 2013 and wasted little time. Connected with the Chess Club label, they released their first singles -- the hypnotic and relaxed dance grooves "Platoon" and "The Heat" -- that July and October. The striking accompanying videos, featuring only the moves of six-year-old B-girl Terra in the former, and a roller-breaking duo in the latter, racked up millions of plays Read more @All Music.com (Click Here)
White Oak Music Hall
2915 N Main Street
Houston, TX 77009
Directions (Map)
Phone: (713) 237-0370
Five Finger Death Punch
in Concert with Megadeth, The HU and Fire From the Gods@Cynthia Woods Mitchell Pavilion
Friday 9/2/2022 6:30 PM
Gates Open 6:00 PM
Multi-platinum hard rock powerhouse Five Finger Death Punch will be joined on tour by rock icons Megadeth, with additional support from The HU, and Fire From The Gods, promising an intense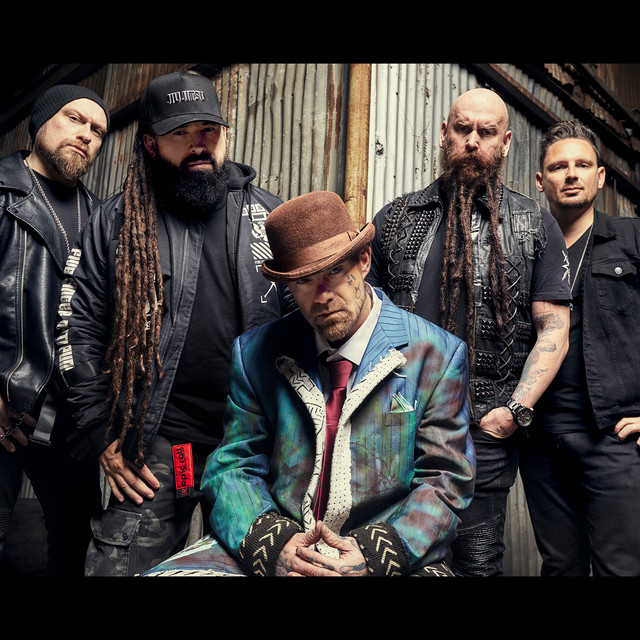 multi-faceted night of heavy rock music.
Having recently toured North America as co-headliners of Metal Tour of the Year, and joined Five Finger Death Punch in a full European tour in 2020, Megadeth are primed and ready to crush North America alongside Five Finger Death Punch again this fall with at stop at Cynthia Woods Mitchell Pavilion this Labor Day Weekend.
Five Finger Death Punch - Wash It All Away (Explicit)
In 2019, an NPR story put a spotlight on "a band from Mongolia that blends the screaming guitars of heavy metal and traditional Mongolian guttural singing," accurately highlighting the cultural importance and unique musical identity of The HU. Founded in 2016 in Ulaanbaatar, Mongolia, The HU, comprised of producer Dashka along with members Gala, Jaya, Temka, and Enkush, are a modern rock group rooted in the tradition of their homeland.
Cynthia Woods Mitchell Pavilion
2005 Lake Robbins Drive
The Woodlands, TX 77380
Directions (Map)
(281) 364-3010
Desi Banks
"Beyond The
Internet Tour"
@The Improv
Friday 9/2/2022 7:30 PM & 9:45 PM
Saturday 9/3/2022 7:00 PM & 9:30 PM
Sunday 9/4/2022 7:30 PM
Desi Banks is an actor, comedian, and cultural influencer based out of Atlanta, GA. With over 4 million followers on Instagram, he is known for his hilariously relatable digital sketches featuring popular characters Parlay, Lil Johnny and Grandma Reese. These unique sketches have featured many other notable online personalities to include B.Simone, Pretty Vee and Candace B.
Desi is currently headlining comedy shows on "The Purpose Tour" across the nation at sold out legendary venues and comedy clubs. With instant success in standup, he has consistently landed on The Hollywood Reporter's Top 10 Most Popular Comedians list. Through his production company, Desi Banks Productions, he writes, produces and stars as the leading actor in the new web series, How It Goes Down in The Hood.
When your friend from jail don't follow rules!
Desi's influence and comedic genius have afforded him opportunities for major brand partnerships across various industries in sports, music, and fashion. In addition, Desi can be seen on the big screen alongside Regina Hall, Marsai Martin, and Issa Rae in Will Packer's film Little as well as in the romantic comedy Love By Chancealongside Terri J. Vaughn and Clifton Powell.
When Your Best Friend Test You!
The Improv
7620 Katy Freeway Space
455 Houston, TX 77024
Directions
Buy tickets over the phone:
713-333-8800
This Labor Day Weekend
@HOB Houston
Weekend of Friday September 2nd-4th, 2022
HOB's 1st Friday for Houston's #1 Reggae Party featuring Live Reggae band, DJs, and plenty of vibes!!!
An Evening With Peter Hook
& The Light Joy Division
A Celebration

Friday9/02/2022
Doors Open: 7:00 PM

(From All Music.com-Michael Sutton) The pioneering sounds of the highly influential English bands Joy Division and New Order were dominated by the droning basslines of Peter Hook. In the late '70s, Hook's ominous bass enabled Joy Division to carve portraits of profound despair. Although the late Ian Curtis' harrowing lyrics and downcast vocals are often credited for Joy Division's bleak beauty, many of the group's songs were driven by Hook's sinister, throbbing bass. While badly tuned guitars were the rage during the punk era in late-'70s England, Hook's bass playing instilled the importance of rhythm in punk rock, helping to inspire a generation of dance-oriented new wave bands.

After Ian Curtis hanged himself on May 18, 1980, Hook joined the other surviving members of Joy Division in New Order. He performed the lead vocals on New Order's first album, Movement ("Dreams Never End" and "Doubts Even Here"), and his bass-playing style became increasingly melodic as the band developed its use of sequenced, synthesized sounds. He also played some keyboards and electronic drums. Between the release of 1983's Power, Corruption & Lies and 1985's Low-life, Hook took part in the short-lived Ad Infinitum, an act featuring Lindsay Reade (then-wife of Factory boss Tony Wilson) and members of Stockholm Monsters; they released a cover of Joe Meek's "Telstar." In 1990, after New Order released Technique, Hook formed a side project dubbed Revenge and released One True Passion. Collaborating with Dave Hicks (guitar, keyboards) and Chris Jones (keyboards), Hook combined elements of techno and hard rock; he also sang. A second Revenge album, 1992's Gun World Porn, was released before New Order resumed with the 1993 album Republic. Read more @All Music.com (Click Here)
HOB Houston
in GreenStreet
1204 Caroline St.
Houston, TX
(888) 402-5837
Directions (Map)
100% Money-Back Ticket Guarantee
Tickets for Weekend Houston's Planning guide is provided by Ticket Liquidator a resale marketplace, not a box office or venue. Prices may be above or below face value. Your seats are together unless otherwise noted. If problems with our affiliate call us (832) 304-0701
[Disclaimer]
Houston's Weekend Planning Guide participates in various affiliate marketing programs, which means, we receive paid commissions on purchases made through our links to retailer sites.Our editorial content is not influenced by any commissions we receive.
Houston's Online Weekend Entertainment Guide
Looking for that Friday weekend event and can't find it, try our custom "Google Search"