Friday
September 9th, 2022

Weekend Fridays is updated continuously
Disney Junior
LIVE On Tour!
Costume Palooza
@Smart Financial Center

(Source:disneyjuniortour.com) The Disney company this sort of post pandemic has decided to license its Disney Junior show from its theme parks to a national tour. This weekend the tour stops in Sugarland's Smart Financial Center. This is the Costume Palooza tour.
The all-new show features the first appearance of characters from "Marvel's Spidey and his Amazing Friends" in addition to Mickey, Minnie, Goofy, Doc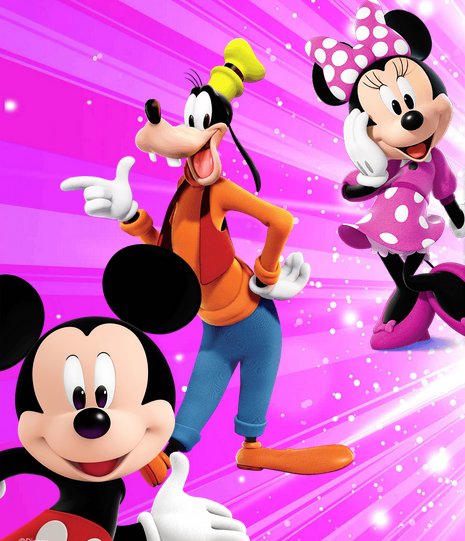 McStuffins, the Puppy Dog Pals, and Alice from Disney Junior's newest hit series "Alice's Wonderland Bakery," live on stage. The immersive, interactive concert experience includes singing, dancing, acrobatics and 3D special effects. It will feature favorite songs from hit Disney Junior series, as well as new original music. In "Disney Junior Live On Tour: Costume Palooza," Mickey, Minnie, and their pals are getting ready to throw a huge costume party but mysterious weather keeps interrupting the fun. Can Team Spidey help save the Costume Palooza?
Parents you can dress up the little ones and join the party.
The show is brought to you by the creators of the 2x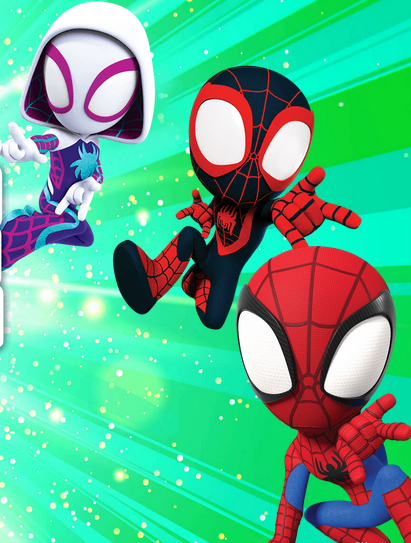 Pollstar nominated "Disney Junior Dance Party On Tour" which sold over 350,000 tickets. The live show is written and directed by Amy Tinkham and produced by Jonathan Shank of Terrapin Station Entertainment. Read more @Disney Junior Tour.com (Click Here)
Bill Burr in Concert
@Toyota Center
An Emmy and Grammy nominated comedian, Bill Burr is one of the top comedic voices of his generation achieving success in TV and film as well as on stage. This weekend Burr is in the Bayou City at Toyota Center.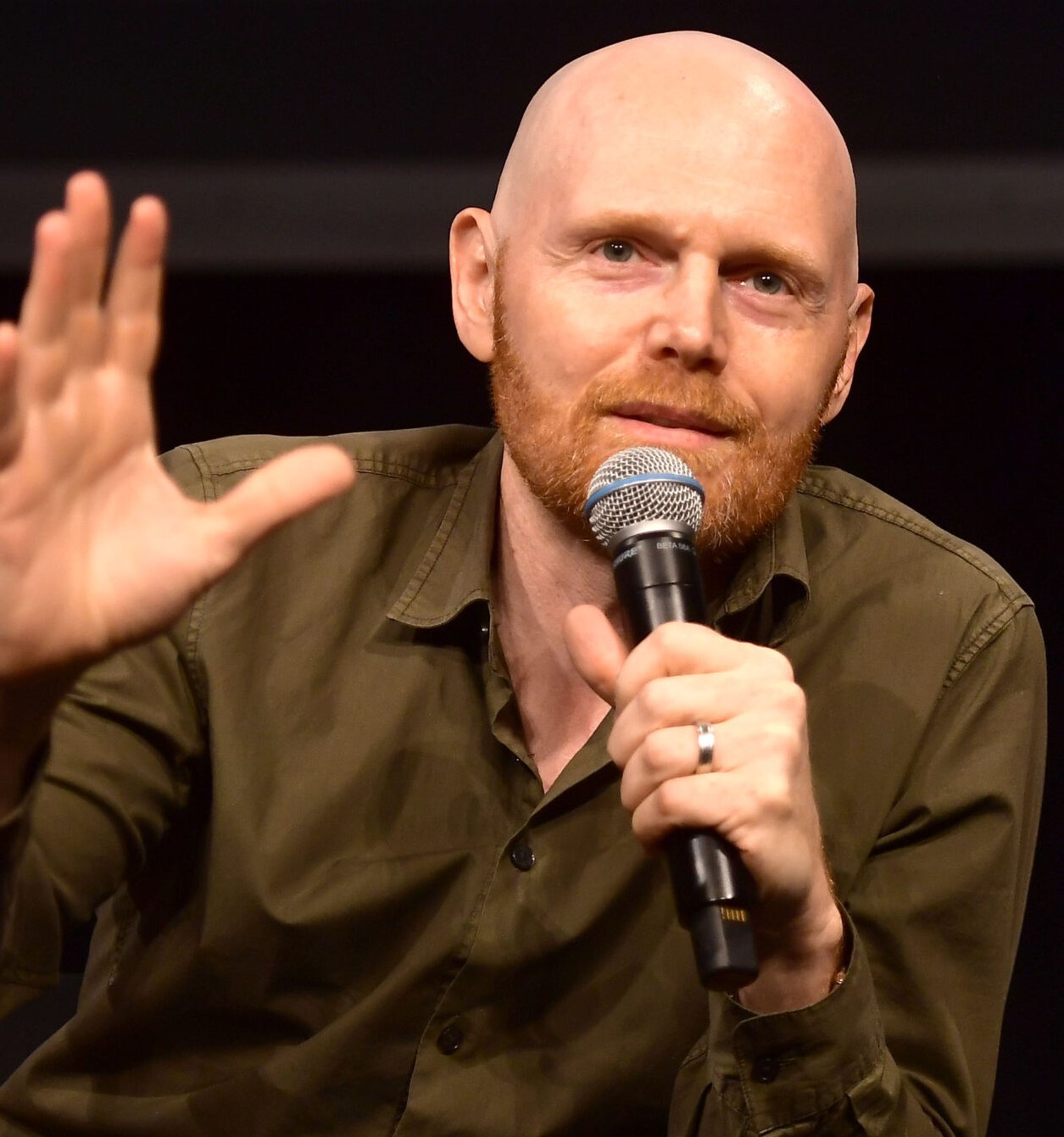 Bill's Monday Morning Podcast is one of the most downloaded comedy podcasts and his arena and amphitheater tour, Bill Burr (Slight Return), will tour North America throughout 2022.
Bill is nominated for an Emmy Award for Outstanding Actor In A Short Form Comedy Or Drama Series for his Roku Channel series, Bill Burr Presents: Immoral Compass, which is free to stream online.
Bill Burr Stand-Up Monologue - SNL

Bill recently shot the film, Old Dads, which he co-wrote, directed and will star in alongside Bobby Cannavale and Bokeem Woodbine. His animated Netflix series, F Is For Family, stars Bill, Laura Dern, Justin Long and Sam Rockwell in the cast and premiered its fifth and final season on Thanksgiving Day, last year.
Bill made his debut as host of Saturday Night Live on October 10, 2020; he stars opposite Pete Davidson and Marisa Tomei in the Judd Apatow film, The King of Staten Island; and he stars as Mayfeld in The Mandalorian on Disney Plus.
In September of 2019, he released his sixth hour-long comedy special, Bill Burr: Paper Tiger, which was nominated for a Grammy Award, was recorded at London's Royal Albert Hall and is streaming on Netflix. Bill was seen in the Hugh Jackman film, The Front Runner; the Mark Wahlberg and Will Ferrell film, Daddy's Home; he co-stars opposite Kevin Costner in the indie film, Black or White; was seen in the Paul Feig film, The Heat, alongside Sandra Bullock and Melissa McCarthy and in the Al Pacino and Christopher Walken film Stand Up Guys. Bill received raves for his recurring role as "Kuby" on the hit AMC-TV show, Breaking Bad.
O.A.R. & DISPATCH
"Summer Tour"
@White Oak
Music Hall
Lawn
Friday 9/9/ 2022
Doors Open 6:00 PM
(From All Music.com-Robert Hicks) Since emerging from the Midwestern college circuit in the late '90s, O.A.R. (an acronym for the band's full moniker, Of a Revolution) have transformed themselves from campus jam rock favorites to Billboard chart-toppers with a streamlined alt-rock sound and a massive grassroots audience built through years of hard touring.
Staffed by four Maryland natives and one Ohioan, O.A.R. rode their first college radio hit, the reggae- and roots-influenced "That Was a Crazy Game of Poker," to national headlining status with their independently released 2001 album, Risen, making a strong showing on multiple Billboard charts. Over the following decade, they found mainstream success thanks to major-label albums like 2003's In Between Now and Then and 2008's All Sides, while continuing to nurture their live audience through heavy touring and numerous concert releases. Read more @All Music.com (Click Here)
(From All Music.com-Johnny Loftus) Boston-based rock trio Dispatch emerged in the late '90s, establishing themselves on the college and jam band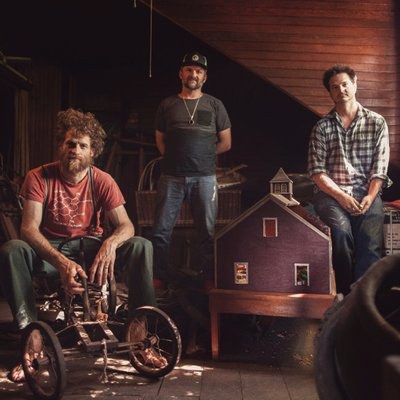 circuit with albums like 1997's Bang Bang and 1999's Four-Day Trials, which displayed their mix of acoustic pop and folk-rock with occasional reggae and funk influences. Read more @All Music.com (click Here)
White Oak Music Hall
2915 N Main Street
Houston, TX 77009
Directions (Map)
Phone: (713) 237-0370
The Wilder Blue
with special guest
The Broken Spokes
@The Heights Theatre
Friday 9/9/2022 8:00 PM
Doors Open 7:00 PM
Lobby 6:00 PM
(From The Heights Theatre.com) Sharp storytelling. Gripping and gorgeous five-part harmonies. Arrangements that can swing between fun, engaging, and lively one moment and stirring, booming, and chill-inducing the next. These are the essential elements that make up the sound of The Wilder Blue, the Texas five-piece who put their own spin on rock-influenced country with their eponymous sophomore album. Recorded at Echo Lab Studios in Denton, Texas, the band self-produced The Wilder Blue with experienced engineer Matt Pence (Paul Cauthen, Shakey Graves). A true collaborative effort, The Wilder Blue is a genuine democracy where ideas, constructive criticism, and value is demanded by all parties. Built around the keen storytelling voice of primary frontman Zane Williams, Paul Eason's salient lead guitar, the imaginative tandem of drummer Lyndon Hughes and bassist Sean Rodriguez, and the striking, compelling mind of multi- instrumentalist Andy Rogers, The Wilder Blue are only beginning to scratch the surface of their potential.
"Part of life is figuring out and finding your way," says Eason, who wrote and sings lead vocals on
"Build Your Wings,"
Williams and Eason began toying with the idea of a new band in 2019 by seeking out a nimble set of collaborators. Knowing that they wanted to emphasize a rich vocal blend that could be replicated live, they soon enlisted Hughes and Rogers. When Rodriguez joined, it solidified the outfit as a cohesive unit. "Having studio time paid for by our fan subscribers gave us the chance to relax and spread out a little," explains Williams about the recording process for The Wilder Blue. Recording over the course of a few three-day sessions every few months allowed the band to experiment in the studio while avoiding harsh deadlines or the demand of cramming an album's worth of material into a week's worth of time. Often recorded to tape, vibrant tapestry of sonic swirls emerged. "What's fun about tape is that it forces you to commit to a take," adds Williams. "You don't just record five million parts and go comb through them later." "The five of us were able to sit together this time around," adds Rogers. "Since I was playing bass and other things last time around, I was having to think about a million different things. But for this, we all kind of felt like we were in our zone." In addition to implementing a lone studio for a cohesive sound, the months between studio sessions was an added luxury. Read more @The Heights Theatre.com (Click Here)

The Wilder Blue "Wave Dancer"
100% Money-Back Ticket Guarantee
Tickets for Weekend Houston's Planning guide is provided by Ticket Liquidator a resale marketplace, not a box office or venue. Prices may be above or below face value. Your seats are together unless otherwise noted. If problems with our affiliate call us (832) 304-0701
[Disclaimer]
Houston's Weekend Planning Guide participates in various affiliate marketing programs, which means, we receive paid commissions on purchases made through our links to retailer sites.Our editorial content is not influenced by any commissions we receive.
Houston's Online Weekend Entertainment Guide
Looking for that Friday weekend event and can't find it, try our custom "Google Search"