Galveston Symphony Orchestra
@The Grand 1894 Opera House
Sunday 4/21/2019 4:00 P.M.

This weekend Galveston's Symphony Orchestra will present a Sunday afternoon of "Symphonie Espagnole".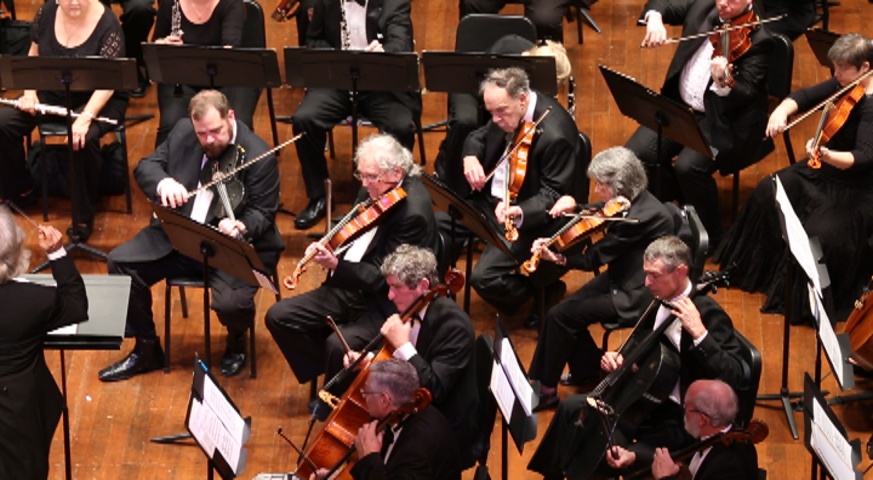 The program includes:
Poulenc, Les Biches Suite
Barber, Symphony No.1, Op.9
Lalo, Symphonie Espagnole, Op.21 • William Hagen, violin

Les biches is a one-act ballet to music by Francis Poulenc, choreographed by Bronislava Nijinska and premiered by the Ballets Russes on 6 January 1924 at the Salle Garnier in Monte Carlo.
The score of Les biches is sometimes described as neoclassical. The form of the piece – an overture followed by a number of unlinked movements – follows 18th-century musical practice, and Poulenc set out to follow classical precedent in his tonal and harmonic writing.
Samuel Barber was never afraid to make a huge statement, and just when you would think he couldn't possibly ask for more volume from the orchestra, a tremendous wave of sound crashes in. But then the wave recedes, and sweet melody sings in its wake.


The work Lalo, Symphonie Espagnole was written in 1874 for violinist Pablo Sarasate, and premiered in Paris in February 1875. Although called a "Spanish Symphony" , it is considered a violin concerto by musicians today. The piece has Spanish motifs throughout, and launched a period when Spanish-themed music came into vogue. (Georges Bizet's opera Carmen premiered a month after the Symphonie espagnole.) The Symphonie espagnole is one of Lalo's two most often played works, the other being his Cello Concerto. His "official" Violin Concerto in F, and his Symphony in G minor, written thirteen years later, are neither performed nor recorded as often.
The Symphonie espagnole had some influence on the genesis of Tchaikovsky's Violin Concerto in D major. In March 1878, Tchaikovsky was staying at Nadezhda von Meck's estate at Clarens, Switzerland, while recovering from the breakdown of his disastrous marriage and his subsequent suicide attempt. His favourite pupil (and allegedly his lover), the violinist Iosif Kotek, shortly arrived from Berlin with a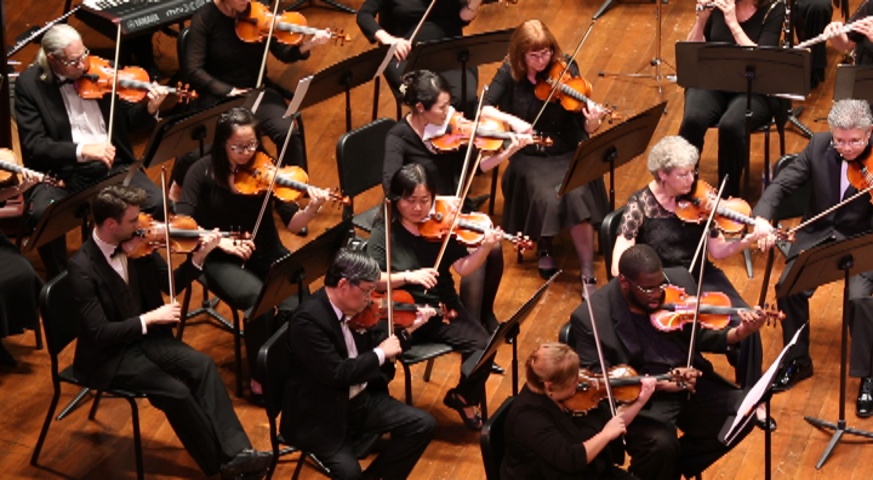 lot of new music for violin. His collection included the Symphonie espagnole, which he and Tchaikovsky played through to great delight. This gave Tchaikovsky the idea of writing a violin concerto, and he immediately set aside his current work on a piano sonata and started on the concerto on 17 March. With Kotek's technical help, the concerto was finished by 11 April.
The Galveston Symphony Orchestra provides quality classical music, inspiring audiences and musicians alike, with a strong commitment to artistic excellence and community involvement. This ensemble of highly skilled amateur and professional musicians has been bringing the unforgettable experience of live performances to Galveston audiences since 1979 with a repertoire of compositions ranging from the baroque to the contemporary.
Galveston Symphony Orchestra
The Grand 1894 Opera House
2020 Postoffice St. Galveston, TX
Directions
Sunday 4/21/2019 4:00 P.M.
Ticket Information

Weekend Saturdays Listings

Weekend Sunday's Listings

Houston's Weekend Planning Guide utilizes Ticket Liquidators.com. TL is not a box office. Ticket prices can be more or less than face value. Only the most qualified, trustworthy sellers are part of their network, after TL vets them for superior service. TL guarantee that your tickets will be legitimate, arrive in time for the event, be the exact tickets you ordered or comparable alternatives, and be completely refunded if the event is cancelled. If your experience falls short of these expectations, you're covered by their100% money-back guarantee.
Looking for that Saturday weekend event and can't find it
try our custom "Google Search"