Hootie and the Blowfish
@Cynthia Woods
Mitchell Pavilion
This weekend it's one of radio's mass appeal groups from the 90's on a summer tour that will bring them to the Cynthia Woods Mitchell Pavilion in The Woodlands.
It's H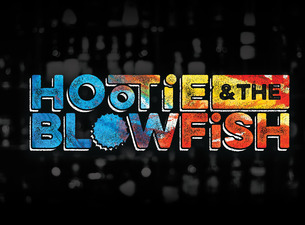 ootie and the Blowfish's Group Therapy Tour. The tour is to commemorate the 25th anniversary of their release Cracked Rear View album.
Jim Sonefeld was asked last week when the group played Palm Beach, by the Palm Beach Post.com, Why call this the Group Therapy Tour. "It's funny! (Laughs) It fits the mood of what we intend to share, which is that you get together, you talk about stuff, you sing some, you dance some and solve the world's problems. And you let off some steam."

The group's front man Daris Rucker told Rolling Stone.com a few weeks ago he was reluctant to do a comeback tour, "I was the guy who said, 'If it's not big, I don't want to do it.' I was there at the end, when we were playing to 6,000 people in a 12,000-seater. I didn't believe we were going to put tickets on sale and all these people would want to see us."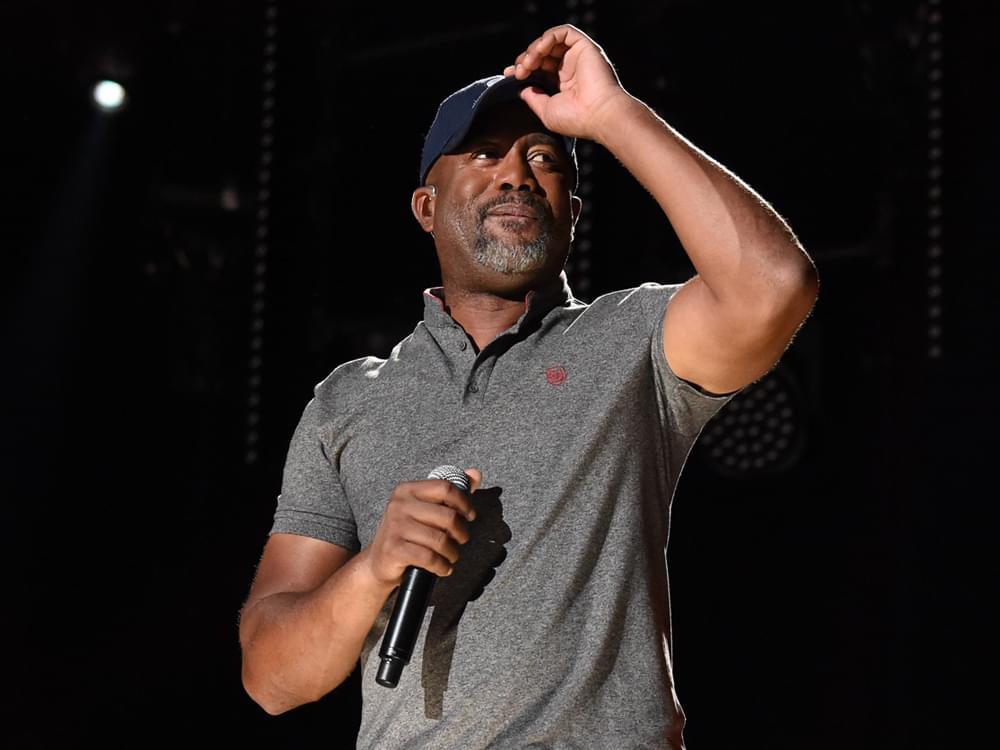 Hootie and Blowfish's concert in the Big Apple was so popular it sold out with the promoter's having to add a second show. Rucker was convinced a national tour was going to be worth good expectations, "We were part of so many people's high school and college experience," says Rucker to Rollingstone.com. "They don't care if it's not cool to like Hootie [anymore]. It's like, 'Man, I remember Hootie — I got my first blow job to them!'" Rucker lets out one of his big, full-throated laughs. "You know, that's the kind of stuff that people are remembering when they see the show. Absolutely!"
Last week in a New York Times.com piece, Jon Caramanica said, "At its peak, Hootie & the Blowfish was a genuinely excellent band. Earthen, soothing, a little ragged. And also deft,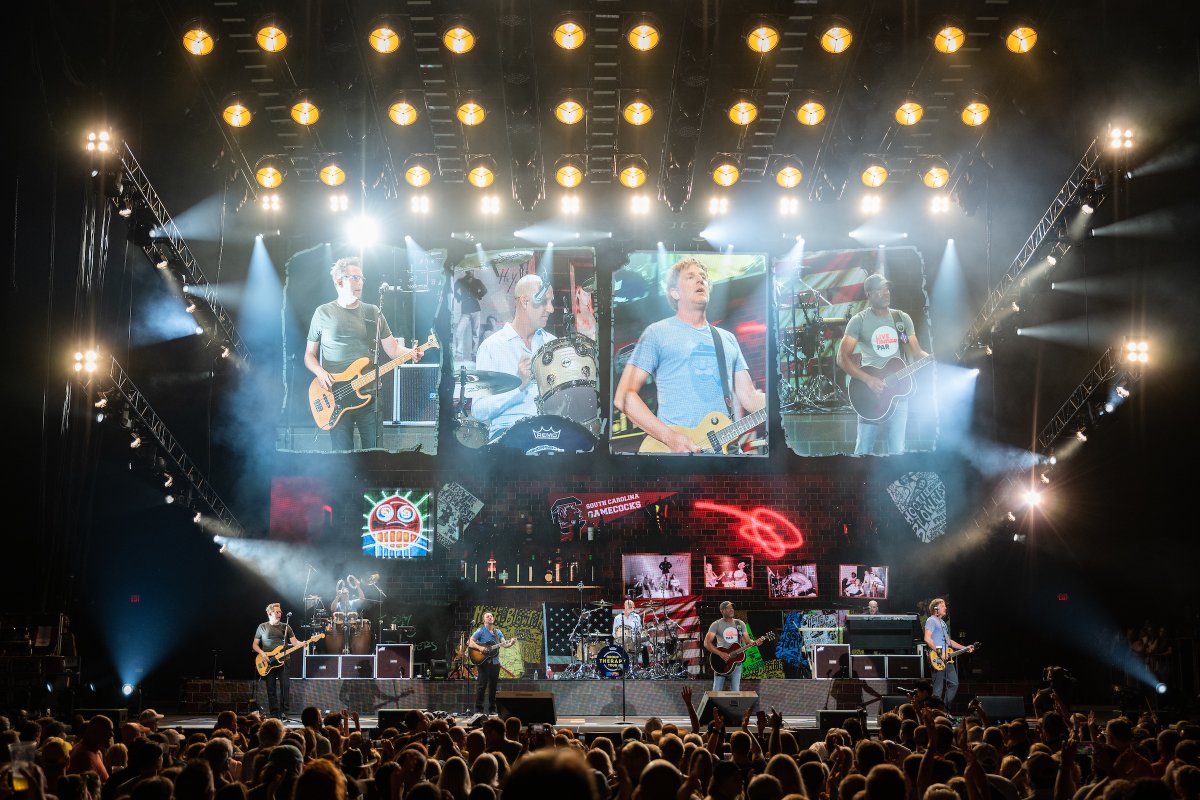 flexible and unflashily skilled. It splendidly blended the Southern college rock of the late 1980s (the dBs, R.E.M.) with shades of vintage soul, bluegrass, blues and more, rendering it all with omnivorous-bar-band acuity. In the gap between late grunge and the commercial rise of hip-hop and rap-rock, Hootie was a balm."
The rock band formed in Columbia, South Carolina in 1986 for most of its existence has been the quartet of Darius Rucker, Mark Bryan, Dean Felber and Jim Sonefeld.
They have sold over 21 million copies of their albums in the United States. The group was also popular in Canada, having three number-one singles in the country.

Music critics have told us Hootie and the Blowfish's sound is "Heartland rock", a genre of rock music characterized by a straightforward, often roots musical style, a concern w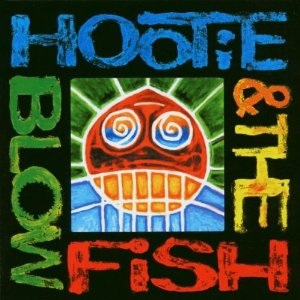 ith middle class and/or blue-collar American life, and a conviction that rock music has a social or communal purpose beyond just entertainment. This genre of rock music includes singer-songwriters Tom Petty, Bob Seger, Bruce Springsteen and John Mellencamp.
This weekend in The Woodlands Hootie and the Blowfish at the pavilion.
Hootie and the Blowfish
Cynthia Woods
Mitchell Pavilion
2005 Lake Robbins Dr.
The Woodlands, TX
Directions
Friday 6/14/2019 7:30 PM
Ticket Information


Weekend Saturdays Listings

Weekend Sunday's Listings

Houston's Weekend Planning Guide utilizes Ticket Liquidators.com. TL is not a box office. Ticket prices can be more or less than face value. Only the most qualified, trustworthy sellers are part of their network, after TL vets them for superior service. TL guarantee that your tickets will be legitimate, arrive in time for the event, be the exact tickets you ordered or comparable alternatives, and be completely refunded if the event is cancelled. If your experience falls short of these expectations, you're covered by their100% money-back guarantee.
Looking for that Saturday weekend event and can't find it
try our custom "Google Search"