Houston Ballet Present's
Premieres
@Wortham Centre
Brown Theatre
Thursday 3/21/19
thru Sunday 3/24/2019

This weekend Houston's Ballet introduces the world to three performances that may or may not take the dance world by storm.
After the triumph of her World Premiere Angular Momentum created in 2012 for Houston Ballet, Aszure Barton returns with Come In, a contemporary work for thirteen male dancers.
The ballet company also said, following the tremendous response to Justin Peck's Year of the Rabbit, they're welcoming him back with Reflections. The company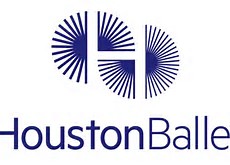 boasts it looks forward to seeing his approach, which is, they say, "always energetic, current, and focused on the power of the music."
The ballet also announced the continuing tradition of bringing Jirí Kylián's ground-breaking works to Houston like Petite Mort, they're pleased to present Kylián's Dream Time. As part of the choreographer's iconic repertoire at Nederlands Dans Theater, this ballet captures the power of dance to transcend time and communicate across all barriers, beautifully danced to a gorgeous score by the legendary Japanese composer Toru Takemitsu.
"A lot of the content we work out in the studio. Sometimes I like to think of my dances as vignettes or short stories . . . "
Aszure Barton has been called "brilliant" by the San Francisco Chronicle, "audacious" by the New York Times, the Globe & Mail has called her choreography "genius" and the Boston Globe considers her "a rare accomplishment in the world of contemporary dance." Choreographer Aszure Barton is the founder and director of Aszure Barton & Artists, an inter-disciplinary international dance project. She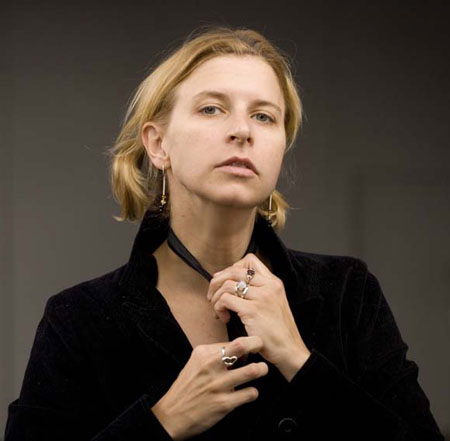 has also collaborated with celebrated dance artists and companies including Mikhail Baryshnikov, American Ballet Theatre, Teatro alla Scala, Alvin Ailey American Dance Theatre, English National Ballet, Nederlands Dans Theater, Martha Graham Dance Company, National Ballet of Canada, Bayerisches Staatsballett, Sydney Dance Company, Houston Ballet, and Hubbard Street Dance Chicago, among many others. Her works have been performed on countless international stages including the Palais Garnier, Mariinsky Theater, The Kennedy Center, Sadler's Wells, The Alicia Alonso Grand Theater, Teatro alla Scala, and Lincoln Center.
Houston's Chronicle.com's Molly Glentzer recently asked Justin Peck, How do you decide what you want a dance to look like? "I have a sense of general structure. For this, I got the final rough draft of the music two months in advance. We work together on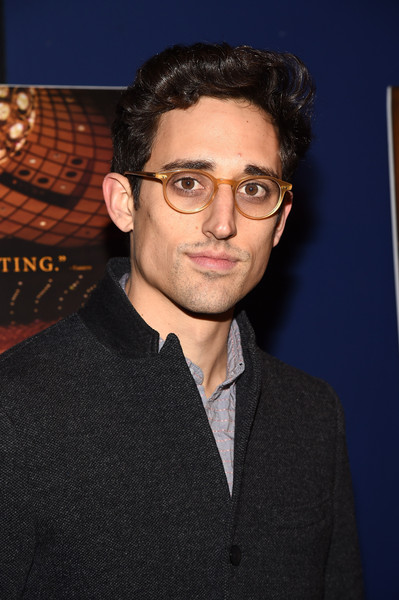 how the music is structured. This piece has seven movements —so, what's their order? We create an arc. I usually take the lead with that. Then I determine the cast structure; and after listening to the music a lot, I apply the dancers, movement by movement. I wanted a big opening with everyone, then overlapping duets for the second movement. The third movement I wanted a pas de trois; that was inspired by the voicing written by Sufjan. Then there's a quintet and some duets and a finale that builds from one dancer to the entire cast.
A lot of the content we work out in the studio. Sometimes I like to think of my dances as vignettes or short stories that don't have a literal narrative but feel like they come from a certain place where people relate to each other. There's a personal dynamic that exists among the dancers. You'll find a bit of that in "Reflections." We don't even know it's there until we finish making it, and then we talk about it. It's a nice form to allow viewers to create their own story or experience within it, based off of their own lives."

Initially inspired by the acrobatic performances of the Circus Busch, Kylián decided to pursue professional ballet training at the School of the National Ballet Prague at the age of 9, after having seen a ballet performance for the first time.
Jirí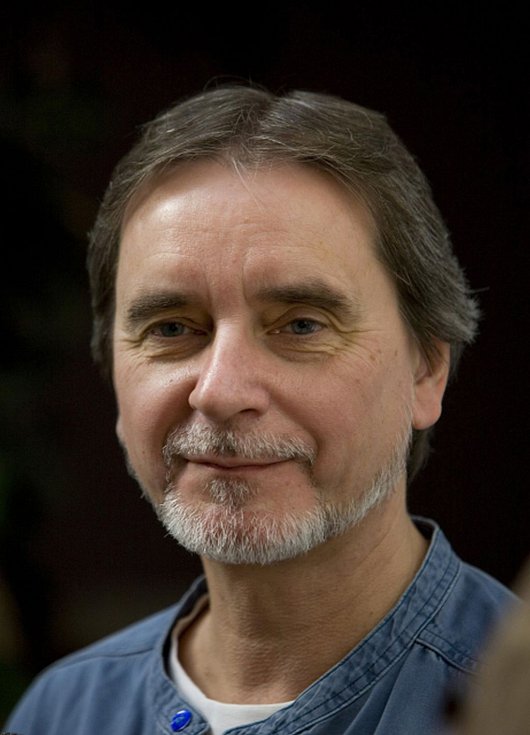 Kylián has proven to be one of the world's most influential choreographers and has had a profound impact on the world of dance. Born in Prague, Jirí Kylián studied at Prague National Theatre, Prague Conservatory and The Royal Ballet School in London before joining Stuttgart Ballet in 1968 under the direction of John Cranko. There Mr. Cranko helped cultivate Mr. Kylián as a student and choreographer which lead to him setting his first work for Stuttgart Ballet in 1970. Mr. Kylián joined Nederlands Dans Theater in 1973 as a guest choreographer, and was appointed artistic director in 1978.

After joining Nederlands Dans Theater he created and realized over 60 productions for the company, including such works as: Sinfonietta (1978), Forgotten Land (1981), Bella Figura (1995), and Last Touch (2003). In 1995 Mr. Kylián celebrated 20 years as artistic director with Nederlands Dans Theater with the large-scale production Arcimboldo as well as receiving Holland's highest honor, Officier in de Orde van Oranje Nassau. In 1999 Mr. Kylián retired as artistic director, but still has an active role as resident choreographer and artistic advisor with the company."
Houston Ballet Prtesents
Premieres
Wortham - Brown Theatre
501 Texas Ave. Houston, TX
Directions
Thursday 3/21/19 thru Sunday 3/24/2019
Thursday 3/21/2019 7:30 PM
Friday 3/22/2019 7:30 PM
Saturday 3/23/2019 2:00 PM
Saturday 3/23/2019 7:30 PM
Sunday 3/24/2019 2:00 PM
View Ticket Information
Houston's Online Weekend Entertainment Guide
Looking for that weekend event and can't find it
try our custom "Google Search"