Houston Livestock Show and Rodeo
Presents
Chance the Rapper
@NRG Stadium

Houston's Livestock and Rodeo Show kicks off its first weekend of popular fan favorite concerts. This weekend its Chancelor Jonathan Bennett AKA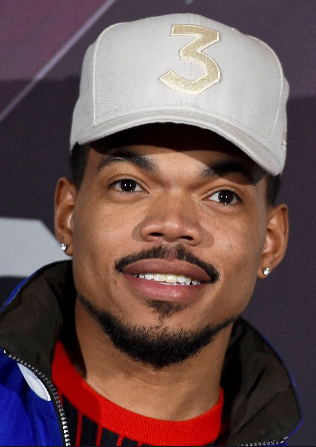 Chance the Rapper at NRG.
Chance the Rapper says his interest in music began with the late Michael Jackson, who he listened to obsessively on cassettes up until the fifth grade of elementary school.
In magazine interviews with XXL and Complex said it was Kanye West, James Brown, MC Hammer, Prince, Lupe Fiasco, Common, Young Thug, Lil Wayne, Esham, Eminem, Souls of Mischief and Freestyle Fellowship influenced his artistic development. When asked about the gospel influences in his music, he says it was Kirk Franklin his favorite composer.

Chance's music has been described as versatile and uplifting. His music generally contains jazz-inspired melodies and gospel influences. Bennett's lyrics usually have references to Christian theology, his struggles with his faith and his upbringing. Chance incorporates choirs into his music to attempt to maximize the gospel undertones. Sharde' Chapman at HuffPost has described Bennett's lyrics as "creative" and "colorful".
Chance the Rapper often does traditional singing songs and possesses a light-lyric tenor voice with an expansive vocal range that spans three octaves. His vocal range reaches its extreme low at the bass F♯ (F♯2) and rises to its peak high at the tenor high F (F5).

Chance the Rapper has been an active Twitter user, with several of his tweets on social issues going viral An example, he garnered attention from Time magazine when he tweeted criticism of an article titled "In Wake of Weinstein, Men Wonder If Hugging Women Still OK". Also following Kanye West's tweets announcing his support of Donald Trump in April 2018, he tweeted in support of West's freedom to choose to be Republican, sparking controversy among his fanbase. Trump later tweeted thanking Bennett for his support of West, though Chance the Rapper disavowed Trump's praise.
Last week it was Jessica Bennet from PageSix.com called to our attention Houston's Liuzzo interviewd Chance the Rapper sometime back in 2012. "I was being interviewed for a small magazine in Minneapolis called GreenRoom, right after a small show I was playing. I remember it like it was yesterday and it was EIGHT years ago. Wow man.
"I've watched Lizzo work her ass off to become the biggest act in the world and it was nothing but her and her day 1 best friends' hard work, and her own God given Talent," Chance gushed. "I am immensely proud of her and so inspired by her journey. Life is crazy love"
Houston's Online Weekend Entertainment Guide
Looking for that Saturday weekend event and can't find it
try our custom "Google Search"