Houston Livestock Show
and Rodeo Presents
George Strait , Lyle Lovett
Robert Earl Keen
@NRG Stadium

Houston's Livestock Show and Rodeo in weekend number three has three country music artists that will fill NRG not just with bodies, but with county music fans who most likely rodeo.
[From: George Strait.com]
Some might say the beauty of George Strait is you know what you're going to get - straight ahead country music. But the real beauty of George Strait is his innate ability to collide comfortable & worn with fresh & exciting every time he straps on his guitar and steps up to the microphone.
George Strait is the undeniable "King of Country Music." His music career spans more than 30 years; includes 60 No. 1 singles, more than any other artist in any genre; and boasts 33 platinum or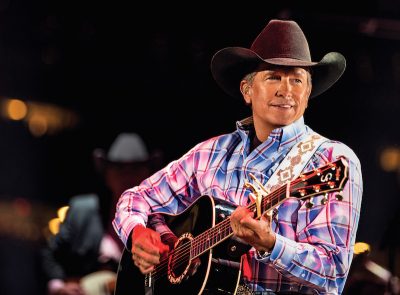 multi-platinum-selling albums, more than any country artist and third across all genres behind only The Beatles and Elvis Presley. Strait is the only act in history to have a Top 10 hit every year for over three decades and has sold more than 70 million albums and earned more than 60 major entertainment industry awards.
Strait, whose name has become synonymous with "real country" since his 1981 debut, was inducted into the Country Music Hall of Fame in 2006. He has since released five more albums, including the GRAMMY Award-winning Troubadour and his latest chart-topping release, Cold Beer Conversation.

Recently Lyle Lovett spoke to Independent Digital News & Media's Martin Chilton a British tabloid about his music and other items.
Lovett was in the British Isles this past weekend for the Country to Country festival in London.
"I feel like my songs are just snapshots of the little things that I see," the 61-year-old says. "They are not of a conceptual scope. My songs are about the accumulated, small moments in the course of a day that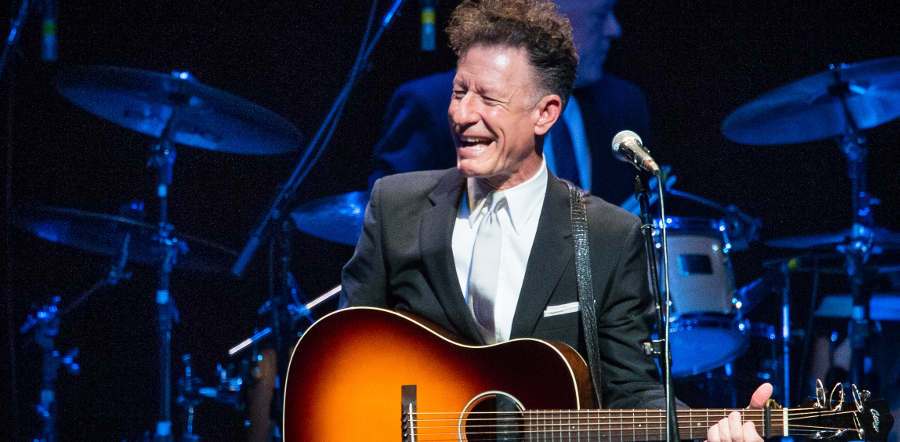 turn into your life. Those baby steps we take each day that end up being the long journey. The big issues are important, too, but it's the moment-to-moment that really interests me. I see people just trying to survive as individuals in a world where you can take the wrong step at any point and it can all fall apart."
Lovett talked up how entertainer Ray Charles was a great influencers on his music, "He is just one of the most important singers and musicians in the history of music," says Lovett. "Ray Charles is such an influence on everything. He really personifies soul music. In his wonderful expression, you hear a direct connection to the gospel roots of that kind of music."
[From Robert Earl Keen.com]
"I always thought that I wanted to play music, and I always knew that you had to get some recognition in order to continue to play music," Keen says. "But I never thought of it in terms of getting to be a big star. I thought of it in terms of having a really, really good career and writing some good songs, and getting onstage and having a really good time."
Robert Earl Keen
was distinguished as
the first recipient of BMI's
official Troubadour Award . . .

Now three-decades on from the release of his debut album - with nineteen records to his name, thousands of shows under his belt and still no end in sight to the road ahead - Keen remains as committed to and inspired by his muse as ever. And as for accruing recognition, well, he's done alright on that front,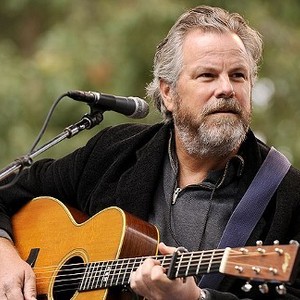 too; from his humble beginnings on the Texas folk scene, he's blazed a peer, critic, and fan-lauded trail that's earned him living-legend (not to mention pioneer) status in the Americana music world. And though the Houston native has never worn his Texas heart on his sleeve, he's long been regarded as one of the Lone Star State's finest (not to mention top-drawing) true singer-songwriters.
In March 2015, Robert Earl Keen was distinguished as the first recipient of BMI's official Troubadour Award. The Troubadour Award celebrates songwriters who have made a lasting impact on the songwriting community. The award honors writers who craft for the sake of the song and set the pace for generations of songwriters who will follow. To protect songwriters, Keen was a member of the delegation that lobbied US Congress to support musicians' rights, specifically the "Fair Pay for Fair Play Act" which was promoted to the recently passed Music Modernization Act. Keen's career proves him to be a true trailblazer.
Houston Livestock Show and Rodeo
Presents
George Strait
Lyle Lovett
Robert Earl Keen
NRG Stadium
Houston, TX
Directions
Sunday 3/17/2019 7:00 PM
Ticket Information
Houston's Online Weekend Entertainment Guide
Looking for that Saturday weekend event and can't find it
try our custom "Google Search"