Houston's On-line Monthly Weekend Planning Guide Magazine
Weekend of February 9th-11th, 2018
Marc Anthony @Toyota Center
Friday 2/16/2018 8:00 PM
[From Marc Anthony ON-line.com]

He has 26 Billboard chart hits like "Vivir Mi Vida" with more than 350 million views in you tube and "Flor Pálida," with more than 80 million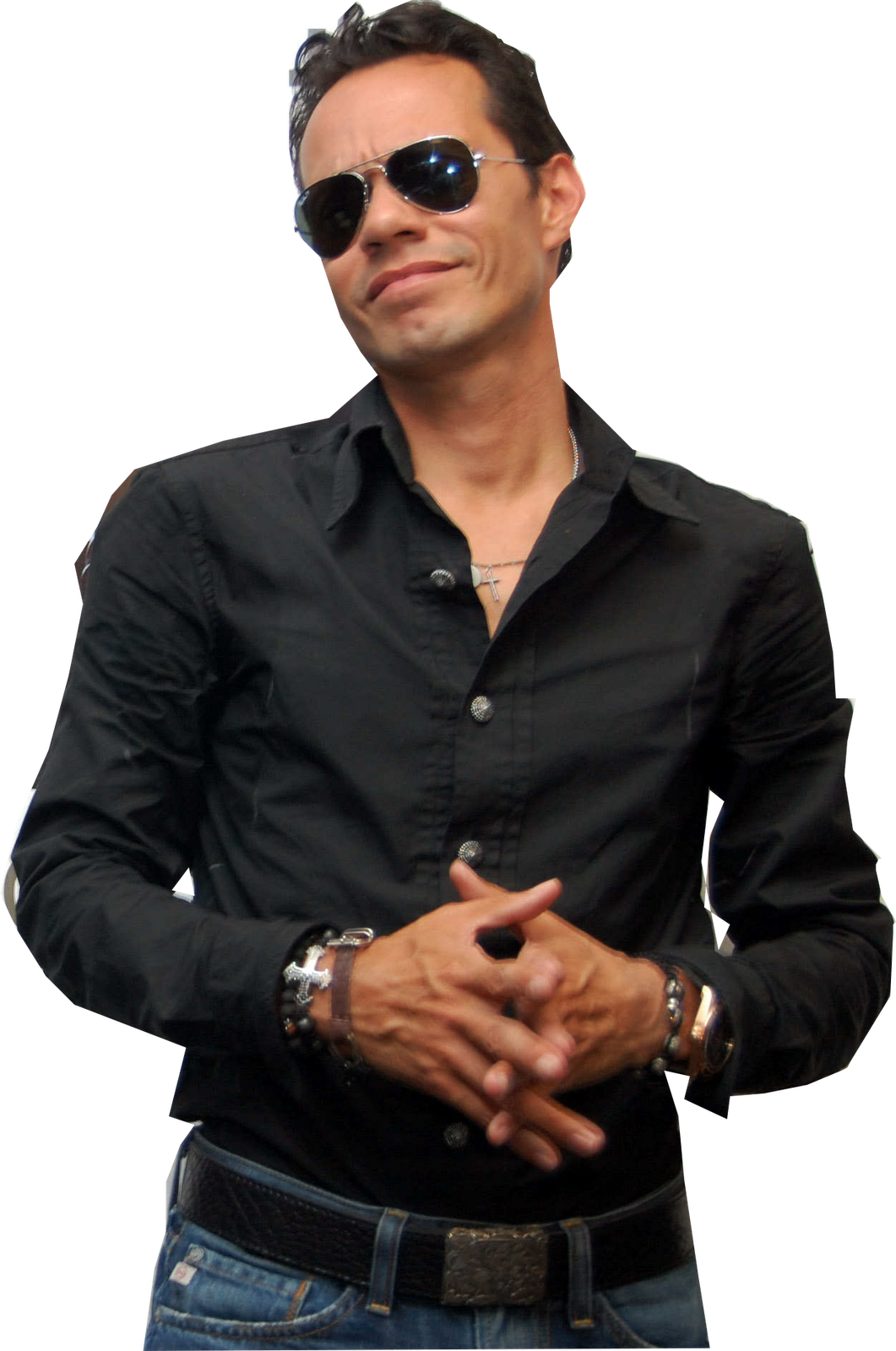 views on Vevo. In May 2015 Marc Anthony received his second Vevo PL certification for 100 million views of his video "A Quien Quiero Mentirle". Marc holds the Guinness World Record for best-selling tropical salsa artist and the most number-one albums on the Billboard Tropical Albums year-end charts.

He received his first GRAMMY® in 1998 for Best Latin Tropical Performance for Contra La Corriente, followed by the first-ever Latin GRAMMY® Song of the Year award for "Dímelo"(I Need to Know) in 2000. With momentum from that hit single, Marc Anthony, his eponymous English-language album debut, went triple-platinum in the US, and helped usher in the Latin pop explosion of 1999-2000. In 2005 he received double best-album GRAMMYs® — Best Latin Pop Album for Amar Sin Mentiras, and Best Salsa Album for Valió la Pena.
. . .more at Weekend Fridays click here
Subscribe to Houston's Weekend Planning Guide It's free in your e-mail In-Box every Thursday Click Here
The Homeless Chronicles are the go to pages for service organizations to obtain information as to what is happening in the community (news) to help homeless individuals and families. The blog is also designed to meet the needs of every homeless person with information they can use to help them back to self-sufficiency. A new blog from Menendez Media Group
[Click here for more]
Phoebe Bridgers
@White Oak Music Hall
Friday 2/9/2018 8:00 PM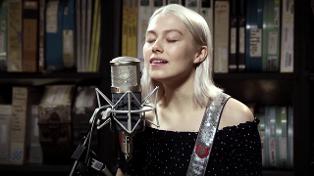 NPR Music describes Phoebe Bridgers "Killer" 7 inch as the, "songs come laden with sly, finely detailed observations about unsuccessful flirtations with hypnotherapy, unsettling conversations about Jeffrey Dahmer, and everything in between. Her phrasing is impeccable — warm, cool, conversational, gently slurred — but her songs also swim in the self-aware obsessions and messy meanderings of an unquiet mind.
It was in 2015 Bridgers told Chuck Armstrong of Diffuser.fm, "When I was in high school, I kind of went down YouTube and Wikipedia lane and was reading up on all of these different serial killers.", she went on to say during the interview, "It really freaked out someone I was with. It really freaked him out. I was thinking about [Jeffrey] Dahmer, in particular, because he was really well-spoken. That kind of freaked me out. Everyone else was manic and crazy, but he was so well-spoken and smart. When you're looking at him, you're like, "What the f---?" He ate little children. Why am I forgetting that in the half second that I heard him talk? It's crazy. I'm like, "Who in my life is like that?" It could be anybody, you know what I mean? That was the idea, it's just f---ing terrifying. It's crazy that it seemed like he could be a totally normal guy."
. . . more at Weekend Fridays click here
Anderson East
@Warehouse Live
Saturday 2/10/2018 8:30 PM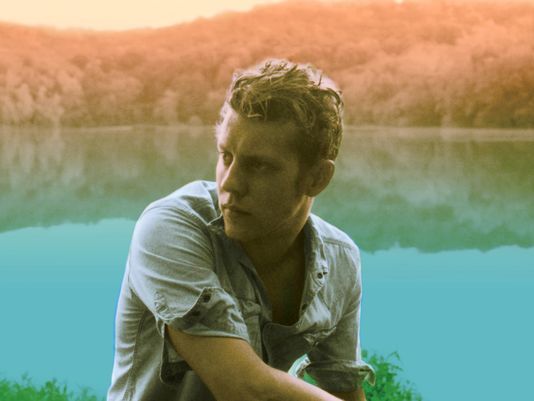 Anderson East opened for Holly Williams some time back and ended up playing guitar and singing harmonies with her. He worked as both a session musician as well as a recording engineer to make ends meet.
East began his musical career in 2009, self-releasing an album titled Closing Credits for a Fire under the name Mike Anderson. He then began recording under the name Anderson East with the release of an EP titled Fire Demos.
East's self-released debut album, Flowers of the Broken Hearted in 2012, was made up of two records: one record which he recorded in Los Angeles with producer Chris Seefried and session players Charlie Gillingham, Don Heffington and Rob Wasserman and a second record recorded in Nashville with Tim Brennan and Daniel Scobey. The record is 15 songs long, and is made up of two CDs each with their own music genre: The White disc is made up of a progressive soul and Americana vibe, while the Red disc is darker and has more of a rock sound. He funded the record as a PledgeMusic project,with a percentage of the proceeds going to Water Aid, a nonprofit organization that brings water to communities that don't have clean drinking water.
. . . more at Weekend Saturdays click here

At Monster Jam shows, monster trucks face off in two different forms of competition - Racing and Freestyle. In the smaller shows they have a wheelie competition and / or a donut contest. The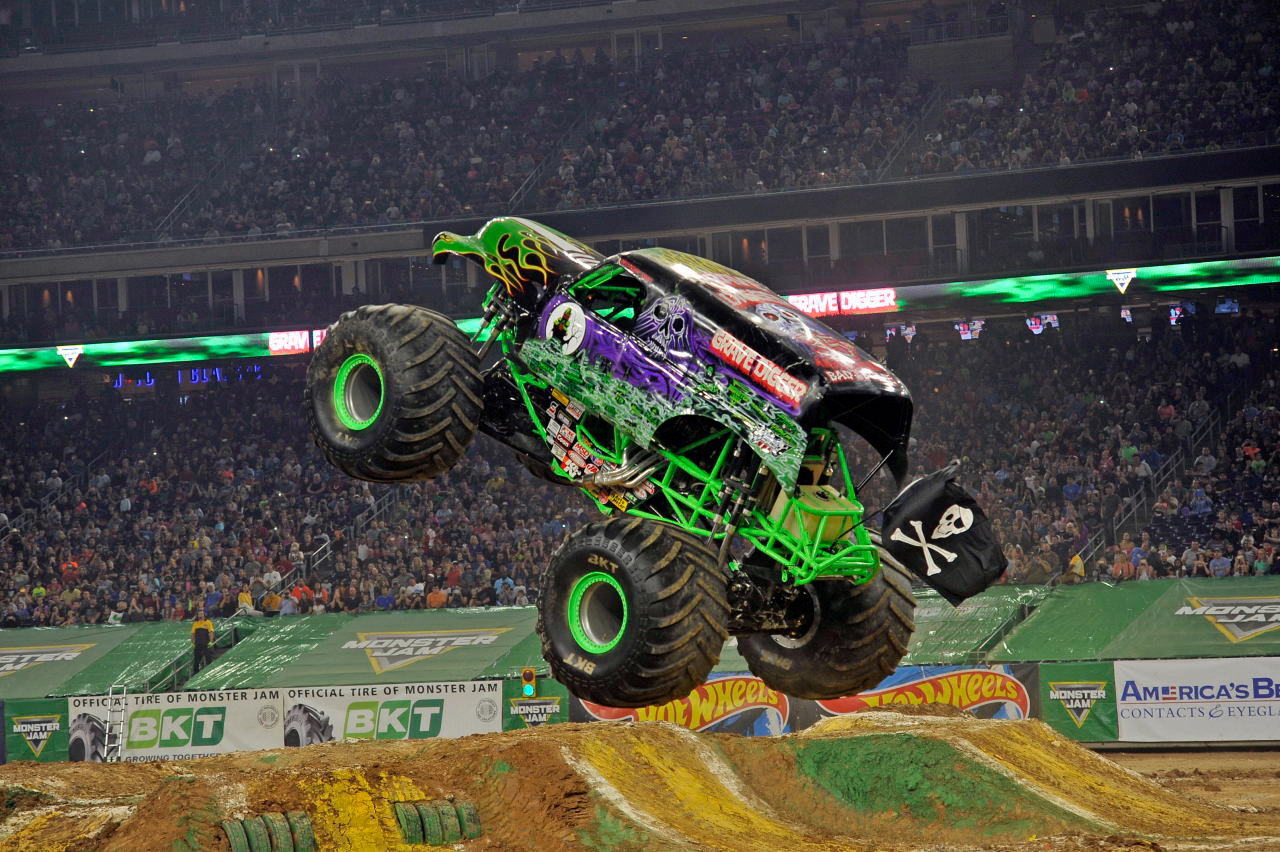 goal in the wheelie competition is to hit a ramp and get big air while remaining perpendicular to the ground.
In the donut competition a driver tries to spin their truck until he/she gets dizzy, the truck can't go any more, or they think they have a high enough score to win. Side-by-side racing is traditional heads-up tournament racing, where the first truck to cross the finish line moves onto the next round until it is eliminated or wins the racing trophy by winning the Championship race.
Featuring: Grave Digger driven by Dennis Anderson, Son-uva Digger driven by Ryan Anderson, Monster Energy driven by Coty Saucier, Jester driven by Matt Pagliarulo, Xtermigator driven by JR McNeal, Rage driven by Cory Rummel, Barbarian driven by Devin Jones, Over Bored driven by Jamey Garner, Wrecking Crew driven by Mike Thompson, El Toro Loco driven by Becky McDonough, Additional trucks/drivers to be announced, Overkill Evolution driven by Mike Vaters II, Black Stallion driven by Mike Vaters, Bounty Hunter driven by Todd Morey, Iron Outlaw driven by Mike Christensen
. . .more at Weekend Sundays click here

Houston's Weekend Planning Guide
Edited by Jeff W. Menendez, Weekend America Network's Managing Editor
Menendez Media Group the publishers of Weekend America Networks do not sell, trade or barter e-mail addresses