Toni Braxton & SWV
@Smart Financial Centre

The diminutive (5'2") Toni Braxton and SWV make their way to Sugarland's Smart Financial Center this weekend (January 27, 2019) with performances that will bring back the 90's in this New Year 2019.
Braxton's "Sex & Cigarettes" album released last March has been charting with mixed reviews. In a positive review, Matt Bauer of Exclaim! wrote that "like Mary J. Blige, pain and heartbreak are inescapably right in Braxton's wheelhouse. So, it is with Sex & Cigarettes [...] while not a classic, [the album] is a solid effort from R&B's true queen of heartbreak."
AllMusic writer Andy Kellman rated the album three and a half out of five stars and wrote that "the productions, typically polished for a Braxton album, are subtly diverse," ranging from "contemporary country [to] classic Southern soul [and] tropical pop." He found that Braxton delivered "with her distinctive mix of fire and finesse [but] his has more of the former element than any previous Braxton release." Los Angeles Times' Mikael Wood gave the album a positive review, stating: "Even in her excitement, though, Braxton's singing — low and smoky, with just the right rawness around the edges — suggests she can sense trouble on the horizon."

Rich Juzwiak, writing for Spin, found that "Braxton's tunes here rarely warrant her gusto, and the coupling of virtuoso performances with rather mediocre material squares with Sex & Cigarette's larger theme of the dissatisfaction that results from pouring one's heart into an undeserving relationship. It's a depressing album, but not quite in the way that's intended."

Joining Braxton this weekend will be Sisters with Voices (SWV), formed in 198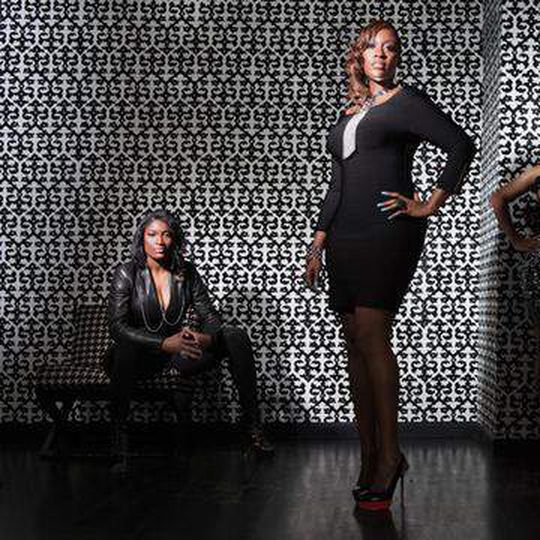 6 as a gospel group, SWV became one of the most successful R&B groups of the 1990s. They had a series of hits, including "Weak", "Right Here (Human Nature Remix)", "I'm So into You", and "You're the One". The group disbanded in 1998 to pursue solo projects and reunited in 2005. SWV have sold more than 25 million records.

The group was originally composed of Dance Gavin Dance guitarist Will Swan, Hail the Sun drummer and vocalist Donovan Melero, Stolas guitarist Sergio Medina, and A Lot Like Birds bassist Michael Littlefield and drummer Joseph Arrington.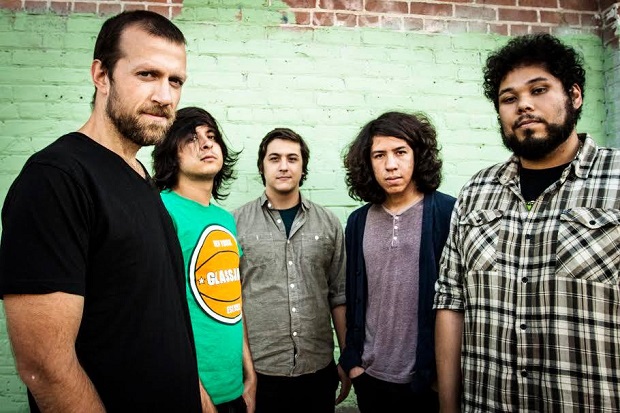 The group released their debut single "Sick Machine" in 2014, the band released their eponymously titled debut EP through Bandcamp. The band performed their first concert on January 8, 2014 in San Francisco, California. In support of the release, the band toured with other musical groups such as A Lot Like Birds, Tilian Pearson, Strawberry Girls, Stolas, The Venetia Fair, My Iron Lung, EROS, Idlehands, Artifex Pereo, and Eidola.

Michael Littlefield departed from the band in February 2015, subsequently being replaced by A Lot Like Birds guitarist Michael Franzino. Sianvar began tracking for their debut full-length studio album in July 2015.
On June 26, 2016, the band announced their debut studio album, Stay Lost, its track listing, and release date. Two days later, the group preimered the lead single "Omniphobia", accompanied with its music video, which premiered on Alternative Press. The band released the single "Psychosis Succumbing" on July 14. The band embarked on their headlining Stay Lost Tour beginning at the Red House in Walnut Creek, California on August 4, 2016.
Sianvar embarked on a second headlining tour in support of Stay Lost in January 2017 with Icarus the Owl and Frameworks.

Sianvar toured as a supporting act on Dance Gavin Dance's headlining 2018 spring tour along with Erra.
On August 11, 2018, it was confirmed that recording sessions for the band's second full-length studio album had begun at Interlace Recording Studios in Portland, Oregon, with producer Kris Crummett. Also on that date, Michael Franzino announced his departure from the band, stating that he wanted to focus on his own music career. Will Swan announced that he would be recording bass guitar for the band's second studio album. On September 27, the band revealed that they would be moving forward as a four-piece band.
Since you are here...
Houston's Weekend Planning Guide is updated on a continuous bias for all in the Greater Houston Area. We haven't put up a paywall or asked anyone to log-in to see our content. We want to keep it that way. We accept advertising, but the revenue from that area is not enough to support us. If everyone who reads our weekend entertainment blog, who likes it and helps to support it, our future would be much more secure. For as little as $1 or more, you can support Houston's Weekend Planning Guide – and it only takes a minute. Thank you.
Houston's Online Weekend Planning Entertainment Guide
Looking for that Sunday weekend event and can't find it try our custom "Google Search"