Alejandro Escovedo with Don Antonio
@The Heights Theatre
Sunday January 6th, 2018 8:00 PM
Crossing borders, jumping barriers, taking risks, betting it all: that's the path Alejandro Escovedo has been taking in his lifelong search for the heart of rock and roll.
Alejandro's new album, The Crossing (YepRoc Records, September 14) is about that journey: searching, but not necessarily finding, eyes and ears open all the way. It is his first for Yep Roc Records and his first ever recorded in Europe. "This says more about me than any of my records without it being a record about me," Alejandro says.
The Crossing tells the tale of two boys, one from Mexico, one from Italy, who meet in Texas to chase their American rock and roll dreams. They discover a not-so-welcoming, very different place from the Promised Land they imagined, with cameos from the likes of Wayne Kramer of the MC5, Joe Ely and James Williamson of the Stooges to show the boys the way.

It was recorded in an Italian farmhouse near Mogdliana and features his collaborator and co-songwriter Don Antonio with his band whom will be backing and opening for Alejandro. Don Antonio has backed numerous American acts in Europe but this will be their first ever tour of the US.
Escovedo's trailblazing career began with The Nuns, San Francisco's famed punk innovators, to the Austin-based-based alt-country rock pioneers, Rank & File, to Texas bred darlings, True Believers, through countless all-star collaborations and tribute album appearances and finally a series of beloved solo albums beginning with 1992's acclaimed Gravity, Escovedo has earned a surplus of distinctions: No Depression magazine's 'Artist of the Decade' Award in 1998 and the Americana Music Association's Lifetime Achievement Award for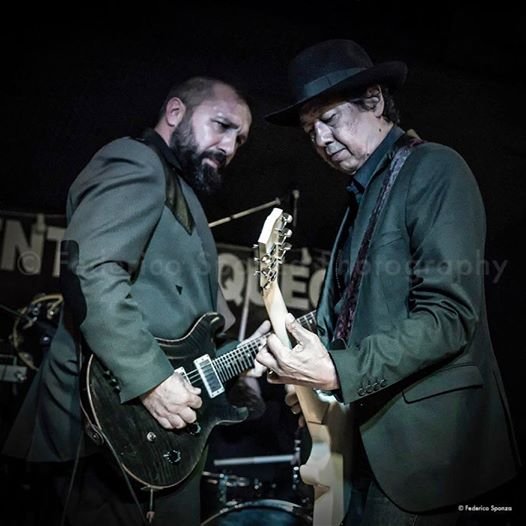 Performing in 2006, just to name two. His last album Burn Something Beautiful was co-produced, written and recorded with Peter Buck and Scott McCaughey. Alejandro worked with producing legend Tony Visconti (David Bowie/T-Rex) on Real Animal and Street Songs of Love; he has previously worked with Chuck Prophet, John Cale, Los Lobos, Willie Nelson and Bruce Springsteen. Now Hepatitis C free, Alejandro serves as a spokesperson for the Prevent Cancer Foundation "Think About the Link" campaign about the link between viruses and Hep C. As an official showcasing artist, the Alejandro Escovedo Band with Don Antonio will debut The Crossing at the Americana Music Association Festival 2018 at the Americana Music Stage, hosted by WMOT Roots Radio, NPR Music and World Cafe.

"You just do your good work, and people care," Alejandro says. "I always believed, when I was a kid, that if you worked hard, you would find fulfillment. I think I got a lot of that from my father and my brothers. A working musician is all I ever wanted to be. Hard work, stay true to what you want to do, and then eventually someone would notice for that very reason."
Alejandro Escovedo with Don Antonio
The Heights Theatre
339 W 19th St. Houston, TX
Directions
Sunday January 6th, 2018 8:00 PM
view tickets

The group was originally composed of Dance Gavin Dance guitarist Will Swan, Hail the Sun drummer and vocalist Donovan Melero, Stolas guitarist Sergio Medina, and A Lot Like Birds bassist Michael Littlefield and drummer Joseph Arrington.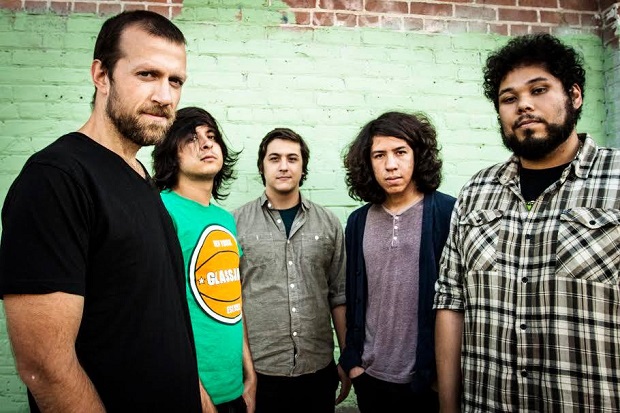 The group released their debut single "Sick Machine" in 2014, the band released their eponymously titled debut EP through Bandcamp. The band performed their first concert on January 8, 2014 in San Francisco, California. In support of the release, the band toured with other musical groups such as A Lot Like Birds, Tilian Pearson, Strawberry Girls, Stolas, The Venetia Fair, My Iron Lung, EROS, Idlehands, Artifex Pereo, and Eidola.

Michael Littlefield departed from the band in February 2015, subsequently being replaced by A Lot Like Birds guitarist Michael Franzino. Sianvar began tracking for their debut full-length studio album in July 2015.
On June 26, 2016, the band announced their debut studio album, Stay Lost, its track listing, and release date. Two days later, the group preimered the lead single "Omniphobia", accompanied with its music video, which premiered on Alternative Press. The band released the single "Psychosis Succumbing" on July 14. The band embarked on their headlining Stay Lost Tour beginning at the Red House in Walnut Creek, California on August 4, 2016.
Sianvar embarked on a second headlining tour in support of Stay Lost in January 2017 with Icarus the Owl and Frameworks.
Sianvar toured as a supporting act on Dance Gavin Dance's headlining 2018 spring tour along with Erra.
On August 11, 2018, it was confirmed that recording sessions for the band's second full-length studio album had begun at Interlace Recording Studios in Portland, Oregon, with producer Kris Crummett. Also on that date, Michael Franzino announced his departure from the band, stating that he wanted to focus on his own music career. Will Swan announced that he would be recording bass guitar for the band's second studio album. On September 27, the band revealed that they would be moving forward as a four-piece band.
Budweiser Beermaster Tour
Budweiser Brewery Experience

The Houston brewery offers an immersive experience, perfect for visitors of all ages. From the advanced brewing technology to the history displays, you will gain a better understanding of the historical significance of one of America's oldest brewers.
Opened in 1966, the Houston Brewery has quickly become one of our "greenest" breweries. The brewery gets some of its energy from landfill gas that is piped in six miles from the nearby McCarty Landfill. On average, the brewery sources approximately 30 percent of its energy needs from alternative energy. The brewery's energy efficiency and conservation efforts also include an on-site bio-energy recovery system (BERS), where brewery wastewater can be recycled adding to our water conservation efforts.

Budweiser Beermaster Tour
Budweiser Brewery Experience
775 Gellhorn Dr.
Houston, TX
Directions
Every Weekend
view tickets
Since you are here...
Houston's Weekend Planning Guide is updated on a continuous bias for all in the Greater Houston Area. We haven't put up a paywall or asked anyone to log-in to see our content. We want to keep it that way. We accept advertising, but the revenue from that area is not enough to support us. If everyone who reads our weekend entertainment blog, who likes it and helps to support it, our future would be much more secure. For as little as $1 or more, you can support Houston's Weekend Planning Guide – and it only takes a minute. Thank you.
Houston's Online Weekend Planning Entertainment Guide
January Sunday's Listings
Tickets provided by Ticket liquidators.com
Looking for that Sunday weekend event and can't find it try our custom "Google Search"