Jeff Goldblum & The Mildred Snitzer Orchestra
Jones Hall for The Performing Arts

Jeff Goldblum and his jazz ensemble make their way to America's Energy City this weekend at Jones Hall for the Performing Arts.

He has starred in some of Hollywood's most highest-grossing films, Jurassic Park (1993) and Independence Day (1996), as well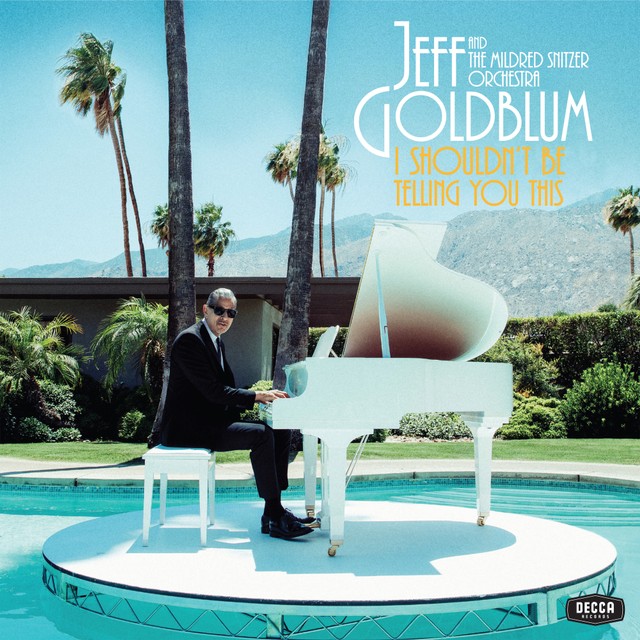 as their respective sequels, The Lost World: Jurassic Park (1997) and Jurassic World: Fallen Kingdom (2018), and Independence Day: Resurgence (2016).

The actor has always said if he didn't study acting, he most likely would have become a jazz musician. We think this is what he is doing now and is worth a ticket to Jones Hall this weekend, September 20, 2019.

With an acting career spanning four decades and film credits that were box office gold, Goldblum will bring an evening of jazz standards to Jones Hall. Goldblum and his band, The Mildred Snitzer Orchestra, released their first album in November 2018, which quickly became the number one selling jazz album on the Billboard charts. Jeff Goldblum and The Mildred Snitzer Orchestra will play hits, such as Straighten Up and Fly Right, Nostalgia in Times Square, Cantaloupe Island and more!

In 2014 the actor/musician was interviewed by NPR (National Public Radio) Sometime in the 1990s — and he can't recall exactly when — Goldblum got a band together through a friend of a friend named John Mastro, who had connections in the local music scene.
"We just started playing," says Mastro, who still manages the band. There was "no advertising or anything. It was just something to do."
The semi-regular group of professional jazz players that perform with Goldblum even took on a name, The Mildred Snitzer Orchestra. They're named for a friend of Goldblum's family back in Pittsburgh.
Goldblum says he still prioritizes his acting career, so the shows have not always been exactly weekly. But when he's not busy, he'll get his band together for the very loose, improvised three-hour show at an L.A. club called Rockwell.
"So we have a kind of hootenanny, or be-in, or some kind of a jam session is what they call it," Goldblum says, "and people seem to enjoy it.
A big part of the audience's enjoyment comes from the joy Goldblum takes in working a room full of Goldblum acolytes and fans.
"I consider myself a social lubricant as much as a musician really," Goldblum says.
During a recent show, Goldblum meets two musicians in the audience, Ryan Thorn and Jessica Hall. The three spontaneously start singing the aria, "Caro Mio Ben" together.
"This is the greatest moment ever," says Hall.
"This is the greatest moment of my life," Goldblum shoots back.
Goldblum's willingness to interact with everyone, taking photos, and playing little games with people in the audience, tends to put many of the very nervous fans at ease.
"After hundreds of shows, I'm amused every time," says Mastro, as Goldblum takes photo after photo with people in the audience. "Nobody works the room like Jeff Goldblum."

Jeff Goldblum
with The Mildred Snitzer Orchestra
Jones Hall for The Performing Arts
615 Louisiana St.
Houston, TX
Directions