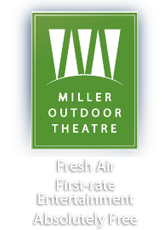 Johnny Rivers was born in New York City but his family moved Baton Rouge, Louisiana sometimes in the 1950's.
It's in Louisiana 's capital city Rivers was influenced by what some called, that distinctive Louisiana musical style.
Rivers began playing guitar at the age of eight, taught by his father and uncle.
While still in junior high school he started sitting in with a band called the Rockets, led by Dick Holler, who later wrote a number of songs including "Abraham, Martin and John" and the novelty song, "Snoopy vs. the Red Baron". Rivers formed his own band, the Spades, and made his first record at 14-years old, while still a student at Baton Rouge High. On a trip to New York City in 1958, Rivers who last name was Ramistella met Alan Freed, who advised him to change his name to "Johnny Rivers" after the Mississippi River that flows through Baton Rouge.
6000 Hermann Park Drive
Phone: 281-FREE-FUN or 281-373-3386
Rivers continues releasing material (e.g., 1980s Borrowed Time LP), although his recording career has been winding down.
He is still touring, however, performing only 50 to 60 shows a year.
Increasingly he has returned to the blues that inspired him initially.
In 1998 Rivers reactivated his Soul City Records label and released Last Train to Memphis.
In early 2000, Rivers recorded with Eric Clapton, Tom Petty and Paul McCartney on a tribute album dedicated to Buddy Holly's backup band, the Crickets.
Rivers is one of a small number of performers, in the music business, including Mariah Carey, Paul Simon, Billy Joel Pink Floyd, Queen, Genesis and Neil Diamond, who have their names as the copyright owner on their recordings (most records have the recording company as the named owner of the recording). This development was spearheaded by the Bee Gees with their $200 million lawsuit against RSO Records, the largest successful lawsuit against a record company by an artist or group.
On June 12, 2009, Johnny Rivers was inducted into the Louisiana Music Hall of Fame. His name has been suggested many times for induction into the Rock and Roll Hall of Fame, but he has never been selected.
These are ticketed events for the covered seating area. Free tickets are available (4 per person over age 16 while they last) at the Miller Outdoor Theatre box office the day of the performance between the hours of 10:30am-1pm. If tickets remain at 1pm, the box office will re-open one hour before show time to distribute the remaining tickets. As always, open seating on the hill.