Houston's Online Weekend Entertainment Guide
Our June Friday Weekend Entertainment Picks
Ganja White Night
@Stereo Live
Friday, June 30th, 20017 9:00 PM
Ganja White Night is an electronic music band whose early influences are found at the roots of "Bass-Music". During the past decade, the duo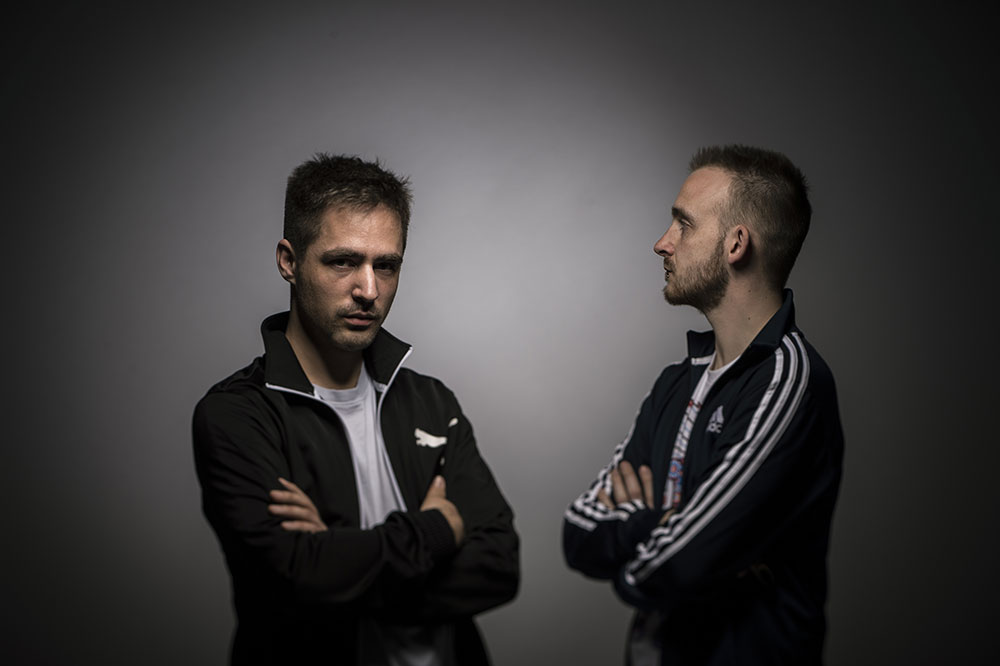 traveled many countries in Europe and beyond. The band takes a new creative direction tinted with hip-hop and more generally hybrid electronic music after the release of their fourth album "Addiction" in 2014.

They decided to break the fetters that connected them almost exclusively to "Dubstep" and started using other forms of expression. It is therefore with their new album "Hybrid Distillery" that the group now has to make an impression by imposing its style in other genres of electronic music. This fifth album is not only another acoustic chapter, it is also about graphics. The draftsman/graffiti artist/director "Ebola - Delit2fuite" brings a whole new visual world mixed with, just like Ganja White Night, artistic originality and singularity never achieved until now.
Music
Dubstep / Hip-Hop / Live Performance

Band Members
Benjamin Bayeul
Charlie Dodson
All Time Low
@HOB-Houston
Friday, June 30th, 2017 7:00 PM

Beginning as a high school band, the band released their firt EP "The Three Words to Remember in Dealing with the End" EP in 2004 through local label Emerald Moon. Since then the band has released six studio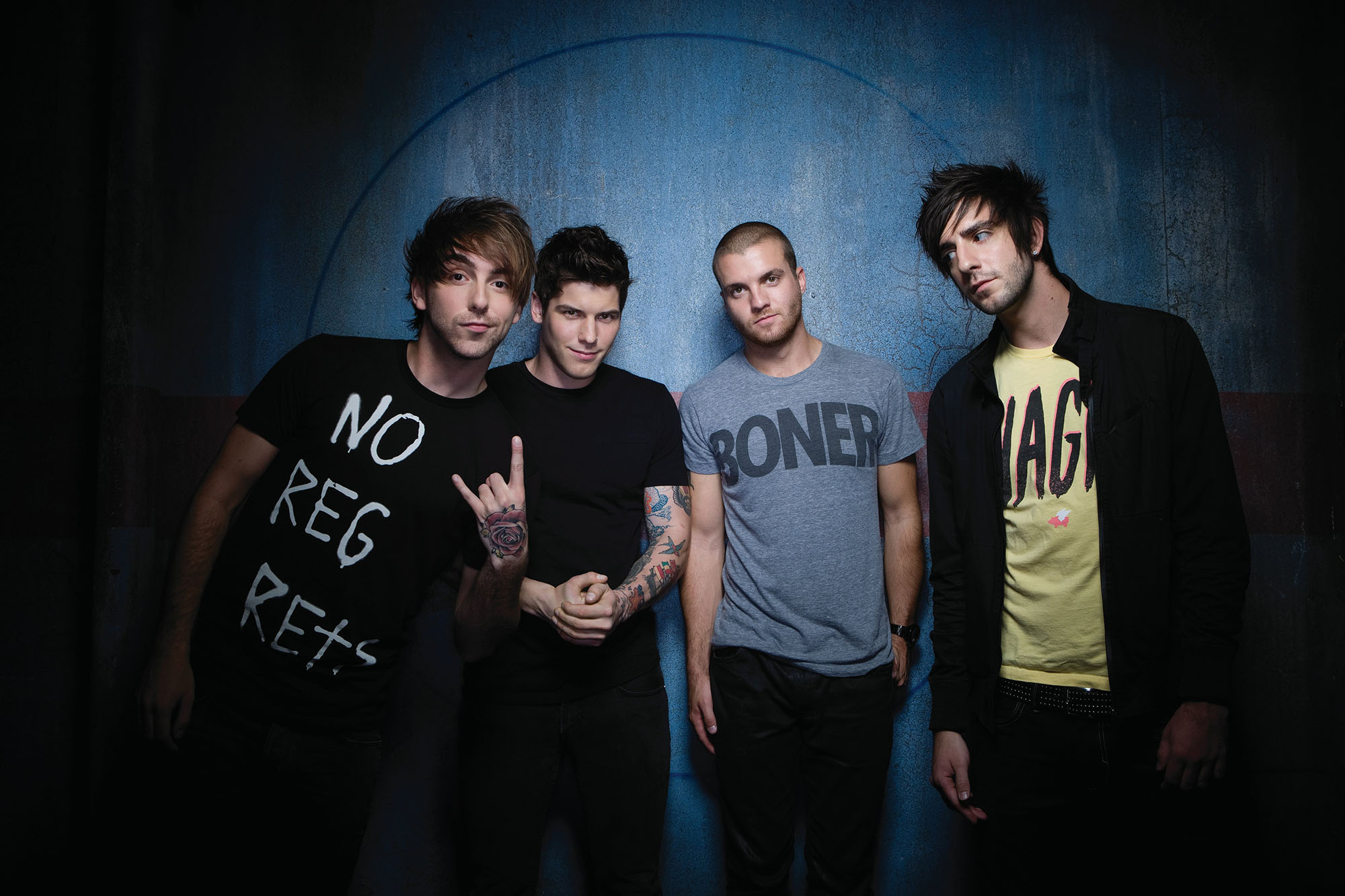 albums: The Party Scene (2005), So Wrong, It's Right (2007), Nothing Personal (2009), Dirty Work (2011), Don't Panic (2012) and Future Hearts (2015). All Time Low released their first live album, Straight to DVD, in 2010, and released their second live album, Straight to DVD II: Past, Present and Future Hearts, on September 9, 2016. On February 17, 2017, the band announced a new single entitled "Dirty Laundry" on The Radio 1 Breakfast Show – their first single since their move from Hopeless Records to Fueled by Ramen.

The band consists of lead vocalist and rhythm guitarist Alex Gaskarth, lead guitarist and backing vocalist Jack Barakat, bassist and backing vocalist Zack Merrick and drummer Rian Dawson. The band's name is taken from lyrics in the song "Head on Collision" by New Found Glory.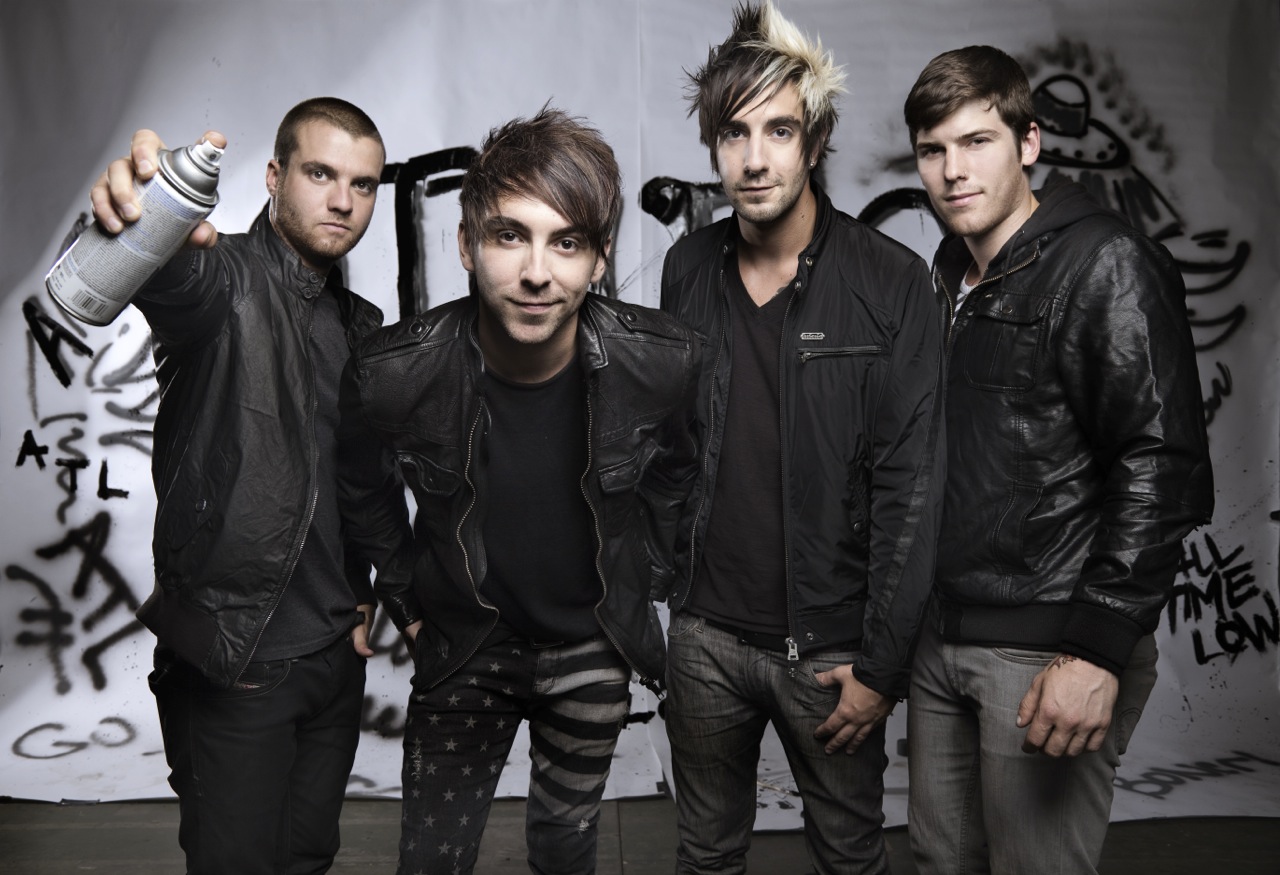 The band consistently tours year-long, has headlined numerous tours, appeared at music festivals including Warped Tour, Reading and Leeds and Soundwave.

In March 2014, All Time Low toured the UK as part of their "A Love Like War: UK Tour" before moving coming home for the remaining part of the tour. The music video for their song "The Irony of Choking on a Lifesaver" used clips from that tour and premiered on Kerrang!


In July 2015, the band won four awards at the 2015 Alternative Press Music Awards.

Their next album recorded with producer John Feldmanw, was the Future Hearts, its first single, "Something's Gotta Give", premiered on Radio One and got what some would call serious play.

The band played Soundwave 2015 in Australia and headlined sideshows. They headlined a spring US 2015 tour for the album with support from Issues, Tonight Alive and State Champs, and co-headlining a UK tour with You Me At Six. Future Hearts debuted at No. 2 on the Billboard 200, selling 75,000 copies in its first week, becoming the band's highest charting and biggest selling week ever.
It also topped the UK Albums Chart with almost 20,000 first week sales.

In July 2015, the band won four awards at the 2015 Alternative Press Music Awards.

The band has since toured and released music videos, "Runaways" premired in August 2015.

On September 1st, 2016, the band leaked a new song titled "Take Cover", which was later officially released with a music video the next day as a bonus track for their live album, "Straight to DVD II: Past, Present, and Future Hearts".

In mid-February 2017, the band announced a new song that premiered on BBC Radio 1 Breakfast Show with Nick Grimshaw, called "Dirty Laundry". The music video was directed by Pat Tracy, who had also directed the music video for "Missing You". This was the first release after changing record labels from Hopeless Records to Fueled by Ramen. Both songs are singles from their album, Last Young Renegade, which was released on June 2, 2017. The band also released their cover of "Longview" by Green Day for the documentary "Green Day: The Early Years".
Looking for that Friday weekend event and can't find it, try our custom "Google Search"