Houston's Online Weekend Entertainment Guide
Our Weekend Entertainment Picks for Weekend Saturdays
Saturday, July 29th, 2017

Cody Johnson
@Sam Houston Race Park
Saturday, July 29th, 2017 5:30 PM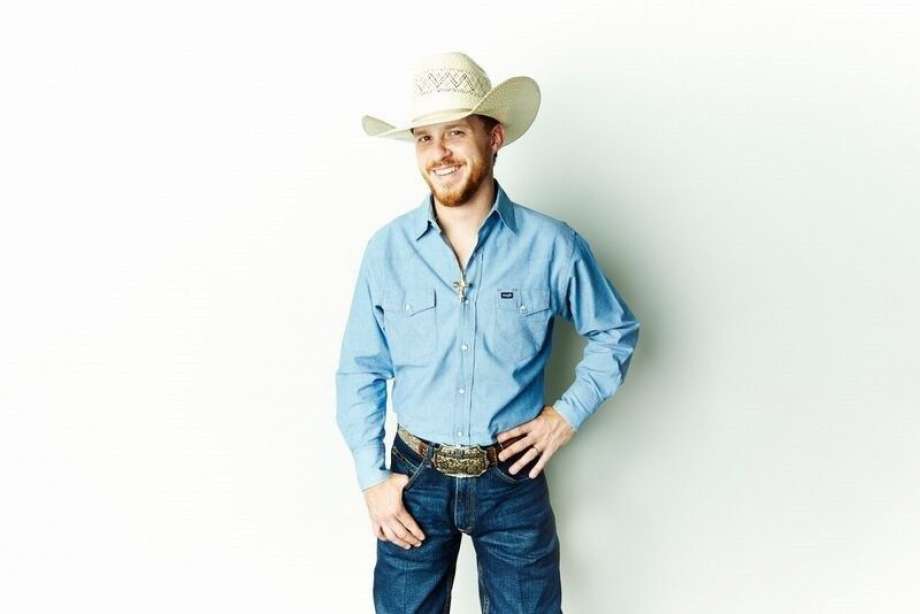 When Cody Johnson's Cowboy Like Me debuted in the Top 10 on the Billboard Country Albums chart back in January 2014, jaws dropped in offices all over Nashville.

"I got a lot of 'Who is this kid?'" Johnson says with a laugh two years later. "I love that. That was a new horizon. And I'm gonna work to make sure people know exactly who I am."

Johnson does that from the start in Gotta Be Me, a follow-up project that's loaded with solid country instrumentation and winsome melodies. In the first minute alone, he paints himself as a cowboy -- raised on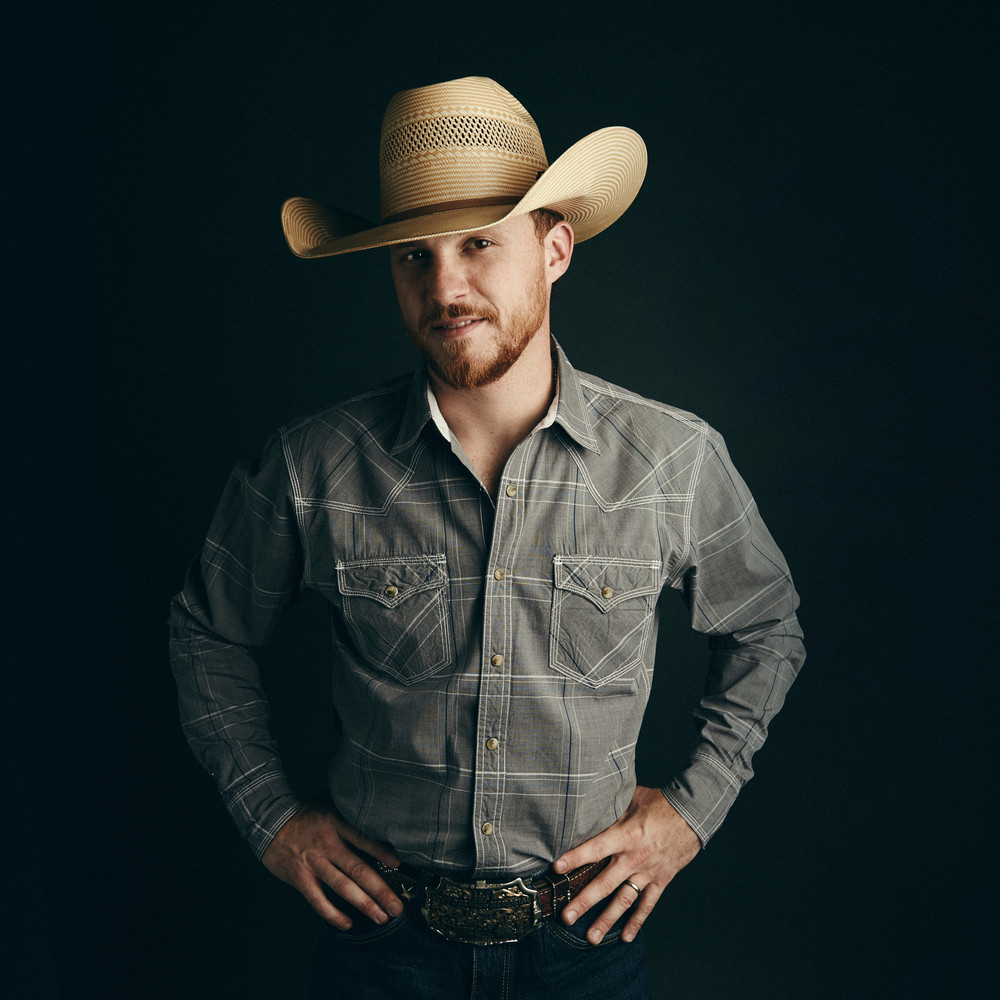 outlaw country -- who drinks too much, fights too much and won't apologize for having an opinion. By the time the 14-track journey is over, he's shared his rodeo history in "The Only One I Know (Cowboy Life)," demonstrated his woman's influence in "With You I Am" and paid homage to his gospel heritage in "I Can't Even Walk."

Johnson delivers it all with an uncanny confidence. His smoky baritone and ultra-Southern enunciation gives him a voice as uniquely identifiable as country kingpins Jason Aldean or Tim McGraw. And he uses it to convey a Texas-proud swagger, a real-man charm and an unwavering honesty about who he is, where he comes from and where he hopes to go.

"I'm a God-fearin', hard-workin', beer-drinkin', fightin', lovin' cowboy from Texas," he grins. "That's about it."

The hard-workin' part is key. The other parts are easily found in his music. It's intense, focused, sincere. And when he takes the stage, there's a Garth-like conviction to his performances. Johnson inhabits the songs, recreates their emotions because they're so familiar. And he's willing to lay bare those emotions because he's always been willing to risk. He lives in the moment behind that microphone, the same way he rode bulls in an earlier day.

"That's a very, very rough sport to be in," Johnson notes. "It's very, very rough on your body. It's very rough on your mind, and it's scary. I mean there's not a professional bull rider that won't tell you it's not scary. If it wasn't scary, we wouldn't do it."



Johnson pauses for just a beat. "I'm kind of an adrenaline junkie."

Needing a fix is part of the attraction in both the rodeo and music. In the former, there's always another buckle to chase, another bull to conquer for eight seconds. In the latter, there's always another fan to win over, another song to write. And in some ways, Johnson has been chasing something illusory, indefinable, since he first arrived on planet Earth in Southeast Texas.
"I'm a God-fearin', hard-workin', beer-drinkin', fightin', lovin' cowboy from Texas," he grins. "That's about it."
Johnson grew up in tiny Sebastapol, an unincorporated community on the eastern shore of the Trinity River that's never exceeded 500 residents. Even today, it's more than 30 miles to the nearest Walmart, in Huntsville, Texas, a town best known as the headquarters for the state's criminal justice department. It's a rough and tumble area, and it comes through in the music. Willie Nelson, Merle Haggard, George Strait, Billy Joe Shaver – their songs were all essential to the local clubs, and Johnson was exposed to their mysterious allure even before he was old enough to get in.
Cody Johnson
Sam Houston Race Park
7575 North Sam Houston Pkwy W.
Houston, TX
Directions
Saturday 7/29/2017 5:30 PM
view tickets
Houston's Monthly Weekend Planning Guide is update every weekend. It's free to subscribe.
Alfred Hitchcock's The 39 Steps
@Alley Theatre
Hubbard Stage

Now playing through August 17th, 2017
This narrative of "Alfred Hitchcock's The 39 Steps",
from Alley Theatre.org
ExxonMobil's Summer Chills returns in July with the comedy thriller Alfred Hitchcock's The 39 Steps. Packed with nonstop laughs and over 150 eccentric characters (played by four actors) the play is about a man with an ordinary life who meets a woman with a strong accent who says she's a spy. When he takes her home, she is murdered. Soon, a mysterious organization called "The 39 Steps" is hot on the man's trail in a nationwide manhunt that climaxes in a death-defying finale. A riotous blend of virtuoso performances and wildly inventive stagecraft, The 39 Steps amounts to an unforgettable evening of pure pleasure. Mark Shanahan returns to the Alley to direct The 39 Steps.

"What ARE the Thirty-Nine Steps?", cries Richard Hannay as the final reel of Alfred Hitchcock's early masterpiece unspools.
The question is more loaded than Hannay might realize.Hitchcock's film, on which Patrick Barlow's play is based, was released to
great acclaim in 1935 and would cement his reputation as one of Britain's finest filmmakers. Many of the director's favorite themes for Hitchcock aficionados can be found in this witty, suspenseful and often racy romantic
spy-thriller.

In The 39 Steps, Hitchcock throws into his cauldron of storytelling a severe mistrust of authority, a hero wrongly accused of murder, a wild journey through dangerous landscapes, a generous helping of wry humor, an examination of the battle between the sexes and, of course, a beautiful Hitchcock Blonde. All are signature ideas Hitchcock would return to again
and again, notably in Young and Innocent, The Man Who Knew Too Much, Saboteur, North By Northwestand Frenzy, which owe more than their fair share to the plot machinations of The 39 Steps.

Along with screenwriter Charles Bennett, Hitchcock would reinventThe 39 Steps from the ground floor up, adding such memorable characters as music hall performer Mr. Memory and the mysterious and alluring Annabella Schmidt. Most important, Hitchcock and Bennett would add a love interest for Hannay. As played by Madeleine Carroll, Pamela proves to be a perfect foil for Robert Donat's dashing Hannay. Hitchcock and Bennett knew that death defying escapes and sophisticated villains were important to their film, but it is safe to say that the movie is less concerned with the politics of war than it is with Hannay and Pamela's budding romance. Though Pamela calls Hannay "horrible and heartless," and Hannay is frustrated by this "buttoned headed little idiot," it is clear from their first stolen kiss on a train what Hitchcock has in mind for them. Of course, saving England is merely a happy by-product of falling in love! Based on a 1914 novel by John Buchan, Hitchcock's picture is markedly different than its source material. Hitchcock, an avid reader, had maintained that Buchan had "always been an influence" and admired his fiction greatly. The director recalled reading the book as a young man and determining that if "I ever became a filmmaker, I would make a picture of it.
Looking for that Saturday weekend event and can't find it
try our custom "Google Search"