Houston's Online Weekend Planning Entertainment Guide

Neil Diamond
@Toyota Center
Sunday, July 16th, 2017 8:00 PM
Neil Diamond was inducted into the Songwriters Hall of Fame in 1984 and into the Rock and Roll Hall of Fame in 2011. Additionally, Diamond received the Sammy Cahn Lifetime Achievement Award in 2000 and in 2011 was an honoree at The Kennedy Center. On the Hot 100 and Adult Contemporary charts, he has had eleven No. 1 singles: "Cracklin' Rosie", "Song Sung Blue", "Longfellow Serenade", "I've Been This Way Before", "If You Know What I Mean", "Desiree", "You Don't Bring Me Flowers", "America", "Yesterday's Songs", "Heartlight", and "I'm a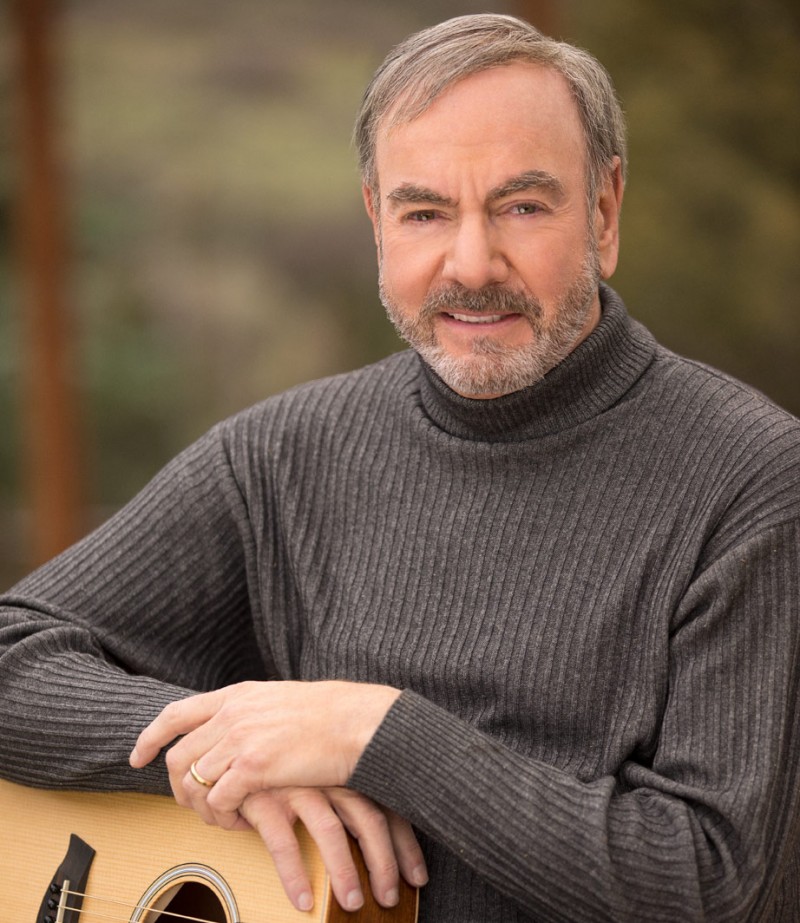 Believer". "Sweet Caroline" is played frequently at sporting events, and has become an anthem for the Boston Red Sox.

Diamond says when he was 16 years-old ,still in high school he spent a number of weeks at Surprise Lake Camp, a camp for Jewish children in upstate New York, there he was introduced like many of the campers to the performance of folk singer Pete Seeger who performed a small concerts. Dimond seeing the widely recognized singer perform, and watching other children singing songs for Seeger that they wrote themselves, had an immediate effect on him, who then became aware of the possibility of writing his own songs. "And the next thing, I got a guitar when we got back to Brooklyn, started to take lessons and almost immediately began to write songs," he said. Diamond adds his attraction to songwriting was the "first real interest" he had growing up, helping him release his "frustrations".

Diamond used his newly-developing skill writing lyrics to write poetry. By writing poems for girls in school, he soon learned it often won their hearts. His male classmates took note and began asking him to write poems for them which they would sing and use with equal success. He spent the summer following his graduation as a waiter in the Catskills resort area. There he first met Jaye Posner, who would, years later, become his wife.

Diamond would atended New York University as a pre-med major on a fencing scholarship. His skill at fencing made him a member of the 1960 NCAA men's championship team. However, he was often bored in classes, and found writing song lyrics more to his liking. He began cutting classes and taking the train up to Tin Pan Alley where he tried to get some of his songs heard by local music publishers. By his senior year, and just 10 units short of graduation, Sunbeam Music Publishing offered him a 16-week job writing songs for $50 a week, and he dropped out of college to accept it.

Diamond continues to tour throughout the world with a stop at Houston's Toyota Center.
The Lion King
@Sarofim Hall - Hobby Center
June 27th, 2017 through Sunday, July 23rd, 2017
The Lion King debuted back in 1997, in Minneapolis, Minnesota at their Orpheum Theatre, and it was an instant success before premiering on Broadway at the New Amsterdam Theater that October in previews with the official opening on November 13, 1997.

On June 13, 2006, the Broadway production moved to the Minskoff Theatre to make way for the musical version of Mary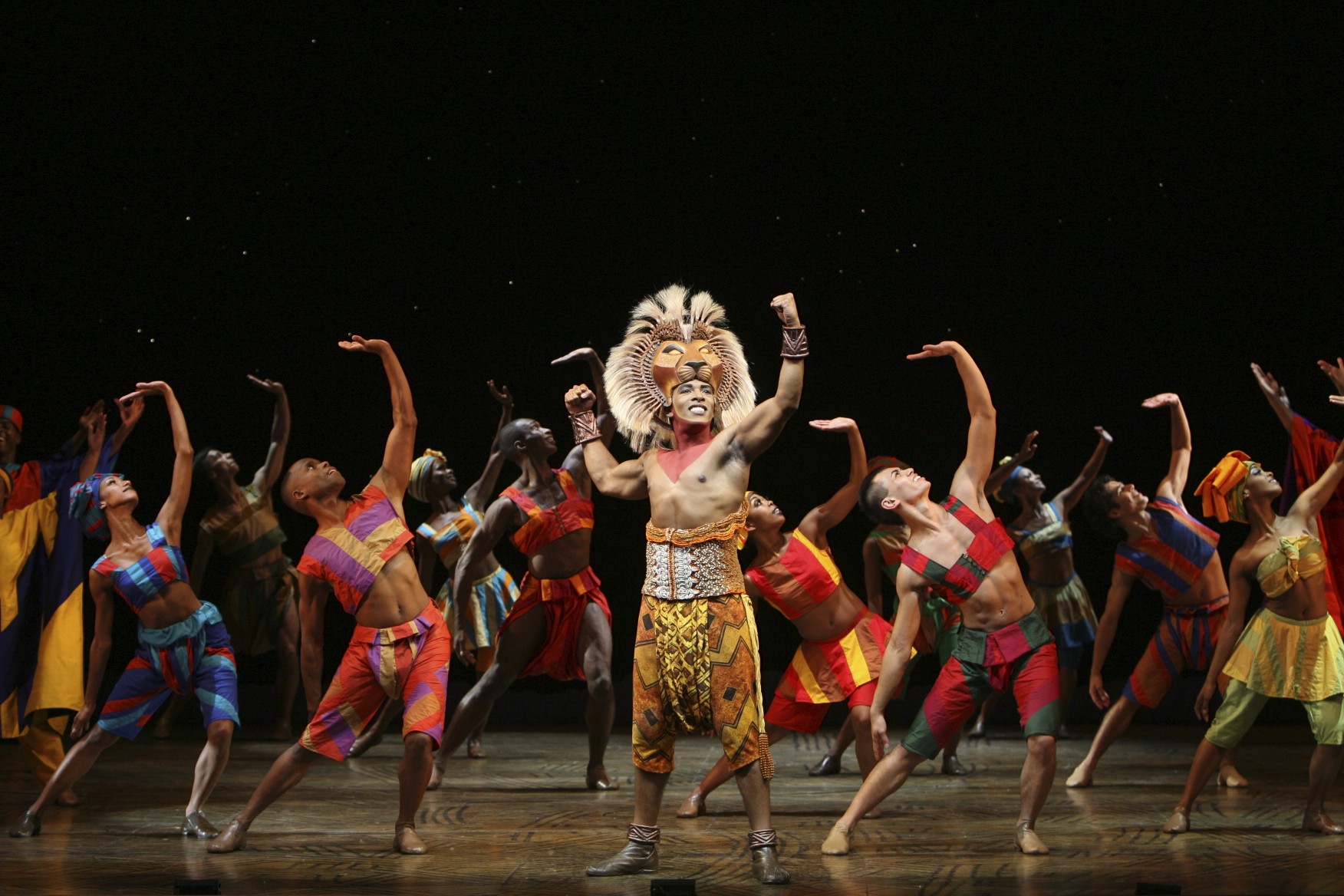 Poppins, where it is still running to thi day, after more than 6,700 performances. It is Broadway's third longest-running show in history and the highest grossing Broadway production of all time, having grossed more than $1 billion.

Many of the animals portrayed in the production are actors in costume using extra tools to move their costumes. For example, the giraffes are portrayed by actors walking on stilts. For principal characters such as Mufasa and Scar, the costumes feature mechanical headpieces that can be raised and lowered to foster the illusion of a cat "lunging" at another. Other characters, such as the hyenas, Zazu, Timon, and Pumbaa, are portrayed by actors in life-sized puppets or costumes.
Under Scar's rule, the Circle
of Life is out of balance
and a drought has hit the Pride Lands.

The musical opens:
As the sun rises, Rafiki the mandrill calls the animals to Pride Rock. She greets King Mufasa and Queen Sarabi before presenting their cub to the gathered animals ("Circle of Life"). Elsewhere, Mufasa's the king of the pride and his brother, Scar, laments his lost chance at becoming king, since Mufasa has a son. Back at her baobab tree, Rafiki paints an image of the cub and asks the spirits to conjure the new prince's name: Simba.
But the plot thickens:

By the elephant graveyard, Scar tells the hyenas of his plan to kill Mufasa and Simba so that he can become king. He raises an army of hyenas, promising that they will never go hungry again if they support him ("Be Prepared"). Scar takes Simba to a gorge and tells him to wait there. On Scar's signal, the hyenas start a wildebeest stampede into the gorge ("The Stampede"). Scar tells Mufasa that Simba is trapped in the gorge. Mufasa leaps into the stampede and manages to save his son, but as he tries to escape, Scar throws him off the cliff back into the stampede, killing him.

The chorus, dressed in colorful clothes with ornate bird puppets and kites, begin the Second Act ("One by One"). As the song ends, however, beautiful birds are replaced by vultures and gazelle skeletons. Under Scar's rule, the Circle of Life is out of balance and a drought has hit the Pride Lands. Zazu, now a prisoner of Scar, listens to the king's woes. The hyenas are complaining about the lack of food, but Scar is only concerned with himself and why he is not loved. He is haunted by visions of Mufasa and rapidly switches between delusional confidence and paranoid despair ("The Madness of King Scar"). Nala arrives to confront Scar about the famine and Scar decides she will be his queen and give him cubs. Nala fiercely rebukes him and resolves to leave the Pride Lands to find help. Rafiki and the lionesses bless her for her journey ("Shadowland").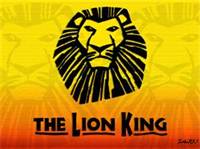 Tickets provided by Ticket liquidators.com
Looking for that Sunday weekend event and can't find it try our custom "Google Search"