Houston's Online Weekend Entertainment Guide
Our JuneFriday Weekend Entertainment Picks
Kenny Neal
@Fitzgerald's Houston-Upstairs
Friday June 9th, 2017 8:00 PM
Kenny Neal is an acclaimed multi-instrumentalist and is widely renowned as a modern swamp-blues master. His new release, Hooked On Your Love, follows the triumph of his multi-award winning 2008 comeback album, Let Life Flow. An outstanding success, the CD raked in the accolades: three prestigious Album Of The Year awards, two Song of The Year awards for the title track, and Kenny himself garnered two Artist of the Year honors.

It was clear that Kenny touched something deep in the blues community with his soulful guitar playing and uplifting songwriting, and his hot streak continues with a batch of new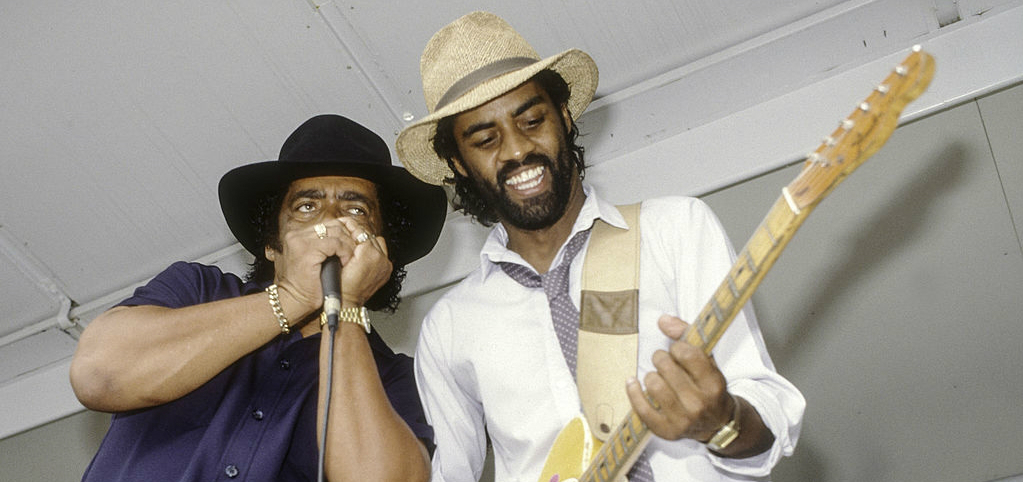 songs. Hooked On Your Love covers the plethora of accomplished roots styles Kenny has become known for. The tasty musical gumbo of swamp-boogie, jazz, R&B, and straight-ahead blues all swirl together on this new CD.

The 60 year-old, Kenny Neal hails from New Orleans and raised in Baton Rouge. He began playing music at a very young age, learning the basics from his father, singer and blues harmonica player, Raful Neal. Family friends like Lazy Lester, Buddy Guy and Slim Harpo also contributed to Kenny&146;s early musical education. In fact, it was Harpo who gave the crying three-year-old a harmonica to pacify him. Kenny stopped crying that day, and eventually learned to play the harmonica. Along the way, he also mastered the bass, trumpet, piano and guitar. At 13, he joined his father's band and began paying his musical dues. Four years later, he was recruited and toured extensively as Buddy Guy's bass player.
The new album casts that
potent Neal spell
of deep grooves
and deep feelings that
put him where he is today.

Following Buddy's advice to concentrate on his guitar playing, Kenny relocated to Toronto, and along with his brothers Raful, Jr., Noel, Larry and Ronnie – formed the Neal Brothers Band, honing his chops backing up visiting blues stars. Through the years, he has shared the stage or worked with a who's-who list of blues and R&B greats at one time or another, including B.B. King, Bonnie Raitt, Muddy Waters, Aaron Neville, Buddy Guy and John Lee Hooker. Later, he fronted Canada's Downchild Blues Band, before returning to Baton Rouge to begin his solo career.

Signing with Alligator Records in 1988, Kenny began releasing a series of consistently lauded albums featuring his laid-back, Baton Rouge blues, with a modern spin on the Louisiana sound he grew up with. Throughout this period, Kenny distinguished himself as one of the brightest prospects of the contemporary blues scene, receiving great critical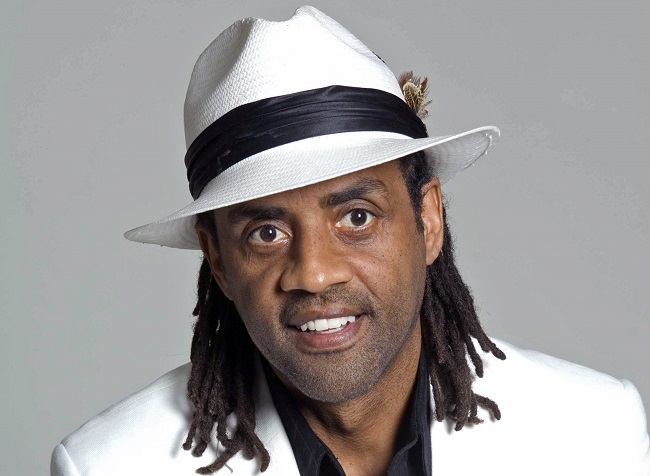 acclaim in the process. The Chicago Tribune pegged Kenny as "one of a mere handful of truly inventive young contemporary guitarists, Neal has something fresh to say and the chops with which to say it," while AllMusic said his "gruff-before-their-time vocals retain their swamp sensibility, while assuming a bright contemporary feel that tabs him as a leading contender for future blues stardom." Blues Revue agreed, calling Kenny "one of the brightest young stars on the blues horizon, and a gifted artist."

In 1991, Kenny branched out into the world of acting when he starred as the lead in the much-acclaimed musical, Mule Bone, a lost play written by the famed African-American poet Langston Hughes and folklorist Zora Neale Hurston in 1930. Featuring music written by Taj Mahal, Kenny's performances garnered a prestigious Theater World Award for "The Most Outstanding New Talent On and Off Broadway," and he concurrently set two Hughes poems to music on the album Walking With Fire.
Writing, playing, and singing with a renewed sense of purpose and energy, he used the time to craft an inspired collection of songs that make up Let Life Flow. Released in 2008, the CD met with immediate critical success. Vintage Guitar said, "Kenny Neal's new release is full of blues and soul music of the highest standard. While Neal's always been one of his generation's finest bluesmen, Let Life Flow helps push him into the upper echelon of the genre. His maturity, mastery of the music, and sheer determination show it, making this one of 2008's best."

After his impressive run with Alligator, Kenny switched to Telarc, and continued to release albums highlighting his developing skills as a songwriter, as well as interpreting songs from musicians as diverse as Bob Dylan, John Hiatt, and Nick Lowe. His 2004 release with Billy Branch, Double Take, garnered Kenny a W.C. Handy award for Best Album. More recently, Kenny released A Tribute to Slim Harpo and Raful Neal, which pays homage to blues harp icon Harpo as well as Kenny's father, who passed away as the album was being completed.

After relocating to the Bay Area in 2004, Kenny began hosting his own local cable TV program, "Neal's Place." The show features Kenny jamming and talking with the many international blues stars he has met and performed with, as well as local artists he has spotted at festivals and clubs. Filmed in front of a live studio audience, "Neal's Place" has a relaxed, informal atmosphere that brings out the best in the artists, while giving an unscripted, improvisational edge to the performances.

In 2005, health problems forced Kenny to completely stop performing and recording for a few years. And, within an eleven month span during this recovery period, Neal lost his dad, sister, and brother. In the best blues tradition, Neal took the tragedies, adversity and heartbreak of those years and turned them into great songs and performances.
Kenny Neal
Fitzgerald's
Houston-Upstairs
2706 White Oak Dr
Houston, TX
Directions
Friday 6/9/2017 8:00 PM
view tickets



Living Blues magazine added, "His latest effort is a resounding affirmation of his talents as a musician, songwriter, and singer," while About.com offered that "Kenny Neal's Let Life Flow album should be considered a masterpiece."

The critical acclaim and passel of awards that followed are testament to not only the album's soulful grooves, but also to the deep, emotional resonance in Kenny's perseverance in face of life's trials.

Kenny was able to return to the scene and the stage with a new vigor and outlook on life. With these, he entered the studio to whip up the good time gumbo of Hooked On Your Love.

The new album casts that potent Neal spell of deep grooves and deep feelings that put him where he is today. With tunes like swampy Louisiana look-back "Down In The Swamp," the funky shuffle of Memphis in his take on "Blind Crippled Or Crazy," or the soul searching blues of "Bitter With The Sweet," Hooked On Your Love extends the spirit of his acclaimed Let Life Flow. Take a listen and prepare to be hooked.
Ballyhoo!
@Scout Bar-Houston
Friday, June 9, 2017 8:00 PM

Ballyhoo! started back in july of 1995.

The band's self-released album Do It For The Money! contained the songs "Cali Girl" and "Cerveza." The follow-up, Cheers!, was produced by Scotch Ralston (311). The album also features mix work by 311 drummer, Chad Sexton.

Ballyhoo! released a single, "Front Porch," in October 2010.

The band's album Daydreams was the group's first release under Pepper's LAW Records. The 12-track album was recorded and produced at Sound Lounge studios in Orlando, Florida by Greg Shields and Mike Stebe and released in September 2011. The band's "Daydreams" single "Last Night" saw rotation at various alternative radio stations including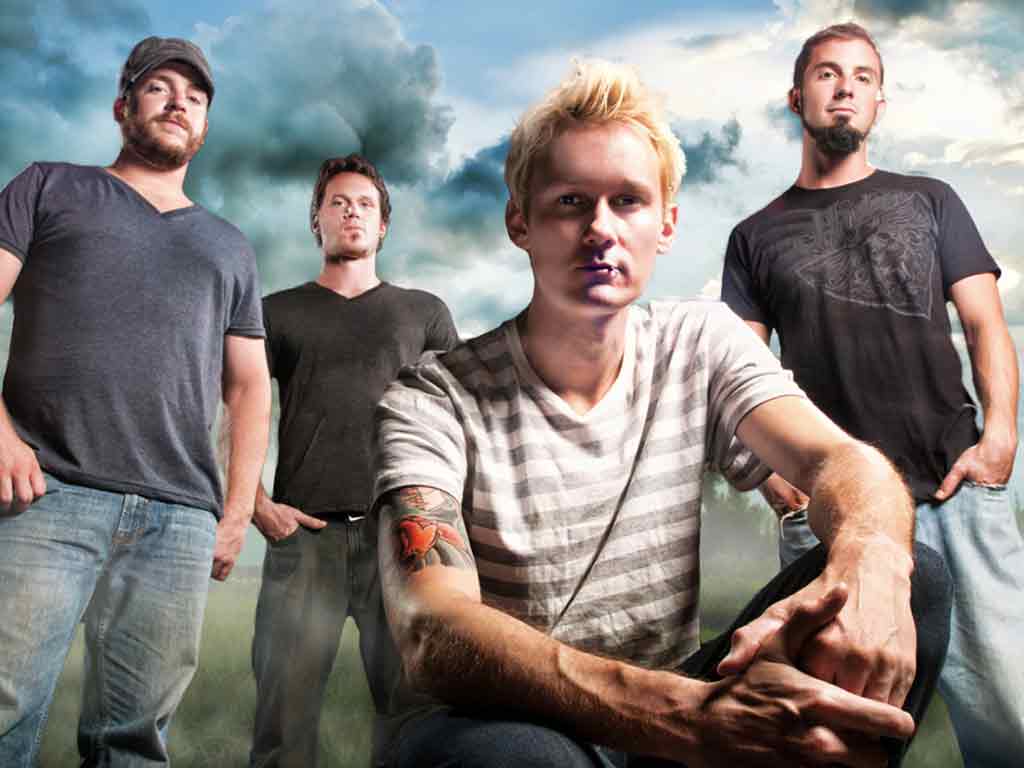 WHFS Baltimore, WRFF Philadelphia, KUKQ Phoenix, Star 101.9 Honolulu, & SiriusXM/Faction, as well as various specialty shows around the country. The band's single "Walk Away" is next and poised to open even more doors at radio with its melodic chorus and sing along vibe. Yesod Williams, owner of the band's label LAW Records says of his newest addition, "Having BALLYHOO! join the LAW family is a perfect fit. They are an incredibly talented band with a really catchy style".
The group's music has appeared in numerous surf/skate videos and compilation albums including "Forever Free: A Tribute to Sublime," which featured a cover of "40 Oz. to Freedom." Ballyhoo! songs also appear in the feature films "Beach Kings" and "Road Trip: Beer Pong."

The band was listed on MTV's Top 100 Bands to Watch by the Artist on the Verge Project.

"Pineapple Grenade", Ballyhoo!'s 5th album was recorded in three weeks in January 2013 and was released June 25th, 2013. This is the first album produced under Right Coast Records, the members Ballyhoo!'s record label. "No Good" was produced by Rome Ramirez from Sublime with Rome.
This Weekend's Essential Movies Weekend America Networks
Looking for that Friday weekend event and can't find it, try our custom "Google Search"