Houston's Online Weekend Entertainment Guide
Our May Friday Weekend Entertainment Picks
Sunnery James & Ryan Marciano
@Stereo Live
Friday, June 2nd, 2017 9:00 PM
Their style has been described in a variety of ways, ranging from funky and tribal to hard and underground. Axwell has been quoted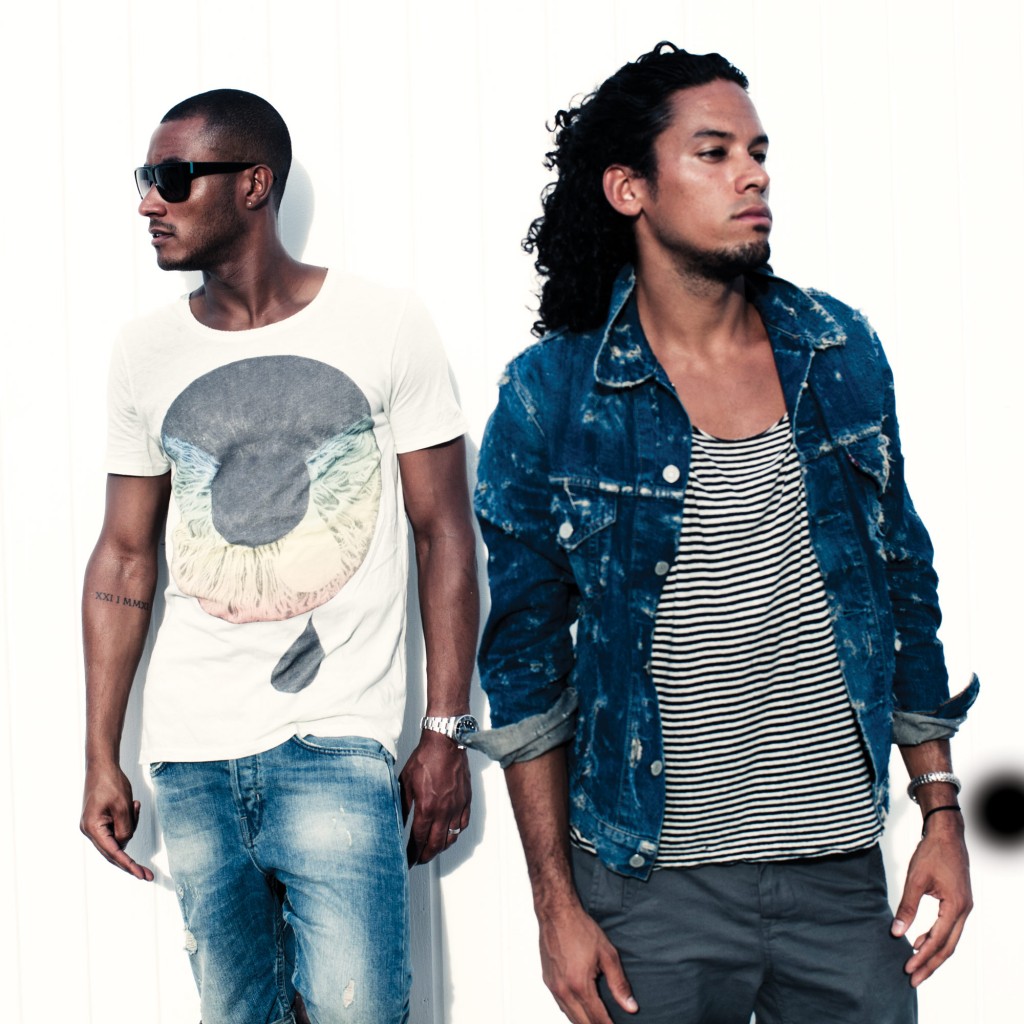 as saying, "If there were a Dutch version of Swedish House Mafia, it would be Sunnery James and Ryan Marciano." Impressive accolade for these relative newcomers, who were plucked from their obscure retail jobs back in 2008. It seems their funky house sound and infectious party vibe has struck a chord with party-goers, and after gaining popularity in their home country, these best friends have now taken their electric energy worldwide!
"I think the most important thing, and what we did, is just do your own thing. It works for us; you never want to try to follow anyone else.
It's good to get inspiration from somebody,
but you never want to copy that person because you won't feel the same thing"
James and Marciano are both from Amsterdam, Holland. They grew up in the same neighborhood and eventually met when James hired Marciano as in intern at a retail store he had been working at.

In a recent interview with the Examiner, James recounts that initial encounter: "When I hired him we instantly became friends. Since the first day we worked together it was friendship, and every day we would talk about music and everything, just like today. That was about 13-14 years ago." Their mutual passions for music and DJing led them to local gigs and then eventually to producing their own tracks.

In May 2008 they released their first track, "Pina." One month later, James and Marciano released the club hit "Lift U Up," featuring Melvin Reese and Chappell. After these successful productions, James and Marciano continued with tracks such as "The Desert," and several remixes such as Sander Kleinenberg's "This Is Our Night" and Kaskade's "Dynasty." In February 2010, Sunnery and Ryan launched their very own "Amazone Project" event in the Heineken Music Hall Amsterdam.

"We are the kind of DJs who don't like to throw tracks on people. We just bring the vibe. We like to approach it old school; DJing, the art of DJing, and how it all started. Our style shows a lot of respect to guys like Carl Cox and Erick Morillo." And of course they are very big fans of each of the members that make up Swedish House Mafia, AN21, and Luciano.


When asked to drop some advice for aspiring DJs and producers, James had this to say: "I think the most important thing, and what we did, is just do your own thing. It works for us; you never want to try to follow anyone else. It's good to get inspiration from somebody, but you never want to copy that person because you won't feel the same thing. You have to feel it for yourself. And people will genuinely recognize it and believe it, you can do mash-ups and everything but just make them original and your own. That's the main tip, if you want to become a DJ – do your own thing." Marciano adds: "And work really, really hard – because it is not easy."
Sunnery James & Ryan Marciano
Stereo Live
6400 Richmond Ave.
Houston, TX
Directions
Friday 6/2/2017 9:00 PM
view tickets
Houston Ballet
Presents Tempest
@Brown Theater Wortham Center
In this co-production with Birmingham Royal Ballet, David Bintley's The Tempest conjures up exhilarating new magic from William Shakespeare's late masterpiece. The Tempest is a powerful story of one man's determined to right past wrongs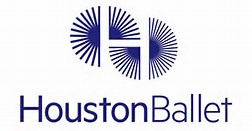 by all means and the consequences of his actions. Set on an enchanted island, magic and mayhem run wild with a cast of colorful characters, featuring a commissioned score by acclaimed British composer Sally Beamish and extraordinary designs by Rae Smith (War Horse). Bintley's The Tempest is a spectacular ballet production that defines the power of love and magic of forgiveness.
This will be Houston Ballet's 1st time performing The Tempest; it is also a co-production with Birmingham Royal Ballet. Houston Ballet performed Bintley's Aladdin in 2014. Houston Ballet's performances of The Tempest sponsored by: Chevron."
ACT I

Alonso, the King of Naples, is returning from his daughter's wedding in Tunis. He is accompanied by his son Ferdinand, his brother Sebastian, and Antonio, the Duke of Milan. Their ship is caught in a furious storm and all the passengers and crew are thrown into the boiling sea.

Prospero, the former Duke of Milan and a magician of some Power, and his 15-year-old daughter, Miranda, are watching the tempest from their island home. He tells her, for the first time, how they came to be castaways. 12 years before, when he had been Duke of Milan, his brother Antonio had, with the aid of Alonso and Sebastian, usurped Prospero, and cast him and the baby Miranda adrift on the sea. Providence had washed them ashore on this island and Prospero had turned the only inhabitant, Caliban, a deformed and savage creature, into his slave.

Prospero has used his time on the island to develop his magic powers and now commands a host of spirits, foremost amongst whom is Ariel, an airy spirit who has overseen the magical tempest that has brought Prospero's enemies within his grasp. The ship's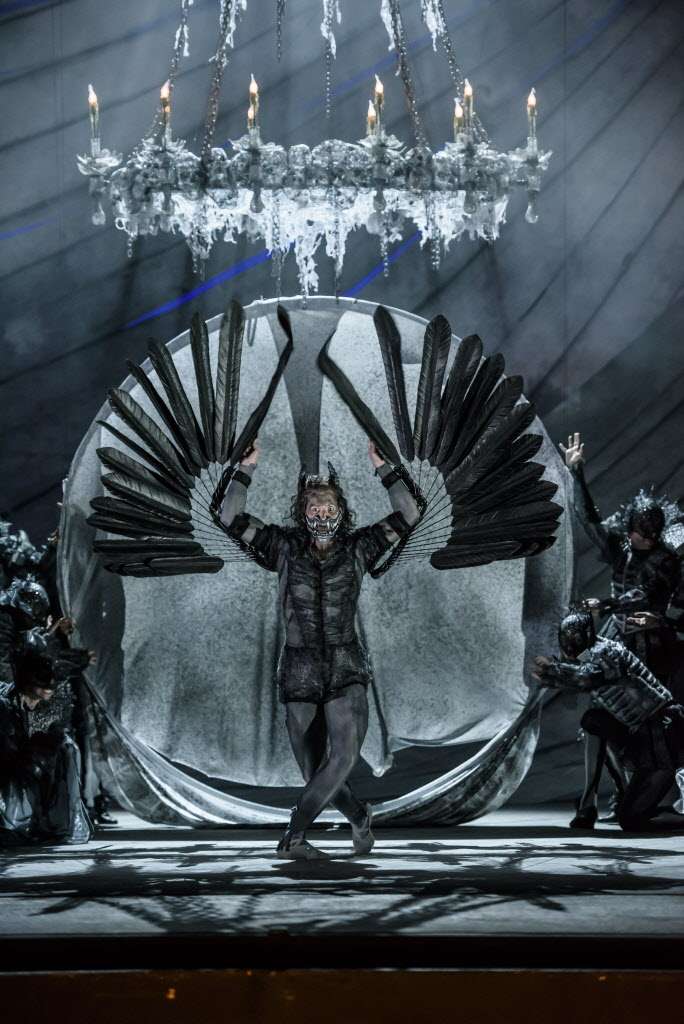 passengers are cast up on the island unharmed. Alonso believes his son to be dead, but Ferdinand has landed on another part of the island where he encounters Miranda and the two instantly fall in love.

Apart from her father and Caliban, he is the first man she has ever seen. Prospero plans to wed his daughter to Ferdinand but first puts the prince to manual labour in order to prove his love. On another part of the island, Ariel leads the King towards Prospero's cave. During this journey Antonio persuades Sebastian to kill Alonso so that Sebastian may become king. Two other members of the party, Trinculo, the court jester, and Stephano, a drunken butler, are also wandering about on the island. Caliban recruits them to help overthrow his hated master. They all get drunk then set off for Prospero's cave.

ACT II

Caliban and his newfound master Stephano continue their journey towards Prospero's cell with the intention of murdering the magus and seizing the island.

Antonio and Sebastian, still looking for an opportunity to murder King Alonso, are presented with the illusion of a great banquet which suddenly vanishes to be replaced by a hellish vision of Ariel as a winged harpy, who accuses them of their previous crimes against Prospero. The Royal party is driven mad by this manifestation.

Meanwhile, Prospero has released Ferdinand and given his blessing to the marriage of the two young people. He conjures up a masque to celebrate their contract of true love but it is abruptly brought to an end when the three would-be usurpers Caliban, Stephano and Trinculo arrive. However they are distracted by some gaudily coloured clothes that have been hung out for them, then chased away by spirits who have taken on the form of a pack of hounds.

Ariel conjures up another tempest, which drives all the castaways to Prospero's cave. There they are all spell-stopped and within Prospero's power, but in an about-face Prospero reveals his great humanity and in declaring that'...the rarer action is in virtue than in vengeance', he ends the cycle of hatred, envy and revenge by forgiving his brother Antonio, and restoring Alonso's son Ferdinand to him. Even Caliban's crimes are forgiven him as Prospero acknowledges his own part in creating the creature's anger and resentment.

Mariners arrive to announce that the ship is miraculously saved, anchored off the island and ready to sail. Prospero renounces magic and prepares to return to Milan to resume his dukedom. Ariel is set free and Caliban is left as sole inhabitant and king of the island.

--DAVID BINTLEY
Looking for that Friday weekend event and can't find it, try our custom "Google Search"