Legends of Hip Hop
@NRG Arena
Saturday 11/9/2019 8:00 PM
This weekend (Saturday, October 9th, 2019) in N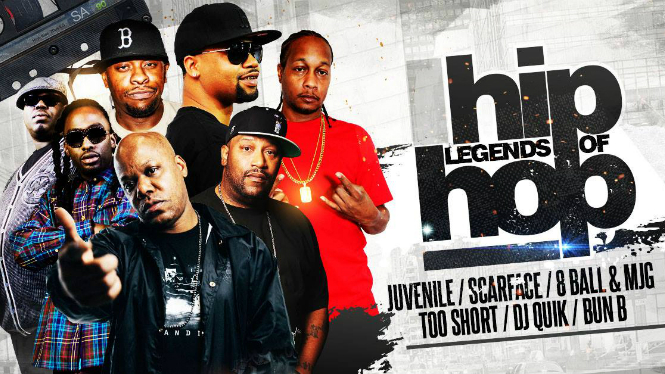 RG Park at the arena it's the national tour "Legends of Hip Hop" a throwback to the 90's it should be called when E-40, Mystical, Scarface, 8 Ball & MJG, Too Short, Bun B, and DJ Quik take the stage.
Earl T. Stevens better known by his stage name E-40 is a founding member of the rap group The Click, and the founder of Sick Wid It Records. He has released twenty-eight studio albums to date, appeared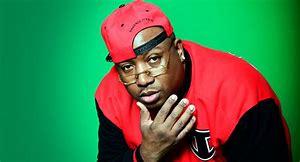 on numerous movie soundtracks, and has also done guest appearances on a host of other rap albums. Initially an underground artist, his 1995 solo album In a Major Way opened him up to a wider audience. Beginning in 1998, he began collaborating with more mainstream rappers outside the Bay Area. He rose to even higher mainstream popularity in 2006 with his single "Tell Me When to Go" which was produced by Lil Jon.

Mystikal as a teenager he got caught up in the fads of the breakdancing and toyed around with rudimentary rhyming and rapping calling himself "Mystikal Mike". LL Cool J became one of his idols as he grew more into rapping. After graduation, Mystikal joined the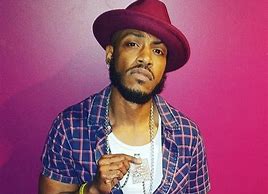 United States Army enlisted as a combat engineer where he served in the Persian Gulf War during combat operations. While in the military, he took psychology and business classes, but spent more time performing raps in NCO clubs. "His voice control, what he can do with his mouth—you might listen to his CD and think you're hearing sound effects, but it's his voice," says Robert Shaw, who heads up the management division of the Big Boy operation.
Todd Anthony Shaw, known by the stage name Too Short (stylized as Too $hort), is a rapper, record producer, and actor. Too Short is best known for his hit songs, such as "The Ghetto" and "Blow the Whistle".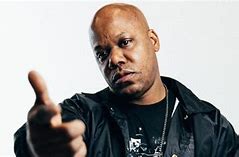 Too Short is credited as being one of the pioneer rappers of West Coast hip hop. He first began recording in 1985, becoming one of Oakland's better-known underground emcees, before he signed a deal with Jive Records in 1987, releasing his mainstream debut album Born to Mack. He experienced his first widespread success with his 1989 follow-up album Life Is... Too Short and remained one of the most popular rappers into the 1990s. His rap lyrics are primarily about pimping, drug use, surviving, and promiscuity.

Brad Terrence Jordan, known by his stage name Scarface, is an American rapper and record producer, best known as a member of the Geto Boys, a hip-hop group from Houston, Texas. He grew up in Houston and is originally from the city's South Acres (Crestmont Park) neighborhood. He began his career as DJ Akshen (pronounced Action) recording and deejaying for Lil' Troy's Short Stop, a local record label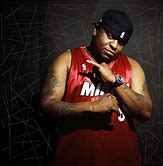 in Houston. After releasing the 12" single "Scarface/Another Head Put To Rest" (1989), written by Chris "Mr. 3-2" Barriere and produced by Def Jam Blaster,Bruce "Grim" Rhodes, he would go on to sign with Rap-A-Lot and join a group who were collectively known as Geto Boys replacing a member who left, and released the group's second album Grip It! On That Other Level (1989), a highly successful album that garnered the group a large fanbase, in spite of their violent lyrics keeping them from radio and MTV. He took his stage name from the 1983 film Scarface.
8Ball & MJG first appeared on the rap scene with their underground 1991 album Listen to the Lyrics. In 1993, they released the successful album Comin' Out Hard. Their subsequent albums in the 1990s, including 1994's On the Outside Looking In, and 1995's On Top of the World cemented their status as some of the South's best rappers. On Top of the World was particularly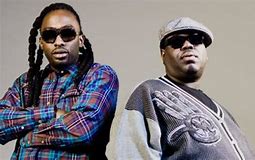 successful, peaking at #8 on the Billboard Hot 200 and being certified Gold. It also contained the song "Space Age Pimpin'", which was 8Ball & MJG's first single to chart, reaching #58 on the Hot R&B/Hip-Hop Singles and Tracks chart and #22 on the Hot Rap Singles chart. After those albums both 8Ball & MJG released solo albums, first MJG's No More Glory in 1997 and then 8Ball's Lost in 1998. They reunited in 1999 to release their fourth album as a group, titled In Our Lifetime. One year later in 2000, they released their fifth group album entitled Space Age 4 Eva.
Commercially one of the high points of 8Ball & MJG's career was their being featured on Three 6 Mafia's hit song "Stay Fly" in 2005. That song peaked at #13 on the Billboard Hot 100, which is the biggest hit of Three 6 Mafia's career and the biggest hit for 8Ball & MJ.
Bernard James Freeman, known professionally as Bun B is best known as one half of the southern rap duo UGK (UnderGround Kingz), a group he formed in 1987 alongside Pimp C. Aside from his work with UGK, Bun B has released four solo albums, including 2010's Trill OG, which received the rare 5 mic rating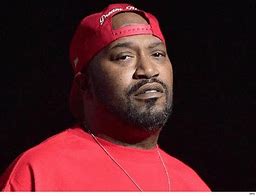 from The Source.
In the Spring of 2011, Bun B joined the faculty of Rice University as a Distinguished Lecturer. He taught a course in the School of the Humanities on Hip-Hop and Religion. Into 2013 Bun B continues to teach the course twice a week
Rapper, songwriter, record producer, David Marvin Blake better known by his stage name DJ Quik. According to Quik himself, his stage name reflects his ability to produce records in a short period of time. Some of his top songs include "Tonite", "Born and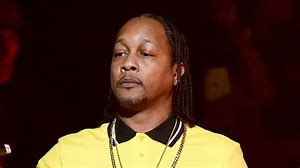 Raised in Compton" and "Jus Lyke Compton".
DJ Quick began selling homemade mixtapes (notably The Red Tape, 1987) after he received a turntable for his 8th grade promotion. He then began doing shows around Southern California, many ended in rival gang related altercations. He was a member of the Westside Tree Top Piru. In his junior year in high school, Quik dropped out. For a period of about three years he was homeless after his mother lost her home, due to foreclosure. He would later go on to say that after his success in the rap world, many of his family members "popped up"
The 90's rapper had a tumultuous time growing up in southern California in 2011 telling LA Weekly, "I realized that I'd been subjugating horrible things that had happened since childhood," Quik says. "Every memory was a different trauma. I wondered how I survived."

NRG Stadium
NRG Pkwy
Houston, TX
Directions
Saturday 11/9/2019 8:00 PM
Ticket Information