Legendz of the Streetz
Presented By We Are Live Entertainment
@Toyota Center
Saturday 10/9/2021 7:00 PM
This concert at Toyota Center originally scheduled for May 9th, 2020 was rescheduled for October 9, 2021. All tickets purchased from the originally scheduled date are still valid.
The who's who of hip hop will be at Toyota Center on October 9th as the absolutely stacked Legendz of the Streetz Tour makes their way to the Bayou City. It'll be Rick Ross, Jeezy, Gucci Mane, 2 Chainz, Fabolous, Lil Kim, Boosie Badazz, DJ Drama and other surprise guests says We are Live Entertainment.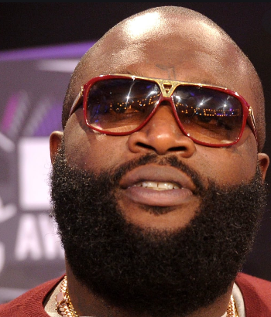 Rick Ross
Hustlin' was the first single from Ross' debut album 'Port of Miami' that skyrocketed him to fame, cementing itself in the Billboard Hot 100, a pretty impressive feat for an as-yet-unknown artist. Rick Ross is a rapper and entrepreneur who was the first artist signed to P. Diddy's Ciroc Entertainment. Despite his legal troubles and infamous rivalry with 50 Cent, Ross is a respected and prolific artist. He founded his own music label, Maybach Music Group, in 2009.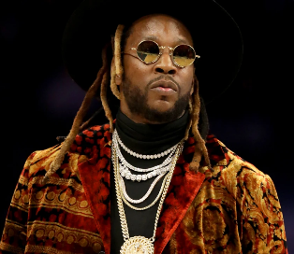 2 Chainz
2 Chainz played collegiate basketball at Alabama State University in the 1990's. In 2019, the College Park native joined the Skyhawks' ownership group.
"College Park is very much a part of me. I graduated high school from College Park. It seemed like the right thing to do. The owners from the Hawks reached out maybe four or five years ago about the plan on moving a G League team here to Atlanta, and having me assist and be a part of that journey, that's how I'm here today," he said.
2 Chainz said he's proud of the players and appreciative of them for coming out to tryouts and putting their "best foot forward."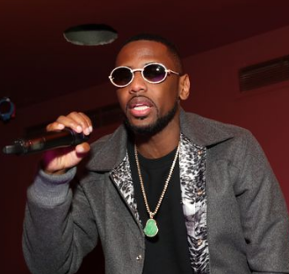 Fabolous
Fabolous, whose real name is John David Jackson, is a New York-based rapper known for top 10 hits like "Into You," "Make Me Better," "Breathe," "Can't Let You Go," "Young'n (Holla Back)," "Can't Deny It," "You Be Killin' 'Em" and "Throw It In The Bag." He's also collaborated with artists like Christina Milian ("Dip It Low"), The-Dream ("Shawty is a 10″), Trey Songz ("Say Aah") and Meek Mill ("Uptown Vibes").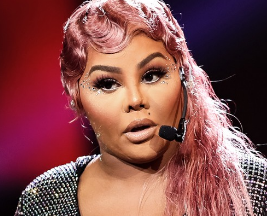 Lil Kim
Lil' Kim found success as a female rapper starting in the mid '90s, with her explicit lyrics and sexy persona under the guidance of hip-hop icon Biggie Smalls.
Notorious for her flesh-baring image and sexually explicit lyrics, Lil' Kim shot to fame in the latter half of the 1990s. But behind her spike-heeled "gangsta porno rap" ferocity lay a conflicted, vulnerable side of her character. She came from a broken home, and as a teenager had endured a violent relationship with her father. As a result she ran away and fell into an outwardly glamorous, but dangerous and exploitative world of pimps and drug dealers. She was discovered by Christopher Wallace, aka the Notorious B.I.G., who turned her into a star and became her lover before he was murdered in 1997 — a crime that has never been solved.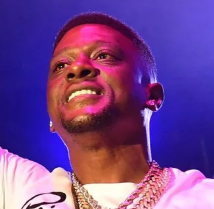 Boosie Badazz
Torrence Ivy Hatch Jr., better known by his stage name Boosie BadAzz or simply Boosie. Complex.com is reporting, "After a disappointing debut week, Boosie Badazz asked Drake to help promote his My Struggle biopic in the Canadian market in order to improve its sales.
"Ay Drake, I need you to tell Canada fuck with my biopic," Boosie said in a new Instagram video. "Go f*ck with my film. Go on tell the 6 go fuck with my film. [I] know you got power. Help me out, n****a." Shortly after his plea, Boosie took to Twitter on Tuesday to say that his Instagram had been suspended due to asking Drake for help. The Baton Rouge MC had already had his account disabled back in August, after he slapped a man in the music video for his DaBaby collab "Period."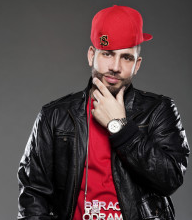 DJ Drama
Tyree Cinque Simmons, professionally known as DJ Drama. It is no surprise that DJ Drama has come to gain the national recognition he now enjoys. After hosting and spinning at some of Atlantas biggest events for the likes of Diddy, Allen Iverson, Lil Jon and Jermaine Dupri, Drama became well known amongst industry tastemakers as one whos soulful, eclectic style and ear for new talent could provide entertainment outside of the mainstream. The reputation he gained from his accomplishments in the Atlanta markets has led to a national and international fan base which allows him to travel and perform at venues, events and universities across the globe.

Looking for that Saturday weekend event and can't find it
try our custom "Google Search"