March Friday Weekend Picks
Tuesday 12/19/2019 thru Sunday 3/3/2019
It was the music of ABBA first, then what critics called a jukebox musical on the stage with the creation eventually becoming a big screen cult classic.
It's time to get squeeze into those flared jumpsuits, because Mamma Mia is hitting Houston. One of the most successful jukebox musicals of all time, Mamma Mia is a sunny romantic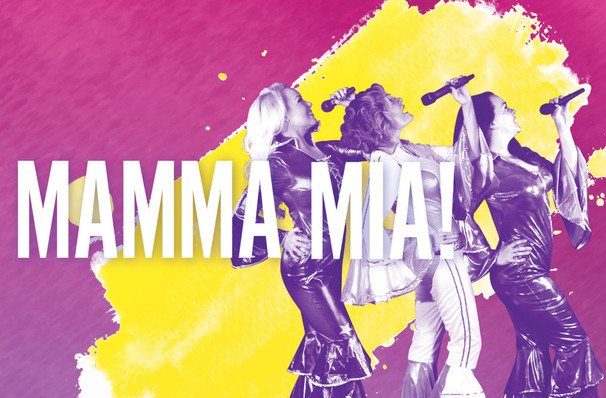 comedy set on an idyllic Mediterranean island, and packed to the brim with the pop group's' best known numbers, including 'Dancing Queen', Super Trouper', 'Knowing Me, Knowing You', 'Waterloo', and of course the amazing title track.
Created in collaboration with ABBA's Benny and Bjorn, Mamma Mia first opened on Broadway in 2001, and has since become a worldwide phenomenon.
The musical includes such hits as "Super Trouper", "Lay All Your Love on Me", "Dancing Queen", "Knowing Me, Knowing You", "Take a Chance on Me", "Thank You for the Music", "Money, Money, Money", "The Winner Takes It All", "Voulez-Vous", "SOS" and the title track. Over 60 million people have seen the show, which has grossed $2 billion worldwide since its 1999 debut.
It is the stage musical at the Hobby that we'll see of course these February and March weekends.

The story takes place on an Greek island, where Donna Sheridan is planning her daughter Sophie's wedding. Here is how the Broadway version looked back in the day.
Act I
Before the curtain rises, the orchestra starts playing the overture, which is a montage of instrumental versions of some of ABBA's hit songs.
On the fictional Greek island of Kalokairi (based on the real Greek island of Skopelos), 20-year-old Sophie Sheridan is preparing to marry her fiancé, Sky. She wants her father to walk her down the aisle ("Prologue"), but doesn't know who he is. Sophie discovers her mother's old diary and finds entries which describe intimate dates with three men (Sam Carmichael, Bill Austin [Anderson in the film version], and Harry Bright) ("Honey, Honey"). Sophie believes one of these men is her father and, three months before her nuptials, sends each an invitation to her wedding, writing in her mother's name, Donna, without letting her unsuspecting mother know.

The day before the wedding, Donna begins receiving guests at her taverna. The first to arrive are her long-time best friends: Tanya, (a rich woman, who has been married and divorced three times) and Rosie (an unmarried, carefree woman). The trio used to comprise a girl group called "Donna and the Dynamos". The three women catch up and talk about their lives ("Money, Money, Money").
Later that day, Sophie's three possible fathers arrive: Sam (an American architect), Harry (a British banker), and Bill (originally an Australian writer and adventurer, Swedish in the film, and currently American in New York and on tour). Sophie convinces them not to tell Donna that she invited them ("Thank You for the Music"). Donna is surprised to see her ex-lovers ("Mamma Mia") and leaves in tears. Donna, crying, explains to Tanya and Rosie the situation, and they cheer her up ("Chiquitita"). Tanya and Rosie try to convince Donna that she can still be the girl she once was ("Dancing Queen").
Sophie had hoped she would know her father the moment she saw him but is now only confused. She tries to tell her fiancé, Sky, how she feels without confessing what she has done. Sky tells her he will be the only man she ever needs ("Lay All Your Love on Me"), before his buddies abduct him for his bachelor party.
At Sophie's hen party, Donna and the Dynamos don their old costumes and perform a song, ("Super Trouper"). Sam, Bill, and Harry accidentally walk in on the party, and the guests persuade them to stay ("Gimme! Gimme! Gimme! (A Man After Midnight)"). Sophie first pulls Sam out of the room to talk to him.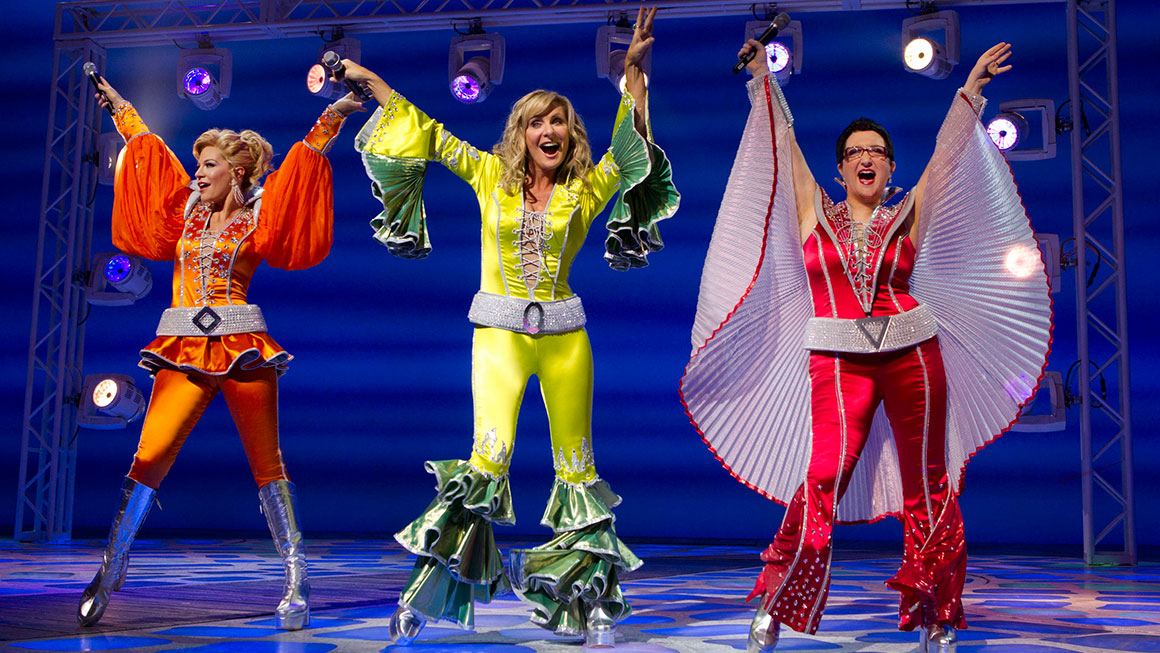 After he asks why he is there, she is overcome with guilt and goes to talk to Harry, instead. But Harry asks if Sophie's father is at the party, and she tells him that she does not know who her father is. Lastly, she draws Bill aside to talk with him. She learns that Bill has an aunt Sophia who left all her money to Donna's family. Bill learns that Donna built the taverna with money she inherited from a friend she lived with when Sophie was a baby; that friend was Bill's aunt. They both think this means he is her father.
Sophie asks Bill to walk her down the aisle, but Bill wants to discuss it first with Donna. This has been her secret, after all. But no one knows yet that even Donna doesn't know who the father is, because she slept with the three men in such swift succession. Sophie insists they mustn't tell Donna anything ("The Name of the Game") and finally, Bill agrees.
Afterward, everybody crashes the hen party (including the guys from the stag party). During the party, Sam pulls Sophie aside and tells her he has figured out why she invited him. He knows he is her father and promises to walk her down the aisle the next day. Then, Harry approaches Sophie, apologizing for being so slow on the uptake; he is also convinced that she is his daughter and promises to walk her down the aisle. Sophie leaves the party, hopelessly confused; she doesn't want to turn any of them down ("Voulez-Vous").
Act II

(Entr'acte) Sophie's having a nightmare, involving her three possible fathers all fighting for the right to walk her down the aisle and wakes up despairing ("Under Attack").
Sophie's upset, and Donna assumes that Sophie wants to cancel the wedding and offers to handle all the details. Sophie's offended and vows that her children won't grow up not knowing who their father is. As Sophie storms out of the room, Sam enters and tries to tell Donna that Sophie may not be all she seems, but Donna won't listen ("One of Us"). She hates Sam; at the end of their affair, she said she never wanted to see him again. But it seems that Sam was the man Donna cared about the most, and both of them wish they could go back to the start ("SOS"').
At the beach, Harry asks Tanya what the father of the bride ought to be doing for Sophie's wedding. Tanya explains that for her part, her father gave her his advice and then paid. Pepper, one of the guys who works at Donna's taverna, makes advances to Tanya, but she rebuffs him ("Does Your Mother Know").
Sky finds out what Sophie has done in inviting Sam, Harry and Bill to the wedding. He accuses her of wanting a big white wedding only so that she can find out who her father is. He's very hurt that she kept this plan a secret from him. He storms off just as Sam walks in. Sam tries to give Sophie some fatherly advice by describing his failed marriage ("Knowing Me, Knowing You"), but Sophie isn't consoled.

Harry offers to Donna to pay for the wedding, and they reminisce about their fling ("Our Last Summer"). Sophie arrives and Donna helps her get dressed. She can't believe her daughter is going to be a bride ("Slipping Through My Fingers"). Donna admits that her own mother disowned her when she learned that she was pregnant. They reconcile and Sophie asks her mother if she will walk her down the aisle. Sam arrives and tries to speak to Donna again, but she doesn't want to see him, and asks him to leave. He refuses, and a bitter confrontation ensues. Donna tells Sam that he broke her heart, presumably when she found out he was engaged ("The Winner Takes It All"). It emerges that the two still love each other dearly, albeit against Donna's better judgment.
Rosie is making final preparations in the taverna when Bill arrives. He's upset because he has received a note that Donna will be walking Sophie down the aisle. Bill reaffirms his commitment to the single life, but Rosie has become attracted to him, and urges him to reconsider ("Take a Chance on Me"). They are about to have sex in the taverna, but the guests arrive, leaving Rosie quite stunned.
The wedding begins, with Donna walking Sophie down the aisle. Before the priest has a chance to begin the ceremonies, Donna acknowledges to everyone that Sophie's father is present. Sophie tells her mother that she knows about her father. Donna realizes that Sophie invited them to the wedding for that very reason. The issue of Sophie's parentage is left unsettled, as none of them have any idea whether they are actually her father. Everyone involved agrees that it doesn't matter which one of them her biological parent is, as Sophie loves all three and they are all happy to be "one-third of a father" and a part of her life at last. Finally, Harry, who has made frequent references to his "other half" throughout the show, is revealed to be in a committed gay relationship.
Suddenly, Sophie calls a halt to the proceedings. She isn't ready to get married, and Sky agrees with her about not getting married. Sam seizes his chance and proposes to Donna in order to prevent the wedding preparations from going to waste. He explains that he has always loved her, even when he left years ago to get married. It is revealed that he called off the wedding and came back to the island, only to be told that Donna was going out with another man (Bill). He went back to his fiancée, they married and had children, but later divorced. Surprisingly, Donna accepts Sam's proposal ("I Do, I Do, I Do, I Do, I Do"). In the end, Sam and Donna are married; at the end of the night, Sophie and Sky depart on a round-the-world tour ("I Have a Dream").
Finale and encore

After their final bows to the audience, the ensemble performs a reprise of "Mamma Mia". A reprise of "Dancing Queen" follows, during which Donna, Tanya, Rosie are revealed wearing brightly colored ABBA inspired costumes. The cast ends the finale with "Waterloo", during which Sam, Bill, and Harry join the rest of the cast onstage in brightly colored costumes that match the leading ladies. The Dynamos and the dads often invite the audience to clap, dance, and sing along during the finale.
Houston Ballet
Presents
Robbins A Centennial Celebration
@Wortham Center
Brown Theatre

Houston Ballet this season as they say in their news release, they join ballet com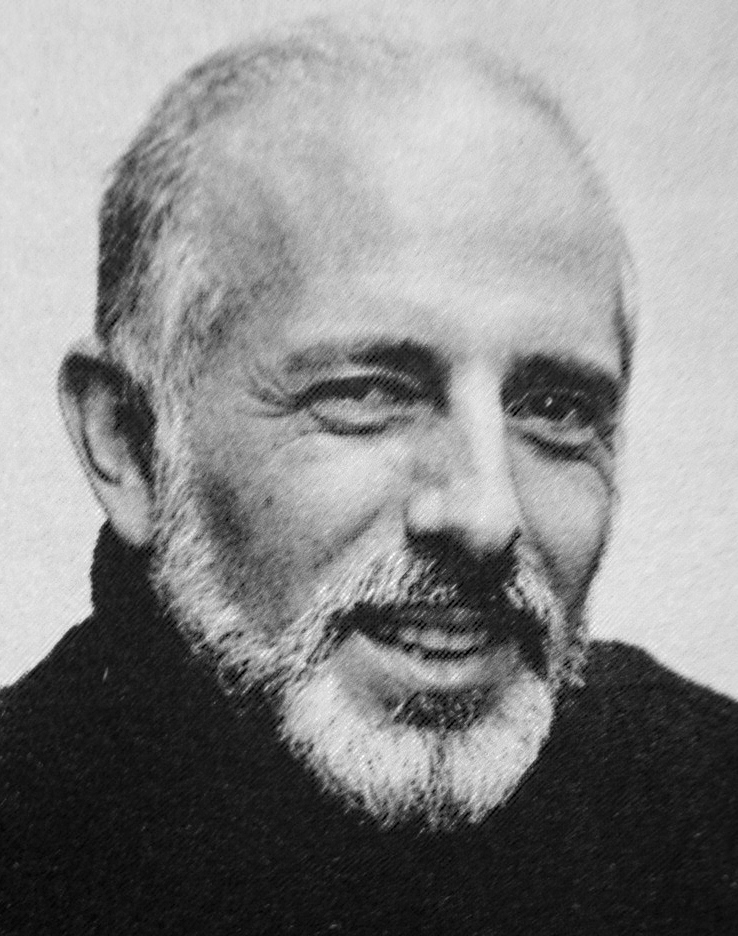 panies around the world in celebrating the 100th anniversary of Jerome Robbins' birth. Who is Jerome Robbins? Robbins was ballet master of the New York City Ballet in 1972 and worked almost exclusively in classical dance throughout that decade, stopping only to stage revivals of West Side Story (1980) and Fiddler on the Roof (1981). In 1981, his Chamber Dance Company toured the People's Republic of China.

The 1980s saw an increased presence on TV as NBC aired Live From Studio 8H: An Evening of Jerome Robbins' Ballets (Yeah , for those under 30 televison put ballet on the little screen before cable or the web) with members of the New York City Ballet, and a retrospective of Robbins's choreography aired on PBS in a 1986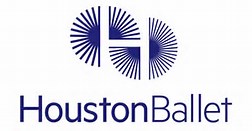 installment of Dance in America. The latter led to his creating the anthology show Jerome Robbins' Broadway in 1989 which recreated the most successful production numbers from his 50-plus year career. Starring Jason Alexander as the narrator (a performance that would win Alexander a Tony), the show included stagings of cut numbers like Irving Berlin's Mr. Monotony and well-known ones like the "Tradition" number from Fiddler on the Roof. He was awarded a fifth Tony Award for it.
Stanton Welch AM has specifically selected The Cage, a lesser-known Robbins work that features the ballet's female dancers as they transform themselves into a troupe of abstract insect-like creatures . . .

Houston's ballet company will offer three Robbins pieces, Fancy Free, a delightful glimpse into the lives of three sailors on leave during one hot summer night in 1940s New York City. The unique blend of Robbins' iconic Broadway style and balletic grace in Fancy Free helped launch his career and inspire the Broadway musical On the Town. Stanton Welch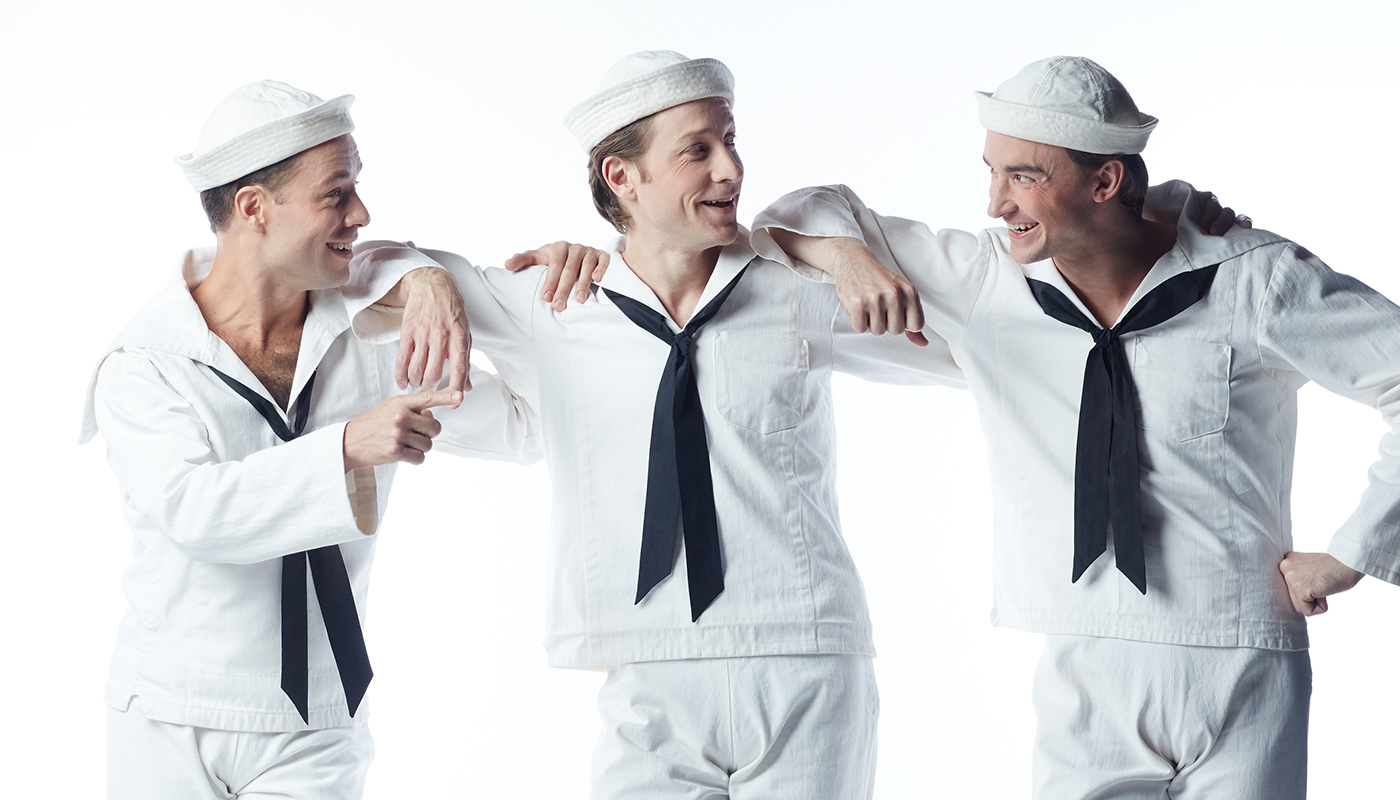 AM has specifically selected The Cage, a lesser-known Robbins work that features the ballet's female dancers as they transform themselves into a troupe of abstract insect-like creatures who hunt down their male prey. The final Robbins piece, The Concert (or the Perils of Everybody), bring back what they call one of the greatest comedic ballets of all time.
Enjoy the ballet this Weekend Friday through Sunday.
The Humans
@Alley Theatre
Hubbard Stage
March 1st thru March 24, 2019

Stephen Karam's The Humans is an uproarious, hopeful, and heartbreaking play that takes place over the course of a family dinner on on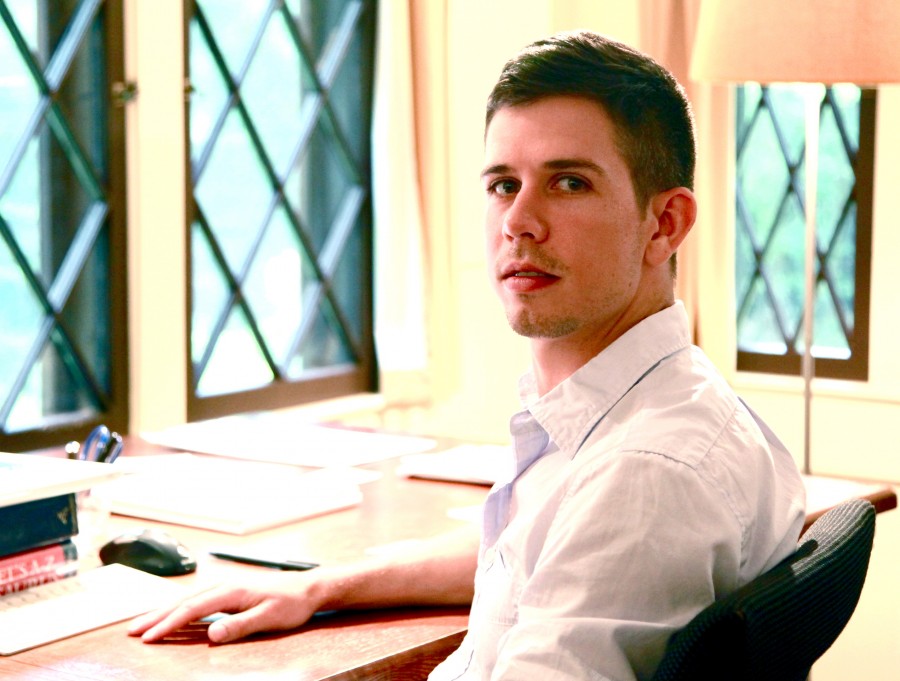 e of America's favorite holidays---Thanksgiving. Breaking with tradition, Erik Blake has brought his Pennsylvania family to celebrate and give thanks at his daughter's apartment in Lower Manhattan. As darkness falls outside the ramshackle pre-war duplex and eerie things start to go bump in the night, the Blake clan's deepest fears and greatest follies are laid bare. Our modern age of anxiety is keenly observed, with humor and compassion, in this new American classic that won the 2016 Tony Award for Best Play.

Here is how the story goes, its Thanksgiving, the Blake family gathers at the run-down Manhattan apartment in Chinatown of Brigid Blake and her boyfriend Richard. Brigid's parents, Erik Blake and Deirdre Blake, arrive from their home in Scranton, Pennsylvania, to have dinner with Brigid, Richard and Aimee, their other adult daughter. Brigid is a musician and Aimee is a lawyer living in Philadelphia. Aimee has recently broken up with her girlfriend and has developed an intestinal ailment. Also present is Erik's mother Fiona "Momo", who has Alzheimer's disease. The parents are unhappy that their daughters have left home and have abandoned their religion. The family members must deal with "aging, illness, and a changing economy".
When the production opened on Broadway back in 2015, New York Times, reviewer Charles Isherwood said of the play, "Brigid and Aimee seem to embody the classic American ideal of each generation doing better than the previous one, but they are weathering their own storms. Aimee reveals that she's going to be laid off from her job, for ostensible work-related reasons but in fact, she believes, because she had to take time off because of her ulcerative colitis. (She is also sad about a recent breakup with her longtime girlfriend.)

Brigid aspires to be a composer, but is mired in student debt; she makes her living tending bar. Rich comes from a slightly higher class. He's studying to become a social worker but will come into a trust fund when he turns 40 — two years away — a bit of information that Erik greets with a mild sense of resentment, just barely hinted at in Mr. Birney's typically sensitive, nuanced performance."
The Humans ran on Broadway, opening at the Helen Hayes Theatre on February 18, 2016. It premiered Off-Broadway in a Roundabout Theatre Company production at the Laura Pels Theatre on October 25, 2015 and closed on January 3, 2016.
The Humans was a finalist for the 2016 Pulitzer Prize for Drama, 2016 Obie Award for Playwriting and won the Tony Award in 2016 for Best Play.
Mariah Carey
@Smart Financial Center

Mariah Carey will be making her way to Sugarland's Smart Financial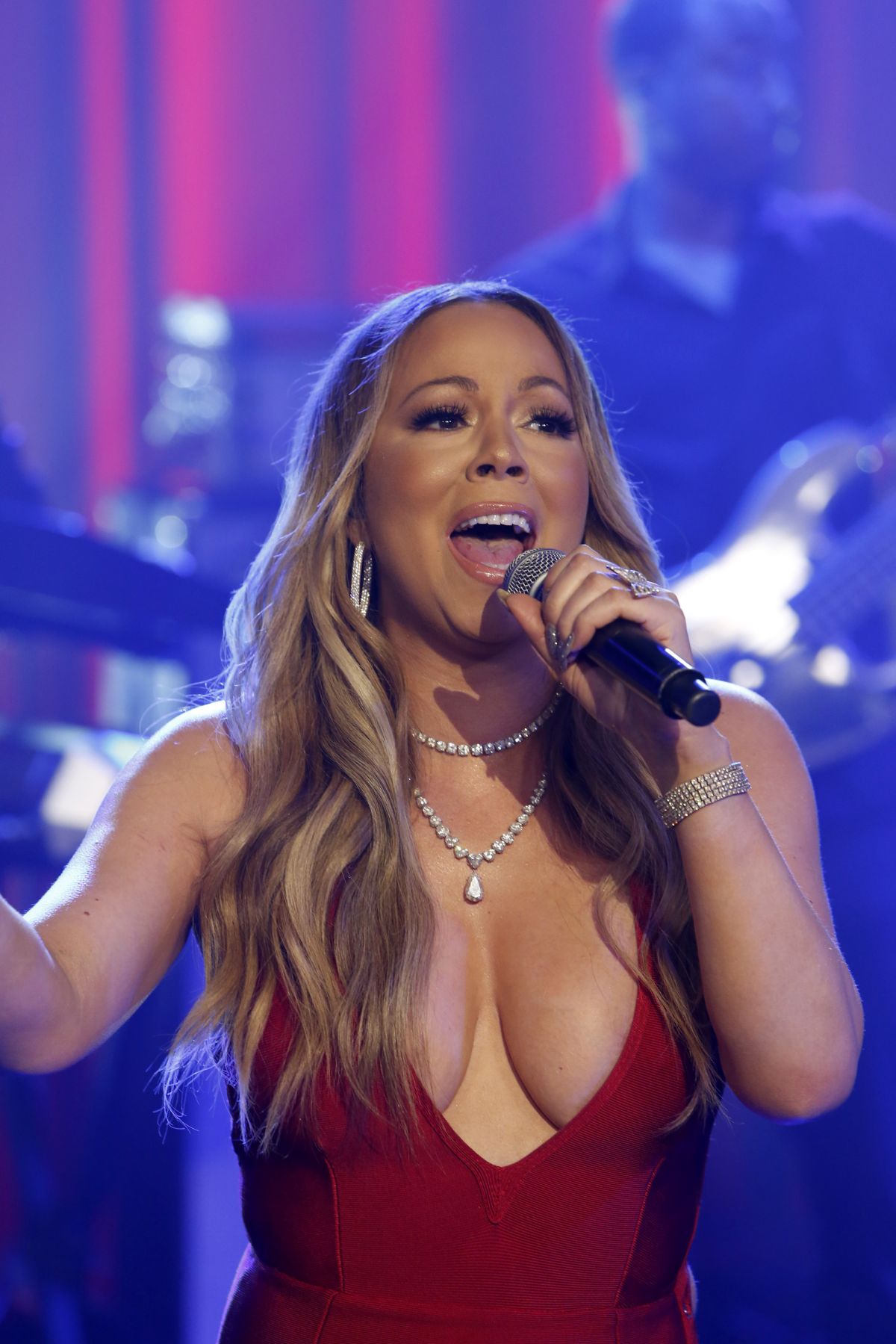 Centre just before leaving for Europe, (in the summer) where she will headline with R&B and pop music artist John Legend.

The two will headline Florence, Italy's Florence4Ever event. Billed as a pop symphonic experience and city celebration for the people of Florence. Florence will be Mariah Carey's only performance in Italy for 2019 as she is currently on her "Caution" World with this stop in Sugarland, Tx.

It all started for Carey in 1990 when she rose to fame with the release of "Vision of Love" from her eponymous debut album. The album produced four chart-topping singles in the US and began what would become a string of commercially successful8 albums which solidified the singer as Columbia Records' highest selling act. Carey and Boyz II Men spent a record sixteen weeks atop the Billboard Hot 100 in 1995–1996 with "One Sweet Day," which remains the longest-running number-one song in US chart history. Following a contentious divorce from Sony Music head Tommy Mottola, Carey adopted a new image and traversed towards hip hop with the release of Butterfly.
In 1998, she was honored as the world's best-selling recording artist of the 1990s at the World Music Awards and subsequently named the best-selling female artist of the millennium in 2000.
Carey was heavily influenced by Minnie Riperton and began experimenting with the whistle register due to her original practice of the range.
Mariah Carey has said that from childhood she has been influenced by Billie Holiday, Sarah Vaughan, and R&B and soul musicians such as Gladys Knight and Aretha Franklin. Her music contains strong influences of gospel music, and she credits The Clark Sisters,Shirley Caesar
and Edwin Hawkins as the most influential in her early years. When Carey incorporated hip-hop into her sound, speculation arose that she was trying to take advantage of the genre's popularity, but she told Newsweek, "People just don't understand. I grew up with this music." She has expressed appreciation for rappers such as The Sugarhill Gang, Eric B. & Rakim, the Wu-Tang Clan, The Notorious B.I.G. and Mobb Deep, with whom she collaborated on the single "The Roof (Back in Time)" (1998). Carey was heavily influenced by Minnie Riperton and began experimenting with the whistle register due to her original practice of the range.
Quack
@Alley Theatre
Neuhaus Stage
Now playing through March 10th, 2019

The play was developed during the 2018 Alley All New Festival.

Quack is a story about how a Dr Phil like character is caught up into scandal which leads to creditability problems for this celebrity doctor. Alley Theatre describes it this way, millions of women across America rely on Dr. Irving Baer and his daytime talk show to help them lose weight, manifest their destinies, and take their health into their own hands. Then, a take-down piece of journalism goes viral, leaving his career hanging in the balance, his marriage on the rocks, and his carefully maintained public persona in peril. In the frenzy of crisis management that follows, one thing becomes clear…if Irving Baer is going to fall from grace, he's bringing everyone else with him. Eliza Clark's hilarious new comedy exposes the shaky foundations of the wellness industry, the fleeting nature of 21st century fame, and the relationship between the powerful men who dole out advice and the women who are supposed to receive it with a smile.
The playwright, Eliza Clark when interviewed by the Alley Theatre's Elizabeth Frankel explained the process of how she captured the creation of Dr. Irving Baer, "There's something sneaky going on in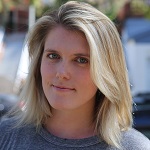 the play. You're focused on the protagonist, who is this dynamic man, but the women that surround him make it possible for him to exist. He is that quintessential self-proclaimed "feminist man"— "male ally" or whatever—who doesn't adhere to any of the values of feminism or of being an ally. But he's at the center, because he's held up by all the women who are his supporting cast. I feel like it mirrors the way the world works."
"The development process for this play has been the most rigorous that I've ever had. I think the play is in the best shape of any play I've ever written because of that. Center Theatre Group decided to do the play, and the Alley decided to do the play, before I knew I was going to have two more workshops. So, I was able to know going into that development that I was working toward a production—toward two productions.
I was able to really focus on what is the experience of the audience going to be. When I started the rehearsal process, I was in a much better place with the play— I knew what the play was. And while I was still trimming and shaping during the rehearsal process and we found cool things—and I'm sure we're gonna find amazingly new and cool things at the Alley—the play itself, what the play is at its core, exists because I had those development workshops."

"Dr. Baer is complicated. He's a narcissist but he has done some amazing things. The people that work for him really admire him. And I think people—especially women—have had the experience of working for a person that they really admired who at some point became problematic for them. The play is also about mentorship and the weird, tricky relationship between a mentor and a mentee—particularly an older man and a younger woman. Which is a weird—it's weird. It's a weird relationship. And, y'know, you love, and admire, and respect the mentor, but they also take advantage of you, and they see you as beneath them, and what happens to the relationship when you surpass them?
Since you are here...
Houston's Weekend Planning Guide is updated on a continuous bias for all in the Greater Houston Area. We haven't put up a paywall or asked anyone to log-in to see our content. We want to keep it that way. We accept advertising, but the revenue from that area is not enough to support us. If everyone who reads our weekend entertainment blog, who likes it and helps to support it, our future would be much more secure. For as little as $1 or more, you can support Houston's Weekend Planning Guide – and it only takes a minute. Thank you.
Download
Houston's Weekend
Planning Guide
March Calendar (Free)
Houston's Online Weekend Entertainment Guide
Looking for that Friday weekend event and can't find it, try our custom "Google Search"