Our March Saturdays Weekend Picks
A Conversation with Michelle Obama
@Toyota Center
Saturday 3/2/2019 8:00 PM
Michelle Obama the former First Lady will be at Toyota Center promoting her book "Becoming Michelle Obama" talking and perhaps taking questions about her tenure while in the White House before and after.

Obama is on her book tour, "Becoming Michelle Obama". Emily Lordi of Newyorker.com, recently reviewed her memoir saying, "In some ways, Obama's desires for a stable ho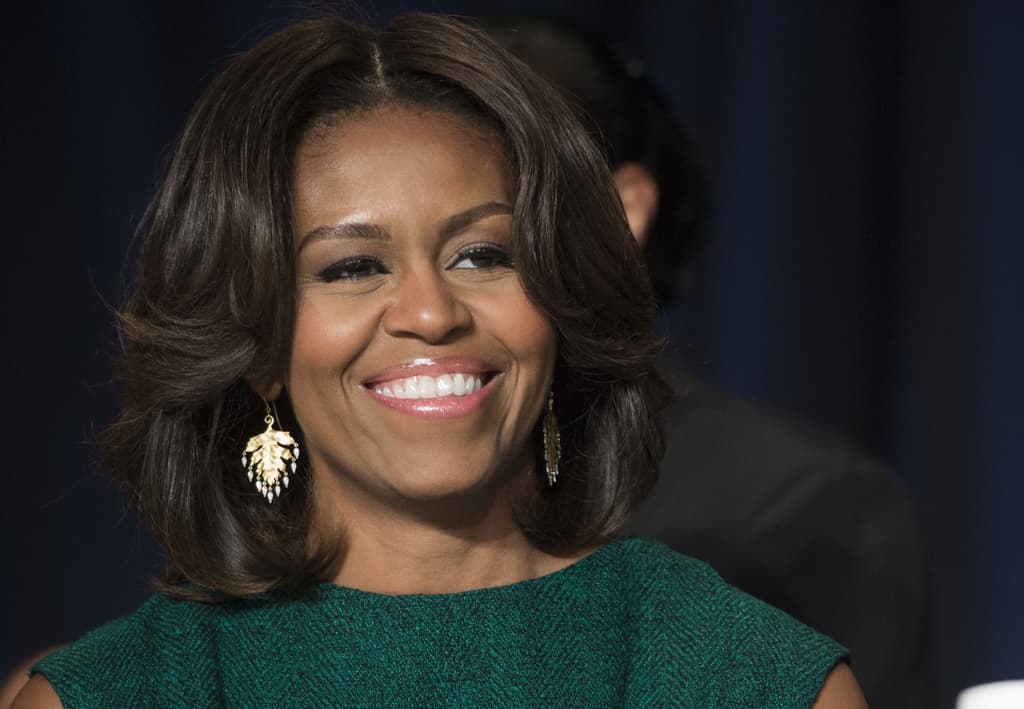 me and family are quite conventional, and she uses the conventionally feminine, domestic metaphor of knitting to describe them. "We were learning to adapt, to knit ourselves into a solid and forever form of us," she writes of the first months of her marriage to Barack. It isn't easy: in the Robinson-Obama union, the South Side power-walker meets the Hawaii-born ambler; the meticulous planner and striver with an "instinctive love of a crowd" and a desire for family must adapt to the messy, cerebral dreamer who loves solitude and books at least as much as he loves people. Later, the woman who loathes politics must throw her life into her husband's pursuit of the Presidency."

Last month while in Phoenix, USA Today.com talked about how Ms. Obama's mother (Marian Shields Robinson) texted her Grammy Awards appearance. Ms. Obama did a cameo on the show and in her presentation, she mentioned the power of music. Obama shared with her Phoenix audience, how her mother texted her about that appearance asking, "I guess you were a hit at the Grammys," Robinson wrote in a text to Obama. "Did you meet any of the real stars or did you run right after you were done?" The first lady wrote back, "I told you I was going to be on it."
Obama has been compared to Jacqueline Kennedy due to her sense of style, and to Barbara Bush for her discipline and decorum. Obama's style has been described as "fashion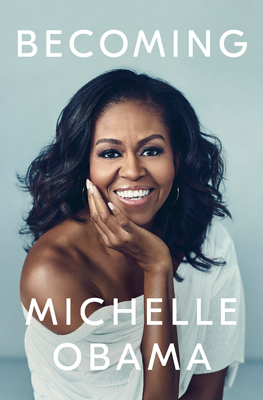 populist". In 2010, she wore clothes, many high end, from more than 50 design companies with less expensive pieces from J.Crew and Target, and the same year a study found that her patronage was worth an average of $14 million to a company. She became a fashion trendsetter, in particular favoring sleeveless dresses, including her first-term official portrait in a dress by Michael Kors, and her ball gowns designed by Jason Wu for both inaugurals. She has also been known for wearing clothes by African designers such as Mimi Plange, Duro Olowu, Maki Oh, and Osei Duro, and styles such as the Adire fabric.
Obama does hold a law degree from Harvard, served as the Associate Dean of Student Services at the University of Chicago . . .


While first lady,the media was criticized for focusing more on the First Lady's fashion sense than her serious contributions.
PBS host and Scripps Howard columnist Bonnie Erbé argued that Obama's own publicists seemed to be feeding the emphasis on style over substance and stated that Obama was miscasting herself by overemphasizing style.
Obama does hold a law degree from Harvard, served as the Associate De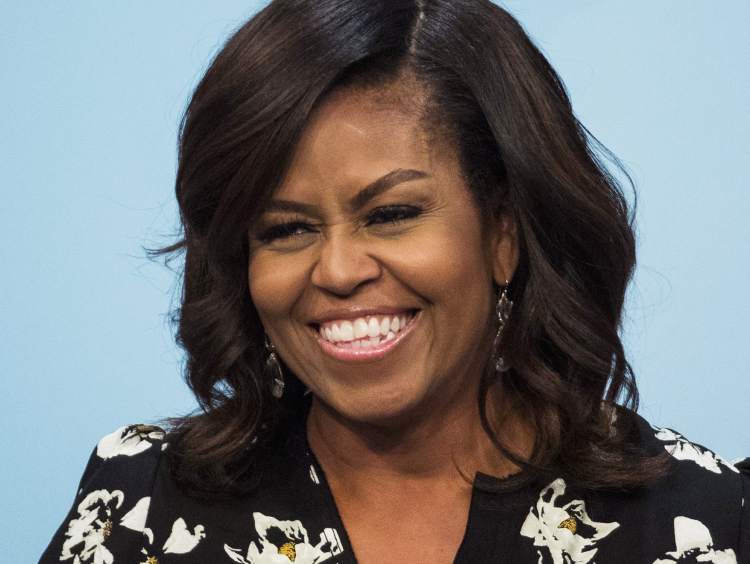 an of Student Services at the University of Chicago, where she developed the University's Community Service Center. Ms. Obama also was a salaried board member of TreeHouse Foods, Inc. (NYSE: THS), a multinational food processing company specializing in producing private label packaged foods.
George Lopez
@Smart Financial Centre
Saturday 3/9/2019 8:00 PM

Did you know it was actress Sandra Bullock that gave comedian George Lopez his big break in network television? It was her production company that co-produced the George Lopez that became very popular on ABC back in day. The word is she sent out a scout to check the clubs for Latino talent because there were no Hispanic shows on television.

Lopez has had a long celebrity career with controversy along the way. His continuing feud with actor Erik Estrada.
In 2014 Lope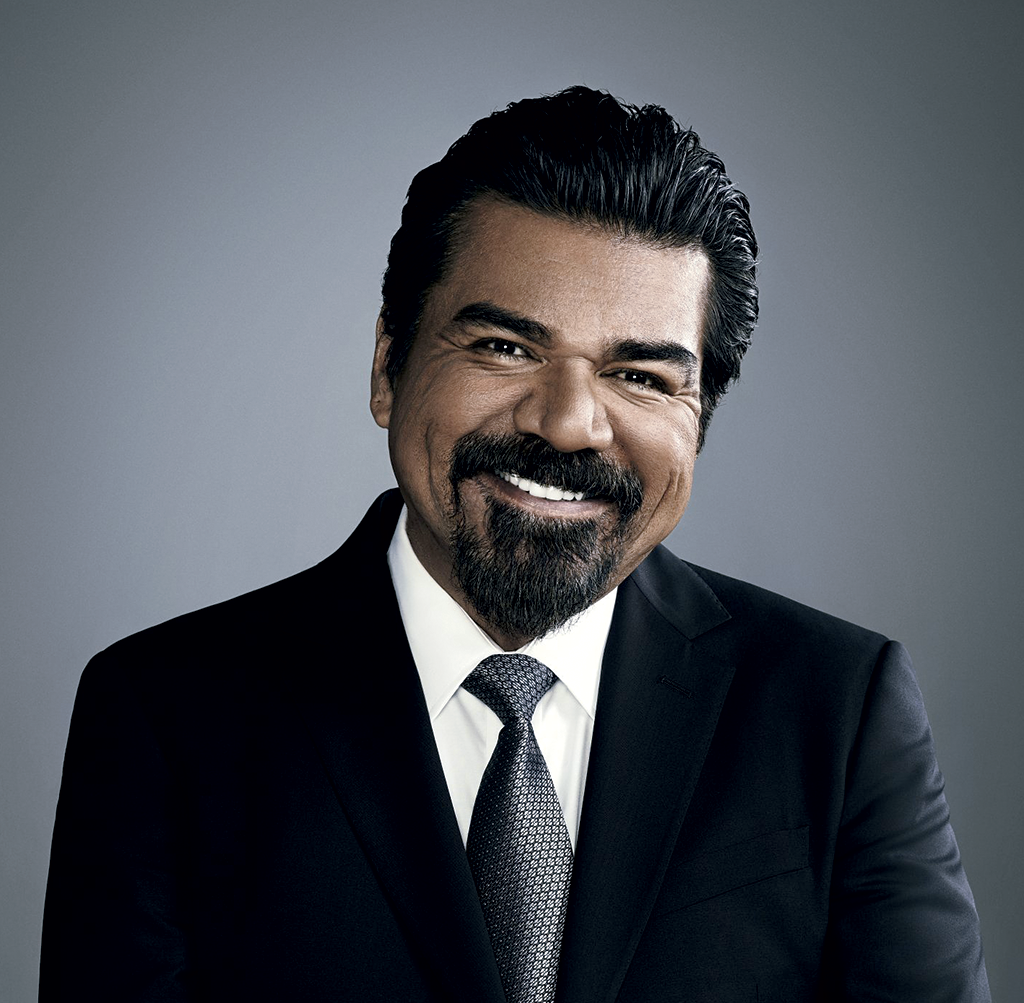 z was arrested for public intoxication after getting drunk and falling asleep on the floor of the Caesars Windsor casino in Ontario, Canada. The casino's security alerted law enforcement upon finding him sleeping on the casino floor. Lopez had performed at the casino earlier that day in the evening. He had another show the following day, which the casino duly canceled. Soon after, a photograph of a drunken and passed out asleep Lopez was quickly circulated around the web.
In 2015, Lopez was seen in the Lionsgate inspirational drama, Spare Parts. Produced by Lopez, the film is based on a true story about four undocumented Mexican-American teenagers from Phoenix who team up to build an underwater robot that wins the national robotics competition.
The comedian's latest movie project, 'Walking with Herb' is based on the book written by Joe Bullock, the story of a banker who encounters God and goes on a spiritual journey leading him to play in a golf tournament. Lopez acts opposite Academy Award nominees Edward James Olmos and Kathleen Quinlan. Lopez says the film is "faith-based" and he knows it's one "everyone will like".

This weekend expects Lopez to say a lot about what is going on in Washington DC. Lopez recently told Reading, PA journal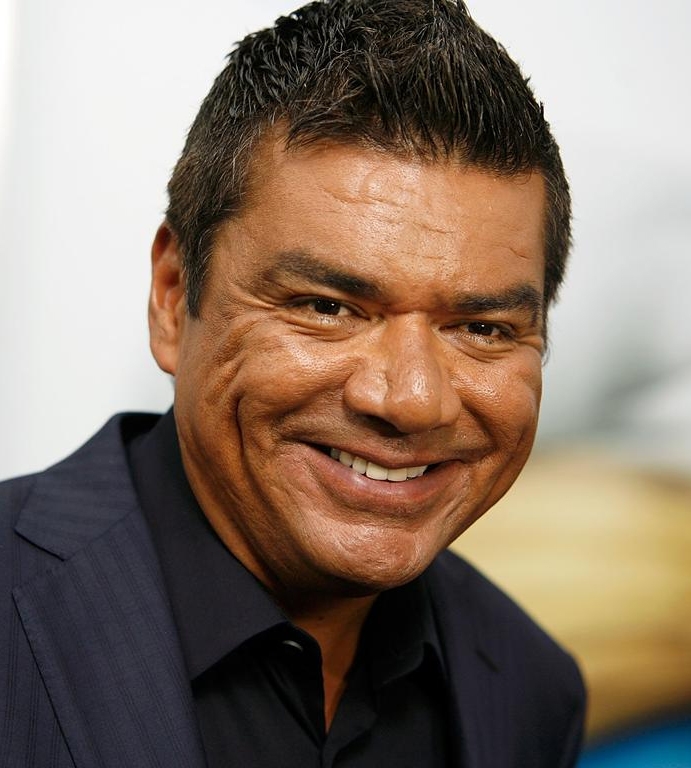 ist, Tracy Rasmussen, "You know I've had a couple of things to say," Lopez said of the current president. "I've gotten some attention from it, but our current commander-in-chief didn't like it. But now instead of saying "I didn't like it," or "it wasn't funny," he says hate. Hate is personal."
"You take the truth and you stretch it," he said. "We are jesters. Nothing we say should be taken as gospel. But people can't separate the truth from the material. From a politician, you need to expect the truth. An entertainer is going to make it up."
Madea's Farewell Play Tour
@Smart Financial Centre
Friday 3/15/2019 thru Sunday 3/17/2019
Tyler Perry has concluded it is time to retire his signature character Mable Simmons. Perry created "Medea's Farewell Play Tour" that will move through Sugarland, TX this weekend.
The rags to riches Perry recently told the Hollywood Reporter, "I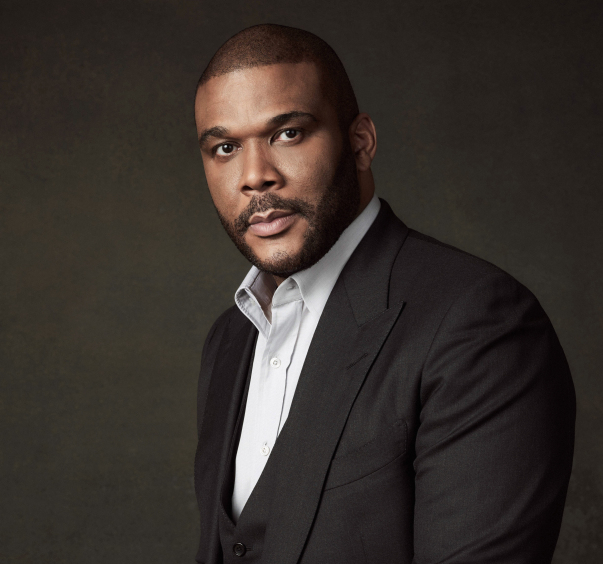 don't want to be her age playing her, so it was time to shut it down and move on. I've got some other things I want to do, and in this next 50, I'm going to do something different."
It was nearly 20-years-ago Perry introduced us to Madea. The character was first introduced onstage in the 1999 play I Can Do Bad All By Myself, at age 68. Since then, she's been at the center of other theater productions and dozens of films, TV shows and even a book.

Perry's Madea this month will also be in his latest film, "A Madea Family Funeral" and he is not killing her off. "She doesn't die. She's a family member to a lot of people. You can't kill off a family member." @tylerperry told the Today Show.

Perry has been strongly criticized for his Madea character, years ago it was journalist Jamilah Lemieu in an open letter to Perry on National Public Radio, while thanking Perry for "giving black folks jobs in front of and behind the camera," criticized his shows Meet the Browns and House of Payne at that time in production for TBS. In her letter, she stated that "both your shows are marked by old stereotypes of buffoonish, emasculated black men and crass, sassy black women." While she noted his work for its humor and "positive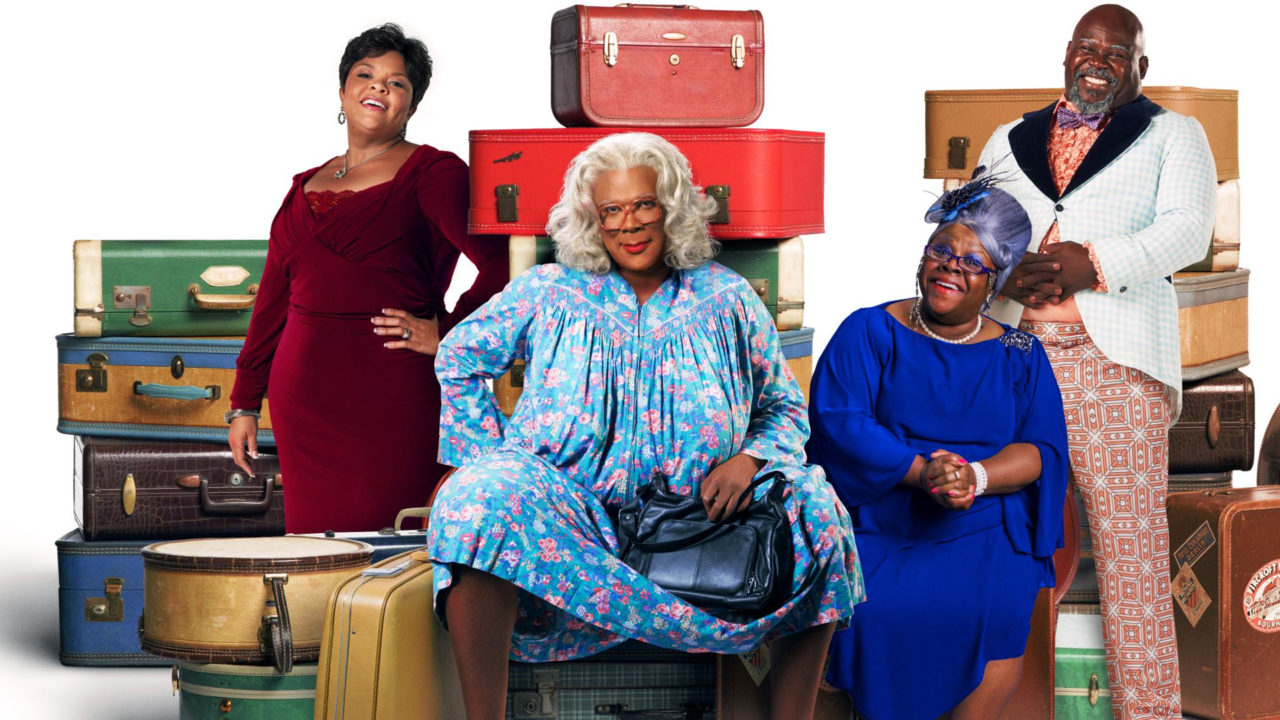 messages of self-worth, love and respect," she later expressed frustration that African-Americans "have been fed the same images of ourselves over and over and over because they sell." Lemieux dismissed his famous Madea character, claiming that "Through her, the country has laughed at one of the most important members of the black community: Mother Dear, the beloved matriarch. ... Our mothers and grandmothers deserve much more than that." While she expressed appreciation toward Perry for dismissing critics' negative comments, Lemieux claimed that "many black folks have expressed some of the very same attitudes about your work that white critics have," and urged him to "stop dismissing the critics as haters and realize that black people need new stories and new storytellers."
Film maker Spike Lee also chimed in on Perry's Madea character. "Each artist should be allowed to pursue their artistic endeavors, but I still think there is a lot of stuff out today that is 'coonery buffoonery'."

It was about ten years ago when pop criticism was tossed around about Perry for for creating Madea, his response to all of this was." . . .during a 60 Minutes interview, Perry was read a quote of Spike Lee's comments about his work and responded, "I would love to read that [criticism] to my fan base. ... That pisses me off. It is so insulting.
It's attitudes like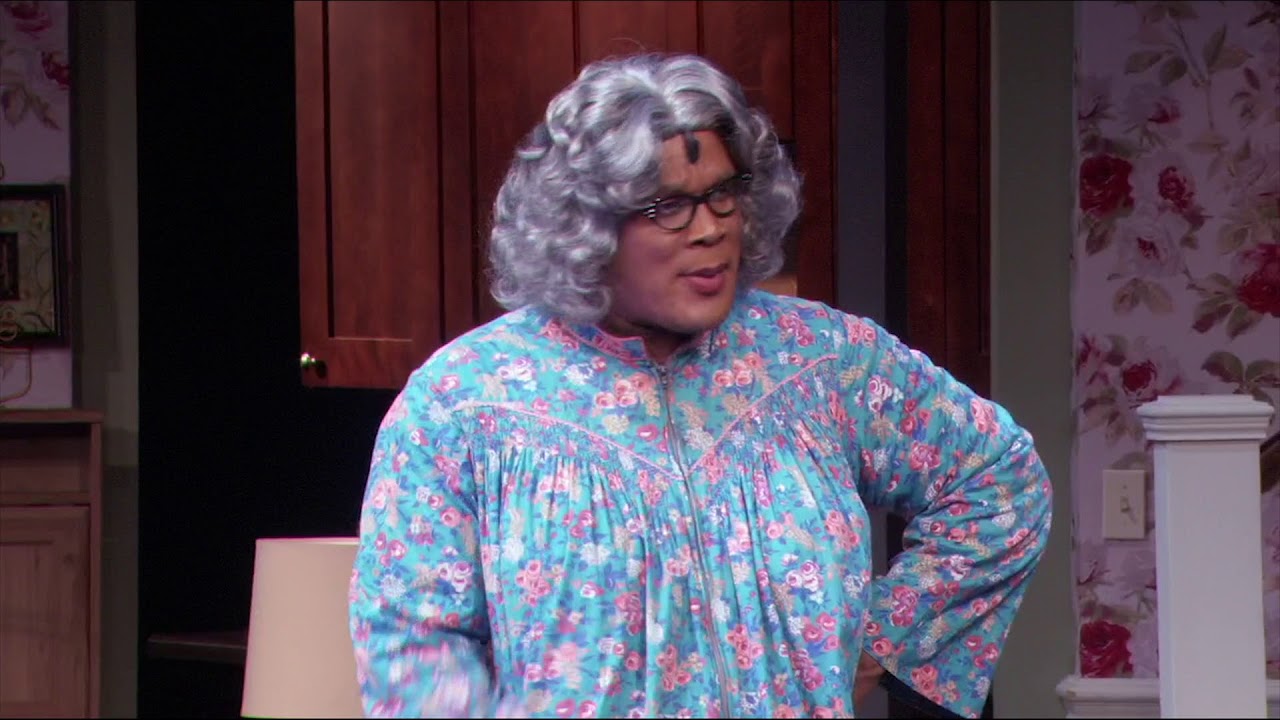 that that make Hollywood think that these people do not exist, and that is why there is no material speaking to them, speaking to us." Perry also stated that "all these characters are bait – disarming, charming, make-you-laugh bait. I can slap Madea on something and talk about God, love, faith, forgiveness, family, any of those." In an interview with Hip Hollywood, Perry responded to Spike Lee's comments by telling him to "go to hell."

It was Oprah Winfrey that eventually put Perry's Mable Simmons character in perspective by saying, "I think [Perry] grew up being raised by strong, black women. And so much of what he does is really in celebration of that. I think that's what Madea really is: a compilation of all those strong black women that I know and maybe you do too? And so, the reason it works is because people see themselves."
Since you are here...
Houston's Weekend Planning Guide is updated on a continuous bias for all in the Greater Houston Area. We haven't put up a paywall or asked anyone to log-in to see our content. We want to keep it that way. We accept advertising, but the revenue from that area is not enough to support us. If everyone who reads our weekend entertainment blog, who likes it and helps to support it, our future would be much more secure. For as little as $1 or more, you can support Houston's Weekend Planning Guide – and it only takes a minute. Thank you.
Download
Houston's Weekend
Planning Guide
March Calendar (Free)
Houston's Online Weekend Entertainment Guide
Looking for that Saturday weekend event and can't find it
try our custom "Google Search"