Houston Livestock Show and Rodeo
Presents
Los Tigres del Norte
@NRG Stadium

Houston's Livestock and Rodeo Show this Sunday Weekend presents the music of Los Tigres del Norte and their música norteña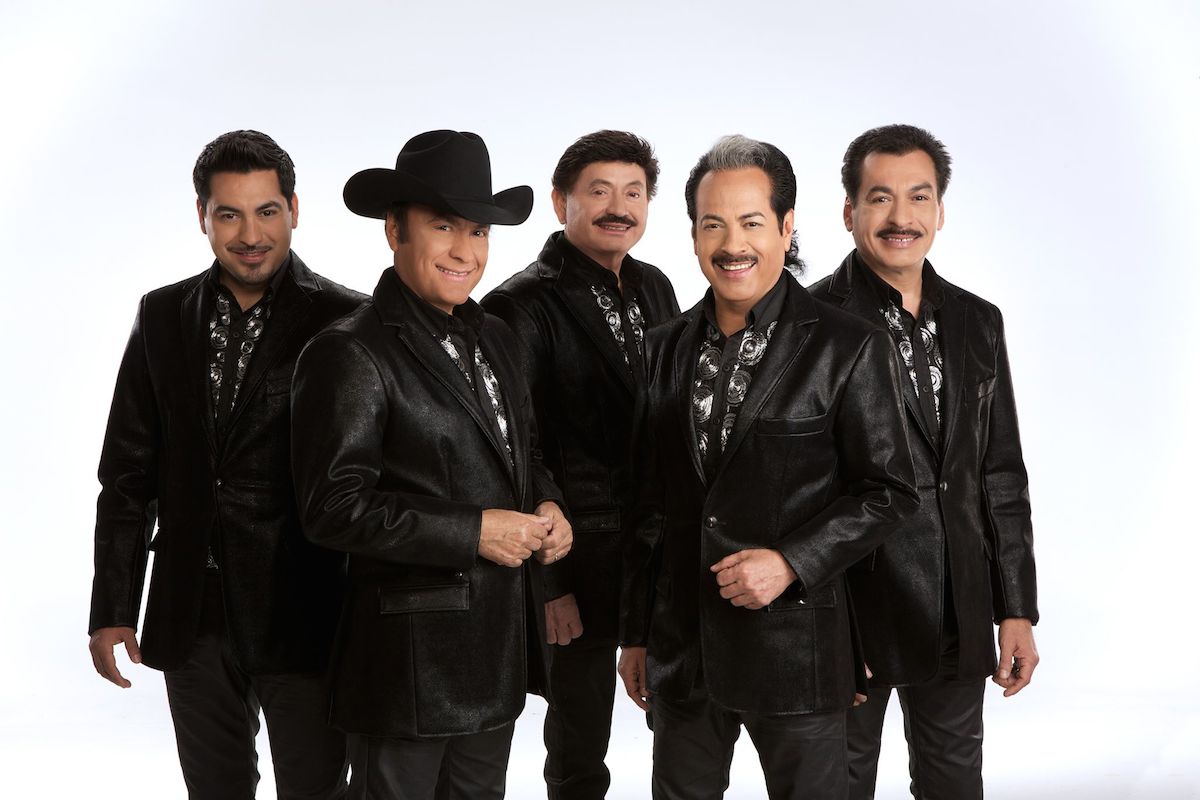 a genre of Mexican music, related to polka and corridos. Norteño is a musical expression from Northern Mexico. The accordion and the bajo sexto are norteño's most characteristic instruments. Norteño music developed in the late 19th century, as a mixture between German folk music (which was introduced to Mexico with the arrival of German migrant workers in those years), and local Northern Mexican music.

The group was started by Jorge Hernandez, his brothers, and his cousins. They then began recording after moving to San Jose, California in the late 1960s, when all the members were still teenagers. They were sponsored by a local record company, Discos Fama, owned by an Englishman named Art Walker, who took them under his wing and developed the group finding jobs and material, as well as recording all their early albums.
Along the way, (over the years) the band has won several GRAMMY and Latin GRAMMY Awards, sold 37 million records and earned a star on the Hollywood Walk of Fame. Making Movies blends pulsing Afro-Latino rhythms, psychedelic jams and rock 'n' roll swagger.

With the release of their most recent No. 1 album Realidades (Realities), Los Tigres del Norte continued to be proud social messengers for their community. The record details true-life stories of danger, discrimination and social rejection faced by both Mexican and Mexican-American fans on either side of the border. In 2018 the band followed in the footsteps of Johnny Cash by filming a two-night performance at Folsom State Prison for an upcoming documentary project.
Houston Livestock Showand Rodeo Presents
Panic! At The Disco

The once pop duo now solo act, Panic! At the Disco make way to the Houston Rodeo and Livestock show this Sunday afternoon.
George Varga, Reporter for sandiegouniontribune.com describes the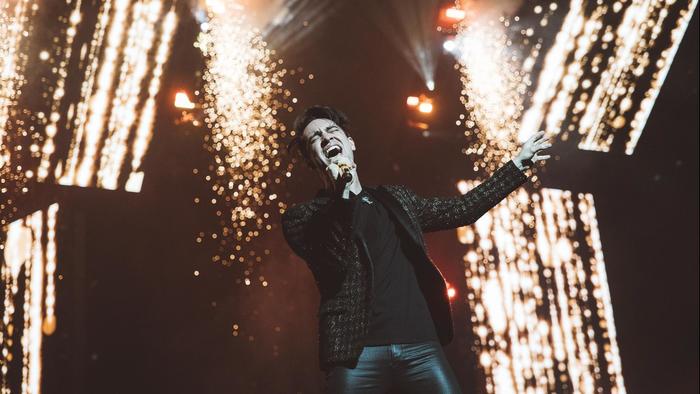 act like this, "Today, Panic! at the Disco is a solo act, with Brandon Urie accompanied by various hired hands. Now he has a much bigger budget. So expect pyrotechnics galore, lasers, an elevated drum kit, a piano that rises on a hydraulic lift, and a live string and brass section.

The only remaining member of the group, Bredan Urie describes himself on-line as a "spaz in high school," and explained that one student would always bully him. He worked at Tropical Smoothie Cafe in order to pay his band's rent for their practice space. At the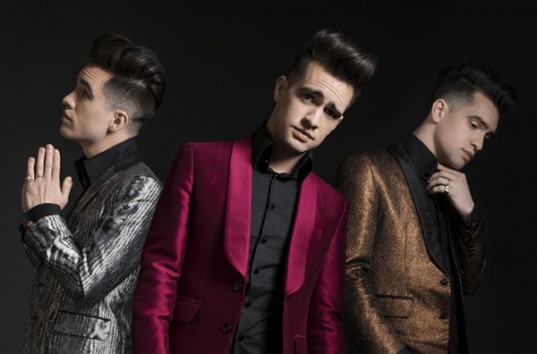 cafe, Urie often sang for customers. He explained, "I would sing anything I was listening to at the time, but I was down to take requests. I remember singing some Scorpions songs, some W.A.S.P. 80s anthems are usually good for tips. It was a huge range of stuff. Some people liked it, and some people didn't. I had to respect other people's wishes, but I had a couple people come in who would ask me to sing for a tip. That's always fun."
Urie met former member Brent Wilson while taking guitar classes offered at their high school and Wilson asked Urie to try out as lead guitarist for Panic! at the Disco, as they were looking for a replacement at the time. Originally, Ryan Ross was their lead singer. When Urie filled in for Ross during a band rehearsal, they were impressed with Urie's vocal abilities and he was chosen as their lead singer.
Since then, Panic! at the Disco has released six studio albums with Urie as lead vocalist. A Fever You Can't Sweat Out was released in 2005 with the hit lead single "I Write Sins Not Tragedies" propelling it to 1.8 million sales. For their second album, Pretty. Odd. (2008), Urie also took lyrical responsibility and wrote two of the tracks on the record by himself; those tracks being "I Have Friends in Holy Spaces" and festival favorite "Folkin' Around." He also wrote "New Perspective" for the soundtrack to the motion picture Jennifer's Body.
Since you are here...
Houston's Weekend Planning Guide is updated on a continuous bias for all in the Greater Houston Area. We haven't put up a paywall or asked anyone to log-in to see our content. We want to keep it that way. We accept advertising, but the revenue from that area is not enough to support us. If everyone who reads our weekend entertainment blog, who likes it and helps to support it, our future would be much more secure. For as little as $1 or more, you can support Houston's Weekend Planning Guide – and it only takes a minute. Thank you.
Download
Houston's Weekend
Planning Guide
March Calendar (Free)
Houston's Online Weekend Planning Entertainment Guide
Looking for that Sunday weekend event and can't find it try our custom "Google Search"