Houston's Online Weekend Planning Entertainment Guide

Houston Livestock Show and Rodeo
Presents
Zac Brown Band
@NRG Stadium
Sunday, March 26, 2017 3:45 PM
Three-time GRAMMY winners and multi-platinum artists Zac Brown Band have become one of music's most heralded acts. The band's three platinum-selling albums, Uncaged, You Get What You Give, and The Foundation have sold over seven million copies total and produced a historic series of eleven #1 hit singles. In 2014, Zac Brown Band performed for two million fans including a sold out, two-night stand at Fenway Park, a packed show at Wrigley Field and a Veteran's Day performance with Bruce Springsteen and Dave Grohl on the National Mall in Washington, DC.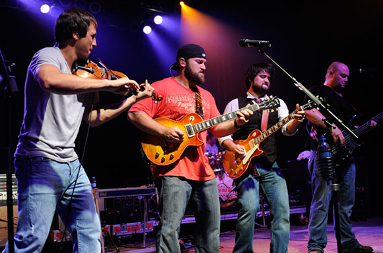 Zack Brown went to college on a vocal scholarship and studied classical voice, but shifted his major several times to biology, then business, and finally psychology. He had a band in college and alternated between band gigs and solo restaurant dates to pay his way through school. His college band, Far from Einstyne, made an eponymous CD to sell at gigs in 1998. When the band fell apart during the recording sessions, Brown and the drummer continued on as a duo. When 9/11 occurred, Brown reevaluated his life. For years he'd been playing solo and full-band gigs at night and going to classes during the day. He decided life was too short to do things he wasn't interested in, and left school to perform full-time.
Houston Livestock Show and Rodeo
Presents
Zac Brown Band
NRG Stadium
1 NRG Park Houston, TX
Directions
Sunday 3/26/2017 3:45 PM
view tickets
Darke Complex
@Walter's Downtown
Sunday, March 19th, 2017 6:00 PM
From: Ghostcultmag.com
So-called 'anonymous' bands seem to be all of the rage nowadays, with bands such as King 810, The Hell and Ghost BC attempting, and often failing, to keep their identities secret. Although this is often used as a gimmick, Darke Complex have definitely managed to use this to their advantage, intriguing metalcore fans from across the world and managing to create a loyal fan base. The mysterious band refers to each member as a number from one to four, so excuse the rather ambiguous review!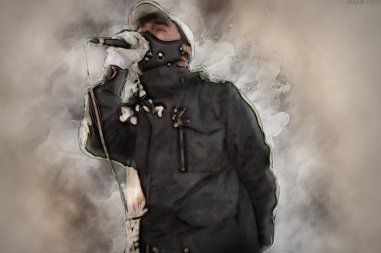 Tickets provided by Ticket liquidators.com
Looking for that Sunday weekend event and can't find it try our custom "Google Search"