Margaret Atwood
@Jones Hall
for the Performing Arts

The creative mind behind the Hulu streaming series "The Handmaid's Tale" is not just Bruce Miller the series creator, its Margaret Atwood, Canadian poet, novelist, literary critic, essayist, inventor, teacher and environmental activist. Atwood has published seventeen books of poetry, sixteen novels, ten books of non-fiction, eight collections of short fiction, eight children's boo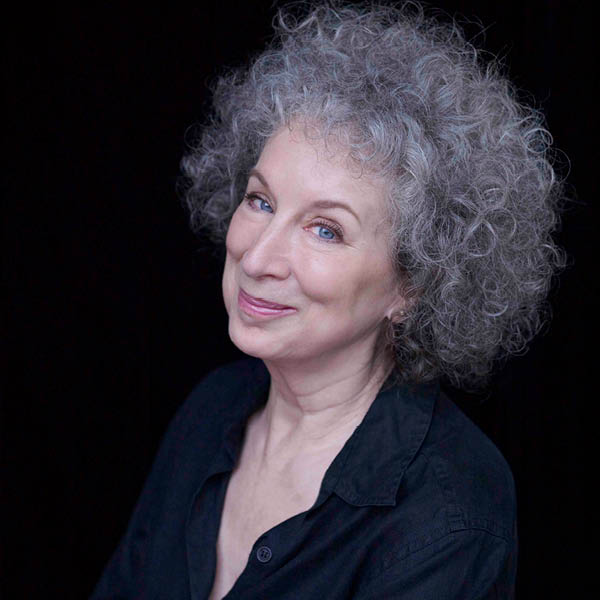 ks, and one graphic novel, as well as a number of small press editions in poetry and fiction. Atwood will be speaking for all of her endoveros this weekend at Jones Hall.
If you are not familiar with the narrative of "The Handmaid's Tale" women are brutally subjugated, and by law are not allowed to work, own property, handle money, or read. The story goes fertility has slowed so much because of disease. Women that can make babies are assigned to the homes of the ruling elite, where they must submit to ritualized rape by their male masters in order to become pregnant and bear children for those men and their wives.
Forbes.com last week published a piece on the latest pop culture turn of "The Handmaid's Tale". Now you can add another medium to that list: comics, they reported. The Handmaid's Tale: The Graphic Novel, released March 26 from the Nan A. Talese imprint of Doubleday, features a taut and well-realized adaptation by Renée Nault, a Canadian artist and frequent illustrator for the Los Angeles Times, who was specifically selected by Atwood to adapt her work.
Atwood will speak of this pop phnomno of her work and other items. As a novelist and poet, Atwood's works encompass a variety of themes including the power of language, gender and identity, religion and myth, climate change, and "power politics." Many of her poems are inspired by myths and fairy tales which interested her from a very early age. Among her contributions to Canadian literature, Atwood is a founder of the Griffin Poetry Prize and Writers' Trust of Canada.
Her pithy observations and witty comments enlighten and challenge audiences to think critically about our relationship to words and language. "The answers you get from literature," she has said, "depend on the questions you pose."
Atwood this weekend at Jones Hall for hte Performing Arts.

Weekend Saturdays Listings

Weekend Sunday's Listings

Houston's Weekend Planning Guide utilizes Ticket Liquidators.com. TL is not a box office. Ticket prices can be more or less than face value. Only the most qualified, trustworthy sellers are part of their network, after TL vets them for superior service. TL guarantee that your tickets will be legitimate, arrive in time for the event, be the exact tickets you ordered or comparable alternatives, and be completely refunded if the event is cancelled. If your experience falls short of these expectations, you're covered by their100% money-back guarantee.
Looking for that Saturday weekend event and can't find it
try our custom "Google Search"