Houston's Online Weekend Entertainment Guide
Our May Friday Weekend Entertainment Picks
Trey Songz
@The Ballroom
Warehouse Live
Friday, May 26, 2017 8:00 PM
Tremaine Aldon Neverson AKA, Trey Songz hails from Petersburg, Virginia.

This weekend Songz will be doing his thing at Warehouse Live in The Ballroom here in America's Bayou City.

Here is how it all started for Songz way back when:

Songz's mother was only seventeen when he was born. Raised as a military brat by his mother and stepfather, Songz did not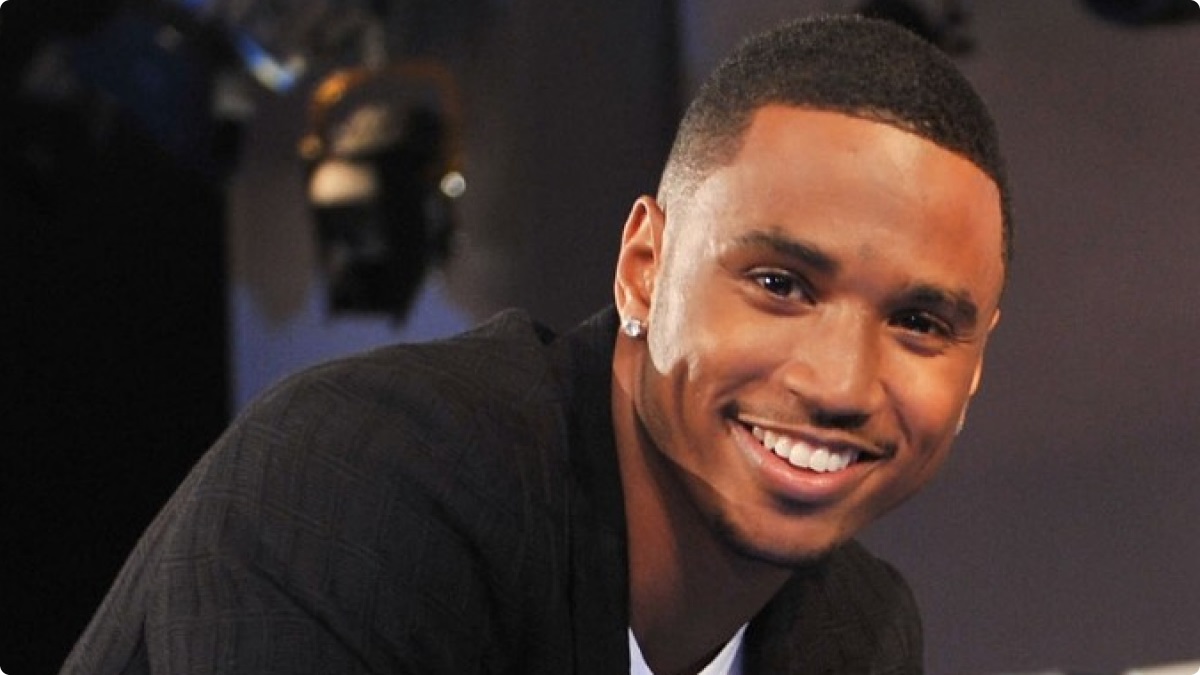 have aspirations for a musical career as a child due to his shyness, saying "Singing wasn't a reality for me, until other people started noticing I sounded good." He recognized his vocal abilities at the age of 14, but still reluctant to sing, he began performing with encouragement by friends and family in high school.

Record producer Troy Taylor was introduced to Songz through Songz's step-father with whom he attended High School, ultimately leading to Songz signing a recording contract with Atlantic Records in November 2000.

After graduating from Petersburg High School in 2003, Songz moved to New Jersey to begin recording his debut album, though recording did not actually begin until 2002.


Grammy nominated
"Chapter V"
most notably demonstrates
his versatility, vocal range, lyricism and melodic girth

It was in June of 2013, in a radio interview with KS 107.5, Songz confirmed that he had recorded about eight songs for his sixth studio album. On Christmas Day of that year, Songz released the song titled "Na Na" on The Angel Network. In February 2014, Songz released another track featuring Young Jeezy called "Ordinary" also being featured in the remix to Mariah Carey's single, "You're Mine (Eternal)". In March 2014, Songz released the second single of his album called "SmartPhones".
On April 1, 2014, 50 Cent released a single featuring Songz, titled "Smoke", from his fifth studio album Animal Ambition. On July 1, 2014, Trey Songz released his sixth album Trigga and it debuted at number one on the US Billboard 200 with first-week sales of 105,000 copies.[39] On May 18, 2015, Songz digitally released the full-length album Intermission I & II. Half of the tracks on the album were previously available on the Intermission EP, which was released on April 14, 2015. Tremaine The Album was released on March 24, 2017, three years after his last LP. This album is based on his given name, Tremaine Aldon Neverson.The LP is made up of 15 songs and the lone feature comes from fellow Virginia artist and frequent collaborator MIKExANGEL on "Games We Play."

Songz's music is generally R&B, and occasionally displays his ability to blend with Hip-hop while still maintaining a production of songs that evoke emotions and vary in subject matters that revolve around the appreciation of women, stimulation of club rave-ups, expression of lust and chronicling the highs and lows of love and relationships. Songz's musical influences include Luther Vandross, Prince, R. Kelly and Usher.

The Grammy nominated Chapter V most notably demonstrates his versatility, vocal range, lyricism and melodic girth as he expresses his eternal love for his woman through singles such as "Simply Amazing" with "Heart Attack" showcasing his vulnerable side that discusses trials and tribulations of love and heartache. "Ladies Go Wild" is a dance-friendly track that stems from his experiences of his international nightlife and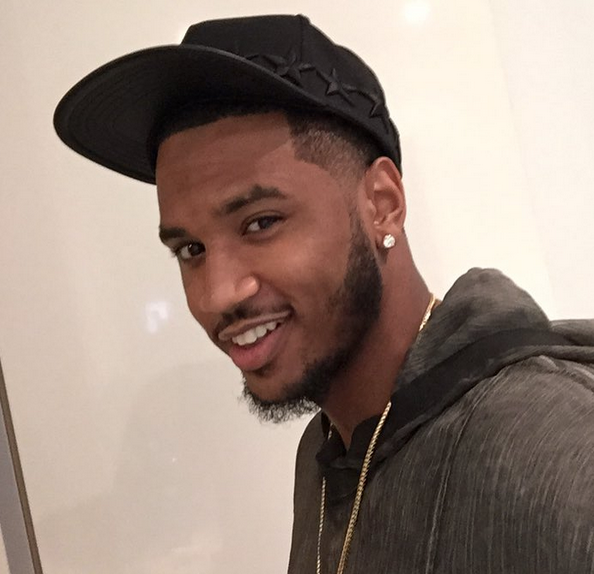 travels. The "Hail Mary" track balances sensuality against grittiness and likens the pleasures of a woman to a 'hail mary' football throw, while "Without A Woman" exemplifies his appreciation for women over a classic 1970s R&B sound. Moreover, "Check Me Out" effortlessly combines Trey's rap flow and melodic skills, in extension to "Dive In" which is considered to be his most signature-sounding record that uses suave wordplay to compare his pending conquest of a woman's body to taking a dive in the pool. Songz describes his albums as work "that will take you many places, emotionally and sensually."
In December 2016, Trey Songz was arrested and charged with aggravated assault, and assaulting a police officer causing injury, following a performance in Detroit. The singer is alleged to have "began throwing objects after the venue cut his concert short due to an 11:30 pm curfew" and to have "struck an officer with his fist".
Trey Songz
The Ballroom
Warehouse Live
813 St Emanuel St.
Houston, TX
Directions
Friday 5/26/2017 8:00 PM
view tickets
Houston Ballet
Presents Tempest
@Brown Theater Wortham Center
In this co-production with Birmingham Royal Ballet, David Bintley's The Tempest conjures up exhilarating new magic from William Shakespeare's late masterpiece. The Tempest is a powerful story of one man's determined to right past wrongs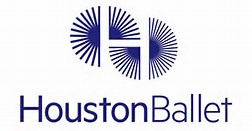 by all means and the consequences of his actions. Set on an enchanted island, magic and mayhem run wild with a cast of colorful characters, featuring a commissioned score by acclaimed British composer Sally Beamish and extraordinary designs by Rae Smith (War Horse). Bintley's The Tempest is a spectacular ballet production that defines the power of love and magic of forgiveness.
This will be Houston Ballet's 1st time performing The Tempest; it is also a co-production with Birmingham Royal Ballet. Houston Ballet performed Bintley's Aladdin in 2014. Houston Ballet's performances of The Tempest sponsored by: Chevron."
ACT I

Alonso, the King of Naples, is returning from his daughter's wedding in Tunis. He is accompanied by his son Ferdinand, his brother Sebastian, and Antonio, the Duke of Milan. Their ship is caught in a furious storm and all the passengers and crew are thrown into the boiling sea.

Prospero, the former Duke of Milan and a magician of some Power, and his 15-year-old daughter, Miranda, are watching the tempest from their island home. He tells her, for the first time, how they came to be castaways. 12 years before, when he had been Duke of Milan, his brother Antonio had, with the aid of Alonso and Sebastian, usurped Prospero, and cast him and the baby Miranda adrift on the sea. Providence had washed them ashore on this island and Prospero had turned the only inhabitant, Caliban, a deformed and savage creature, into his slave.

Prospero has used his time on the island to develop his magic powers and now commands a host of spirits, foremost amongst whom is Ariel, an airy spirit who has overseen the magical tempest that has brought Prospero's enemies within his grasp. The ship's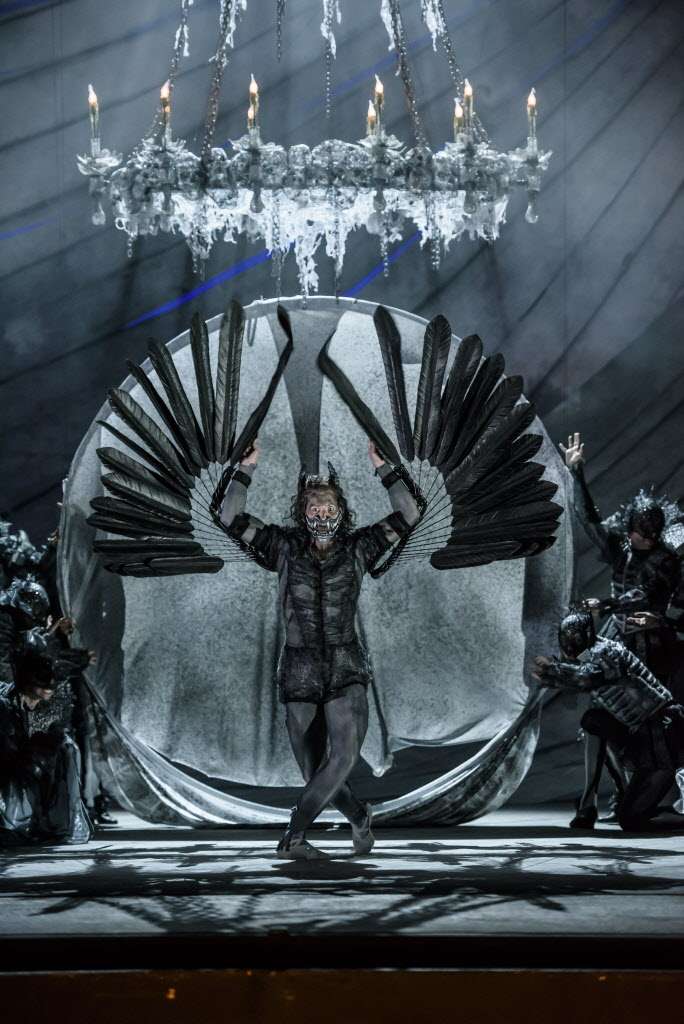 passengers are cast up on the island unharmed. Alonso believes his son to be dead, but Ferdinand has landed on another part of the island where he encounters Miranda and the two instantly fall in love.

Apart from her father and Caliban, he is the first man she has ever seen. Prospero plans to wed his daughter to Ferdinand but first puts the prince to manual labour in order to prove his love. On another part of the island, Ariel leads the King towards Prospero's cave. During this journey Antonio persuades Sebastian to kill Alonso so that Sebastian may become king. Two other members of the party, Trinculo, the court jester, and Stephano, a drunken butler, are also wandering about on the island. Caliban recruits them to help overthrow his hated master. They all get drunk then set off for Prospero's cave.

ACT II

Caliban and his newfound master Stephano continue their journey towards Prospero's cell with the intention of murdering the magus and seizing the island.

Antonio and Sebastian, still looking for an opportunity to murder King Alonso, are presented with the illusion of a great banquet which suddenly vanishes to be replaced by a hellish vision of Ariel as a winged harpy, who accuses them of their previous crimes against Prospero. The Royal party is driven mad by this manifestation.

Meanwhile, Prospero has released Ferdinand and given his blessing to the marriage of the two young people. He conjures up a masque to celebrate their contract of true love but it is abruptly brought to an end when the three would-be usurpers Caliban, Stephano and Trinculo arrive. However they are distracted by some gaudily coloured clothes that have been hung out for them, then chased away by spirits who have taken on the form of a pack of hounds.

Ariel conjures up another tempest, which drives all the castaways to Prospero's cave. There they are all spell-stopped and within Prospero's power, but in an about-face Prospero reveals his great humanity and in declaring that'...the rarer action is in virtue than in vengeance', he ends the cycle of hatred, envy and revenge by forgiving his brother Antonio, and restoring Alonso's son Ferdinand to him. Even Caliban's crimes are forgiven him as Prospero acknowledges his own part in creating the creature's anger and resentment.

Mariners arrive to announce that the ship is miraculously saved, anchored off the island and ready to sail. Prospero renounces magic and prepares to return to Milan to resume his dukedom. Ariel is set free and Caliban is left as sole inhabitant and king of the island.

--DAVID BINTLEY
Looking for that Friday weekend event and can't find it, try our custom "Google Search"