Houston's Online Weekend Planning Entertainment Guide

Smino
@HOB Houston
in the Bronze Peacock
Sunday, May 14th, 2017 8:00 PM
In 2012, Smino went by the stage name C. Smi, and was in a rap duo with his friend Bari Allen called "Young Dumb and Outta Control" (YDOC), where they released a mixtape titled Retail. They started to gain popularity locally but had a hard time getting their music out into the world. Smino then released his first solo mixtape, Smeezy Dot Com, and moved back to Chicago. At Columbia College Chicago, he met engineer Chris "Classik" Inumerable, who became his closest friend and is now his manager.

Today, Chris Smith Jr. from Missouri we can say was influenced by his musical family: his father plays keys, his mother sings, and his grandfather played bass guitar for Blues Hall of Fame musician Muddy Waters. Both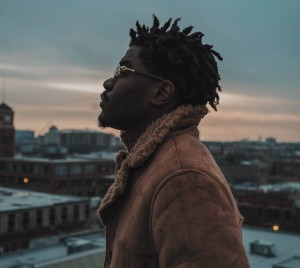 his father and grandfather were given opportunities to take their music far, but they gave up their success to be with their families. When he was seven, his father gave him a set of drums, which he played in his church's band, and also began rapping. He later moved to Chicago, Illinois for college under the wing of his older cousin, singer Drea Smith.

Smino is part of a musical collective called "Zero Fatigue" with producer Monte Booker, and artists Jay2, Bari, and Ravyn Lenae. On October 2, 2015 Smino released his first EP, S!Ck S!Ck S!Ck. On December 11, he released his second EP titled Blkjuptr. On July 31, 2016, Smino appeared on Noname's mixtape, Telefone, with Saba and Phoelix on the track "Shadow Man". On August 17, it was announced that Smino will be alongside Mick Jenkins on the A Quest For Love Tour. On October 27, he made another guest appearance on Bucket List Project on the song "World in My Hands".

Smino describes his sound as futuristic funk and soulful rap. He grew up listening to a lot of jazz, gospel, and hip hop. Smino names Kanye West as his biggest influence, as well as his cousin, Drea Smith, who was signed to Lupe Fiasco and toured with Kanye West.
Smino
HOB Houston
The Bronze Peacock
1204 Caroline St.
Houston, TX
Directions
Sunday 5/14/2017 8:00 PM
view tickets
Tickets provided by Ticket liquidators.com
Looking for that Sunday weekend event and can't find it try our custom "Google Search"