Maze And Frankie Beverly
@Cynitha Woods Mitchel Pavilion
Saturday 10/5/2019 8:00 PM

It was the late Marvin Gaye that encouraged Frankie Beverly to change the band's name from Raw Soul to Maze. Maze and Beverly would tour with Marvin Gay back in the mid 70's. This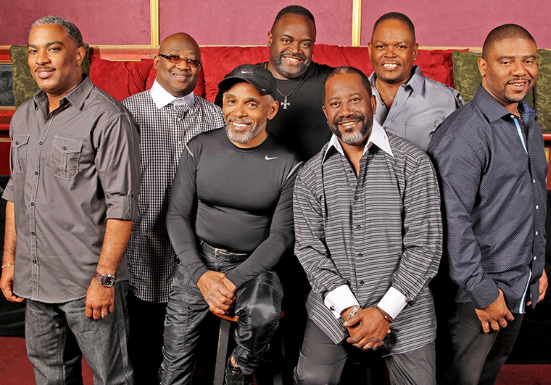 weekend MAZE is in The Woodlands at the Pavilion. (Saturday 10/5/2019)
The sound is distinctive -- passionate, creative, original, soulful, honest and powerful. For nearly thirty years Frankie Beverly and Maze have created a unique sound and become one of the most influential groups in modern history.

"We've made it this far because we love and respect ourselves and our fans. But, most importantly, we believe in what we do," remarks Frankie. The journey began when Frankie relocated from his hometown of Philadelphia to San Francisco and formed Maze. In 1976, he released his first album, Maze Featuring Frankie Beverly which yielded a string of hit singles, including "Lady of Magic" and "Workin' Together."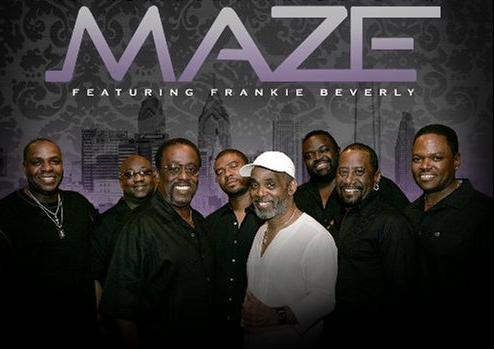 It was Chris Rizik of Soultracks.com that reviewed the group this way:
By any measure, one of the most talented but criminally underappreciated self-contained bands of the past three decades has been Frankie Beverly and Maze. Their ability to fuse soul and jazz with an irresistible groove and intelligent lyrical content has gained for them an extremely loyal following among Soul music fans and great respect among their performing peers, but little attention in the pop music world.
While clearly talented, Beverly and his various bands were not the prototypical Philly soul acts, and in the early 70s he moved with his new group to San Francisco, where he met Marvin Gaye, who took a liking to the group and helped them land a contract with Capitol Records under the new name Maze Featuring Frankie Beverly.

The group's Capitol debut was a Soul smash, yielding the hit "While I'm Alone" and hitting the Soul top 10. As with the act's future albums, the subtle jazz stylings and smooth grooves were extremely appealing to Soul music fans, but had almost zero pop crossover. Over the next decade, Maze released a series of well crafted, well received albums that uniformly hit top 10 Soul and pulled onto the Top 100 pop charts based on sales among black audiences. The group also released a number of memorable singles, including "Joy and Pain," "Southern Girl," "Love Is The Key," "Back In Stride" (a #1 Soul hit) and "Can't Get Over You" (another #1).
Maze And Frankie Beverly
Cynitha Woods Mitchel Pavilion
2005 Lake Robbins Dr.
The Woodlands, TX
Directions
Saturday 10/5/2019 8:00 PM
Ticket Information
click below

Weekend Saturdays Listings

Weekend Sunday's Listings

Houston's Weekend Planning Guide utilizes Ticket Liquidators.com. TL is not a box office. Ticket prices can be more or less than face value. Only the most qualified, trustworthy sellers are part of their network, after TL vets them for superior service. TL guarantee that your tickets will be legitimate, arrive in time for the event, be the exact tickets you ordered or comparable alternatives, and be completely refunded if the event is cancelled. If your experience falls short of these expectations, you're covered by their100% money-back guarantee.
Looking for that Saturday weekend event and can't find it
try our custom "Google Search"