Aziz Ansari
@Smart Financial Center
Saturday 11/10/2018 7:00 PM

A standup comic who had a breakout role in the sit-com Parks and Recreation, Aziz Ansari has also received wide acclaim for his Netflix program, Master of None, from three years ago.
He has also been caught up in the "Me Too" movement, it started for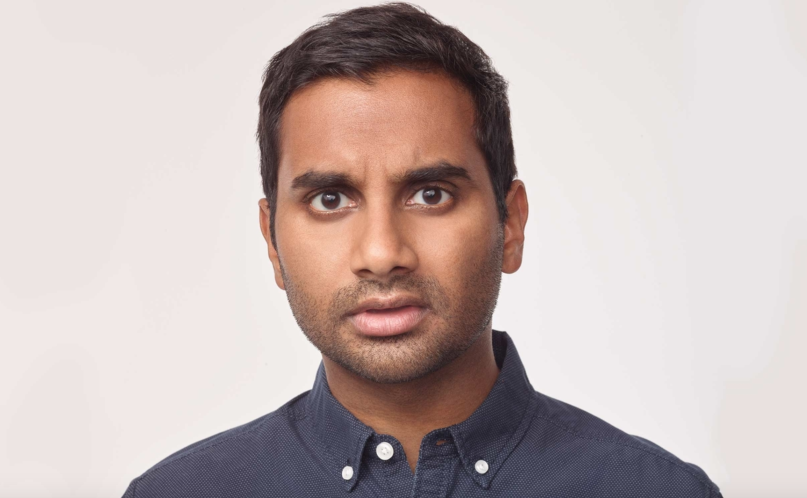 comedian back in January before the Screen Actor's Guild Awards (SAG). This is the way Celebrity Insider.com reporter Bridget Hill explained the story.
"Aziz Ansari skipped the 2018 SAG Awards on the 21st of January, Sunday, just a week after an anonymous woman accused him of being sexually coercive. The woman, who identified herself as "Grace," wrote a story on a website titled, Babe.net.
When Aziz's name was announced as a nominee for the Outstanding Performance By A Male Actor in a Comedy Series award, the crowd didn't clap for the Master Of None star.

In a short story written for the publication, Babe.net, the woman alleges she met Aziz at Emmy's afterparty in September of 2017. It was there she had the "worst night" of her life and claimed Aziz pressured her into sexual activity.
In a statement to publications such as Us Weekly on the 14th of January, (2018) Aziz said he believed their encounter was consensual. He wrote that he "got a text from her" the following day and revealed she felt "uncomfortable" by their interaction.
Ansari said "everything seemed ok" to him and he was "surprised and concerned." Aziz stated that he took her words to heart and is now taking time to process what has happened. The comedian said he continues to support the #MeToo movement which is, in his words, "long overdue."

Aziz Ansari started performing stand-up comedy in New York City in mid-2000 while attending New York University. In 2007, he created and starred in the MTV sketch comedy show Human Giant, which ran for two seasons. This led to acting roles in feature films, including Funny People, I Love You, Man, Observe and Report and 30 Minutes or Less.
As a stand-up comedian, Ansari released his debut comedy special, Intimate Moments for a Sensual Evening, in 2010 on Comedy Central Records, and tours nationally between acting commit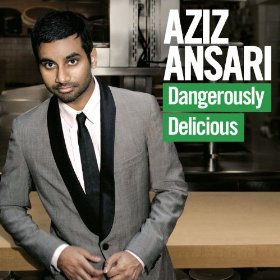 ments. In 2010 and 2011, he performed his Dangerously Delicious tour, which was self-released for download on his website in March 2012 and debuted on Comedy Central in May 2012. He completed his third major tour, Buried Alive, in the summer of 2013. His fourth comedy special, Live at Madison Square Garden, was released on Netflix in 2015. His first book, Modern Romance: An Investigation, was released in June 2015. He was included in the Time 100 list of most influential people in 2016.
Ansari at Smart Financial Center in Sugarland, TX this weekend.
Aziz Ansari
Smart Financial Center
18111 Lexington Blvd. Sugar Land, TX
Directions
Saturday 11/10/2018 7:00 PM
view tickets
Ed Sheeran
@Minute Maid Park
Saturday 11/3/2018 7:00 PM

Recently Ed Sheeran was the topic on E! News Nightly Pop. The discussion was about Sheeran auctioning off his underwear.
Sheeran makes his way to Minute Maid Park this weekend.
Sheeran has sold more than 38 million albums and 100 million singles worldwide, making him one of the world's best-selling music artists.

Sheeran's earliest memories include listening to the records of Joni Mitchell, Bob Dylan and Elton John's Greatest Hits. According to Sheeran, the album that introduced him to music was Van Morrison's Irish Heartbeat. During his childhood his father took him to live concerts that would inspire his musical creations. These included seeing Eric Clapton at the Royal Albert Hall, Paul McCartney in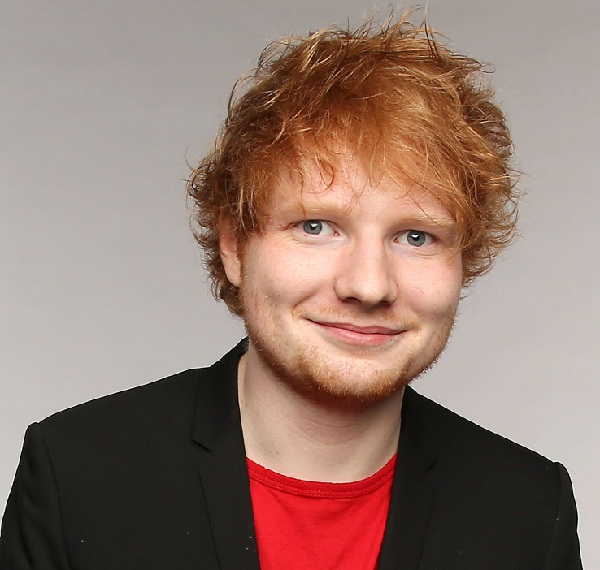 Birmingham, and Bob Dylan. On the influence of Clapton, Sheeran states, "He's the reason I started playing guitar". He singled out Clapton's performance at the Party at the Palace in the grounds of Buckingham Palace, "I was eleven when I saw Eric Clapton play at the Queen's Golden Jubilee concert in June 2002. I remember him walking on stage with this rainbow-coloured Stratocaster and playing the first riff of "Layla". I was hooked. Two days later I bought a black Stratocaster copy for £30 that came with an amp. All I did for the next month was try to play that Layla riff."
He has also cited The Beatles, Nizlopi and Eminem as his biggest musical influences. According to Sheeran, he had a stutter in his speech when he was younger, and he credited rapping along to Eminem's The Marshall Mathers LP for helping him get rid of it. He was also inspired by "Cannonball" singer-songwriter Damien Rice in 2002, with Sheeran stating, "seeing him play this small club in Ireland, I was able to meet him, and he was unbelievably cool. I went straight home and started writing songs. I would not be doing what I'm doing now if he'd been a jerk."

He also told the Irish pop vocal band Westlife when he was younger, he u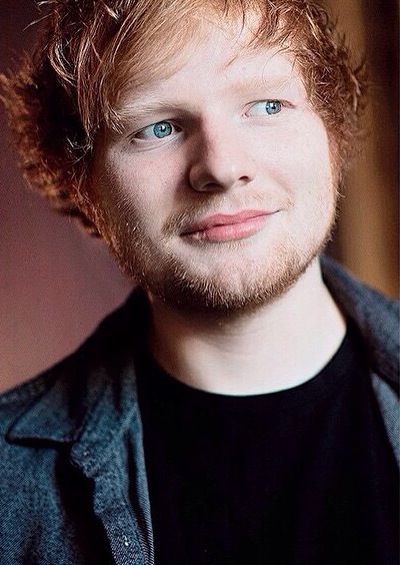 sed to learn how to play the guitar to the Westlife greatest hits album when he was ten, citing them as one of his influences.[145][146] Sheeran collaborated with his idol Eric Clapton in April 2016, with Sheeran stating to People magazine, "I sang on Eric Clapton's album [I Still Do]. It's one thing having him on mine, but being his, that's an honour that you can't ever pinpoint on how great that is. I did something for his record, and I was credited as 'Angelo Mysterioso,' [appearing as a guest on Clapton's "I Will Be There", in addition to performing the song with Clapton on stage], and he did something for my record [performing a guitar solo on "Dive" on Sheeran's album ÷] and was credited as 'Angelo Mysterioso.
Lady Antebellum
@Smart Financial Center
Saturday 11/3/2018 7:00 PM

"We couldn't go away for almost two years and come back with another version of the same thing," says Hillary Scott of Lady Antebellum. "We had to do something fresh and new."
That is exactly what the group did last summer as they make their way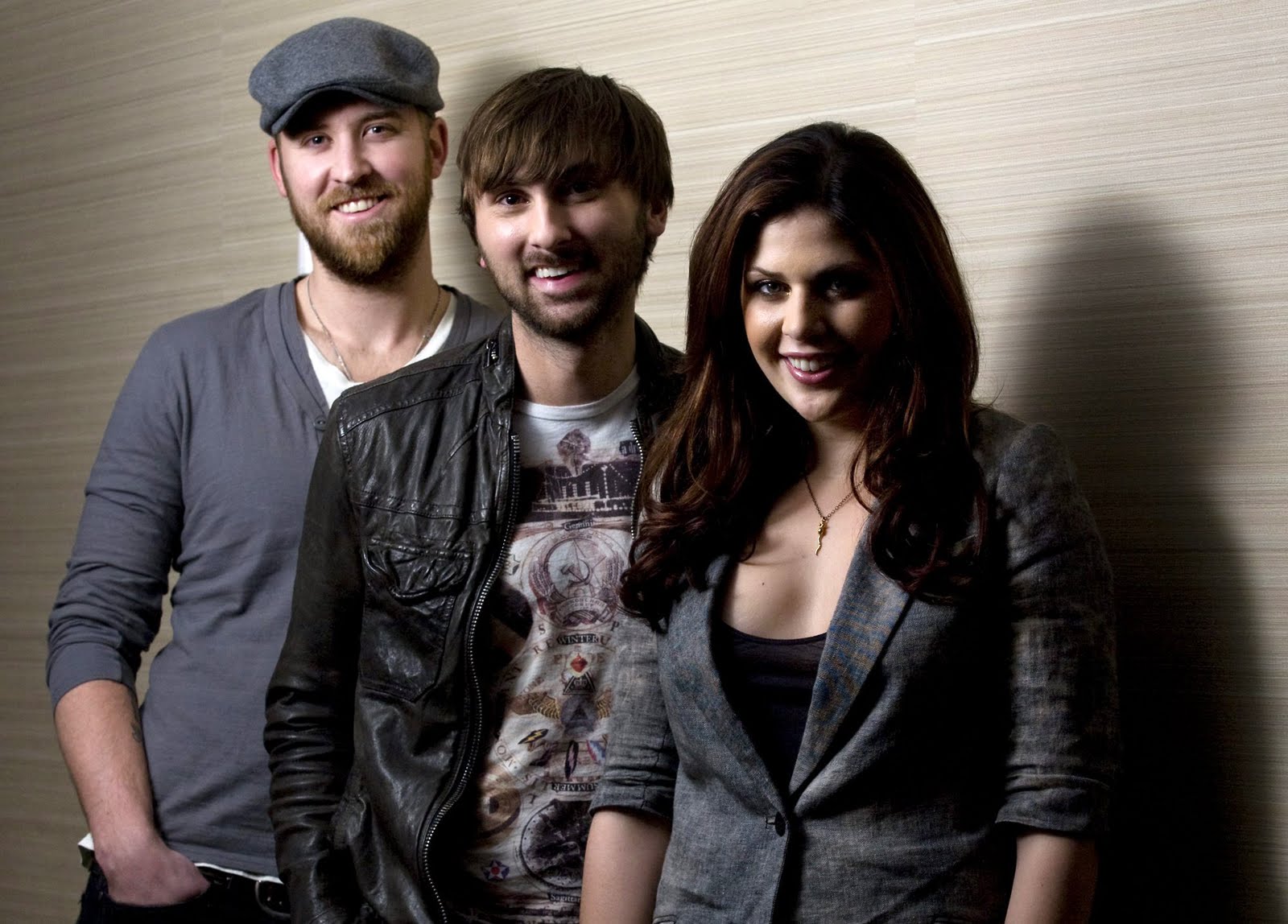 to Sugarland, TX at Smart Financial Center this weekend (Saturday, November 3, 2018).
And so, for their album, Heart Break—the sixth release from Scott and her bandmates Charles Kelley and Dave Haywood, and their first new music since 2014's 747—the multi-platinum-selling group mapped out a liberating approach. It's not as if they were slacking during the hiatus (Kelley released the Grammy-nominated The Driver, Scott won two Grammys for her faith-based project Love Remains, and Haywood produced and wrote with several developing acts), but they always knew they would get back to making Lady A music. The question was how.

"We knew we wanted to take that break to be with our families and chase some new creative paths," says Haywood. "But even during that time, I remember Charles saying 'Guys, let's figure out how to use this time as a way to really dig into this next record, make time to do nothing but create music together. How do we come at it in a totally different way?'"
So the trio embarked on a new mission—setting aside time to put themselves in new surroundings, and concentrate on writing and exploring musical possibilities with no distractions. They rented a house in Florida, living and working under the same roof, and when the experiment proved successful, they set up a second retreat in Southern California.
"The goal was to give each other our undivided attention," says Scott. "Being in a new space meant we could really free our minds to focus solely on our art. We took some of our favorite writers and some writers we hadn't worked with before to a new inspiring backdrop, where we were able to just write and soak up the process."
Even more crucially, along the way, the members of Lady Antebellum were able to dive into their relationship as friends. "We'd wake up and Dave would have cooked breakfast and it was amazing," says Kelley. "Making drinks and staying up talking until 3 in the morning—we hadn't gotten to do that in forever."
"We've always been very thankful for our journey, but there's a heightened sense of gratitude for one another and for our career that we've been so blessed to have."

"Being together every day, living in a house together, that was the special ingredient this time," says Haywood, while Scott adds, "We've always been close, but we got to reconnect even deeper into our friendships, and that was really priceless."
Since teaming up in 2006, Lady Antebellum has sold over 18 million units and had nine No. 1 singles on the country charts. They have won seven Grammy awards (including both Record and Song of the Year for "Need You Now" in 2010), and they were the first artists in the history of the CMA Awards to win Single of the Year in back-to-back years. All of this making music country music that Kelley describes as "a little bit rock and roll, a little bit of pop, a little bit of R&B thrown in, just because that's what we love—Dave and I grew up in Augusta, Georgia, the home of James Brown, and Hillary grew up in Nashville, and we just kind of mix it all together."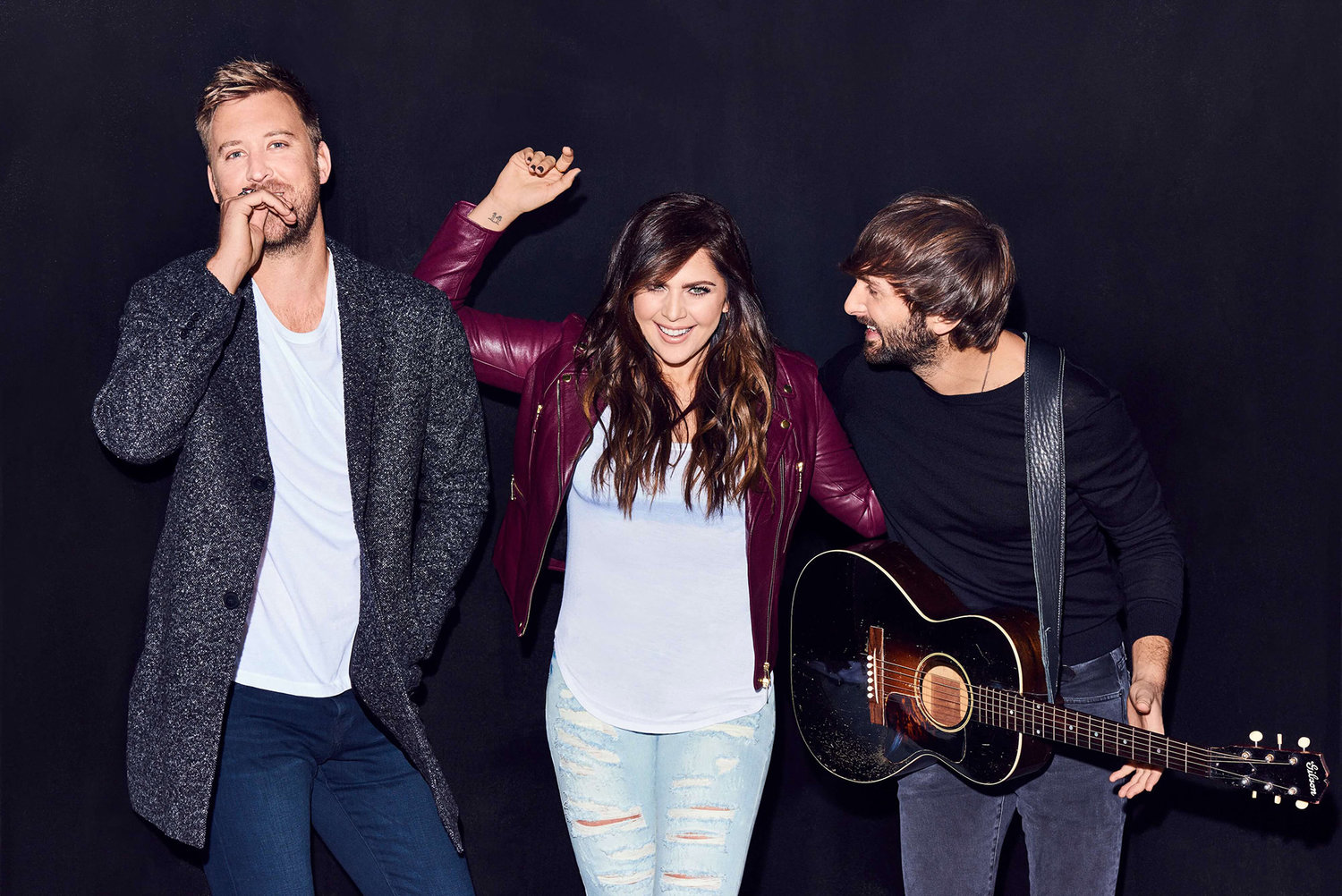 When it came time to incorporate that sound for Heart Break, another key element was producer busbee, whose previous work with Lady A includes the No. 1 hit "Our Kind of Love," and who has recently collaborated with the likes of Maren Morris and Keith Urban. "busbee pushed us into a really neat place and he's such an integral part of this new chapter for us," says Haywood. "He challenged us, pushed us, he never settled for just an 'ok' vocal performance in the studio....or a mediocre lyric. Having known him for nearly eight years really made us all comfortable enough with each other to be open and say exactly what we felt."
"I think he sees part of us that we can't see, a unique sense of objectivity just from knowing us from a different perspective," says Scott. "And he wasn't afraid to call us out on something, which was awesome."
The group's desire to shake things up made evident by the album's first single, the swaggering "You Look Good," which came complete with a funky horn arrangement. "I'd been begging for horns on a song for years!" says Scott. "One of my favorite songs growing up was 'Sir Duke' by Stevie Wonder, and that feel transports you to another place. It was the perfect song to embody the excitement and fun that we had making this record."
"We love writing the serious songs—the heartbreak songs, the love songs—but the recording process was so different and so fun and we felt like we wanted to lead with that," says Kelley. "We wanted it to be a little bit of a question mark, where you weren't sure if it was us—we wanted to take a little bit of a left turn where you don't always know what to expect."
Elsewhere, Heart Break ranges from the wry call to independence of the title track ("probably my favorite song on the record," says Kelley) from which the entire project sprung, to the sweet melancholy of "Somebody Else's Heart." The dramatic, surging ballad "Hurt" is a powerful vehicle for Scott's voice as she soars over a spare rhythm section and classic string arrangement.
With the clever extended metaphor of its lyrics and percolating groove, "Army" has a feel that's a throwback to '70s pop, while the bright, breezy lift-off of "Think About You," with an R&B-style guitar bouncing off of a banjo lick, is entirely of the moment. And as Lady A hits the road, the group is excited to add this new range of sounds and colors into a set already packed with a familiar arsenal of hits.

The trio had a hand in writing 11 of the 13 tracks on Heart Break, more than they'd ever written on a previous album, resulting in their most intimate and heartfelt work to date. "It's really our story," says Kelley. "Songs about our spouses and kids—they have a universal feel to them, but there's a lot of our personal stories here."
What's evident is that coming back from their hiatus, the members of Lady Antebellum are fired up and ready to go, with a new sense of both their history and their possibilities. "I think we came back from the break with an appreciation for what we've built," says Scott. "We've always been very thankful for our journey, but there's a heightened sense of gratitude for one another and for our career that we've been so blessed to have."

Lady Antebellum
Smart Financial Center
18111 Lexington Blvd.
Sugar Land, TX
Directions
Saturday 11/3/2018 7:00 PM
view tickets
Mystery Science Theatre 3000 Live
Featuring The Brain
@Cullen Performance Hall
Saturday 11/3/2018 7:00PM

Originally airing for 11 seasons from 1988 to 1999, Mystery Science Theater 3000 immediately won over fans and became one of the most beloved cult TV shows of all time, making a human mind experiment more entertaining than anyone could have predicted. We now have a "live" stage presentation.
The show all started on a local television when the show's creator, Joel Gordon Hodgson approached Jim Mallon, at that time production manager of KTMA-TV, a low-budget local television station (Now WUCW-TV) in Minneapolis, Minnesota with his idea of a show based on riffing on movies, using robots that were created out of common objects. Mallon agreed to help produce a pilot episode, and Hodgson hired on local area comedians J.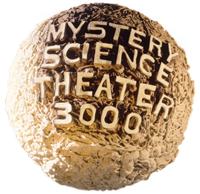 Elvis Weinstein (initially going by Josh Weinstein but later changed to J. Elvis as to distinguish himself from Josh Weinstein, a well-known writer for The Simpsons) and Trace Beaulieu to develop the pilot show.
By September 1988, Hodgson, Mallon, Weinstein, and Beaulieu shot a 30-minute pilot episode, using segments from the 1968 science-fiction film The Green Slime. The robots and the set were built by Hodgson in an all-nighter. Joel watched the movie by himself, and was aided during the host segments by his robots, Crow (Beaulieu), Beeper, and Gypsy (Weinstein). Hodgson used the narrative that his character named "Joel Hodgson" (not yet using his character name of Robinson) had built the Satellite of Love and launched himself into space. Camera work was by Kevin Murphy, who was employed by KTMA. Murphy also created the first doorway sequence and theater seat design. These initial episodes were recorded at the long since-defunct Paragon Cable studios and customer service center in Hopkins, Minnesota.

Mallon met with KTMA station manager Donald O'Conner the next month and managed to get signed up for thirteen episodes. Show production was generally done on a 24-hour cycle, starting with Mallon offering a few films from KTMA's library for the writers to select from. Riffing in these episodes was ad-libbed during taping using notes made during preliminary viewings of the selected film.
The show had some slight alterations from the pilot — the set was lit differently, the robots (now Crow, Servo and Gypsy) joined Joel in the theater, and a new doorway countdown sequence between the host and theater segments was shot. The puppeteers worked personalities into their robots: Crow (Beaulieu) was considered a robotic Groucho Marx, Tom Servo (Weinstein) as a "smarmy AM radio DJ", and Gypsy (Mallon) modeled after Mallon's mother had a "heart of gold" but would become disoriented when confronted with a difficult task. The development of the show's theme song would lead to establishing elements for the show's ongoing premise, with Hodgson now portraying himself as the character Joel Robinson.
Mystery Science Theater 3000 premiered on KTMA at 6:00 p.m. on Thanksgiving Day, November 24, 1988 with its first episode, Invaders from the Deep, followed by a second episode, Revenge of the Mysterons from Mars at 8:00 p.m. Initially, the show's response was unknown, until Mallon set up a phone line for viewers to call in. Response was so great that the initial run of 13 episodes was extended to 21, with the show running to May 1989. Hodgson and Mallon negotiated to secure the rights for the show for themselves, creating Best Brains, Inc., agreeing to split ownership of the idea equally. During this time a fan club was set up and the show held its first live show at Scott Hansen's Comedy Gallery in Minneapolis, to a crowd of over 600.
Despite the show's success, the station's overall declining fortunes forced it to file for bankruptcy reorganization in July 1989. At the same time, HBO was looking to build a stable of shows for their new Comedy Channel cable network. HBO approached Best Brains and requested a sample of their material. Hodgson and Mallon provided a seven-minute demo reel, which led to the network greenlighting MST3K as one of the first two shows picked up by the young network.
When Joel Robinson (played by show creator Joel Hodgson) is shot into space and forced to watch bad movies while mad scientist Dr. Clayton Forrester (Trace Beaulieau) and his crony, TV's Frank (Frank Conniff), monitor his mind, Joel builds a cast of lovable robot sidekicks to help keep his sanity: Crow, Tom Servo, Gypsy and Cambot. It's only through their wisecracks, quips and friendships that they make it through a barrage of increasingly terrible cinema--and the audience in turn gets a veritable treasure trove of gut-busting hilarity.
Later hosted by Mike Nelson and featuring a stellar cast of "Mads" and supporting characters, plus countless classic sketch segments highlighted by original songs, clever inventions, movie spoofs and more, MST3K skewered its way into the hearts of fans around the globe who recognized what making fun of cheesy movies looks like when elevated to high-art levels.
In 2015, fans of MST3K (known as "MSTies") united behind a record-breaking Kickstarter crowdfunding campaign to revive the show for a brand new, 14-episode season that premiered on Netflix in 2017. The next generation cast is led by host Jonah Ray.
The 12th season is expected to broadcast on Netflix on Thanksgiving aka "Turkey Day", November 22, 2018, which coincides with the show's 30th anniversary
Mystery Science Theatre 3000 Live
Featuring The Brain
Cullen Performance Hall
4800 University Dr.
Houston, TX
Directions
Saturday 11/3/2018 7:00PM
view tickets
Since you are here...
Houston's Weekend Planning Guide is updated on a continuous bias for all in the Greater Houston Area. We haven't put up a paywall or asked anyone to log-in to see our content. We want to keep it that way. We accept advertising, but the revenue from that area is not enough to support us. If everyone who reads our weekend entertainment blog, who likes it and helps to support it, our future would be much more secure. For as little as $1 or more, you can support Houston's Weekend Planning Guide – and it only takes a minute. Thank you.
Houston's Weekend Planning Guide
Fall Events Guide Download is Free


Houston's Online Weekend Entertainment Guide
Looking for that Saturday weekend event and can't find it
try our custom "Google Search"