Houston's Weekend Planning Guide
(Weekendhouston.net) is a Targeted Premium Event Listings Journal/Calendar
Sunday
October 24th, 2021
Weekend Sundays is updated continuously
$Not
World Tour
@HOB Houston
Sunday 10/24/2021 8:00 PM
Doors Open 7:00 PM
Edy Edouard known professionally as $Not makes his way to Houston this Sunday to LiveNation's HOB 's The Bronze Peacock in Green Street downtown Houston.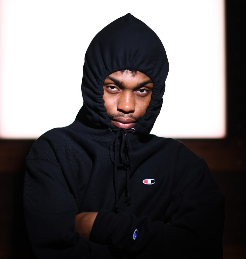 In the last two years with only a microphone in his room and an Instagram page, $not has been making an undeniable wave in Florida. The 21-year old rapper, motivated by a cult following that has developed in front of his eyes, has relentlessly released SoundCloud gems with rising stars such as 'Kill Me Bitch' with Lil Toe, 'Lovely' with $us, and the exploding 'Ca$e 19' with Jasiah. Following on the success of his break-out single "GOSHA," South Florida's latest underground sensation is skyrocketing in front of his cult fanbase's eyes. Over dark trap beats that are ready to boom across the stages of festivals like Rolling Loud, $NOT spits extremely witty bars along with infectious hooks. With a dedicated fanbase and a natural talent for making killer music, it's safe to say that he will be on everyone's radar in the coming year.
HOB Houston
in GreenStreet
1204 Caroline St.
Houston, TX
(888) 402-5837
Directions (Map)
Nitty Gritty Dirt Band
@Arena Theatre
Sunday 10/24/2021 8:00 PM
Doors Open 7:00 PM

With a refreshed lineup and newfound energy, The Nitty Gritty Dirt Band remains one of the most accomplished bands in American roots music and is scheduled to perform live at the Arena Theatre on this weekend Sunday, October 24, 2021.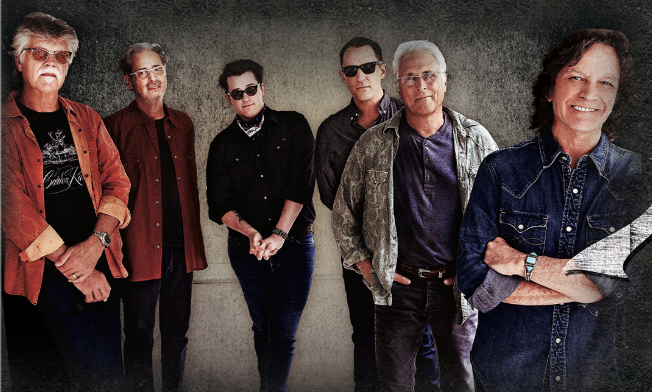 Following an extended 50th anniversary tour, the ensemble grew to a six-piece in 2018 for the first time since their early jug band days. The group now includes Jeff Hanna (acoustic guitar, electric guitar), Jimmie Fadden (drums, harmonica), Bob Carpenter (keyboards), Jim Photoglo (bass, acoustic guitar), Ross Holmes (fiddle, mandolin), and Jaime Hanna (electric and acoustic guitar). All six members also sing, and when their voices merge, the harmonies add a powerful new component for the legendary band. And with the father-son pairing of Jeff and Jaime Hanna, the band carries on a country music tradition of blood harmony.

The Nitty Gritty Dirt Band played their first gig in 1966 in Southern California as a jug band and by 1969 had become a cornerstone of the burgeoning country-rock community. Their career breakthrough came in 1970 with the release of the record Uncle Charlie & His Dog Teddy and the single "Mr. Bojangles," a folksy Top 10 pop hit that remains a staple of their live show.
During a tour stop in Nashville around that time, Earl Scruggs and his family came backstage to say hello. That introduction led to a friendship and some of the connections the band needed to record the acclaimed three-disc album "Will the Circle Be Unbroken." A number of country, folk, and bluegrass legends. Heroes like Roy Acuff, Mother Maybelle Carter, Jimmy Martin, Merle Travis, and Doc Watson joined the scruffy, young band for a project that is considered a landmark recording in American music. Both "Mr. Bojangles" and "Will the Circle Be Unbroken" were inducted into the Grammy Hall of Fame.
Houston Arena Theatre
Arena Towers
7326 Southwest Fwy
Houston, TX 77074
Directions (Map
Alejandro Sanz
La Gira Tour
@Smart Financial
Center
Sunday 10/24/2021 8:00 PM
[From Seriouslyspain.com] Alejandro Sanz is Spain's most commercially successful singer ever. He is also famous throughout the Spanish speaking world. He's been a professional musician and singer since the age of 16 and has sold more than 21 million records worldwide.
If you've never heard of Alejandro Sanz, you're really missing something wonderful. If you have, you know what a superstar he is. Whether you're familiar with him or not though, here are some little known facts about this amazing singer.
Alejandro Sanz has won 14 Latin Grammy awards and won 1 regular Grammy award in 2006 . . .

He hit international stardom in 1997, when he released Mas, and then after releasing a follow up album, El Alma al Aire, he tried to conquer the US market. In 2001, he became the first Spanish singer to perform for MTV Unplugged, which began his career search in the USA. A little known fact is that Alejandro's biggest dream has always been to make it big in America.

Alejandro Sanz has won 14 Latin Grammy awards and won 1 regular Grammy award in 2006, but true fame in America has escaped him. Well-known in the Latin music world, many people say he's not more famous because his English speaking skills are low. He also releases almost all of his songs in Spanish, although there have been rumors that an English album is going to be coming out in the next year or so.
The 39th Annual
Houston Super Show
@NRG Center
Sunday 10/24/2021 12:00 PM
Motorsport Showcase Events LLC is an automotive/motorsport enthusiast entertainment consulting and professional services provider in its 12th year of operation licensed under this name, and with a core management team that spans well over three decades of event experience. Our team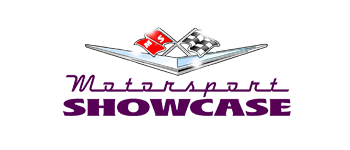 specializes in automotive enthusiast event planning, logistics, move-in/move-out, Judging services, entertainment and stage operations, and overall event management. As Owner and Executive President, I have 40 years experience in the related field of automotive special event planning and operations working directly with various major motorsport related companies and organizations in the United States. More info at www.nrgpark.com

Sunday, October 24, 2021 12:00 PM
NRG Park, 1 NRG Parkway, Houston, TX 77054
Directions (map)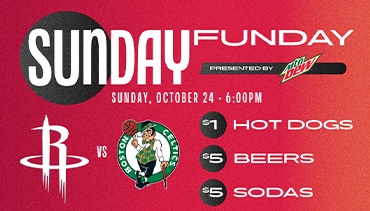 Jazzy Sundays
@Discovery Green
This Weekend
Sea Breeze
Corey Henry
and the Treme Funktet
Sunday 10/24/2021 4:00 PM
(Free Concert)

Discovery Green has partnered with Buffalo Bayou Partnership, Emancipation Park Conservancy and DACAMERA this fall to celebrate the legacy of jazz in Houston.
Jazzy Sundays in the Parks is a free live music series made possible by the Kinder Foundation.
The series features free, family-friendly concerts every Sunday in October at Discovery Green and every Sunday in November at The Water Works in Buffalo Bayou Park.
This weekend at Discover Green its Sea Breeze. They emerged on the Houston jazz scene in 1985 at the Houston International Festival. The group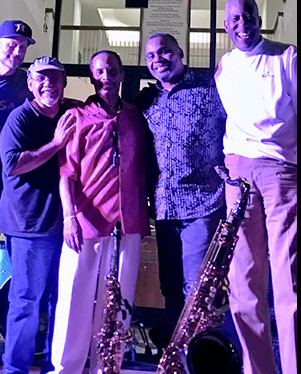 is the brainchild of saxophonist Carl Progue, bassist Al Campbell, and keyboardist Andrew Lienhard.
These talented musicians created a jazz-based band that critics describe as "brisk, sharp, and decidedly tantalizing." With a mix of material including cover selections and original music, Sea Breeze captivates audiences of all ages.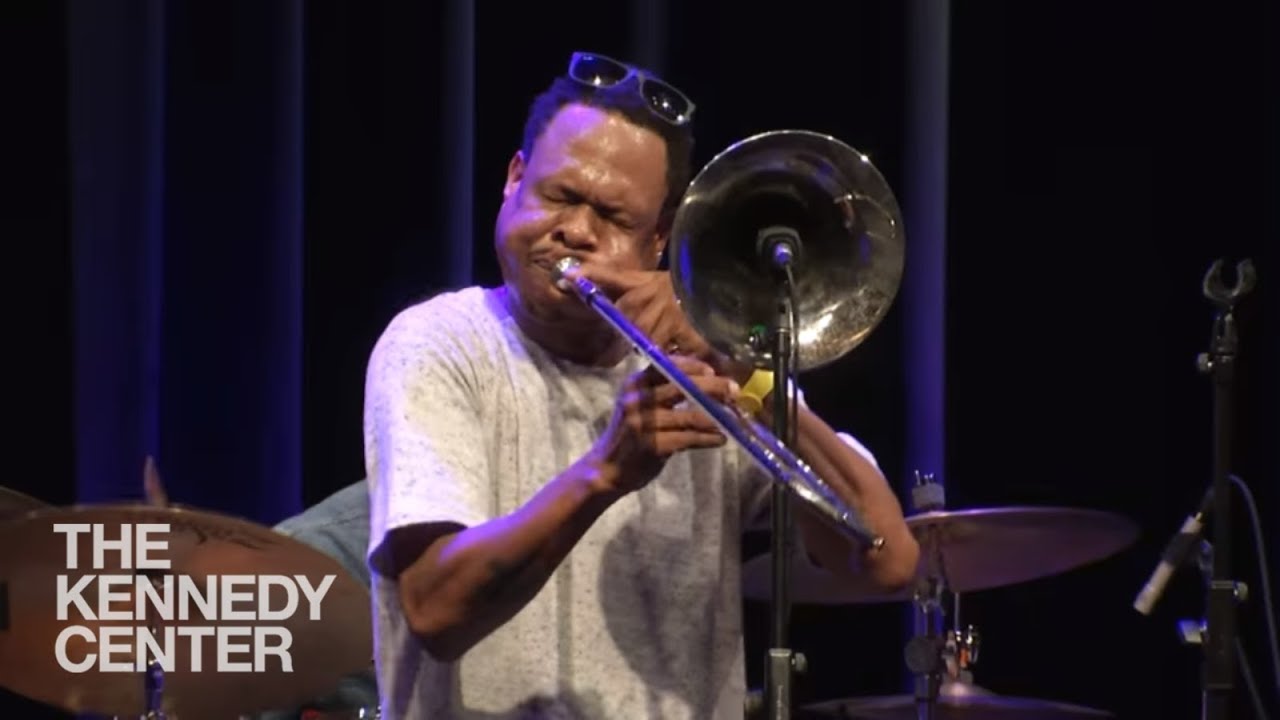 Trombonist Corey Henry was raised in New Orleans, the birthplace of jazz, and a stone's throw away from Congo Square in the heart of the legendary Tremé neighborhood. As a result of this musical environment, Henry didn't learn his craft in the school band the way others do. He was surrounded and nurtured by some of the most important musicians in New Orleans history.
Henry reveals a signature playing style with a muscular voice and his trombone blasting through the room like a fast-coming train, fueled further by the crowd's energy that he inspires.
PLEASE NOTE:
Cancellations due to weather may occur. Please check Discoverygreen.com before heading out.

Discovery Green
1500 McKinney Street
Houston, TX 77010
(713) 400-7336
Directions (Map)
An Evening with C.S. Lewis & J.R.R. Tolkien
@The Hobby Center
Zilkha Hall

Sunday 10/24/2021 2:00 PM
Lewis & Tolkien is a play set in Oxford's Eagle & Child pub. Aging and legendary authors, J.R.R. Tolkien and his great friend C.S. Lewis, meet for what turns out to be the very last time.

They were lions of 20th century British fantasy, giants of a literary genre that reached millions of readers, young and old alike, with mystifying adventures to entertain and deep truths to move people's hearts. C.S. Lewis (The Chronicles of Narnia) and J.R.R. Tolkien (The Lord of the Rings) were also distinguished faculty members at Oxford University and participants in a literary group known as the Inklings.
Their robust philosophical discourse served an uncommon friendship that was not without its differences. Life's circumstances and, sometimes, unresolved disagreements forced an uncomfortable season of estrangement.

In Lewis & Tolkien we join "Jack" and "Tollers," as they knew each other, at Oxford's historic Eagle and Child pub for one last visit, tempered by thawing humor, confession and reconciliation.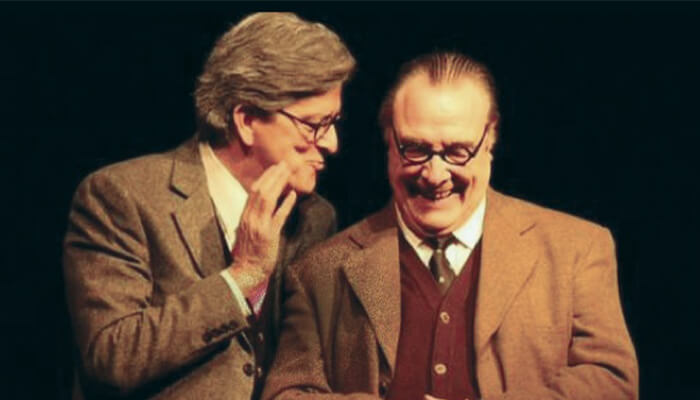 Note:All patrons ages 2 and older will be required to show either proof of a negative COVID-19 test result or proof of vaccination, and photo identification. Patrons ages 18 and older must bring a photo ID that matches the name on the proof. Guests younger than age 18 without ID must be accompanied by an adult with proper identification. Please click HERE for more information on the Hobby Center's Health & Safety protocols.
The Hobby Center
for the Performing Arts
800 Bagby Street
Houston, TX 77002
(713) 315-2525
Directions (Map)
Stories Worth Weekend Reading
The Taliban's Return
Is Catastrophic for Women
As a photojournalist covering Afghanistan for two decades, I've seen how hard the country's women have fought for their freedom, and how much they have gained. Now they stand to lose everything.
One morning in the summer of 1999, Shukriya Barakzai woke up feeling dizzy and feverish. According to the Taliban's rules, she needed a Maharram, a male guardian, in order to leave home to visit the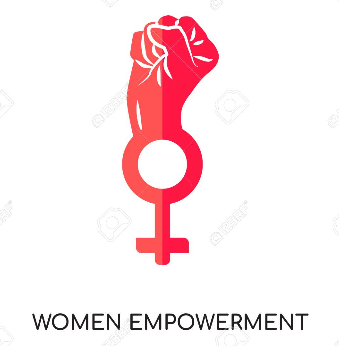 doctor. Her husband was at work, and she had no sons. So she shaved her 2-year-old daughter's head, dressed her in boys' clothing to pass her off as a guardian, and slipped on a burka. Its blue folds hid her fingertips, painted red in violation of the Taliban's ban on nail polish. She asked her neighbor, another woman, to walk with her to the doctor in central Kabul.
Around 4:30 p.m. they left the doctor's office with a prescription. They were heading toward the pharmacy when a truckload of Taliban militants from the Ministry for the Propagation of Virtue and Prevention of Vice pulled up beside them. The men regularly drove around Kabul in pickup trucks, looking for Afghans to publicly shame and punish for violating their moral code.
. . .read more at The Atlantic click here
Low Pay, No Benefits
Rude Customers:
Restaurant Workers
Quit At Record Rate
Awooden spoon gliding over cast iron. Barely tall enough to see over the stove, Lamar Cornett watched his mother, a cook, make his favorite dish of scrambled eggs.
That first cooking lesson launched a lifelong journey in food. Cornett has spent over 20 years in Kentucky restaurants, doing every job short of being the owner. The work is grueling and tense but rewarding and rowdy, and so fast-paced that the pandemic shutdown was like lightning on a cloudy day.
"It was almost like there was this unplanned, unorganized general strike," Cornett said.


Cornett, off work for a few weeks, realized he received enough money through unemployment benefits to start saving . . .

In those rare quiet moments, millions of restaurant workers like Cornett found themselves thinking about the realities of their work. Breaks barely long enough to use the restroom or smoke a cigarette. Meals inhaled on the go. Hostile bosses, crazy schedules and paltry, stagnant pay.
To top it off: rude customers, whose abuses restaurant staff are often obligated to tolerate. And lately, testy diners have only gotten more impatient as they emerge from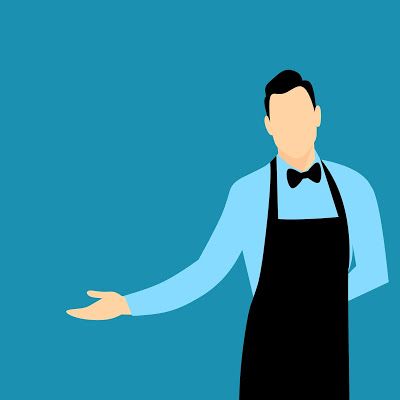 the pandemic shutdowns.
Cornett, off work for a few weeks, realized he received enough money through unemployment benefits to start saving — for the first time. He wondered if the work he loves would ever entail a job that came with health insurance or paid leave.
Nicole Krauss's Beautiful Letter to Van Gogh on How to Break the Loop of Our Destructive Patterns
"Bravery is always more intelligent than fear, since it is built on the foundation of what one knows about oneself: the knowledge of one's strength and capacity, of one's passion."
These patterns of belief — about who we are, about who others are, about how the world works — come to shape our behavior, which in turn shapes our reality, creating a loop that calls to mind physicist David Bohm's enduring wisdom: "Reality is what we take to be true. What we take to be true is what we believe… What we believe determines what we take to be true."
"Feeling helpless and confused in the face of random, unpatterned events, we seek to order them and, in so doing, gain a sense of control over them," the great psychiatrist Irvin D. Yalom wrote in his magnificent meditation on uncertainty and our search for meaning. But as our terror of losing control compels us to grasp for order and certainty, we all too often end up creating patterns that ultimately don't serve us, then repeat those patterns under the illusion of control.

To keep repeating a baleful pattern without recognizing that we are caught in its loop is one of life's greatest tragedies; to recognize it but feel helpless in breaking it is one of our greatest trials; to transcend the fear of uncertainty, which undergirds all such patterns of belief and behavior, is a supreme triumph.

"But as our terror of losing control compels us to grasp for order and certainty, we all too often end up creating patterns that ultimately don't serve us, then repeat those patterns under the illusion of control."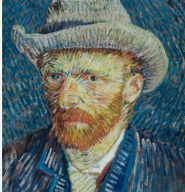 That triumphant transcendence of the pattern is what novelist Nicole Krauss explores in an exquisite response to Vincent van Gogh's 1884 letter to his brother about fear and risk-taking. Her piece is part of an exhibition by the Van Gogh Museum in Amsterdam, in which twenty-three contemporary artists and writers respond to the letters of Van Gogh in paintings, sculptures, letters, poems, photographs, and videos.
. . .more @Brian Pickings.com
The 60-Year-Old Scientific Screwup That Helped Covid Kill
All pandemic long, scientists brawled over how the virus spreads. Droplets! No, aerosols! At the heart of the fight was a teensy error with huge consequences.

Early one morning, Linsey Marr tiptoed to her dining room table, slipped on a headset, and fired up Zoom. On her computer screen, dozens of familiar faces began to appear. She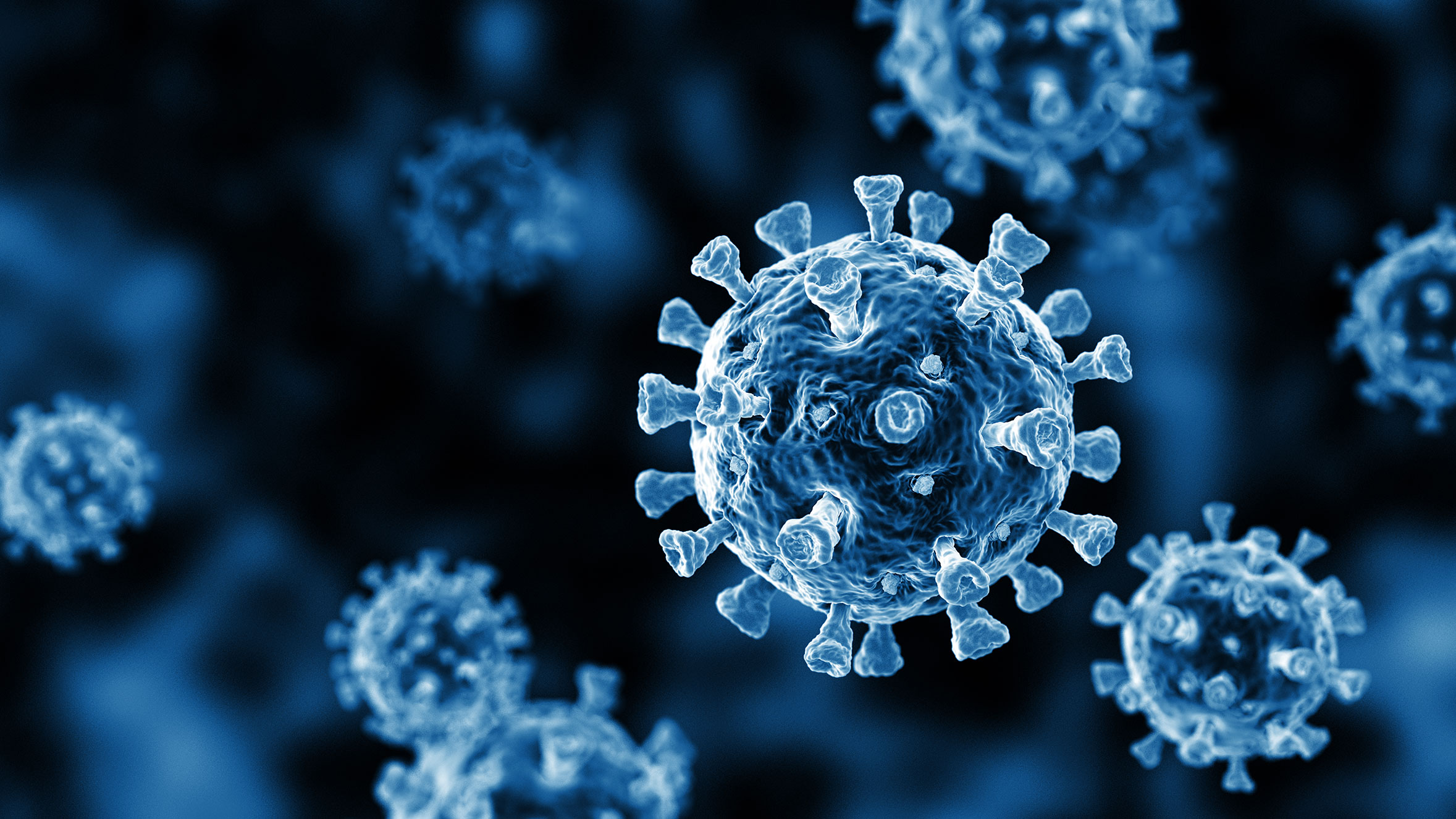 also saw a few people she didn't know, including Maria Van Kerkhove, the World Health Organization's technical lead for Covid-19, and other expert advisers to the WHO. It was just past 1 pm Geneva time on April 3, 2020, but in Blacksburg, Virginia, where Marr lives with her husband and two children, dawn was just beginning to break.

Marr is an aerosol scientist at Virginia Tech and one of the few in the world who also studies infectious diseases. To her, the new coronavirus looked as if it could hang in the air, infecting anyone who breathed in enough of it. For people indoors, that posed a considerable risk. But the WHO didn't seem to have caught on. Just days before, the organization had tweeted "FACT: #COVID19 is NOT airborne." That's why Marr was skipping her usual morning workout to join 35 other aerosol scientists. They were trying to warn the WHO it was making a big mistake.

Over Zoom, they laid out the case. They ticked through a growing list of superspreading events in restaurants, call centers, cruise ships, and a choir rehearsal, instances where people got sick even when they were across the room from a contagious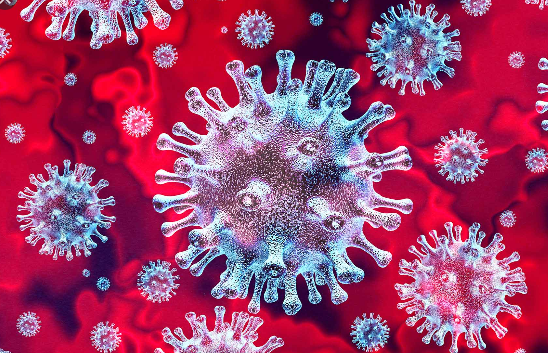 person. The incidents contradicted the WHO's main safety guidelines of keeping 3 to 6 feet of distance between people and frequent handwashing. If SARS-CoV-2 traveled only in large droplets that immediately fell to the ground, as the WHO was saying, then wouldn't the distancing and the handwashing have prevented such outbreaks? Infectious air was the more likely culprit, they argued. But the WHO's experts appeared to be unmoved. If they were going to call Covid-19 airborne, they wanted more direct evidence—proof, which could take months to gather, that the virus was abundant in the air. Meanwhile, thousands of people were falling ill every day.
Why the Tomato Was Feared in Europe
for More Than 200 Years
How the fruit got a bad rap from the beginning.
In the late 1700s, a large percentage of Europeans feared the tomato.
A nickname for the fruit was the "poison apple" because it was thought that aristocrats got sick and died after eating them, but the truth of the matter was that wealthy Europeans used pewter plates, which were high in lead content. Because tomatoes are so high in acidity, when placed on this particular tableware, the fruit would leach lead from the plate, resulting in many deaths from lead poisoning. No one made this connection between plate and poison at the time; the tomato was picked as the culprit.
Around 1880, with the invention of the pizza in Naples, the tomato grew widespread in popularity in Europe. But there's a little more to the story behind the misunderstood fruit's stint of unpopularity in England and America, as Andrew F. Smith details in his The Tomato in America: Early History, Culture, and Cookery. The tomato didn't get blamed just for what was really lead poisoning. Before the fruit made its way to the table in North America, it was classified as a deadly nightshade, a poisonous family of Solanaceae plants that contain toxins called tropane alkaloids.
One of the earliest-known European references to the food was made by the Italian herbalist, Pietro Andrae Matthioli, who first classified the "golden apple" as a nightshade and a mandrake—a category of food known as an aphrodisiac. The mandrake has a history that dates back to the Old Testament; it is referenced twice as the Hebrew word dudaim, which roughly translates to "love apple."
On the Link Between Great Thinking
and Obsessive Walking
From Charles Darwin to Toni Morrison
Jeremy DeSilva Looks at
Our Need to Move
Charles Darwin was an introvert. Granted, he spent almost five years traveling the world on the Beagle recording observations that produced some of the most important scientific insights ever made. But he was in his twenties then, embarking on a privileged, 19th-century naturalist's version of backpacking around Europe during a gap year. After returning home in 1836, he never again stepped foot outside the British Isles.
He avoided conferences, parties, and large gatherings. They made him anxious and exacerbated an illness that plagued much of his adult life. Instead, he passed his days at Down House, his quiet home almost twenty miles southeast of London, doing most of his writing in the study. He occasionally entertained a visitor or two but preferred to correspond with the world by letter. He installed a mirror in his study so he could glance up from his work to see the mailman coming up the road—the 19th-century version of hitting the refresh button on email.
Houston's Online Weekend Planning Entertainment Guide
Looking for that Sunday weekend event and can't find it try our custom "Google Search"