Bob Dylan
@Smart Financial Center
Sunday 10/14/2014 8:00 PM

Bob Dylan's wide range of political, social, philosophical and literary influence performance makes its way to Smart Financial Center this weekend.
The singer-songwriter, author, and artist has been an influenti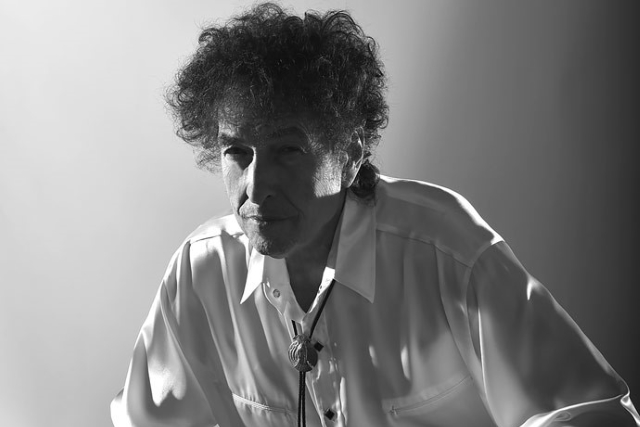 al figure in popular music and culture for more than five decades. Much of his most celebrated work dates from the 1960s, when some say he became a reluctant "voice of a generation" with songs such as "Blowin' in the Wind" and "The Times They Are a-Changin'" which became anthems for the Civil Rights Movement and anti-war movement. In 1965, he controversially "went electric", branching out from his earlier work and alienating some fans of the American folk music revival, recording a six-minute single, "Like a Rolling Stone," which enlarged the scope of popular music.

It was in the late 70's Dylan became an Evangelical Christian, undertaking a three-month discipleship course run by the Association of Vineyard Churches. This changed his music dramatically with Dylan's record label releasing two albums of contemporary gospel music. Slow Train Coming (1979) featured the guitar accompaniment of Mark Knopfler (of Dire Straits) and was produced by veteran R&B producer Jerry Wexler. Wexler said that Dylan had tried to evangelize him during the recording. He replied: "Bob, you're dealing with a 62-year-old Jewish atheist. Let's just make an album." Dylan won the Grammy Award for Best Male Rock Vocal Performance for the song "Gotta Serve Somebody".
It was reported, when touring in late 1979 and early 1980, Dylan would not play his older, secular works, with him delivering declarations of his faith from the stage, such as: "Years ago they ... said I was a prophet. I used to say, "No I'm not a prophet" they say "Yes you are, you're a prophet." I said, "No it's not me." They used to say, "You sure are a prophet." They used to convince me I was a prophet. Now I come out and say Jesus Christ is the answer. They say, "Bob Dylan's no prophet." They just can't handle it.

Dylan's Christianity was unpopular with some fans and musicians.
It was several years ago the iconic poet and songwriter accepted the Nobel Prize for literature. The Guardian reported at the time, "They were handed to Dylan at a "private ceremony in Stockholm" attended by 12 academy members, Sara Danius, the academy's permanent secretary, said in a blog post. "Spirits were high.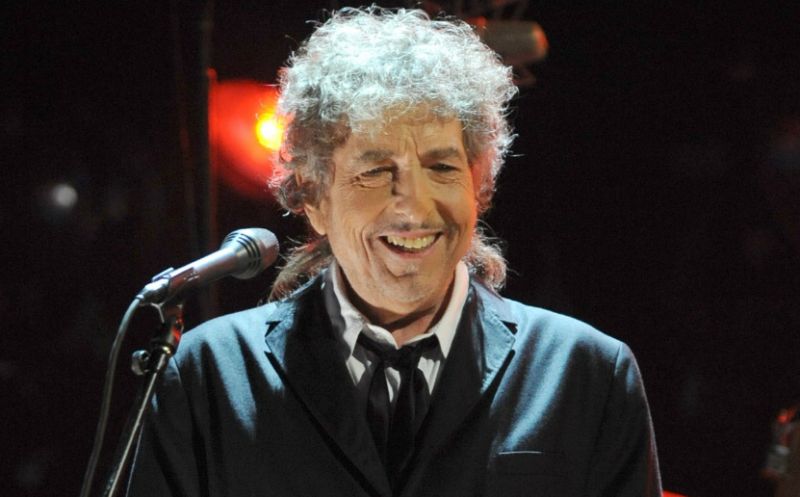 Champagne was had," she confided. "Quite a bit of time was spent looking closely at the gold medal, in particular the beautifully crafted back, an image of a young man sitting under a laurel tree who listens to the Muse," she added. "Taken from Virgil's Aeneid, the inscription reads: 'Inventas vitam iuvat excoluisse per artes,' loosely translated as 'And they who bettered life on earth by their newly found mastery'."
Dylan is the first musician to win the Nobel Prize literature.

In his essay accepting the award, Dylan writes about the impact that three important books made on him: Herman Melville's Moby Dick, Erich Maria Remarque's All Quiet on the Western Front and Homer's The Odyssey. He concludes: "Our songs are alive in the land of the living. But songs are unlike literature. They're meant to be sung, not read. The words in Shakespeare's plays were meant to be acted on the stage. Just as lyrics in songs are meant to be sung, not read on a page. And I hope some of you get the chance to listen to these lyrics the way they were intended to be heard: in concert or on record or however people are listening to songs these days.
Bob Dylan in Sugarland @ Smart Financial Center this weekend, October 14, 2018 8:00 PM.
Bob Dylan
Smart Financial Center
18111 Lexington Blvd. Sugar Land, TX
Directions
Sunday 10/14/2014 8:00 PM
view tickets
Since you are here...
Houston's Weekend Planning Guide is updated on a continuous bias for all in the Greater Houston Area. We haven't put up a paywall or asked anyone to log-in to see our content. We want to keep it that way. We accept advertising, but the revenue from that area is not enough to support us. If everyone who reads our weekend entertainment blog, who likes it and helps to support it, our future would be much more secure. For as little as $1 or more, you can support Houston's Weekend Planning Guide – and it only takes a minute. Thank you.
Houston's Weekend Planning Guide
Fall Events Guide the Download is Free
BuzzFest
@Cynthia Woods Mitchel Pavilion
Saturday 10/27/2018 10:00PM

Houston's Favorite Rock Festival!
With a history dating back to 1995, it's safe to say that Buzzfest may becoming one of Houston's favorite annual rock festivals, a day-long celebration of great music and even greater times — and n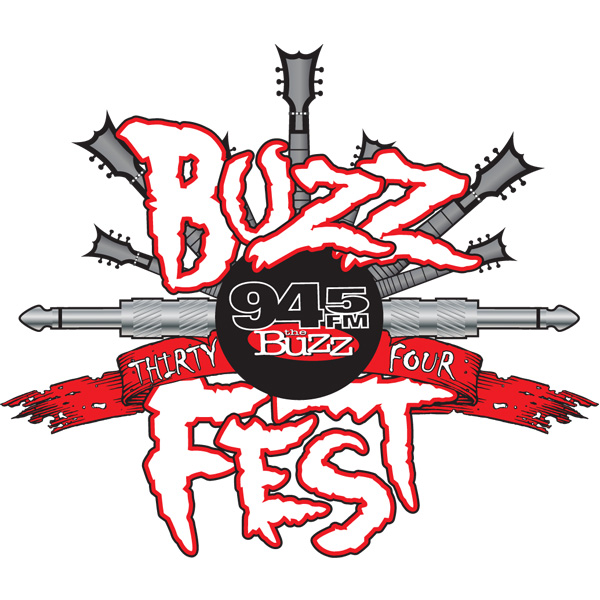 ow that it's expanded to a biannual schedule, with one show in the Spring and another in the Fall, it's officially bigger than ever! Hoping to catch some of the biggest names in alt rock, indie, buzz, and hard rock?
Don't miss your chance to see acts like A Perfect Circle, Chevelle, the Struts, Mike Shinoda, Scott Stapp, and Dirty Heads, live at the Cynthia Woods Mitchell Pavilion. Check the info below to learn more about the upcoming show, check back regularly for future updates, and get your Buzzfest 2018

BuzzFest
Cynitha Woods Mitchel Pavilion
2005 Lake Robbins Dr.
The Woodlands, TX
Directions
Saturday 10/27/2018 100:PM
view tickets
Budweiser Beermaster Tour
Budweiser Brewery Experience

The Houston brewery offers an immersive experience, perfect for visitors of all ages. From the advanced brewing technology to the history displays, you will gain a better understanding of the historical significance of one of America's oldest brewers.
Opened in 1966, the Houston Brewery has quickly become one of our "greenest" breweries. The brewery gets some of its energy from landfill gas that is piped in six miles from the nearby McCarty Landfill. On average, the brewery sources approximately 30 percent of its energy needs from alternative energy. The brewery's energy efficiency and conservation efforts also include an on-site bio-energy recovery system (BERS), where brewery wastewater can be recycled adding to our water conservation efforts.

Budweiser Beermaster Tour
Budweiser Brewery Experience
775 Gellhorn Dr.
Houston, TX
Directions
Every Weekend
view tickets
Houston's Online Weekend Planning Entertainment Guide
Tickets provided by Ticket liquidators.com
Looking for that Sunday weekend event and can't find it try our custom "Google Search"