Weekend Saturday
Entertainment Picks
Legends of Hip Hop
@NRG Arena
Saturday 11/9/2019 8:00 PM
This weekend (Saturday, October 9th, 2019) in N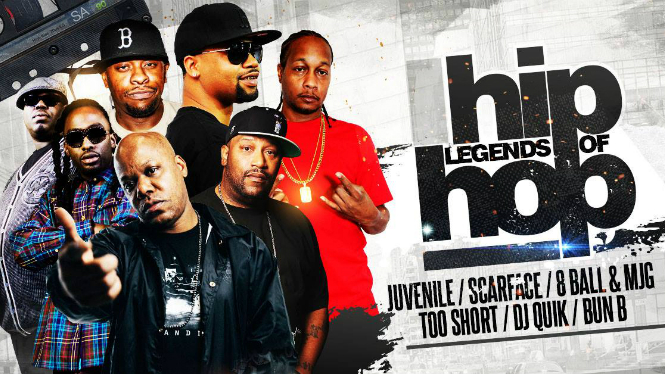 RG Park at the arena it's the national tour "Legends of Hip Hop" a throwback to the 90's it should be called when E-40, Mystical, Scarface, 8 Ball & MJG, Too Short, Bun B, and DJ Quik take the stage.
Earl T. Stevens better known by his stage name E-40 is a founding member of the rap group The Click, and the founder of Sick Wid It Records. He has released twenty-eight studio albums to date, appeared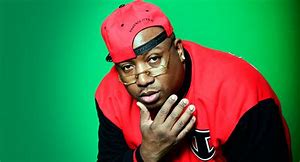 on numerous movie soundtracks, and has also done guest appearances on a host of other rap albums. Initially an underground artist, his 1995 solo album In a Major Way opened him up to a wider audience. Beginning in 1998, he began collaborating with more mainstream rappers outside the Bay Area. He rose to even higher mainstream popularity in 2006 with his single "Tell Me When to Go" which was produced by Lil Jon.
. . . more Hip Hop Legends click here
Nick, Jr. Live!
"Move to the Music"
@Hobby Center
You're invited to sing, dance, clap, cheer and move to the music with your friends from Bubble Guppies, PAW Patrol, Dora The Explorer, Shimmer and Shine, Blue's Clues and You, Blaze and the Monster Machines and Top Wing in an unforgettable musical spectacular! Nick Jr. Live! "Move to the Music" follows Dora and her PAW co-hosts, Marshall and Rubble, as they team up with their Nick Jr. friends, live on stage together for the first time ever, in a one-of-a-kind adventure sure to excite the whole family! The Hobby Center calendar is at www.thehobbycenter.org
Sat Nov 9, 2019 10am – 12pm
800 Bagby St, Houston, TX

The annual event was founded by Houston's Travis Scott. It takes place across the steet from the former home of Astroworld that opened in 1968. Astroworld was created to complement the nearby Astrondome at that time the world's first multi-purpose domed sports arena. It was referred to by many as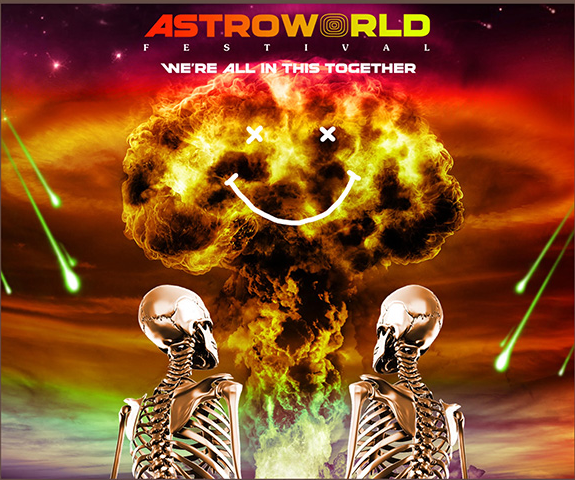 "The Eight Wonder of the World". The Festival ultimately seeks to bring back the beloved spirt and nostalgia of Astoworld. It's all part of a dream that Travis Scott belives in. Scott wants them to experience the magic he did as a kid going to Astroworld. https://astroworldfest.com/
Fri Nov 8, 2019 12pm
NRG Park, GREEN LOT A
Ray Chen, Violinist
Wortham Center

Society for the Performing Arts
Accompanied on the piano by Julio Elizalde. Ray Chen is a violinist who redefines what it is to be a classical musician in the 21st Century. With a media presence reaching out to millions, Ray Chen's remarkable musicianship transmits to a global audience that is reflected in his engagements with the foremost orchestras and concert halls around the world. Program includes works from Grieg, Saint-Saens, J.S. Bach, Debussy and Ravel. Tickets at 713.227.4SPA or www.spahouston.org
Sat Nov 9, 2019 8pm – 10:30pm
501 Texas Ave, Houston, TX
6000 Hermann Park Drive, Houston, TX
Dream of America
@Miller Outdoor Theatre

"I was dreaming to come to America. Yes, I was dreaming and my dream came true. It was so peaceful. It was so wonderful here. It was quiet. You were not afraid. The doors were open." Polish immigrant Helen Cohen, emigrated in 1920, age 20.
These words, gleaned from the Ellis Island Oral History Project, combine with contemporary composer Peter Boyer's original orchestral score in Ellis Island: The Dream of America.
Ellis Island celebrates the historic American immigrant experience by highlighting seven immigrants' stories, dramatically interpreted here by young actors from Houston's Emery/Weiner School. The Orchestra will open with "The Sea Hawk Overture" by Joseph Korngold, an Austrian-born Jewish composer who fled persecution in Europe to come to the United States. In addition, internationally renowned artists from the Mitsi Dancing School will join TMCO as the dancers interpret Igor Stravinsky's Firebird Suite. Mitsi Dancing School is owned and directed by Chinese immigrants Jia Ma and Teng Fei. The school was voted one of the Rising 10 small businesses by Houston's Asian Chamber of Commerce in 2019.
The Program:
Erich Korngold Overture to the Sea Hawk
Igor Stravinsky The Firebird Suite (L'Oiseau de feu; 1919 version; Concert Suite for Orchestra No. 2)
Peter Boyer Ellis Island: The Dream of America
The award-winning Texas Medical Center Orchestra, one of the few community orchestras in the nation with origins in the health professions, includes many immigrant members dedicated to performing affordable concerts for Houston's diverse audiences and bringing programmatic support for medically related charities. Go to www.milleroutdoortheatre.com for more info, or call 281.373.3386.
Sat Nov 9, 2019 7pm – 9:30pm
Houston Symphony Pops
Star Wars
The Empire Strikes Back—in Concert
Jones Hall

Luke Skywalker trains with Master Yoda and learns a shocking truth about Darth Vader in this critically acclaimed second installment of the original Star Wars trilogy. The action unfolds on the giant screen at Jones Hall while you experience every note of John Williams' masterful score, live. Tickets at 713.224.7575 or www.houstonsymphony.org
Sat Nov 9, 2019 8pm – 10:30pm
615 Louisiana St, Houston, TX
Houston's Online Weekend Entertainment Guide
Weekend
Saturdays
Listings

Houston's Weekend Planning Guide utilizes Ticket Liquidators.com. TL is not a box office. Ticket prices can be more or less than face value. Only the most qualified, trustworthy sellers are part of their network, after TL vets them for superior service. TL guarantee that your tickets will be legitimate, arrive in time for the event, be the exact tickets you ordered or comparable alternatives, and be completely refunded if the event is cancelled. If your experience falls short of these expectations, you're covered by their 100% money-back guarantee.
Looking for that Saturday weekend event and can't find it
try our custom "Google Search"