Saturday
April 16th, 2022
Weekend Saturdays is updated continuously

Contact the venue for possible postponements
or cancellations due to Covid 19 escalations
Nikki Glaser in Concert
@713 Music Hall
Saturday 4/16/2022 7:00 PM
This weekend LiveNation is presenting "One Night" with Nikki Glaser at their 713 Music Hall venue.
(From Nikki Glaser.com) Glaser is one of the funniest female voices in comedy today. For over a decade at clubs across the country, and as the host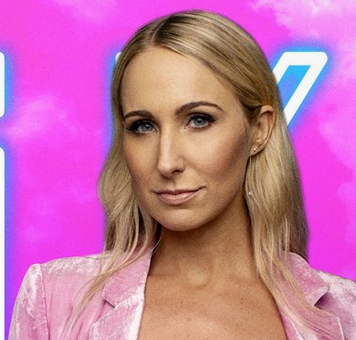 of three hit podcasts, she has been honing her shockingly- honest, no-holds barred style of comedy. Her brand-new daily show, THE NIKKI GLASER PODCAST, launched March 2021 through iHeartMedia and Will Ferrell's Big Money Players Network. It is a daily companion podcast that is peppered with Nikki's sense of humor and honesty to help keep listeners sane, well-informed and laughing through life. This July, she is kicking off her nationwide comedy tour, ONE NIGHT WITH NIKKI GLASER.
This summer, Glaser is taking her love for reality tv to the next level by hosting the new HBO MAX reality dating series FBOY ISLAND. FBOY ISLAND, follows three women who move to a tropical island where they're joined by 24 men – 12 self-proclaimed "Nice Guys" looking for love and 12 self-proclaimed "FBoys," there to compete for cold, hard cash. The women will navigate the dating pool together with the hope of finding a lasting love connection. By the finale, all will be revealed – who is a Nice Guy, who is an FBoy and who the women ultimately choose.
NIKKI GLASER - COMES ON ME
Previously, Nikki was flexing her over-sharing muscle as the host of Comedy Central's first live daily morning show, YOU UP WITH NIKKI GLASER for SiriusXM, which ran from February 2018 to October 2020. Nikki's recent Netflix comedy special, BANGIN', was released October 2019. BANGIN' was the most watched Netflix special of the month and VULTURE included it on their "10 Best Comedy Specials of 2019" year-end list. Previously, Nikki hosted, co-created and executive produced the critically-acclaimed and daring comedic show, NOT SAFE WITH NIKKI GLASER, for Comedy Central and NIKKI & SARA LIVE for MTV. (Read more at Nikki Glaser.com Click Here)
713 Music Hall
In POST Houston
401 Franklin Street
Houston, TX 77201
Directions (Map)
Soccer - Houston Dynamo vs. Portland Timbers
Major League Soccer at PNC Stadium
More info at www.houstondynamofc.com
Saturday April 16, 2022 5:00 PM
2200 Texas Ave, Houston, Texas
Directions (map)
[Disclaimer]
Houston's Weekend Planning Guide participates in various affiliate marketing programs, which means, we receive paid commissions on purchases made through our links
to retailer sites.Our editorial content is not influenced by any commissions we receive.
Maze Featuring
Frankie Beverly
With Special Guests
The Isley Brothers
@Toyota Center
Saturday 4/16/2022 7:30 PM
Doors Open 6:30 PM
It was the late Marvin Gaye that encouraged Frankie Beverly to change the band's name from Raw Soul to Maze. The band (Maze) and Beverly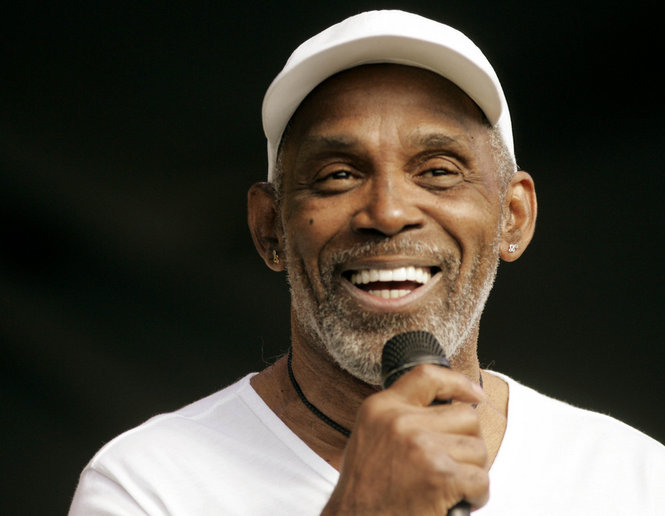 would tour with Marvin Gay back in the mid 70's. This weekend Maze Featuring Frankie Beverly with Special Guests The Isley Brothers And LeVelle will be at Toyota Center.
The sound of Maze and Frankie Beverly is distinctive -- passionate, creative, original, soulful, honest and powerful. It's been nearly thirty years Frankie Beverly and Maze have created a unique sound and have become one of the most influential R&B groups in modern history.
Over the next decade, Maze released a series of well crafted, well received albums that uniformly hit top 10 Soul and pulled onto the Top 100 pop charts based on sales among black audiences.
"We've made it this far because we love and respect ourselves and our fans. But, most importantly, we believe in what we do," says Beverly. The journey began when Beverly relocated from his hometown of Philadelphia to San Francisco and formed Maze. It was 1976 the group released their first album, "Maze Featuring Frankie Beverly" which yielded a string of hit singles, including "Lady of Magic" and "Workin' Together."
Ticket Venues via Ticket Liquidator.com
Tommy Castro &
The Painkillers
and Marcia Ball
@The Heights Theatre
Friday 4/15/2022 8:00 PM
Doors Open 7:00 PM
Lobby Opens 6:00 PM
Tommy Castro & the Painkillers' 30th anniversary tour this weekend in northwest Houston at The Heights Theatre.
"The hardest thing to do," says internationally beloved soul-blues rocker Tommy Castro, "is be yourself, take some chances and bring your fans along with you." Throughout his long, constantly evolving career, guitarist, singer and songwriter Tommy Castro has always remained true to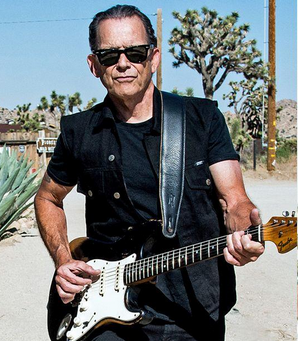 himself while exploring, growing and creating new music, and he has taken his thousands of devoted fans right along with him. Since his solo debut in 1994, he's made 16 albums— the last seven for Alligator—each its own unique chapter in the book of Tommy Castro. Ranging from horn-fueled R&B to piping hot blues to fiery, stripped- down rock 'n' roll, each release is solidly built upon Castro's unshakable musical foundation—a dynamic mix of 1960s-influenced guitar-fueled blues, testifying Memphis-soaked blue-eyed soul and Latin-tinged East San Jose funk, all driven by Castro's grab-you-by- the-collar vocals and passionate guitar work. Blues Revue declared, "Tommy Castro can do no wrong."
Marcia Ball
"Fifty years have passed in a flash," says Texas-born, Louisiana-raised pianist, songwriter and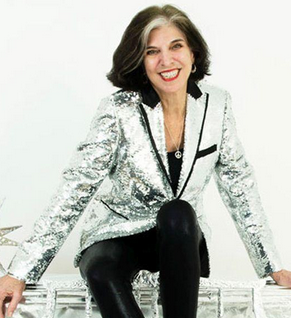 vocalist Marcia Ball of her long and storied career. Ball, the 2018 Texas State Musician Of The Year, has won worldwide fame and countless fans for her ability to ignite a full-scale roadhouse rhythm and blues party every time she takes the stage. Her rollicking Texas boogies, swampy New Orleans ballads and groove-laden Gulf Coast blues have made her a one-of-a-kind favorite with music lovers all over the world. With each new release, her reputation as a profoundly soulful singer, a boundlessly talented pianist and a courageous, inventive songwriter continues to grow. Her love of the road has led to years of soul-satisfying performances at festivals, concert halls and clubs. The New York Times says, "Marcia Ball plays two-fisted New Orleans barrelhouse piano and sings in a husky, knowing voice about all the trouble men and women can get into on the way to a good time." The Houston Chronicle says simply, "She's as perfect as an artist can be."
The Philly Soul Sound
Presented by
Community Music
Center of Houston
@Milleroutdoor Theatre
Saturday 4/16/2022 8:15 PM
It's time to get down with the sound of Philly! Get energized as music from hit-makers like The O'Jays, The Spinners, Dionne Warwick, and Teddy Pendergrass come alive with lush instrumental arrangements and a thumping rhythm section on the Miller Stage.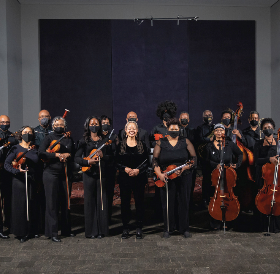 Community Music Center of Houston has a mission to educate, preserve, and perform African-American and diasporic music traditions.
Philadelphia soul, sometimes called Philly soul, the Philadelphia sound, Phillysound, or TSOP (The Sound of Philadelphia), is a genre of late 1960s–1970s soul music characterized by funk influences and lush instrumental arrangements, often featuring sweeping strings and piercing horns.
It was the popular television show "Soul Train" and its creator/producer the late Don Cornelius that pushed the soul genre of the phillysound during the 60's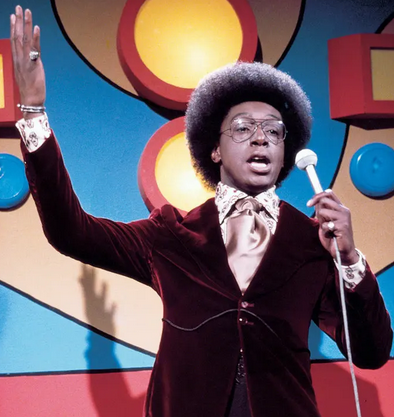 and 70's. The shows opening music was produced by the duo of Gamble and Huff along with jazzman George Duke. The shows opening music became a pop R&B hit in 1974.

The Best Of Soul Train - (1971 - 1979)
The genre laid the groundwork for disco by fusing the R&B rhythm sections of the 1960s with the pop vocal tradition, and featuring a slightly more pronounced jazz influence in its melodic structures and arrangements. Fred Wesley, the trombonist of the James Brown band and Parliament-Funkadelic, described the signature deep but orchestrated sound as "putting the bow tie on funk."
Due to the emphasis on sound and arrangement and the relative anonymity of many of the style's players, Philadelphia soul is often considered a producers' genre.
Philadelphia soul was popular throughout the 1970s, and it set the stage for the studio constructions of disco and urban contemporary music that emerged later in the decade.
Miller Outdoor Theatre
Hermann Park
6000 Hermann Park Dr
Houston, TX 77030
Directions click here
(832) 487-7102
"The Full Circle Tour"
Kem and Kenny "bagbyface" Edmonds
Hosted by Sherri Shepherd
@NRG
Saturday 4/16/2022 8:00PM
Making a grand and long awaited return to the road, three-time GRAMMY® Award-nominated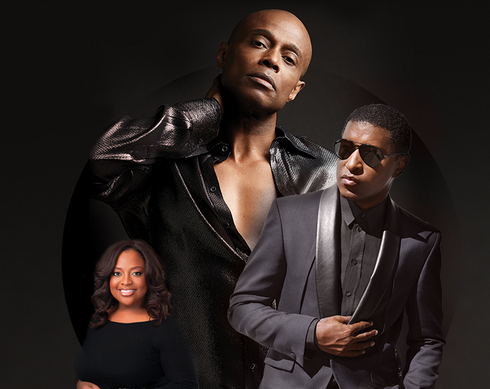 multiplatinum 21st century R&B icon KEM will embark on 'The Full Circle Tour' this spring with none other than 12-time GRAMMY® Award-winning legend Kenny "Babyface" Edmonds.
It promises to be KEM's biggest, most dynamic North American tour to date, and three-time EMMY® Award-winning actress, comedian, author, host, and television personality Sherri Shepherd joins as the evening's host. "The Full Circle Tour"
Vir Das in Concert
@Bayou Music Center
Saturday 4/16/2022 7:00 PM
This weekend its comedian Vir Das in Houston at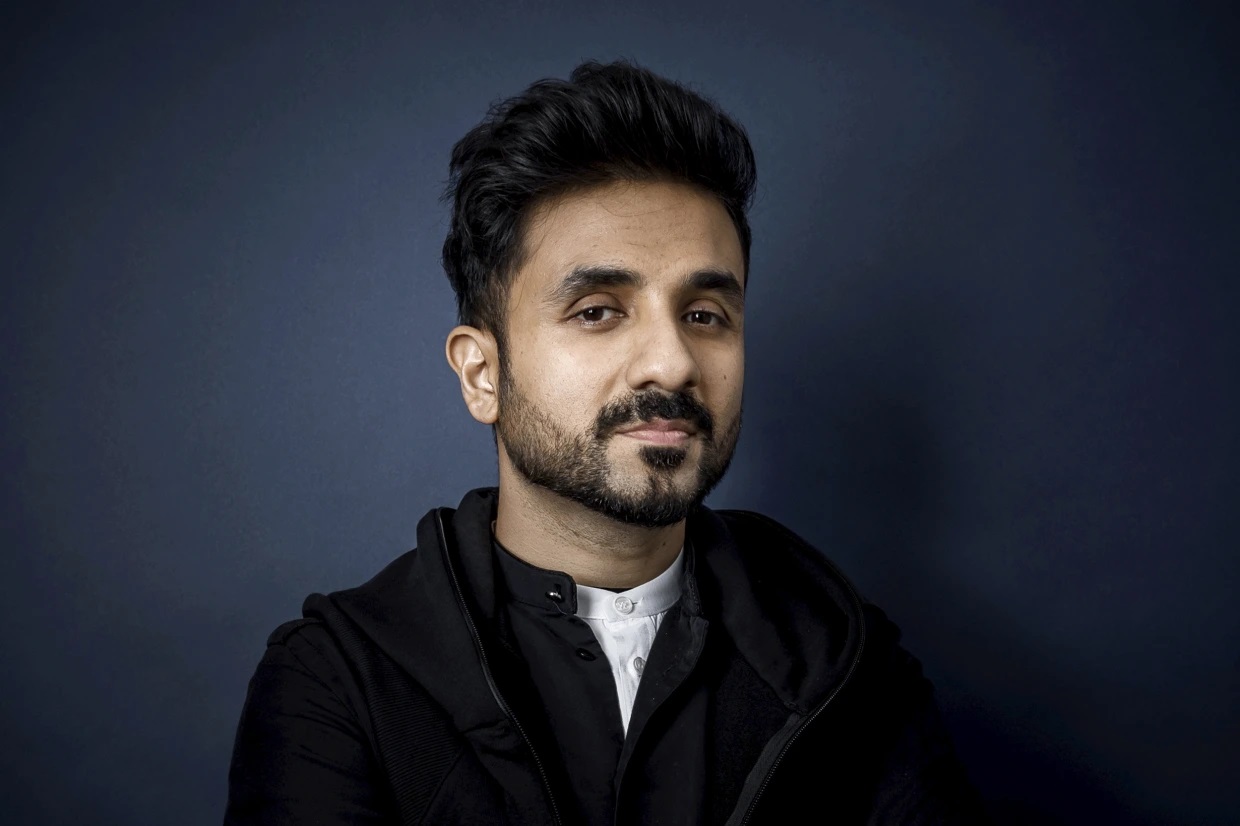 LiveNation's Bayou Music Center. The Indian subcontinent funny man got into a lot of hot water last November when during his act he described two Indias.
(From Indian Today.com) Speaking exclusively to India Today, comedian Vir Das said on Monday, "I am here to do my job and will continue. I won't stop. My job is to make people laugh and if you don't find it funny, don't laugh."
Throughout last week, Vir Das was at the centre of a controversy for his 'I come from two Indias' viral six-minute video. The video, in which he delivers a monologue on the good and the bad in India, was both criticised as well as hailed. While some felt he was 'insulting India', others supported him for his 'brave stand'.
When asked what inspired him to write the monologue, he said, "I was just doing a show. We were full, and it was my audience and I wrote a piece." The comedian said that he did not intend to start a conversation with his monologue. "I don't think you ever hope to start a conversation. I think you just hope to make people laugh in the room," he added.
Bayou Music Center
in Bayou Place
520 Texas Ave
Houston, TX 77002
Directions (Map)
Phone: (713) 230-1600
The Art Museum of Texas
@Sugraland Town Square
Established in 2020, Art Museum TX is a not-for-profit institution in Fort Bend County,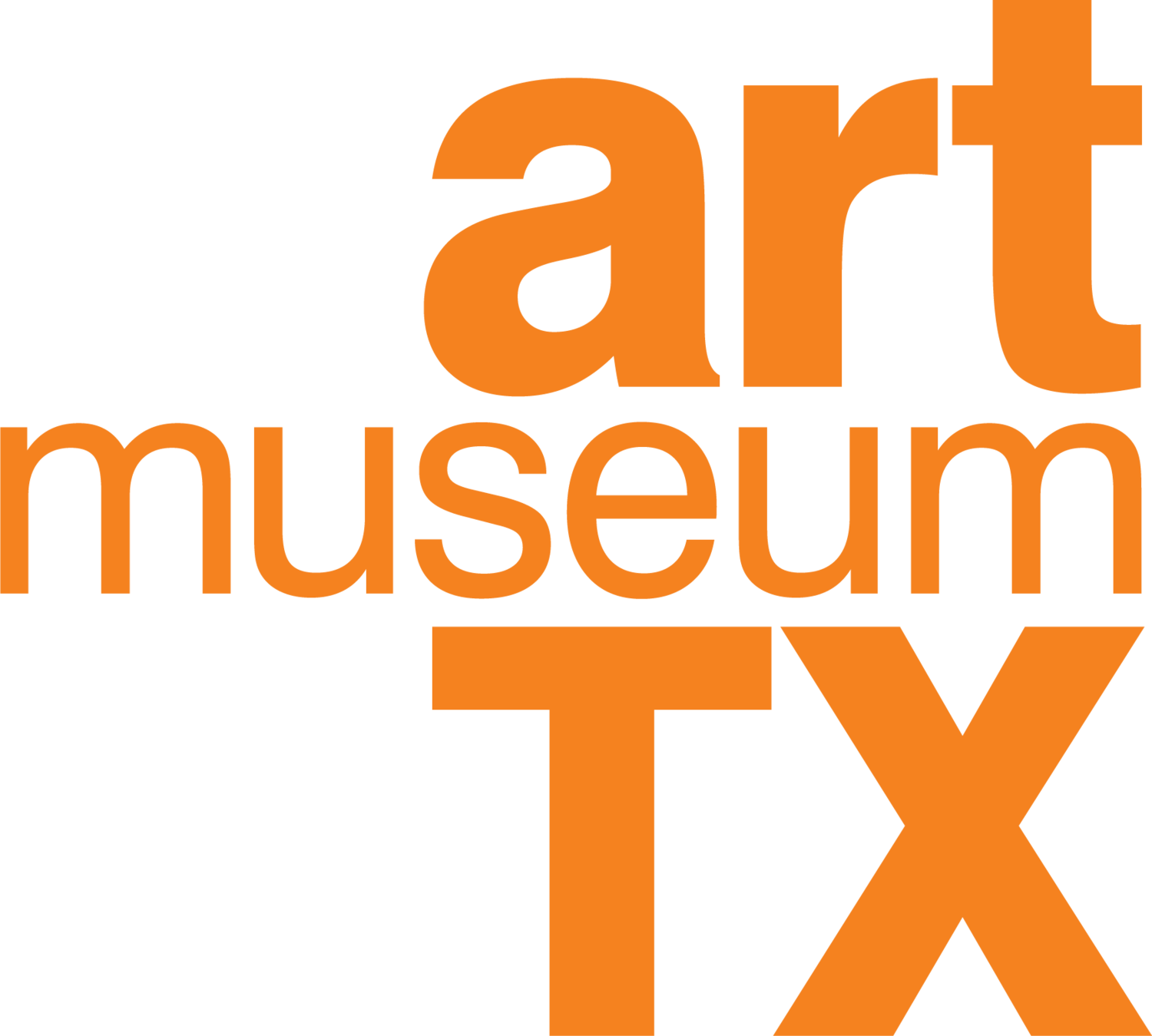 Texas, dedicated to presenting the region's contemporary art to the public. Art Museum TX provides an interchange for visual arts of the present and recent past, presents new directions in art, strives to engage the public, and encourages a greater understanding of contemporary art through education programs.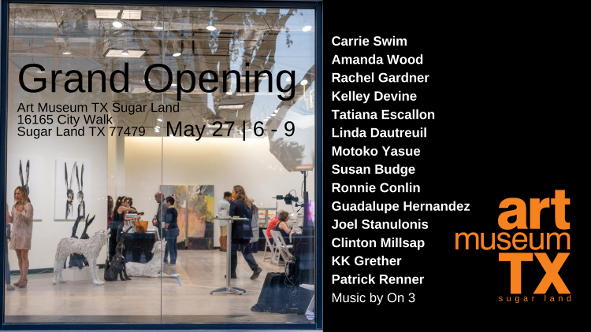 Art Museum TX is a museum dedicated to reaching our Fort Bend area population from one end of the region to the other, reaching throughout the surrounding areas and growing a wider audience. Art Museum TX is introducing art to so many. We bring art to YOU by opening our art space where YOU already frequent! We are in THE NEIGHBORHOOD!
Art Museum TX
16165 CITY WALK
SUGAR LAND TX 77479
Directions
Admission Free
Suggested Donation $5.00
Houston's Online Weekend Entertainment Guide
Looking for that Saturday weekend event and can't find it
try our custom "Google Search"