Saturday
April 23rd, 2022
Weekend Saturdays is updated continuously

Contact the venue for possible postponements
or cancellations due to Covid 19 escalations
55th WorldFest-Houston
International Film Festival
@Cinemark Memorial City
Wednesday 4/20/2022 thru Sunday 4/24/2022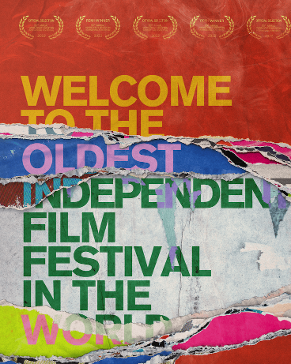 This festival stated Wednesday, April 20, 2022 and continues through tomorrow, Sunday April 24, 2022.
55th WorldFest-Houston International Film Festival—the third oldest film festival in North America and the very oldest independent film festival in the world—returns for five days of in-person screenings of full length and short feature films and documentaries created by directors from around the world.

This year, the festival will present 30 feature and 60 International short film premieres, compliented by opening and closing celebrations, and other special events across the five days.
Houston Astros vs. Toronto Blue Jays
Major League Baseball at Minute Maid Park

Saturday 4/23/2022 7:10 PM
Sunday 4/24/2022 1:00 PM
More information on our Sports Weekend page
(Click Here)
Astros Minute Maid Park tickets via ticketliquidator.com
(Click Here)
Minute Maid Park
501 Crawford Street
Houston, TX 77002
Directions (map)
[Disclaimer]
Houston's Weekend Planning Guide participates in various affiliate marketing programs, which means, we receive paid commissions on purchases made through our links
to retailer sites.Our editorial content is not influenced by any commissions we receive.
John Mayer
"Sob Rock Tour"
@Toyota Center
Saturday 4/23/2022 7:30 PM
This weekend its TheGRAMMY® Award-winning artist, celebrated songwriter, and iconic guitar player John Mayer returning to the Bayou City with his Sob Rock Tour.
(From All Music.com) After making his introduction as a sensitive, acoustic-styled songwriter on 2001's Room for Squares, John Mayer steadily widened his approach over the subsequent years, encompassing everything from blues-rock to adult contemporary in the process. As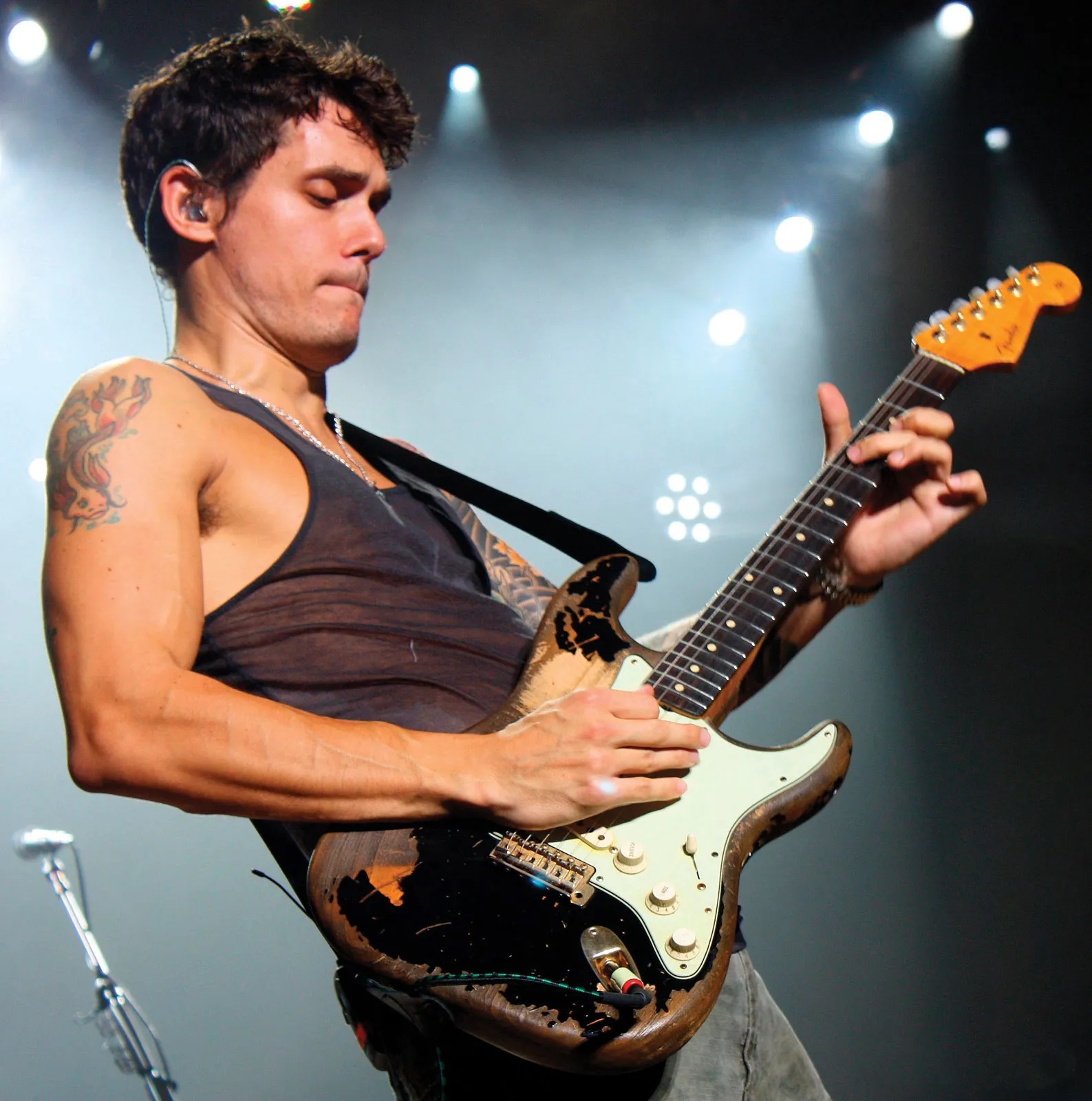 adept a guitarist as a singer, Mayer gained widespread attention, spiking his songcraft with jazz chords and literate turns of phrase. The combination proved to be quite popular, as Room for Squares went triple-platinum before its follow-up release, Heavier Things, arrived in 2003 at the top of the Billboard 200. Accolades followed, including Grammys for hits like "Your Body Is a Wonderland" and "Daughters."
He reached number two on the Billboard 200 with 2006's Continuum, an album that earned him further Grammy Awards for Best Pop Vocal Album and Best Male Pop Vocal Performance. Mayer continued to transform his sound with each album, moving beyond the material that had launched his career and adopting elements of rock, blues, and soul. Moreover, he partnered with legends of several genres, making guest appearances on albums by Buddy Guy, Eric Clapton, and B.B. King while touring with jazz icon Herbie Hancock.
Read more @All Music.com (Click Here)
Kaleidoscope Festival
@Sugar Land Town Square
Saturday 4/23/2022 6:00 PM
Free Event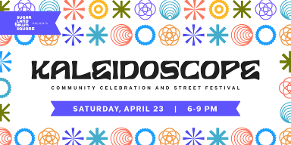 Commemorate the grand opening of the immersive Department of Wonder experience at Sugar Land Town Square with a musical and theatrical performance by Texas choral rock group Polyphonic Spree, plus interactive activities, art exhibits and a kid's disco dance party.
Sugarland Town Square
15958 City Walk
Sugar Land, TX 77479
Phone: (281) 242-2000
Directions (Map)
Kinder HSPVA's Encore 50
@Miller Outdoor Theatre
Saturday 4/23/2022 8:15 PM
Kinder HSPVA's Encore 50 invites audiences of all ages to join the party as Houston's High School for the Performing and Visual Arts celebrates fifty years of excellence! Students will share selections from every fine arts department at the school: Creative Writing, Dance, Instrumental Music, Theatre,Visual Arts, and Vocal Music. In 1971, the Houston Independent School District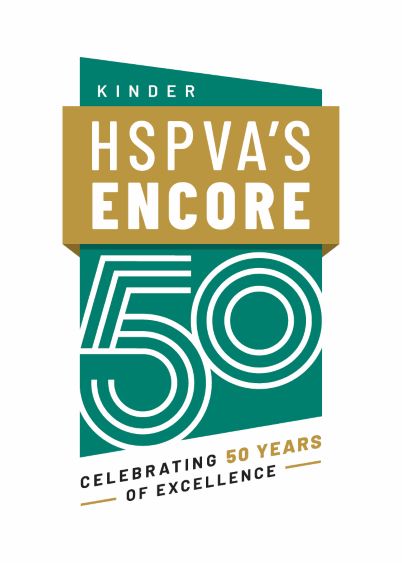 launched HSPVA as its first magnet program. Since then, the school has become a beacon of equity and diversity, and of artistic and academic excellence. Today, Kinder HSPVA isa model for arts schools around the country. In addition to current students, Encore 50 will feature special guests, including some of the school's most acclaimed alumni. Audiences will get to see how the school's renowned pre-professional arts training has evolved over time through archival footage and behind-the-scenes video. The show will also include remarks from HSPVA faculty legends and members of the Houston arts community who have helped the school grow into a successful launch pad forcre ative leaders.
Miller Outdoor Theatre
Hermann Park
6000 Hermann Park Dr
Houston, TX 77030
Directions click here
(832) 487-7102
Beth Hart in Concert
@Bayou Music Center
Saturday 4/23/2022 8:00 PM
This weekend its blues woman Beth Hart at LiveNation's Bayou Music Center in downtown Houston.
(From All Music.com) Beth Hart emerged in the 2010s as a formidable singer and songwriter on the contemporary blues scene. Her rise to stardom was a long time coming. Hart first made inroads as a contestant on Star Search in 1993 and had a brief period where she was pushed as a possible adult alternative act, landing a slot on the 1996 Lollapalooza tour.
The Blues Magazine once dubbed Beth Hart "the ultimate female rock star"
A series of bad business breaks and personal troubles kept her on the margins throughout the 2000s, but in 2011, she teamed up with blues guitar hero Joe Bonamassa for Don't Explain and the collaboration rejuvenated her career. Alternating between records with Bonamassa and solo albums, Hart developed a reputation as an incisive, soulful songwriter and a powerful vocalist. She took artistic risks on her records, too, changing her backing musicians and collaborating with superstar producer Rob Cavallo for her stark, intimate 2019 album War in My Mind; he also produced her 2022 A Tribute to Led Zeppelin.
Beth Hart - Leave The Light On
(Live At The Royal Albert Hall)
(From Beth Hart.com) The Blues Magazine once dubbed Beth Hart "the ultimate female rock star", and there's no doubt that her two-decade career is the ultimate thrill-ride. Born in Los Angeles, she released a fistful of hit albums through the '90s, then reignited in the post-millennium as both a solo artist and the head-turning vocalist for guitar heroes like Joe Bonamassa, Jeff Beck and Slash. "Extraordinary," wrote The Times of her once-a-generation voice box, while The Guardian praised her "daring, brooding and angry" performances.
Bayou Music Center
in Bayou Place
520 Texas Ave
Houston, TX 77002
Directions (Map)
Phone: (713) 230-1600
Ronnie Milsap
@Arena Theatre
Saturday 4/23/2022 7:00 PM
No country singer had as smooth a touch as Ronnie Milsap. This weekend the country music singer and pianist makes his way to Houston's Arena Theatre.

Did you know? The seventy-nine year old was one of country music's most popular and influential performers of the 1970s and 1980s. He became one of the most successful and versatile country "crossover" singers of his time, appealing to both country and pop music markets with hit songs that used pop, R&B, and rock and roll elements.
(From All Music.com Stephen Erlewine) Blending country and soul so elegantly he could often appeal to a pop audience -- and he did: "(There's) No Gettin' Over Me" went all the way to number five on Billboard's Hot 100 in 1981 -- Milsap also had deep roots in soul. Long before he was a fixture on the country charts -- during his prime, he racked up 35 number one hits -- Milsap cracked the R&B charts with a version of Ashford & Simpson's "Never Had It So Good," and that familiarity with rhythm & blues was apparent throughout his work.
Ronnie Milsap - (There's) No Gettin' Over Me
Nevertheless, his strength lay in taking it easy, a quality evident on "Pure Love," his breakthrough number one in 1974. Arriving just after Charlie Rich brought a similar country-soul synthesis into the upper reaches of the charts, "Pure Love" rocketed to number one on Billboard's country charts, followed to that position by "Please Don't Tell Me How the Story Ends" -- a one-two punch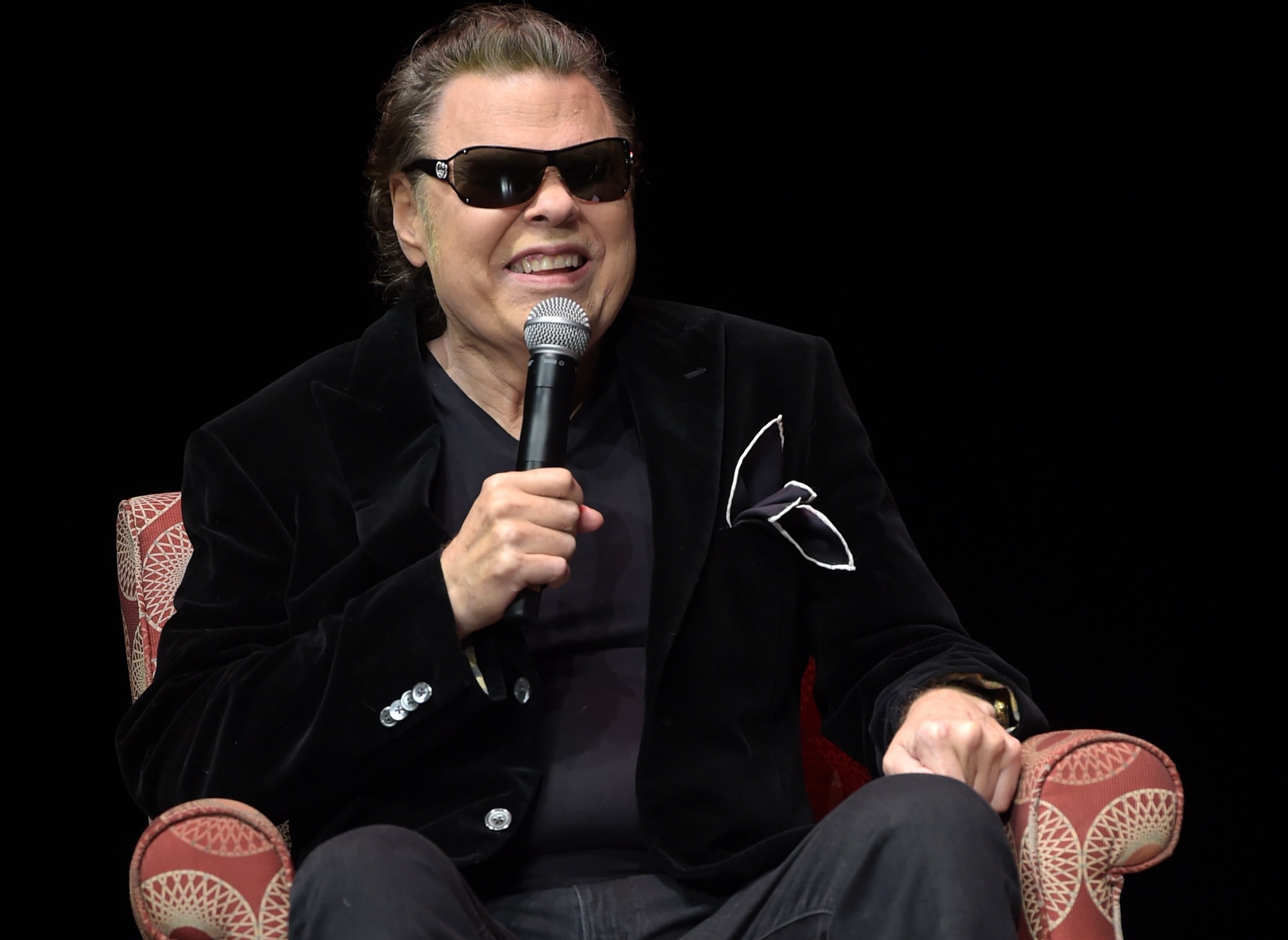 that turned the singer into a star. Milsap sustained that stardom for nearly two decades, remaining a fixture in the charts by subtly, slyly adapting to the times: he borrowed some of the urbane slickness of Urban Cowboy at the dawn of the '80s and happily made videos during the peak of MTV. As he entered his mature phase, he capitalized on a nostalgic streak, remaking rock & roll chestnuts in the mid-'80s, thereby setting himself up to ease into the oldies circuit once the hits dried up in the early '90s. Despite relying on his old songs, Milsap never entirely stopped recording, resurfacing every decade or so for a splashy comeback along the lines of 2006's My Life or 2019's The Duets, albums that punctuated such easy-rolling records as 2021's A Better Word for Love. Milsap earned an induction into the Country Music Hall of Fame in 2014. (Read more @All Music.com click here)
Houston Arena Theatre
Arena Towers
7326 Southwest Fwy
Houston, TX 77074
Directions (Map
(713) 772-5900
Ticket Venues via Ticket Liquidator.com
Saturday 4/23/2022 7:00 PM & 9:30 PM
Sunday 4/24/2022 7:30 PM
Comedian Carlos Mencia makes his way to northwest Houston this weekend at The Improv.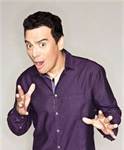 Whether it his man-on-the-street interviews or studio comedy commercial parodies Mencia demonstrates an extraordinary his comic ability to connect with his audience.
The Improv
7620 Katy Freeway Space
455 Houston, TX 77024
Directions
Buy tickets over the phone:
713-333-8800
Houston Symphony Pops
Presents
"Queen of Soul"
@Jones Hall
Saturday 4/23/2022 8:00 PM
Sunday 4/24/2022 2:30 PM
Aretha Franklin captured our hearts with her powerhouse voice and soulful refrains about love, pain, and triumph. This weekend the Houston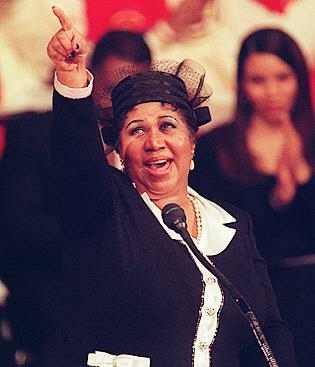 Symphony honor the late R&B singer. Capathia Jenkins, Ryan Shaw, and the Symphony hail the Queen of Soul who demanded the world's R-E-S-P-E-C-T, performing showstoppers like "Chain of Fools," "You Make Me Feel Like A Natural Woman," and "Respect."
It was in 2015 Frankly played the Kenney Center in Washington DC celebrating the woman who wrote one of her signature songs, (You Make Me Feel Like) A Natural Woman.
Houston Symphony
Jones Hall
615 Louisiana St. Suite 102
Houston, TX 77002
Direction (Map)
Stoodio 54
An Abundantly Queer Birthday
Celebration 7:00 PM
94.5 The Buzz presents
Jerry Cantrell 7:00PM
The Fedora Affair
The Foundation Room 7:00PM
HOB Houston
in GreenStreet
1204 Caroline St.
Houston, TX
(888) 402-5837
Directions (Map)
LCS Spring Finals
@NRG Stadium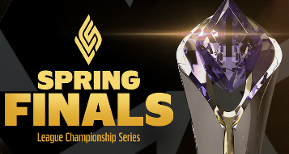 This weekend in NRG Park at the stadium will be the LCS Spring Finals. This will be the first time this esport game will be held at a large venue like NRG Stadium. The League Championship Series (LCS) is the top level of professional League of Legends in the United States and Canada.
The esports league is run by Riot Games and has ten franchise teams. Each annual season of competition is divided into two splits, spring and summer, which conclude with a double-elimination tournament between the top eight teams. At the end of the season, the winner, runners-up and third-place team of the summer playoffs qualify for the annual League of Legends World Championship.
The Art Museum of Texas
@Sugraland Town Square
Established in 2020, Art Museum TX is a not-for-profit institution in Fort Bend County,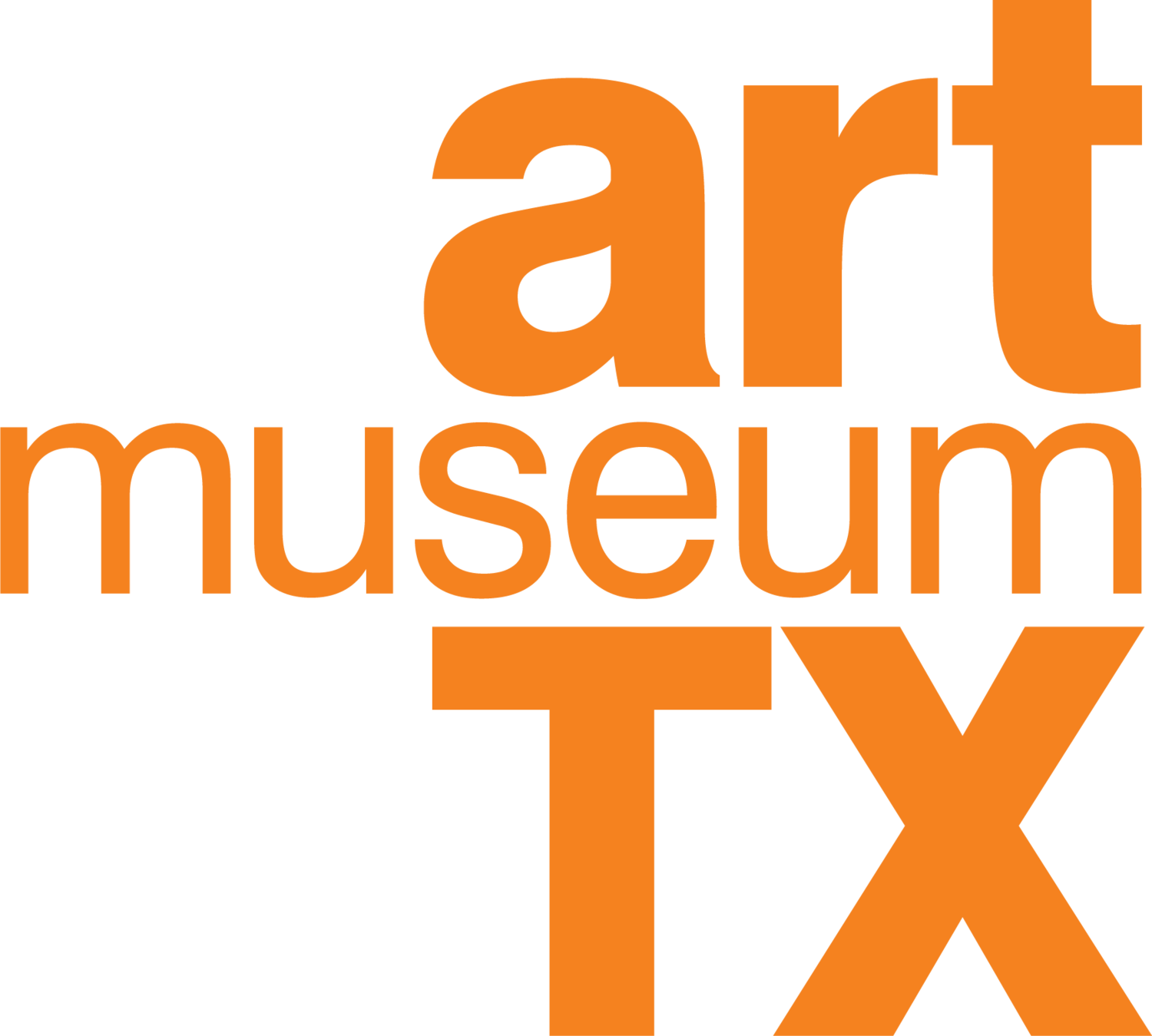 Texas, dedicated to presenting the region's contemporary art to the public. Art Museum TX provides an interchange for visual arts of the present and recent past, presents new directions in art, strives to engage the public, and encourages a greater understanding of contemporary art through education programs.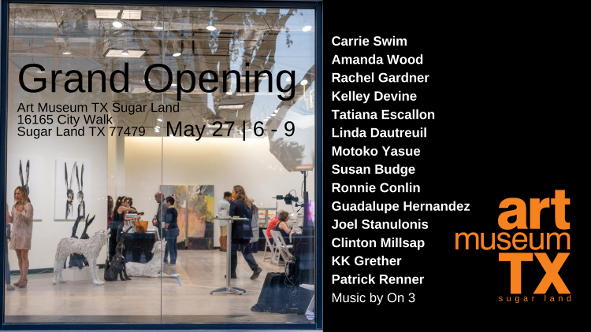 Art Museum TX is a museum dedicated to reaching our Fort Bend area population from one end of the region to the other, reaching throughout the surrounding areas and growing a wider audience. Art Museum TX is introducing art to so many. We bring art to YOU by opening our art space where YOU already frequent! We are in THE NEIGHBORHOOD!
Art Museum TX
16165 CITY WALK
SUGAR LAND TX 77479
Directions
Admission Free
Suggested Donation $5.00
Houston's Online Weekend Entertainment Guide
Looking for that Saturday weekend event and can't find it
try our custom "Google Search"