Saturday
August 13th, 2022
Weekend Saturdays is updated continuously

Saturday 8/13/2022
Doors Open 7:00 PM

(From All Music.com-John D. Buchanan) After rising to fame on the 2015 season of Britain's Got Talent, British singer/songwriter Calum Scott was able to parlay his success into a recording career as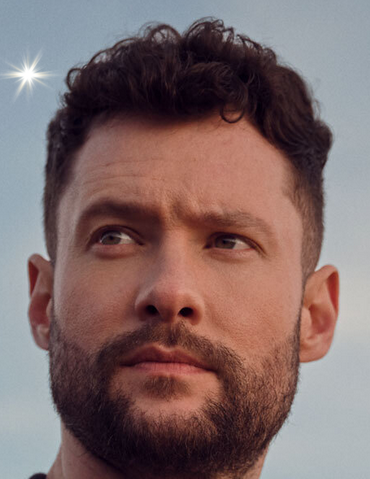 a soulful pop artist. The Yorkshire-bred musician's compelling version of Robyn's "Dancing on My Own" became a hit and earned him a major-label deal in advance of his gold-certified 2018 debut, Only Human. Over the next few years, Scott continued to expand on the material from his debut with a deluxe edition and a series of 2021 EPs. His second LP, Bridges, was released in June 2022.
Born and brought up in the city of Hull in the East Riding of Yorkshire, England, Scott was originally a drummer before being encouraged to sing by his sister Jade, herself a talented vocalist, who recognized his ability. In 2013 she sneakily entered him into the Star Search competition run by local paper The Hull Daily Mail, which he won. He then joined a local Maroon 5 tribute band called Maroon 4, before forming the dance-pop duo the Experiment with John McIntyre, another local lad; they released a single, "Girl (You're Beautiful)," in 2014. Read more @All Music.com (Click Here)
HOB Houston
in GreenStreet
1204 Caroline St.
Houston, TX
(888) 402-5837
Directions (Map)
100% Money-Back Ticket Guarantee
Tickets for Weekend Houston's Planning guide is provided by Ticket Liquidator a resale marketplace, not a box office or venue. Prices may be above or below face value. Your seats are together unless otherwise noted. If problems with our affiliate call us (832) 304-0701
Flatand Calalry
@White Oak
Lawn
The Pulse Power Stage
Saturday 8/13/2022
Doors Open 6:00 PM

(From All Music.com-James Christopher Monger) A spirited country-folk and Americana outfit based out of Lubbock, Texas, Flatland Cavalry draw inspiration from Lone Star State contemporaries like Turnpike Troubadours, Wade Bowen, and Randy Rogers, as well as folk-pop artists like Avett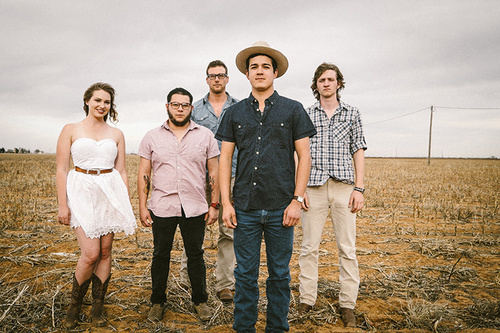 Brothers and John Mayer. The group's music often puts fiddle and acoustic guitar up front to give the tunes a strong, rootsy influence tied to the past, but the melodies have a modern feel and are powered by a rock & roll backbeat. The group made a strong full-length debut with 2016's Humble Folks, while a few years of touring helped them achieve the tighter and more unified sound of 2019's Homeland Insecurity.
Flatland Cavalry - Dancin' Around A Fire
(Far Out West Sessions)
Founded in 2012 by longtime friends Cleto Cordero (guitar, vocals) and Jason Albers (drums), Flatland Cavalry eventually blossomed into a five-piece with the additions of Jonathan Saenz (bass), Laura Jane (fiddle), and Reid Dillion (guitar). After raising recording costs with a crowd-funding campaign, the band released its debut EP, Come May, independently in 2015; it was quickly scooped up by California-based booking agency Atomic Music Group. The following year saw Flatland Cavalry issue their first full-length outing, Humble Folks. Read more @All Music.com (Click Here)
White Oak Music Hall
2915 N Main Street
Houston, TX 77009
Directions (Map)
Phone: (713) 237-0370
Vanessa Zamora
@Warehouse Live
Saturday 8/13/2022 8:15 PM
Vanessa Zamora (aka. 𓄂DAMALEONA) — is a singer-songwriter, producer, performer, and multi-instrumentalist from the iconic city of Tijuana, Mexico.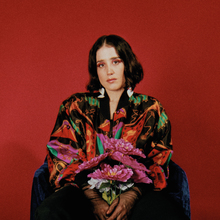 Zamora's music is a journey through the less explored sides of pop, guided by the eclectic and the psychedelic. Her velvety voice sustains timeless melodies that gravitate in a world that she opens up for anyone who wants to be in it.
Vanessa Zamora - Malas Amistades
The honesty of her soul and the rawness of lyrics, constructs a soundscape that surrounds you in an emotional awakening; opening a universe where songs and personality go beyond genres. With 2 albums under her arm: 'Hasta La Fantasia' and 'Tornaluna', Vanessa Zamora returns with VOL. 1 of her third album ********, which will be uncovered little by little this year until culminating in the complete work.

Her live show is a source of power that transmits multiple emotions, sensations, and a unique essence that goes from tranquility to ecstasy, a kind of energetic bipolarity.
Warehouse Live
813 St Emanuel Street
Houston, TX 77003
Directions (Map)
(713) 225-5483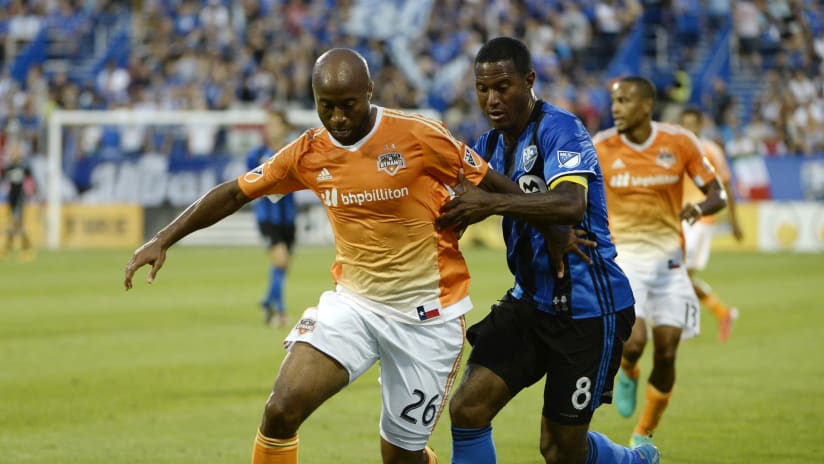 Major League Soccer
Houston Dynamo vs. CF Montreal
Saturday, August 13, 8:00 PM
PNC Stadium
2200 Texas Avenue
Houston, TX 77003
Directions (Map)
Read more Houston Dynamo on our
Weekend Sports Headlines page (Click Here)
A Cultural Kaleidoscope
Produced by
Indian Performing Arts Samskriti
@Miller Outdoor Theatre
Saturday 8/13/2022 8:30 PM
Come, join knowledgeable Guide Surender Talwar, as he takes you on an exciting cultural journey through regions of India that have a rich artistic heritage. Dancers from the North and the South, from the East and the West, weave a beautiful tapestry of vibrant colors and moods, proudly displaying the splendor of Indian dance in its many forms.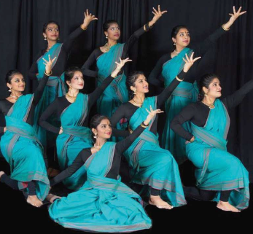 Indian Performing Arts Samskriti has a vision of uniting cultural traditions between the East and the West. By bringing the best of Indian fine arts from around the world to Houston audiences and by promoting cross-cultural programs involving Indian and American artists from different ethnic backgrounds in meaningful collaborations, Samskriti has more than amply fulfilled its mission in its twenty five years of service to Houston arts.
Miller Outdoor Theatre
Hermann Park
6000 Hermann Park Dr
Houston, TX 77030
Directions click here
(832) 487-7102
Chris Redd
"Why Am I Like This?"
@The Improv Houston
Saturday 8/13/2022 7:00 PM & 9:30 PM
Saturday Night Live's (SNL) Chris Redd. Redd continues his stand-up act at The Improv in northwest Houston.
In 2018, Redd received the Emmy Award for Outstanding Original Music and Lyrics for the "SNL" song "Come Back, Barack." He appeared in the 2016 film "Popstar: Never Stop Never Stopping" opposite Andy Samberg, and also starred
in the Netflix original comedy series, "Disjointed" opposite Kathy Bates. In 2017, Redd debuted his own half-hour episode of "Comedy Central Stand-Up Presents" and in 2019 released his debut stand-up album "But Here We Are."
The Improv
7620 Katy Freeway Space
455 Houston, TX 77024
Directions
Buy tickets over the phone:
713-333-8800
Samantha Fish
with Special
Guest Eric Johanson
@The Heights Theatre
Saturday 8/14/2022 8:00 PM
Doors Open 7:00 PM
Lobby 6:00 PM
Over the course of her career as an award-winning artist, singer/songwriter/guitarist Samantha Fish has brought extraordinary power to her self-expression, capturing her inner world in combustible riffs, visceral rhythms, and spine-tingling vocal work. On her new album Faster, she joins forces with superproducer Martin Kierszenbaum who has produced, Lady Gaga and Sting. With Fish accompanied by legendary drummer Josh Freese (Guns N' Roses, Nine Inch Nails, The Replacements) and bassist Diego Navaira of The Last Bandoleros, the result is a singular body of work both irresistibly galvanizing and emotionally raw.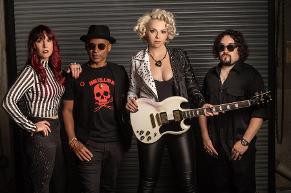 The follow-up to 2019's Kill or Be Kind (Fish's Rounder Records debut), Faster came to life at the famed Village Studios in Los Angeles, where she and Kierszenbaum uncovered new possibilities in her captivating sound. "Kansas City played a major part in bringing us together: I was born and raised in KC and Martin has some familial ties. Shortly after being introduced last year, we had a conversation about making an album," she recalls.
"His track record was perfect for what I wanted to do with this album, which was to expand into different genres while retaining the roots I'd built in the blues world." Revealing her affinity for North Mississippi blues heroes like R.L. Burnside and wildly inventive iconoclasts like Prince, the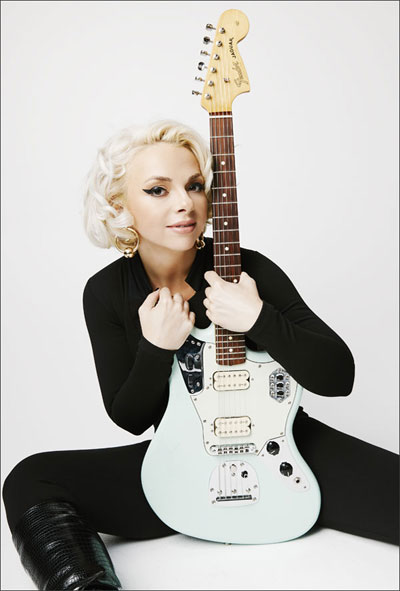 album ultimately embodies an unbridled energy true to its emotional core. "The whole record has a theme of taking charge and taking the reins, in a relationship or in life in general," says Fish. "I really thought that after 2020 I'd end up with a really dismal, bleak album, but instead, we came up with something that's fun and sexy and so empowering."

Faster opens on its spellbinding title track, a fiercely stomping number whose vocal hook states her intentions to "make your heart beat faster." Immediately making good on that promise, Fish next unleashes the restless urgency of "All Ice No Whiskey," a pop-perfect powerhouse she considers something of a dare.
"I used to open the phone book and call up every place in Kansas City, even if they didn't have live shows," she remembers. "I had maybe a three percent success rate, but eventually I started filling up my calendar—if you put on a good enough show, word of mouth gets around."
"'All Ice No Whiskey' is a way of telling someone they don't have any of that substance I'm looking for—sort of like, 'Come back when you've got something interesting for me,'" Fish says. That defiant spirit also infuses "Better Be Lonely," a fantastically loose and freewheeling track graced with a frenetic guitar solo. "That song's about putting someone on ice, where you're telling them: 'I don't want you right now, but when I am ready to have you, you better be there," says Fish. Another bold statement of self-possession, "Twisted Ambition" brings mercurial rhythms and jagged guitar work to Fish's refusal to let others define her. "It's about flipping the roles of power—taking control and confronting a world that tries to put you in your place," she notes.
While Faster never fails to showcase the gritty vitality of Fish's musicianship, much of the album journeys into elegantly eclectic sonic terrain. One of Faster's most vulnerable moments, "Crowd Control" unfolds in delicate beats and shimmering keyboard tones, forming a dreamy backdrop to Fish's self-reflection. "It's about confronting your demons – separating the version of yourself that you portray to the world from who you actually are. At its core, it's about expressing vulnerability," Fish explains.
For Fish, one of the greatest joys of making music is the powerful exchange of energy at her incendiary live shows.
"When I wrote it, it felt like a true rootsy, Americana song. Martin added keys and modern synth textures that really brought it back around to this plaintive mood." Featuring a guest spot from rapper/singer/songwriter Tech N9ne, "Loud" drifts from doo-wop reverie to guitar-fueled frenzy, riding that tension to glorious effect. "Tech N9ne is by far one of the biggest artists to come out of KC, and one of the biggest self-made artists in the world," says Fish. "He was perfect for 'Loud,' which is a song about speaking your truth as loud as you can. It's about saying to the person you're with: 'I want you, but I want you ugliness and all. So don't ever be afraid to speak your mind and speak your heart.'" And on "Hypnotic," Fish lays down a mesmerizing piece of R&B-pop, telegraphing unfettered desire in her seductive vocal delivery and lushly textured grooves. "'Hypnotic' is about putting somebody under a spell," she says. "There've been times in my life when I haven't felt all that in control in a relationship, and this song was my chance to become that person."
For the final track to Faster, Fish selected the album's most tender song, a gorgeously stark and slow-burning ballad called "All the Words." "It's about letting a relationship go because that's what's best for everyone, even though it's a horribly painful experience," says Fish. "When we recorded it, it was just me on guitar, Diego on bass, Martin playing the grand piano. It's a song I hold very close, and it felt right to make it as raw as possible."
Throughout Faster, Fish threads her songwriting with the kind of nuanced storytelling and ultravivid detail that comes from carefully honing her craft. "Because we usually tour so much, most of my albums have been written in hotels between shows," she says. "This was the first time I've ever had the opportunity to just sit in one place, and pour everything that was happening around me into songs." Growing up in Missouri, Fish first found her love of songwriting in her late teens, mining inspiration from the likes of Tom Waits and Leonard Cohen. Having taken up guitar at age 15, she soon began seeking out gigs by cold-calling countless local bars. "I used to open the phone book and call up every place in Kansas City, even if they didn't have live shows," she remembers. "I had maybe a three percent success rate, but eventually I started filling up my calendar—if you put on a good enough show, word of mouth gets around." Over the years, Fish has maintained her reputation as a phenomenal live act and repeatedly turned out critically acclaimed albums, in addition to earning an ever-growing number of accolades.
For Fish, one of the greatest joys of making music is the powerful exchange of energy at her incendiary live shows. "I fell in love with music from going to shows, and I know how cathartic it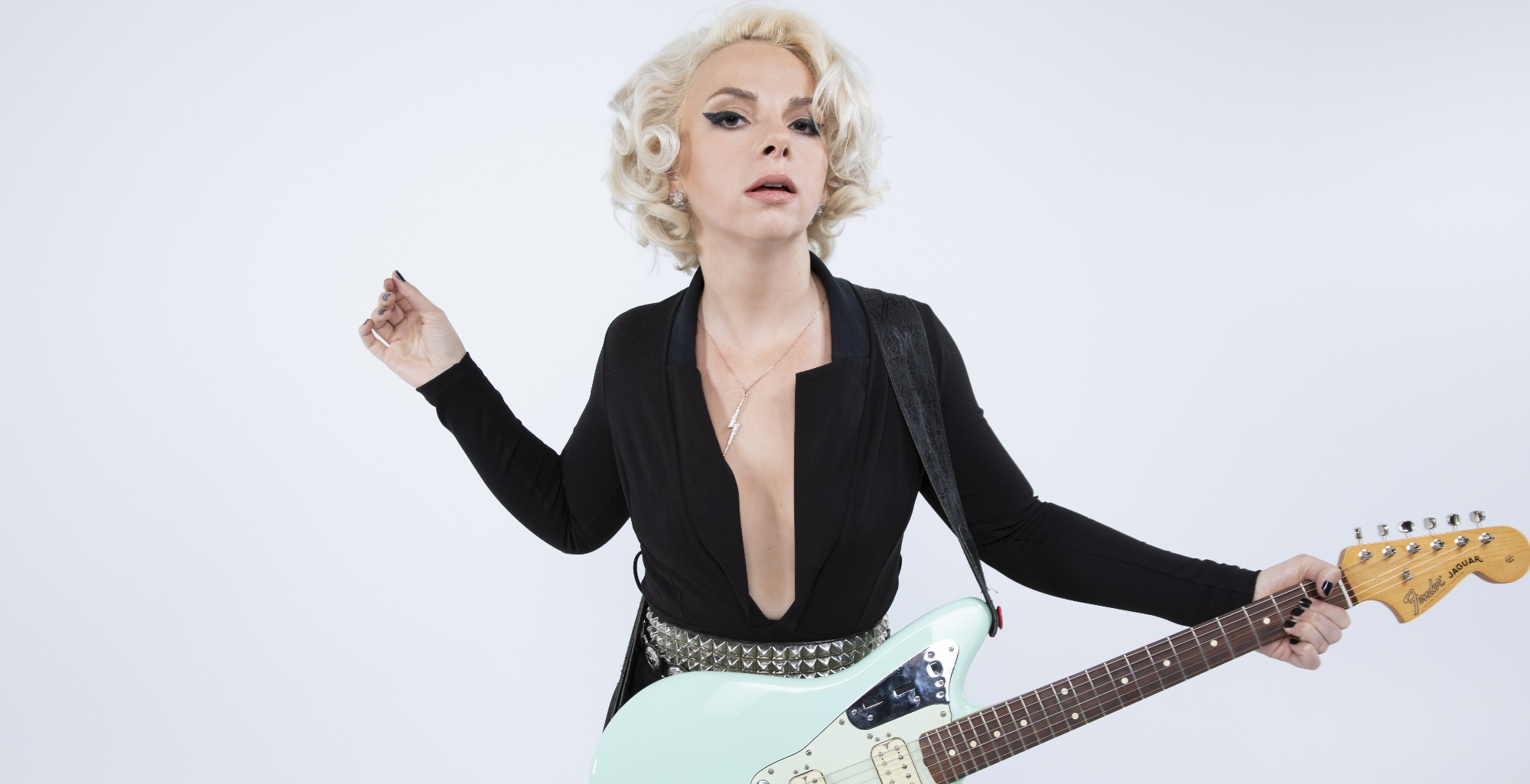 can be. It heals your heart," she says. "Anytime I play live, I just want to want to make people forget about everything else in the world and feel that same joy that I feel on stage." And in the process of creating Faster, Fish experienced a similar exhilaration—a sustained head rush that's entirely palpable in every track on the album. "There's such a transformation that can happen in the studio when you really own that freedom to be creative," she says. "I feel so charged up in those moments, like I can be whoever I want to be. It's just me and these incredible musicians trying to make a piece of art that speaks for itself and contributes something new to the world. It's never hard to feel inspired or empowered when that's the mission."
[Disclaimer]
Houston's Weekend Planning Guide participates in various affiliate marketing programs, which means, we receive paid commissions on purchases made through our links to retailer sites. Our editorial content is not influenced by any commissions we receive.
The Art Museum of Texas
@Sugraland Town Square
Established in 2020, Art Museum TX is a not-for-profit institution in Fort Bend County,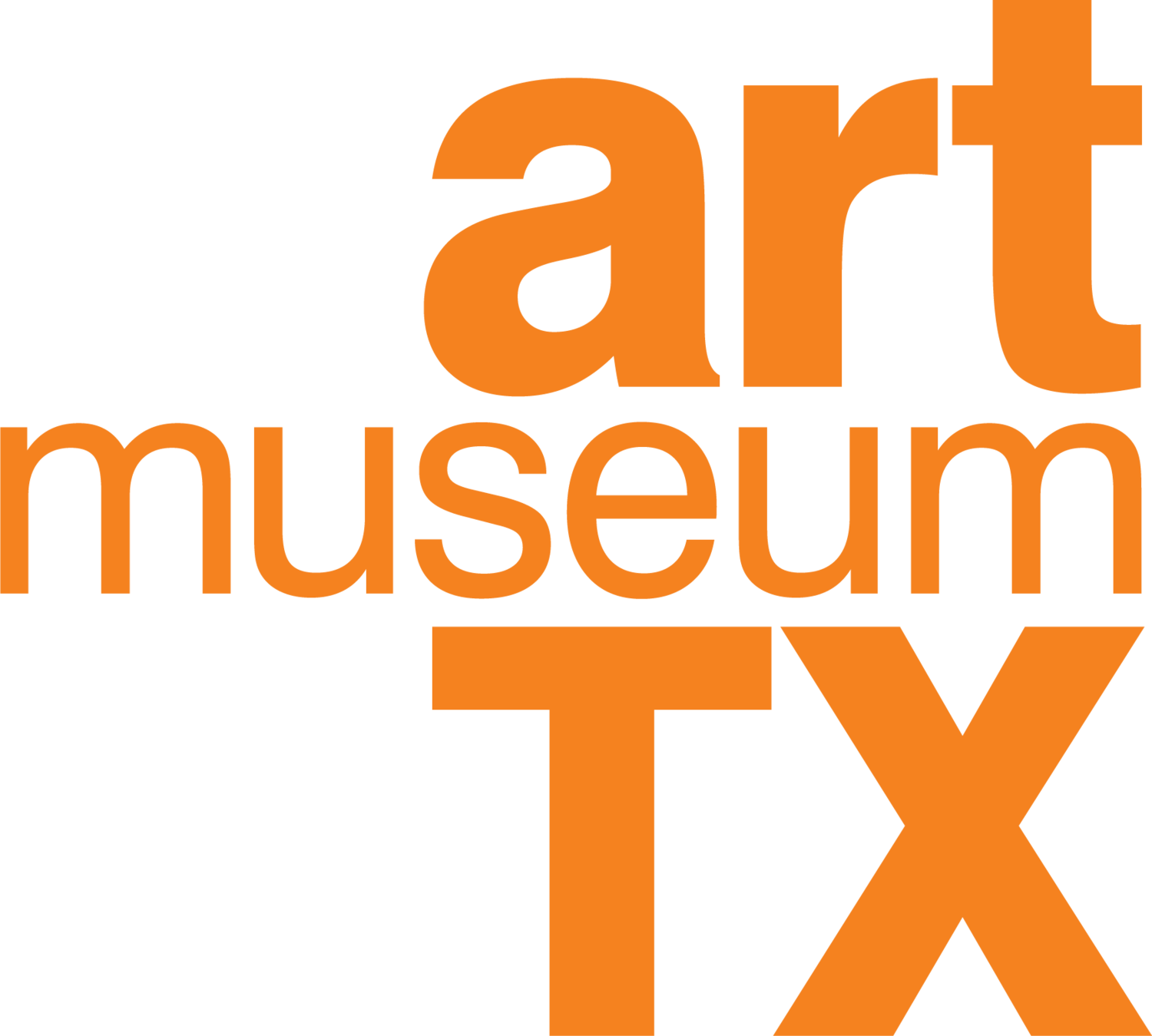 Texas, dedicated to presenting the region's contemporary art to the public. Art Museum TX provides an interchange for visual arts of the present and recent past, presents new directions in art, strives to engage the public, and encourages a greater understanding of contemporary art through education programs.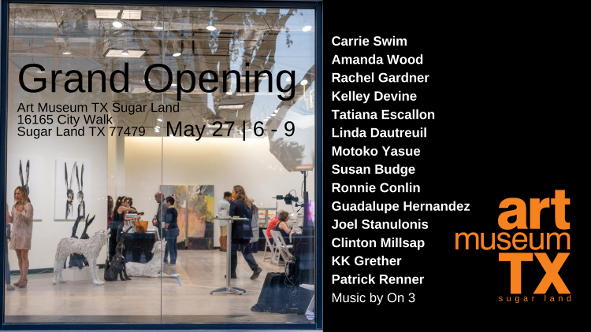 Art Museum TX is a museum dedicated to reaching our Fort Bend area population from one end of the region to the other, reaching throughout the surrounding areas and growing a wider audience. Art Museum TX is introducing art to so many. We bring art to YOU by opening our art space where YOU already frequent! We are in THE NEIGHBORHOOD!
Art Museum TX
16165 CITY WALK
SUGAR LAND TX 77479
Directions
Admission Free
Suggested Donation $5.00
Houston's Online Weekend Entertainment Guide
Looking for that Saturday weekend event and can't find it
try our custom "Google Search"