Saturday
August 20th, 2022
Weekend Saturdays is updated continuously

Seventeen
In Concert
"Be The Sun Tour"
@Toyota Center
Saturday 820/2022 7:30 PM
The Korean pop group Severnteen make their way to Toyota Center this weekend. Racking up 2 billion streams and selling 10 million albums, Seventeen is S.Coups, Joengan, Joshua, Jun, Hoshi, Wonwoo, Wioozi, The 8, Mingyu, DK, Seungkwan, Vernon and Dino.
(From All Music.com-Neil Z. Yeung) Seventeen's sound touches dance-pop, R&B, and hip-hop. In 2015, the group debuted with two EPs, 17 Carat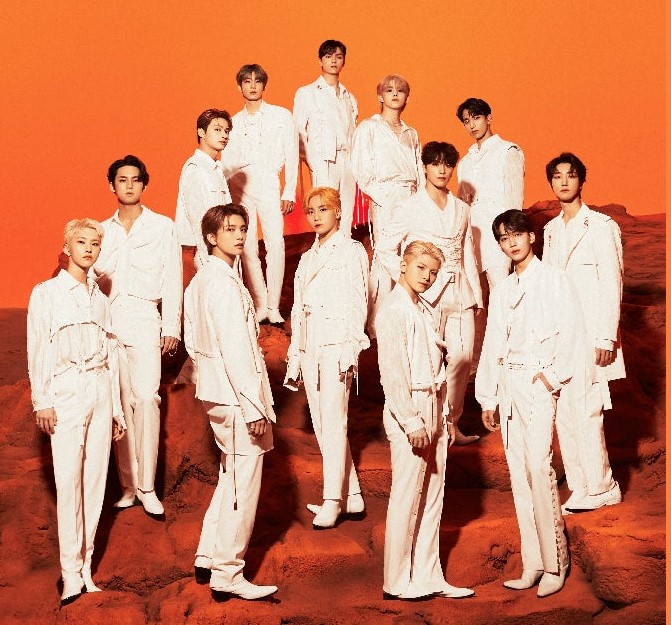 and Boys Be, both of which topped the Billboard World Albums chart. The group's first three albums -- 2016's Love & Letter, 2017's Teen, Age, and 2019's An Ode -- all reached the top spot on the Gaon chart and the Top Ten on the Billboard World Albums chart. Their chart-topping fourth album, Face the Sun, arrived in 2022.
The Korean pop group Severnteen make their way to Toyota Center this weekend. Racking up 2 billion streams and selling 10 million albums, Seventeen is S.Coups, Joengan, Joshua, Jun, Hoshi, Wonwoo, Wioozi, The 8, Mingyu, DK, Seungkwan, Vernon and Dino. Read more @All Music.com (Click Here)
Robert Earl Keen in Concert
@Cynthia Woods Mitchell Pavilion
The promoters of this concert sys "Don't miss your
chance to see the legend live in his home state for the final time!" The road is ending soon. Lgendary Texas songwriter and entertainer Robert Earl Keen will wrap up 41 years on the road with the final leg of his final tour.
Cynthia Woods Mitchell Pavilion
2005 Lake Robbins Drive
The Woodlands, TX 77380
Directions (Map)
(281) 364-3010
Wingtips
White Oak Music Hall
Upstairs
Saturday 8/20/2022
Doors Open 8:00PM
(From Chicago Reader.com-Jamie Ludwig) In 2021, the idea of editing yourself can sound cynical—it's been tainted by social-media influencers who manufacture images and videos of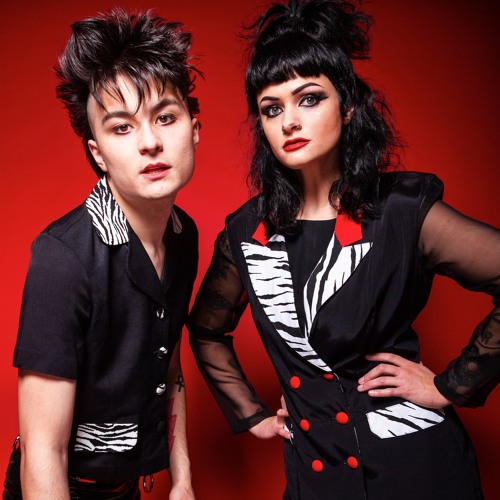 a blemish-free life of luxury while struggling to make ends meet offline. But on their brand-new second album, Cutting Room Floor, dark Chicago synth-pop duo Wingtips suggest that self-editing can be part of a process of personal growth, where you let mistakes and insecurities flit away like strips of celluloid snipped from a film.
WINGTIPS: "Wish U The Best"
Vincent Segretario and Hannah Avalon have developed an aesthetic steeped in love for theater and the dreamy, dreary sounds of gothy 80s and 90s synth-pop bands, but on Cutting Room Floor they also embrace new directions and experiments—as well as some of their best songwriting yet. "Minimalistic" starts the record with what sounds like a dial-up modem, then opens up into a patchwork of melodic verses, squalling guitar sleaze, and multitextured backup vocals. That sweet-and-salty combo continues through much of the album: pristine, anthemic choruses ("Crystal Clear") and dreamy ballads ("Fallback") contrast with sinister, pulsating bangers ("Repetitive"). Segretario takes the lion's share of lead vocals, but some of the record's most interesting moments come from the interplay between his singing and Avalon's, notably on the bright, up-tempo "Cross the Line"—and when Avalon takes center stage on "Run for Cover," she's a commanding presence. It's a tall order to cast any album this goth-indebted as uplifting, but as the Delta variant threatens to strip away our "new normal," Cutting Room Floor feels like permission to accept what we can't change as we strive to keep our heads up. Read more Chicago Reader (Click Here)
White Oak Music Hall
2915 N Main Street
Houston, TX 77009
Directions (Map)
Phone: (713) 237-0370
Rehan Siddiqi presents
Ali Zafar & Danyal Zafar
@Arena Theatre
Pakistani brothers Ali Zafar and Danyal Zafar make thier way to southwest Houston's Arena Theatre in the towers this weekend.
(Narrative from multiable Worldwide web sources)
Ali Zafar started his career as a music composer and gained popularity with his single "Channo" from his debut album Huqa Pani selling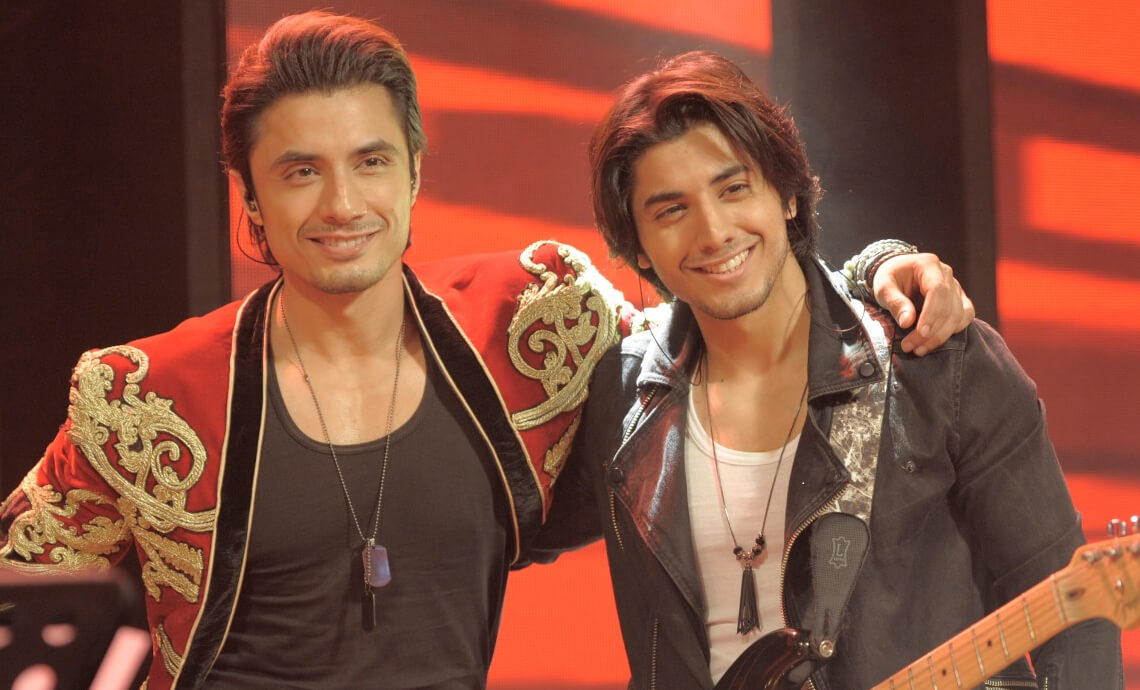 over five million copies worldwide. "Channo" turned out to be a huge success, topping music charts and earning several awards for Best Music Album and Artist.
Zafar made his acting debut with a leading role in the 2010 Bollywood satire film Tere Bin Laden, a moderate box office success. His performance in the film garnered critical appreciation and earned him several nominations in the Best Male Debut category, including Filmfare. He then also worked in several films, including Mere Brother Ki Dulhan, Chashme Baddoor, and Dear Zindagi.
Coke Studio Season 10| Julie| Ali Zafar feat. Danyal Zafar
In 2018, Danyal Zafar told the British tabloid The News, "My most vivid memory of childhood is when I lived at my grandparents' house. I must have been four. I used to live with my cousins and went to the same school as them - it was LGS in Lahore Cantt. I then moved to Beaconhouse Defence Campus, and stayed there from grade one till my O and A Level graduation.
I think growing up I was more privileged compared to my brothers [Ali and Zain]. I went to the same school as them, but where they took cycles and vans, I had the luxury of going in an air-conditioned car every day; where they got gifts once a year on their birthdays, I'd get toys once a month at least. But I did make sure to make my parents proud and happy when it came to my studies. I wasn't too bright initially, but after middle school I went on to score six A*s and three As in my O Level and two A*s and a Distinction Level 2 in my A Level.
The powerhouse of talent, Ali Zafar will showcase his rock star skills and resonate the echoes of his swoon-worthy voice in 'Heist Night' presented by 'Rang De Karachi' at IQRA
University Karachi.
Right after that, I took two gap years as some work prospects came by, films in particular, that would've required me to spend a lot of time in training (for acting) as well as shooting."
Read more @The News.com (Click Here)
Houston Arena Theatre
Arena Towers
7326 Southwest Fwy
Houston, TX 77074
Directions (Map
(713) 772-5900
Matute
"Quinceañera World Tour"
@Smart Financial Center
Saturday 8/20/2022 8:00 PM
(From All Music.com - Thom Jurek) Matute is a Mexican pop "covers" group formed in 2007. The sextet is led by singer and producer Jorge D'Alessio, son of actors Lupita D'Alessio and Jorge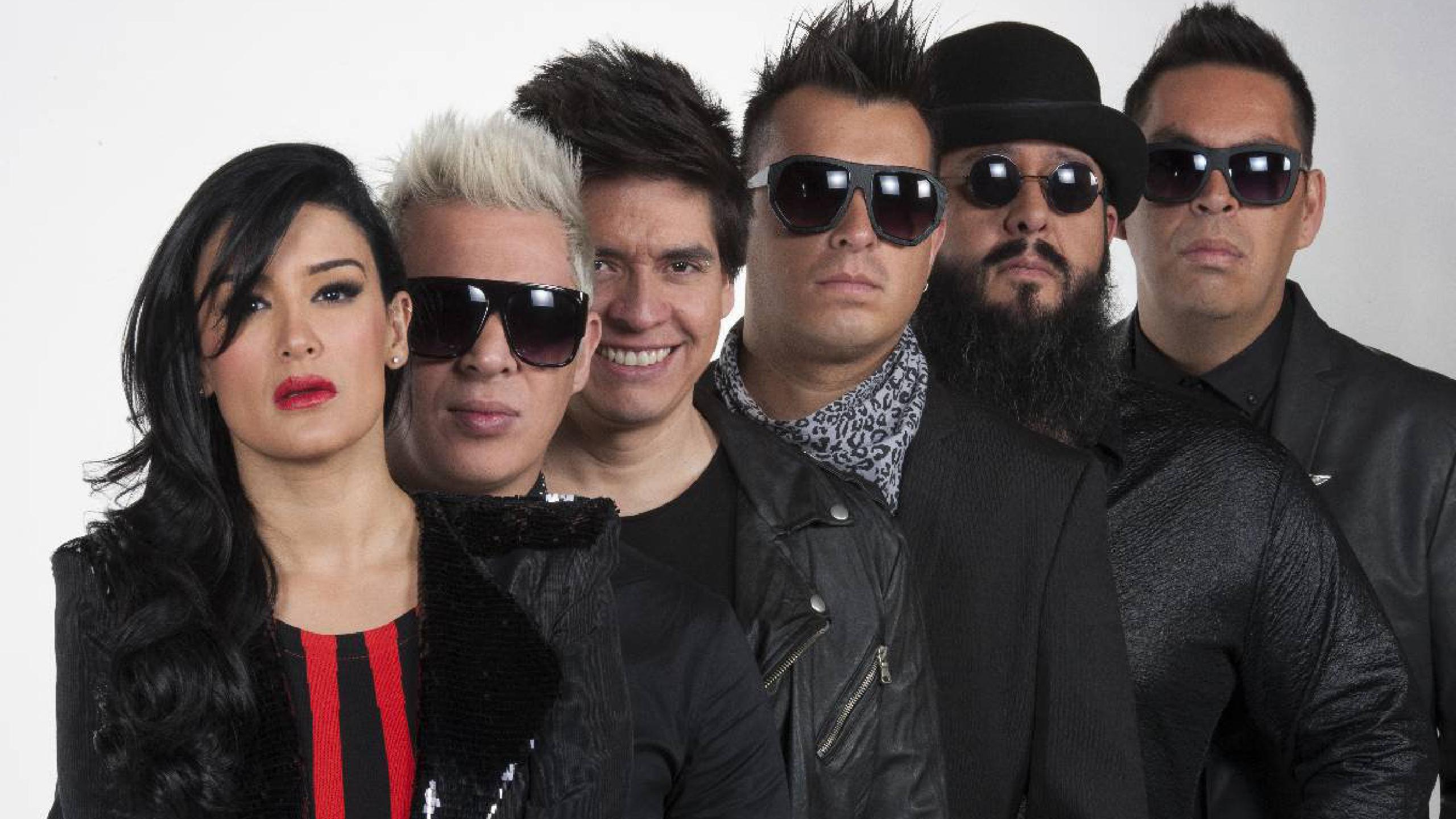 Vargas. Conceived as an act to pay tribute to the music of the '80s from both English- and Spanish-speaking acts, their repertoire consists of bilingual versions of hits from the era, often in medley format. D'Alessio created the group after coordinating sponsored musical tours for a major refreshment company, where he met many musicians and singers. Named for a cartoon character from the kids' television show Don Gato y Sus Gang, the band played its first show to a mere 14 people.
Their first recording was a cover of "Sal de Mi Piel" with the Mexican singer Belinda, chosen because its original was cut by RBD, who had recently split. Their self-financed debut album, Ochenterizzimo, was recorded in Italy and featured covers of Tina Turner's "What's Love Got to Do with It," the Outfield's "Your Love," Culture Club's "Karma Chameleon," and Marco Antonio Solis' "Tú Me Vuelves Loco." Read more @All Music.com (Click Here)
Kevin Gates
In Concert
@713 Music Hall
"Boy Lyfe Tour"
Saturday 8/20/2022 8:00 PM
(From all Music.com-David Jeffries) Transferring the reflective style of rappers like Drake to the genre of gangsta rap, Louisiana-based MC Kevin Gates spent five-plus years on the mixtape circuit before climbing into the Top 40 of the Billboard 200 with his 2013 release Stranger Than Fiction. The gruff but lyrical MC narrowly missed the top of the chart in 2016, landing at number two with his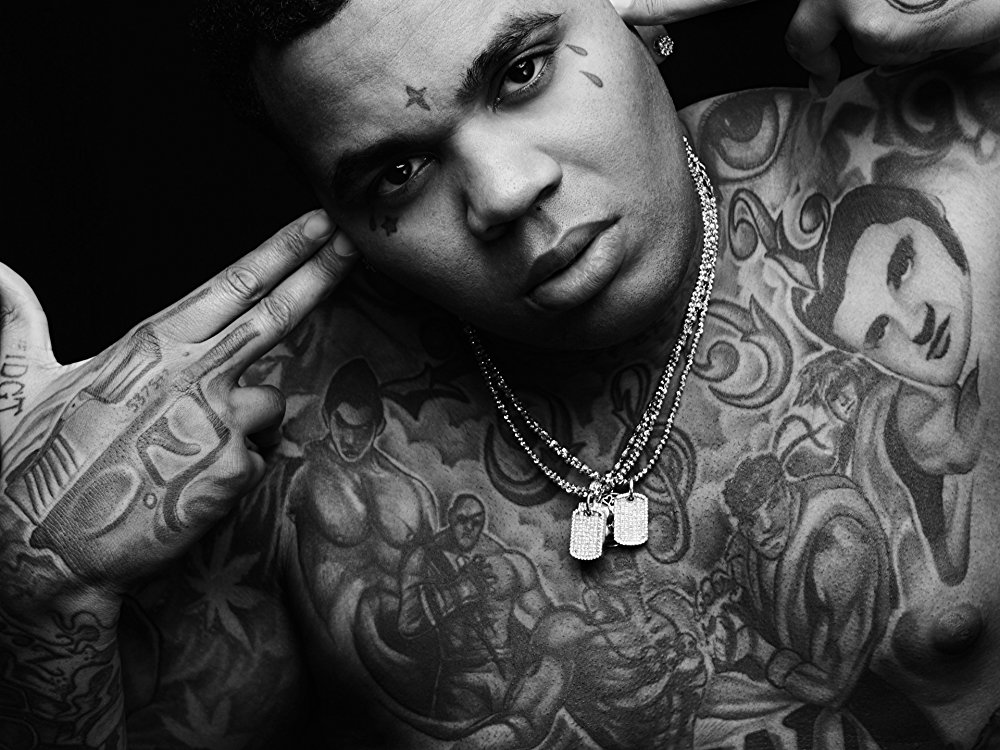 proper debut album, the platinum-certified Islah. From 2016 to 2018, he routinely hit the upper reaches of the Billboard 200 with volumes in his mixtape series Murder for Hire, By Any Means, and Luca Brasi, and reached number four with his sophomore full-length, 2019's I'm Him. Gates was back on the Billboard 200 that same year with his Only the Generals Gon Understand EP. In 2022, he delivered his third studio LP, Khaza, which again took him into the upper reaches of the charts when it debuted at the number eight position. Read more @All Music.com (Click Here)
713 Music Hall
In Post Houston
401 Franklin Street
Houston, TX 77201
Directions (Map)
100% Money-Back Ticket Guarantee
Tickets for Weekend Houston's Planning guide is provided by Ticket Liquidator a resale marketplace, not a box office or venue. Prices may be above or below face value. Your seats are together unless otherwise noted. If problems with our affiliate call us (832) 304-0701
Champion Energy Presents
Classic Albums Live
Performs
The Beatles Let It Be
@Miller Outdoor Theatre
Saturday 8/20/2022 8:15 PM
All performances
at Miller Outdoor Theatre are FREE!
Classic Albums Live is a concert series based in Toronto, Ontario, in which musicians perform a classic rock album in its entirety. This weekend they're at Miller Outdoor Theatre.

The series was founded in 2003 by Craig Martin, a musician who had previously produced a series of boutique cabaret shows as well as composed music for television and film.
The musicians go to great lengths to faithfully recreate every sound on the original album. They have performed with orchestras, sitarists, choirs and schools. The shows are treated like recitals with the album being performed in its entirety followed by a 'greatest hits' set of the featured artist.
Albums that have been performed include Led Zeppelin's Led Zeppelin, Led Zeppelin II and Led Zeppelin IV, Bruce Springsteen's Born to Run, Supertramp's Crime of the Century and Breakfast in America, the Rolling Stones' Sticky Fingers and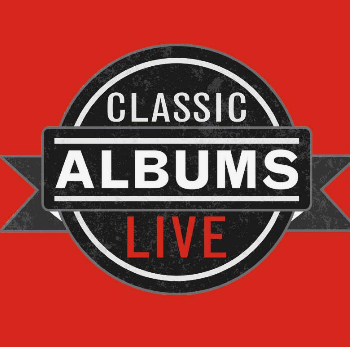 Exile on Main St., Fleetwood Mac's Rumours, Eagles' Hotel California, Guns N' Roses' Appetite for Destruction, Pink Floyd's The Dark Side of the Moon, Wish You Were Here, The Wall and Animals, Queen's A Night at the Opera, and the Beatles albums Rubber Soul, Revolver, Sgt. Pepper's Lonely Hearts Club Band, The Beatles (AKA the "White Album"), Abbey Road, and Prince's Purple Rain.
A Miller favorite, Classic Albums Live lives up to its stellar reputation of performing hit albums exactly as you remember. This year they will recreate the Beatles final album, "Let It Be". Released in May of 1970, this chart-topping album became one of the most controversial rock albums in history.
Featuring hits such as "Across The Universe," "Let It Be," and "The Long And Winding Road," Beatles fans can expect an incredible night.
Classic Albums Live performs 'Abbey Road'

Miller Outdoor Theatre
Hermann Park
6000 Hermann Park Dr
Houston, TX 77030
Directions click here
(832) 487-7102
NPC Ronnie
Coleman Classic
@NRG Park
Saturday 8/20/2022 8:30 AM
This weekend in NRG Park in Hall D will be the National Physique Competition began a while back by legendary bodybuilder Ronnide Coleman.
Ronnie Coleman has amassed eight titles consecutively (1998-2005) at Mr. Olympia during his heyday. Following a successful career in the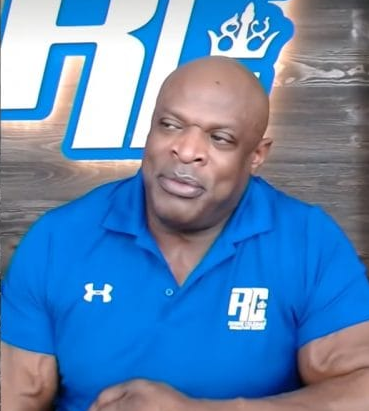 sport, Coleman still brings the same ferocity from his competition days to his workout videos.
The National Physique Committee is the largest amateur physique organization in the world. The NPC, NPC Worldwide and the IFBB Professional League are the only way to the Olympia stage.
[Disclaimer]
Houston's Weekend Planning Guide participates in various affiliate marketing programs, which means, we receive paid commissions on purchases made through our links to retailer sites. Our editorial content is not influenced by any commissions we receive.
The Art Museum of Texas
@Sugraland Town Square
Established in 2020, Art Museum TX is a not-for-profit institution in Fort Bend County,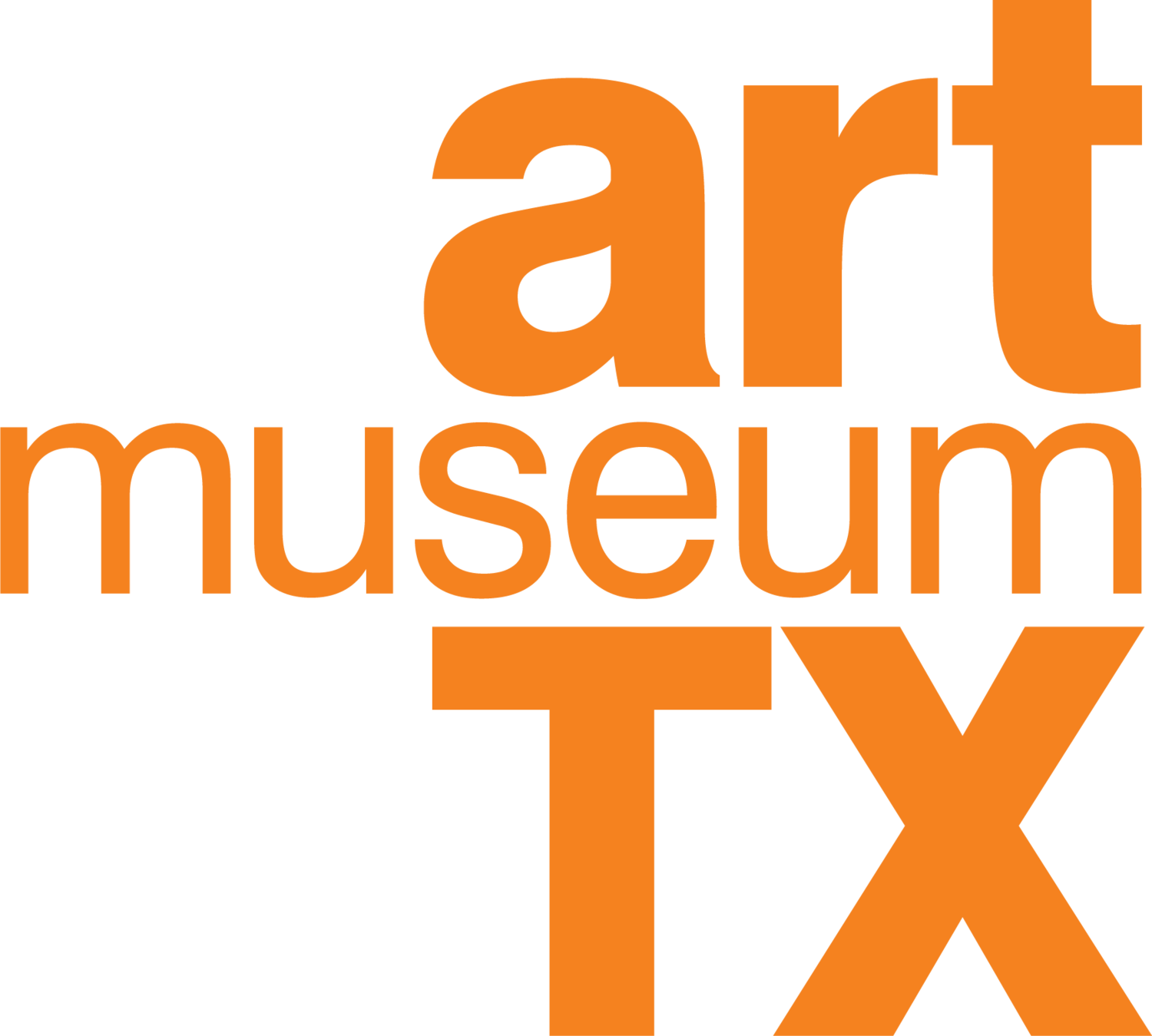 Texas, dedicated to presenting the region's contemporary art to the public. Art Museum TX provides an interchange for visual arts of the present and recent past, presents new directions in art, strives to engage the public, and encourages a greater understanding of contemporary art through education programs.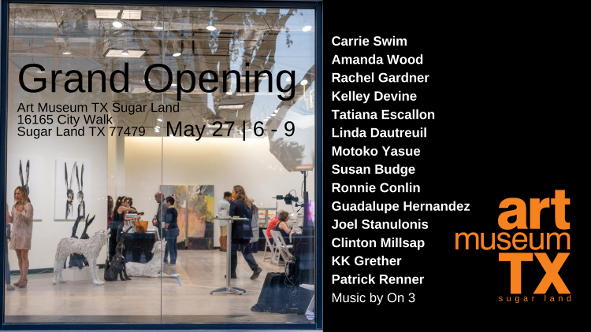 Art Museum TX is a museum dedicated to reaching our Fort Bend area population from one end of the region to the other, reaching throughout the surrounding areas and growing a wider audience. Art Museum TX is introducing art to so many. We bring art to YOU by opening our art space where YOU already frequent! We are in THE NEIGHBORHOOD!
Art Museum TX
16165 CITY WALK
SUGAR LAND TX 77479
Directions
Admission Free
Suggested Donation $5.00
Houston's Online Weekend Entertainment Guide
Looking for that Saturday weekend event and can't find it
try our custom "Google Search"