Saturday
August 27th, 2022
Weekend Saturdays is updated continuously

An Evening
with Lyle Lovett
and his Large Band
@Smart Financial Center

Saturday 8/27/2022 8:00 PM
(From All Music.com-Stephen Thomas Erlewine) An heir to such eccentric literary Texas troubadours as Guy Clark, Walter Hyatt, and Townes Van Zandt, Lyle Lovett laid the groundwork for the alternative country and Americana movements with his eponymous 1986 debut and its 1987 successor, Pontiac. Filled with incisive character studies, lyrical ballads, and dry wit, the two albums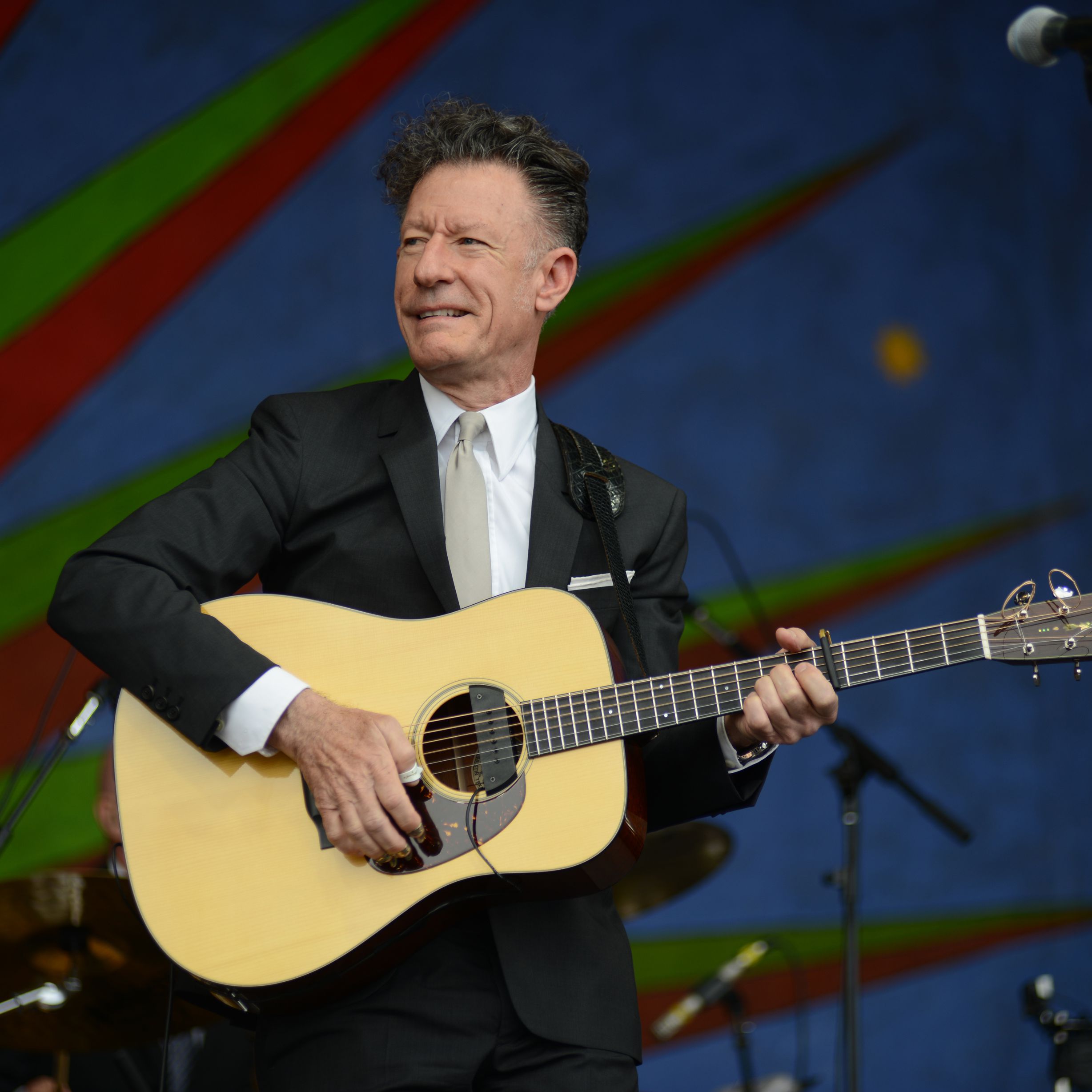 established Lovett as a distinctive singer/songwriter whose appeal extended far outside of country. Already rooted in the dusty eclecticism of Texas country, a subgenre where folk intertwined with Western swing, Lovett expanded his musical reach with Lyle Lovett & His Large Band, a 1989 album where he showcased a supporting band well-versed in swing and jump blues. He reached the apex of his popularity in the early '90s with the albums Joshua Judges Ruth and I Love Everybody crossing over to an adult-oriented pop audience, while 1996's The Road to Ensenada won the Grammy for Best Country Album. Lovett's songwriting and recording slowed in the 21st century -- he took an extended ten-year hiatus between Release Me in 2012 and 12th of June in 2022 -- but maintained on outsized presence on the Americana and Texas country scenes, thanks to regular performances with his Large Band.
Lyle Lovett - 12th of June
Born in Klein, Texas -- a small town (named after his great-grandfather, a Bavarian weaver named Adam Klein) that later became a Houston suburb -- Lovett was raised on his family's horse ranch. He didn't begin his musical career until he began writing songs while attending Texas A&M University in the late '70s, where he studied journalism and German. While he was a student, he performed covers and original songs at local folk festivals and clubs. As a graduate student, he traveled to Germany to study and continued to write and play while he was in Europe. However, he didn't begin to pursue a musical career in earnest until he returned to America in the early '80s. Read more @All Music.com (Click Here)
National Battle of the Bands
@NRG Stadium
Saturday 8/27/2022 6:00 PM
This weekend as we near the end of official Summer its the annual "national Battle of the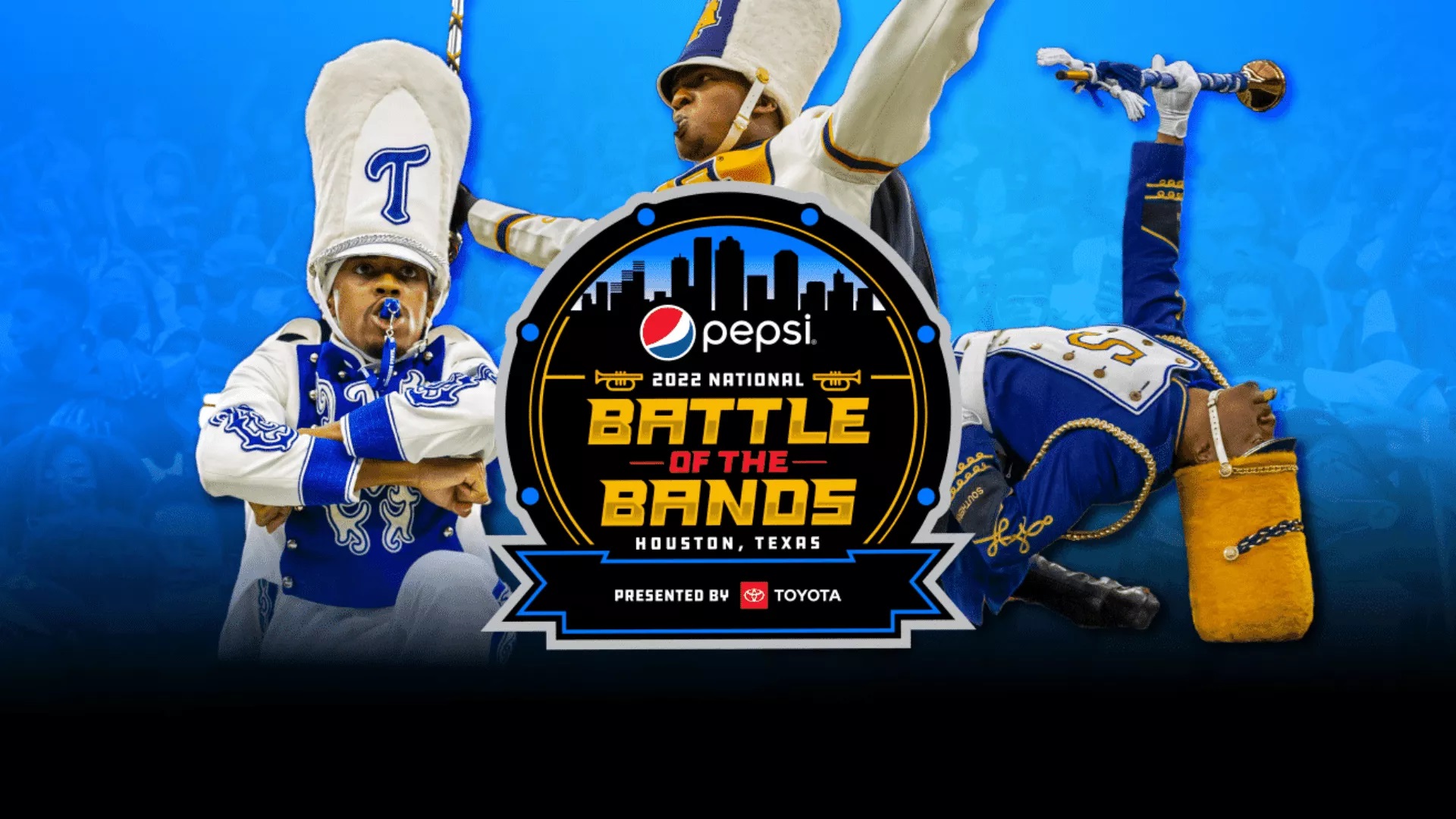 Bands" at NRG, showcasing new performances of the country's top marching bands.
This year the hip hop group Migos will perform.
(From all Music.com-David Jeffries) While their rise to fame was somewhere between fast and meteoric, the Atlanta trio Migos are steeped in the Southern tradition of hip-hop groups, having come together over their shared love of acts like the Hot Boys and OutKast. Members Offset, Quavo, and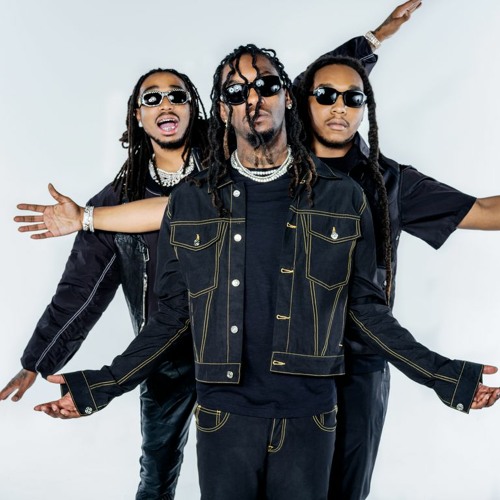 Takeoff, who are all related, grew up together and first started making music in 2009 under the name Polo Club, with the name Migos becoming official in 2010. In 2012, they released the mixtape No Label, which featured the cut "Bando," a regional hit that caught the attention of producer Zaytoven and Kevin Lee, aka Coach K, the manager who launched the careers of Gucci Mane and Young Jeezy.
The year 2013 was a whirlwind, as June saw the group drop their Young Rich N*ggas mixtape, which featured the instant hit "Versace." That same year, Coach K got them on the Hot 107.9 Birthday Bash, a popular Atlanta festival where Migos came across their newest fan, Drake. The rapper added a verse to the "Versace" remix and put the cut on his 2013 album Nothing Was the Same. Read more @All Music.com (Click Here)
Four bands perform to the East Side (Visitors)
Alabama A&M University
"Marching Maroon & White Band"
Alcorn State University
"The Sounds of Dyn-O-mite Marching Band"
Bethune Cookman University
"Marching Wildcats"
Prairie View A&M University
"Marching Storm Band"
Four bands perform to the West Side
(Texans home)
Grambling State University
"World Famed Tiger Marching Band"
Kentucky State University
"Mighty Marching Thorobreds"
North Carolina A&T State University
"The Blue and Gold Marching Machine"
Southern University
"Human Jukebox"
The Australian
Pink Floyd Show
@Cynthia Woods Mitchell Pavilion
Saturday 8/27/2022 8:00 PM
Gates Open 7:00 PM

With over 30 years of history, the world's biggest, best and greatest Pink Floyd tribute show continues to delight its global fan base. After celebrating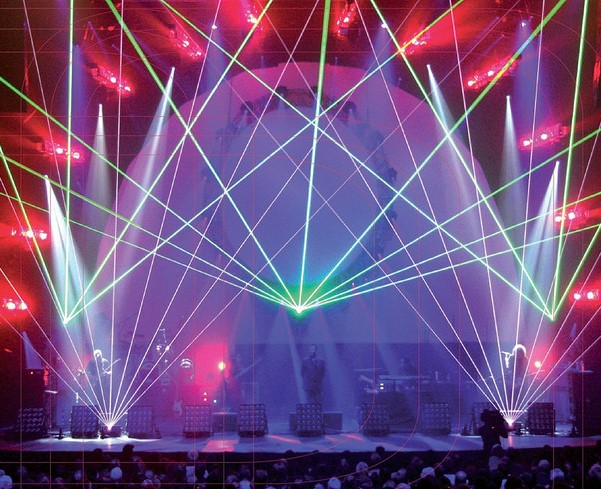 nearly 35 years of playing Pink Floyd songs, the whole world stopped in 2020 while the global pandemic caused the postponement or cancellation of live music. Now, it is time to shine on again as The Australian Pink Floyd Show returns with a new tour for 2022.
The Australian Pink Floyd Show
The "All That's To Come" Tour will bring to the stage the songs that mean so much to Pink Floyd fans all over the world. Replicating music from every phase of Pink Floyd's journey, from Ummagumma to The Division Bell and all albums in between, this tour reinforces TAPFS's dedication to the heritage of Barrett, Waters, Gilmour, Wright & Mason with a show that pays sincere and genuine tribute to those legendary Pink Floyd productions.
State of the art lighting and video, pinpoint lasers, gargantuan inflatables and flawless live sound that was the benchmark of Pink Floyd shows, TAPFS guarantees to deliver a memorable live experience.
Summer Meltdown
Tribute to Metallica
and The Cult
@White Oak Music Hall
Downstairs
Saturday 8/27/2022
Doors Open 7:30 PM
This weekend at the venue its a tribute to Metallica and The Cult with No Remorse and Electric Love Temple.

Metallica's sound has been described as heavy metal, thrash metal, hard rock and speed metal. The English rock band, The Cult formed in 1983 in Bradford, West Yorkshire, England. The Cult founderes Billy Duffy and Ian Astbury have said their influences were from a lot of different bands "from the Doors to Led Zeppelin.
Also at White Oaks this weekend Z'maji Glamouratti & Lone Star Discoteq
with Ichikara Valdez
Upstairs Doors open 8:00PM
White Oak Music Hall
2915 N Main Street
Houston, TX 77009
Directions (Map)
Phone: (713) 237-0370
La Zarzuela Vive
Produced By
Texas Medical
Center Orchestra
@Miller Outoor Theatre
Saturday 8/27/2022 8:15 PM
All performances at Miller Outdoor
Theatre are FREE!
It's a musical evening filled with Spanish aria and opera!
The award-winning Texas Medical Center Orchestra will perform La Zarzuela Vive, a Spanish lyric-dramatic genre incorporating operatic themes. This style originated in the baroque period in Spain and has been adopted in regions where Spain has wielded influence, particularly Cuba, Mexico, and the Philippines. This performance will feature two guest vocalists, and our hope is to wow audience members with a performance of a wonderful music tradition.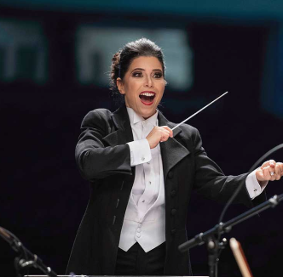 Led by Artistic Director Libi Lebel, the orchestra will be joined by the International Voices Houston choir and feature Ricardo Garcia and Jimena Montserrat as soloists.
Established in 2000, the Texas Medical Center Orchestra (TMCO) is one of the few orchestras with its origin in the health professions. Most of the members are health professionals who have a dedication to music that goes beyond their daily occupations.
Miller Outdoor Theatre
Hermann Park
6000 Hermann Park Dr
Houston, TX 77030
Directions click here
(832) 487-7102
Bob Schneider
with Special Guest
Jarrod Dickenson
@The Heights Theatre
Saturday 8/7/2022 8:00 PM
Doors Open 7:00 PM
Lobby 6:00 PM
One of Austin's most celebrated musicians, Bob Schneider makes his way to northwest Houston to the heights area at the theatre on 19th street.
Schneider's most notable album of late is Blood and Bones. He says it captures a unique, and distinct, place. When it was released he said, "Most of the songs are about this phase of my life, I'm re-married, I have a 2-year-old baby daughter who was born over two months premature because my wife had life threatening preeclampsia. My relationship with my wife is the longest committed relationship I've ever been in, so there was a lot of unchartered territory there to write about."
Bob Schneider "American Jesus"
(Official Audio)
The songs on Blood and Bones reflect this. Recorded quickly with producer Dwight Baker, who has worked with Schneider on 6 of his previous releases, the album highlights the chemistry that Schneider and his backing band of Austin's very best musicians have developed while relentlessly playing live, most notably at the monthly residency Schneider has held at Austin's Saxon Pub for the last 19 years.
Donell Jones, Dave Hollister
Lloyd and Bobby V
"The Ladies R&B
Kickback Tour"
@Arena Theatre
In Arena Towers
Saturday 8/27/2022
Doors Open 7:00 PM
Donell Jones
(From All Music.com-Jason Birchmeier) Beginning with his 1996 album My Heart, singer/songwriter/producer Donell Jones recorded a jazzy and soulful style of urban pop for LaFace Records and scored a few modest singles in the process. His first two singles -- "In the Hood" and "Knocks Me Off My Feet" -- established his reputation within the competitive urban market. In particular, the latter song, originally a Stevie Wonder song from Songs in the Key of Life (1976), became a substantial hit for Jones, climbing to the upper reaches of the Billboard R&B chart and driving the album up the charts as well. In addition to his own music, he also wrote songs for other urban artists such as Usher ("Think of You") and 702 ("Get It Together").
100% Money-Back Ticket Guarantee
Tickets for Weekend Houston's Planning guide is provided by Ticket Liquidator a resale marketplace, not a box office or venue. Prices may be above or below face value. Your seats are together unless otherwise noted. If problems with our affiliate call us (832) 304-0701
Donell Jones - U Know What's Up
Born the son of a gospel singer, Jones immersed himself in music at a young age. Later, he began to fall victim to the temptations of Chicago's South Side, where he grew up. At one point, after involving himself with gang culture, he decided to dedicate himself to music rather than the streets. He met Edward "Eddie F" Ferrell (former Heavy D & the Boyz member turned Untouchables Entertainment president), and the two formed a partnership with LaFace.Read more @All Music.com (Click Here)
Dave Hollister
(From All Music.com-Steve Huey) Contemporary R&B artist Dave Hollister, a veteran vocalist whose style is firmly rooted in gospel and soul tradition, established his career well before his membership in Teddy Riley's Blackstreet. In 1989, the Chicago native was the featured lead vocalist on Blakk Society's "Just Another Lonely Day," one of Larry Heard's sorrowful yet cleansing house productions. During the next couple years, Hollister performed background vocals on sessions for the likes of Father MC and Hi-Five.
As a member of Force One Network, he appeared on the Boyz N the Hood soundtrack, and shortly thereafter was heard on 2Pac's Top Ten R&B/hip-hop hit "Brenda's Got a Baby," credited simply as Dave. After an album with Force One Network, Hollister joined Blackstreet for the group's debut, a certified platinum success. Read more @All Music.com (Click Here)
Dave Hollister - Spend The Night
Lloyd

(From all Music.com-David Jeffries) R&B singer Lloyd kicked off his solo career by climbing the Billboard 200 in 2004 with "Southside," his steamy duet with Ashanti. However, he got his first spins on the anything-but-steamy Radio Disney. Born January 3, 1986, in New Orleans but raised in Atlanta, Lloyd joined N-Toon -- the teen pop group put together by Klymaxx's Joyce Irby -- in 1996 and appeared on their 2000 album, Toon Time, released by Dreamworks. Read more @All Music.com (Click Here)
Bobby V
(From All Music.com-David Jeffries) Born Bobby Wilson in Mississippi but raised in Atlanta, smooth contemporary R&B crooner Bobby V -- known as Bobby Valentino until a lawsuit from a British performer of the same name -- had a hard time convincing his skeptical parents that the music business was the place for him. When the 16-year-old Wilson hooked up with the Organized Noize production team, his parents knew he was serious and that his dream of a record deal was entirely possible. Read more @All Music.com (Click Here)
Houston Arena Theatre
Arena Towers
7326 Southwest Fwy
Houston, TX 77074
Directions (Map
(713) 772-5900
[Disclaimer]
Houston's Weekend Planning Guide participates in various affiliate marketing programs, which means, we receive paid commissions on purchases made through our links to retailer sites. Our editorial content is not influenced by any commissions we receive.
Swedish House Mafia
With Very Special Guests
Zhu and J. Worra
@Toyota Center
Saturday 8/27/2022 8:00 PM
(From All Music.com-Matt Collar) Electronic supergroup Swedish House Mafia house rose to prominence in the 2000s with their high-energy brand of EDM and progressive house music. Showcasing the combined talents of established DJ/producers Axwell, Steve Angello, and Sebastian Ingrosso, the group built upon their live festival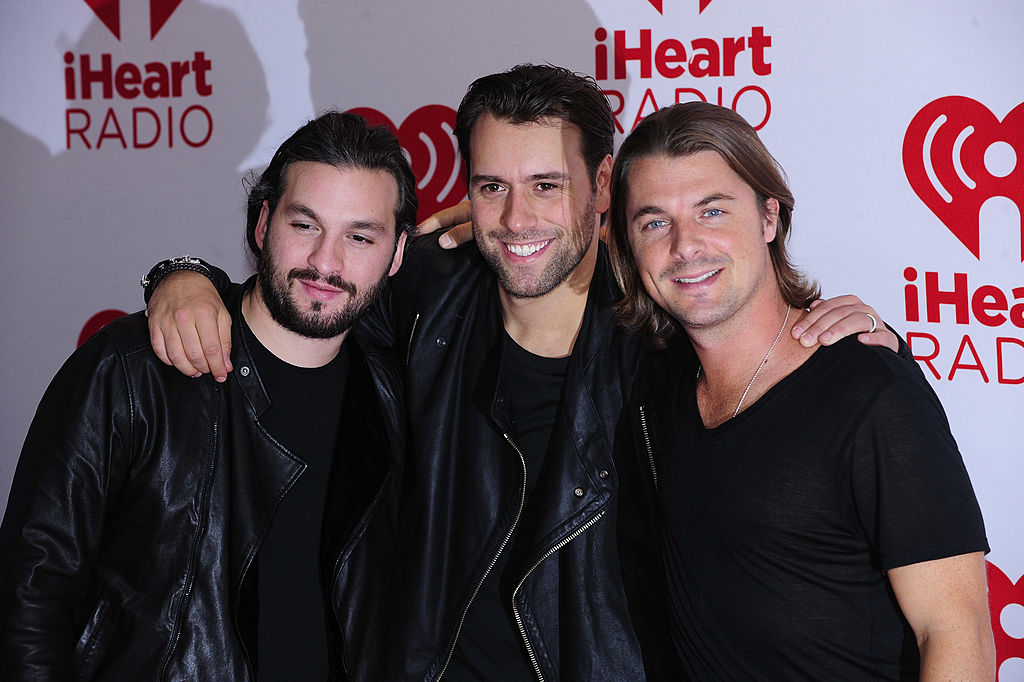 buzz, scoring international hits with tracks like "One (Your Name)" featuring Pharrell Williams and "Miami 2 Ibiza" with Tinie Tempah, both of which helped 2010's Until One reach the Top Five of the U.K. and U.S. dance charts. Their sophomore compilation, 2012's Until Now, fared even better, cracking the Top 20 of the Billboard 200 and spawning the hits "Save the World" and "Don't You Worry Child" featuring John Martin. Following a five-year break to pursue solo projects, Swedish House Mafia reunited and in 2022 released their official debut album, Paradise Again.
Swedish House Mafia and The Weeknd -
Moth To A Flame
Based in Stockholm, the members of the Swedish House Mafia initially met in the mid-2000s, touring together and collaborating on one another's productions. (DJ Eric Prydz was also an early member). Axwell (aka Axel Christofer Hedfors), Angello, and Ingrosso's breakout performance as Swedish House Mafia came on August 12, 2008, when they played the Main Room at Cream Amnesia in Ibiza, Spain, as part of Radio 1's Essential Mix Ibiza. The trio eventually signed a major-label recording contract with EMI (Astralwerks in the U.S.) and made their commercial production debut with the summer 2010 anthem "One," also known as "One (Your Name)," the latter version featuring Pharrell Williams on vocals. The song was a Top Ten hit in the United Kingdom, Sweden, the Netherlands, and Belgium. It was included on their debut compilation album, 2010's Until One, a compilation of previously released tracks that topped the U.K. dance charts and reached number four on Billboard's Top Dance/Electronic Albums chart. Read more @All Music.com (Click Here)
Zhu
(From All Music.com-Neil Z. Yeung) In the beginning, he was known only as Zhu, emerging in the 2010s surrounded by a cloud of mystery and a handful of melodic house anthems. With his distinctive vocals and hypnotic production, he established himself on the scene with early EPs The Nightday and Genesis Series, rising on the global charts with tracks such as "Faded" and "Working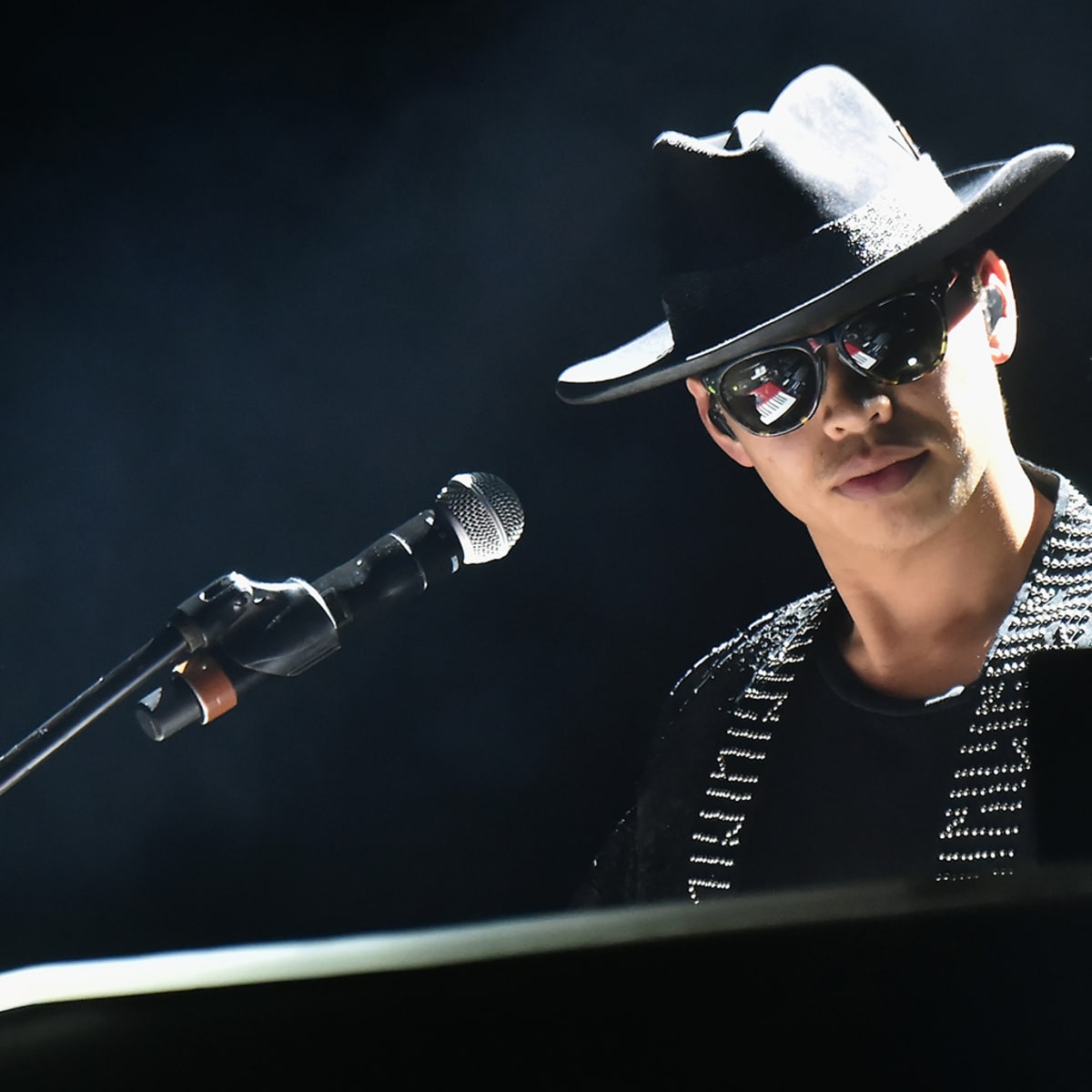 for It." He issued his official debut full-length, 2016's Generationwhy, which topped the U.S. Dance chart. Expanding his sound in 2018, he released his sophomore work Ringos Desert. He closed the decade with a string of singles, collaborating with the likes of Sofi Tukker, the Bloody Beetroots, Tinashe, and more. In 2021, Zhu issued Dreamland 2021.
Born Steven Zhu, the producer grew up in the San Francisco area, playing in jazz band and orchestra before studying music in college. In the beginning, he sought to remain anonymous so the attention could remain on his music alone. His early viral track "Moves Like Ms. Jackson" -- a medley of OutKast songs -- helped him get noticed and as more tracks appeared online, the hype surrounding his music increased. His debut EP The Nightday arrived in the spring of 2014. The set's breakout single "Faded" charted across Europe and the U.S. and was nominated for a Grammy, a first for an anonymous artist. The following year, Zhu recruited an impressive roster of guests for the Genesis Series EP, which featured collaborations with Skrillex, Daniel Johns, Trombone Shorty, Bone Thugs-N-Harmony, A-Trak, Keznamdi, Vancouver Sleep Clinic, AlunaGeorge, and labelmates Gallant and THEY. After embarking on his first headlining tour, which included a critically-acclaimed spot at Coachella, Zhu released the single "In the Morning" in 2016. " Read more @All Music.com (Click Here)
J. Worra
(From J.Worra.com) Classic house meets new school tech with Native Chicagoan now-Los Angeles based DJ and producer Jamie Sitter, a.k.a. J. Worra. Best known for her creativity as a producer and skills behind the decks, she brings an inimitable swagger and technical prowess to dance music's underground scene, lending her unique skills to every venture of her life spanning music, fashion, and art.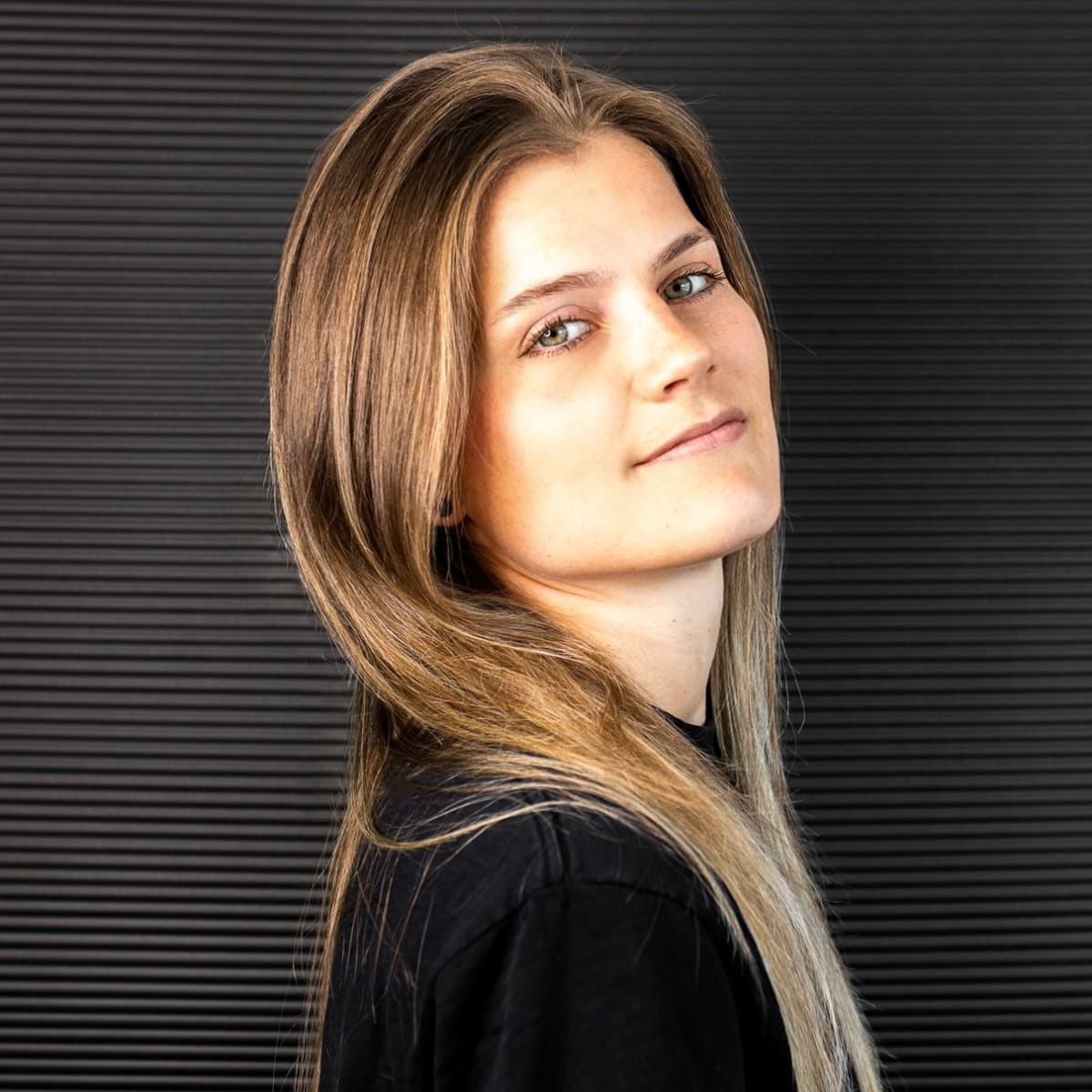 Hailed as DJ Mag's 2019 Breakthrough Music Producer of the Year, she's released on tastemaker labels such as Never Worry Records, Higher Ground, Sink or Swim, Club Sweat, Realm Records, and more, along with a plethora of official remixes for GRiZ, Gryffin and Gorgon City, Kaskade, deadmau5, and Sidepiece. Catch her spin these records across the US at festivals and club shows alike, with notable appearances over the years at EDC Las Vegas, Dirtybird Campout, Lightning in a Bottle, Holy Ship! Splash House, Coachella, CRSSD, Beyond Wonderland, HARD, DayTrip, The Brooklyn Mirage, Audio SF, Sound LA, Spybar Chicago, and many more.
On a meteoric rise colored with a memorable and relatable personality supporting local charities, LGBTQ youth and animal rescue, witness her push the boundaries of dance music one positive impact at a time. J. Worra is here as one of the scene's most authentic musicians delivering diverse house records for new skool and old skool heads alike.
The Art Museum of Texas
@Sugraland Town Square
Established in 2020, Art Museum TX is a not-for-profit institution in Fort Bend County,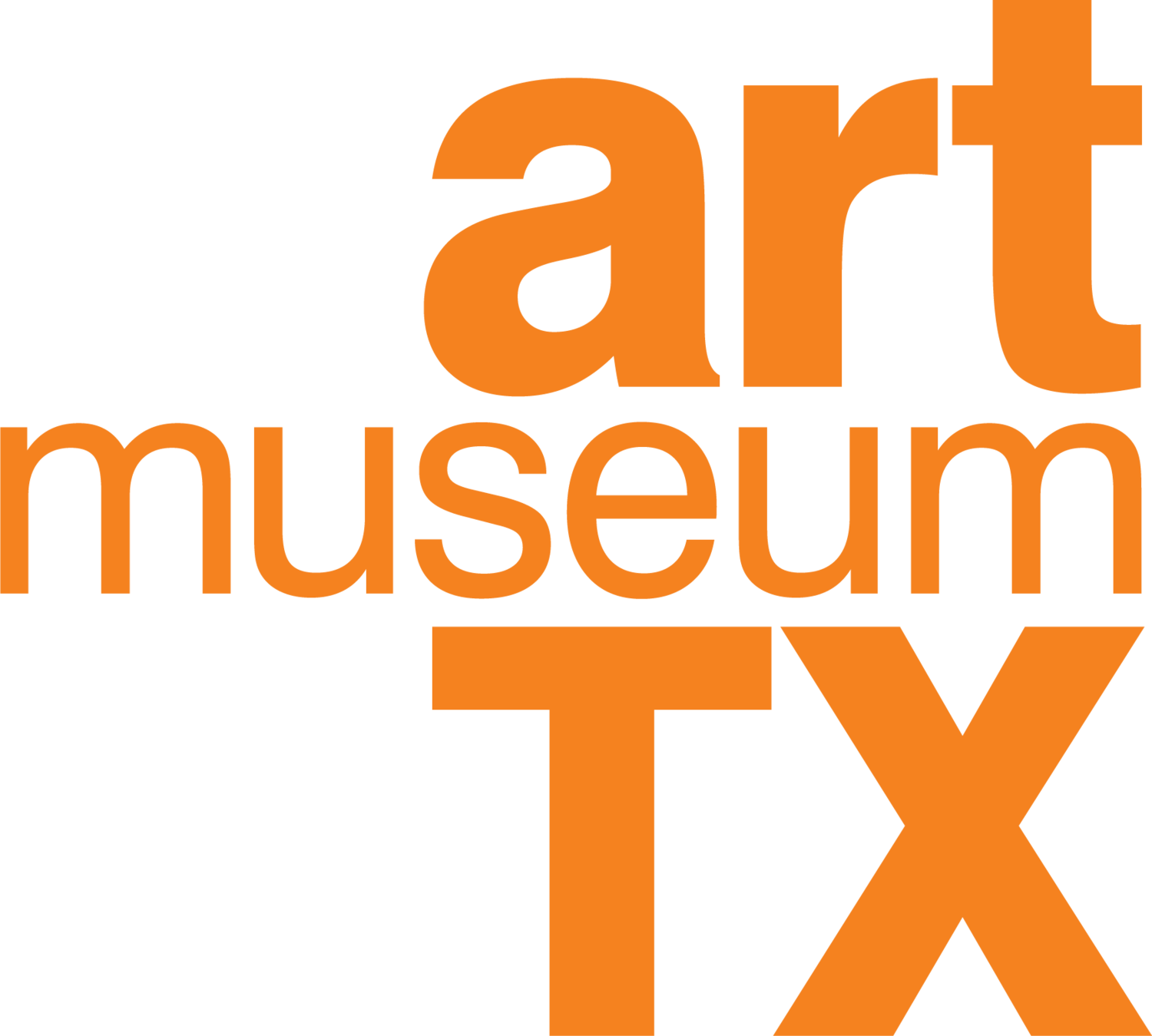 Texas, dedicated to presenting the region's contemporary art to the public. Art Museum TX provides an interchange for visual arts of the present and recent past, presents new directions in art, strives to engage the public, and encourages a greater understanding of contemporary art through education programs.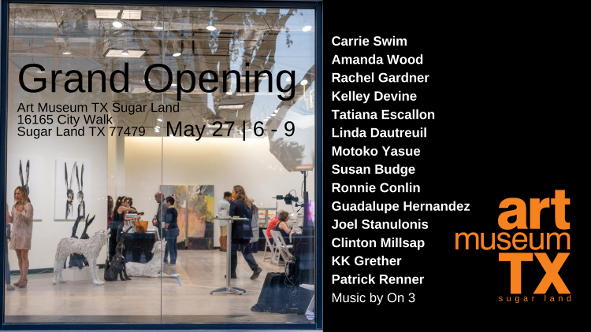 Art Museum TX is a museum dedicated to reaching our Fort Bend area population from one end of the region to the other, reaching throughout the surrounding areas and growing a wider audience. Art Museum TX is introducing art to so many. We bring art to YOU by opening our art space where YOU already frequent! We are in THE NEIGHBORHOOD!
Art Museum TX
16165 CITY WALK
SUGAR LAND TX 77479
Directions
Admission Free
Suggested Donation $5.00
Houston's Online Weekend Entertainment Guide
Looking for that Saturday weekend event and can't find it
try our custom "Google Search"